Today, I want to share a little Letter Board Love!
The Utah Deer Hunt starts this weekend.
So…this is for all you hunting wives!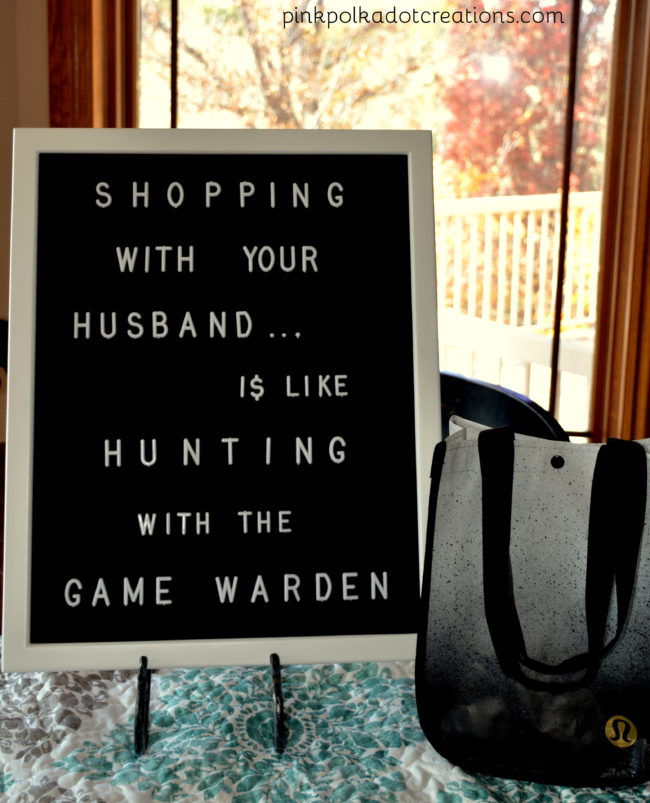 Am I right…or am I right?
I laughed out loud when I saw this saying!
My husband even agreed that this is true!
Back in the day, when we had small children, I would always use the deer hunt as a time to jump start my Christmas shopping. It was my starting point to the holiday planning, and shopping! Of course, that was before the days of internet shopping that we have now!
I used to plan, shop for deals, and start looking for those hard to find items. I usually could not start shopping for the kids that early because they would change their minds a few hundred times before Christmas actually got here! :)
Did any of you have that same problem??
I do have to admit though, that I love me some good retail therapy!!
My husband has been having physical therapy and occupational therapy…so I figured that I needed my therapy too!
On that note, my husband is doing amazingly well.
We still have a ways to go, but he is so determined and is such a hard worker.
I have no doubt he will obtain and go beyond the goals that he has set for himself!
He is amazing!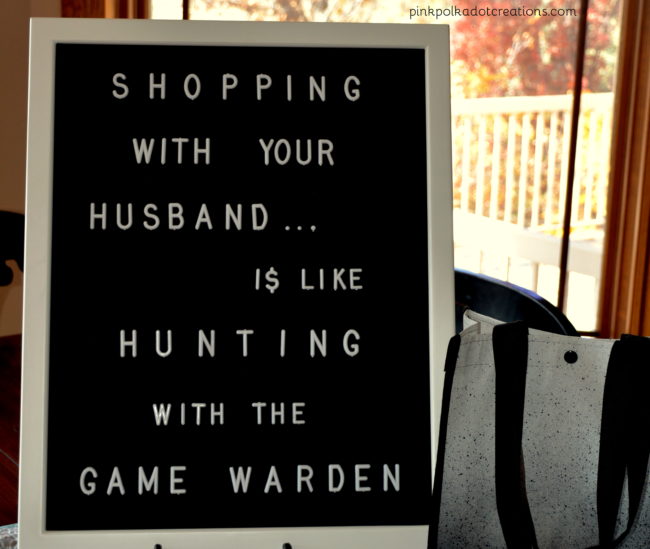 So, if you are a hunter's wife, just remind your husband of this Letter Board Quote when you go out shopping this weekend!!!
So this is my Letter Board Love.
Hope you have a great weekend whatever you are doing!
Thanks for Visiting!