Santa Baby Letter Board Love
Merry Christmas Everyone!
I hope that you are all ready for the big night tonight!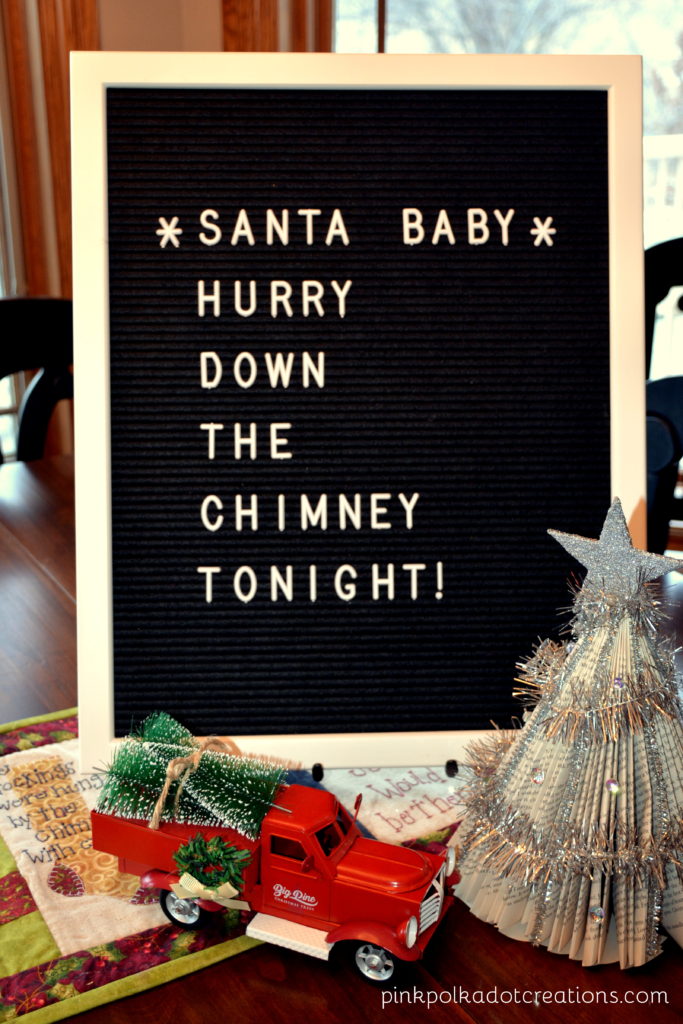 We are excited over here!
A couple of my grandchildren changed the letter board for me.
They did a terrific job.
It was fun to watch them work together and plan it all out. The spacing and the little stars add to the fun!
I have had this sitting on my kitchen table for the last week or so. It is a fun, whimsical reminder of the fun side of Christmas.
Although we try to focus more on the spiritual side of Christmas and giving service, we had fun putting this Letter board together!
The cute little red truck was gifted to me by my good friend, Roberta! I love it and it goes perfect with my antique truck collection and quilt!
What are some of the fun memories that you have of Christmas. I hope that they include some family fun times.
When the grandkids are here, are some of my favorite times. We usually make something in the kitchen or we craft or we spend time in the sewing room. It makes my heart happy to be able to spend time with the littles…some of whom are not so little anymore!
So this is my Santa Baby Letter Board Love.
Hope your holidays are the best ever…and that Santa Baby, will hurry down your chimney tonight!
Thanks for Visiting…Happy Holidays!