In the last post I showed you my new 2017 planner and all of my accessories that go with it! Today, I have a fun Ditty Bag organizer to put everything in!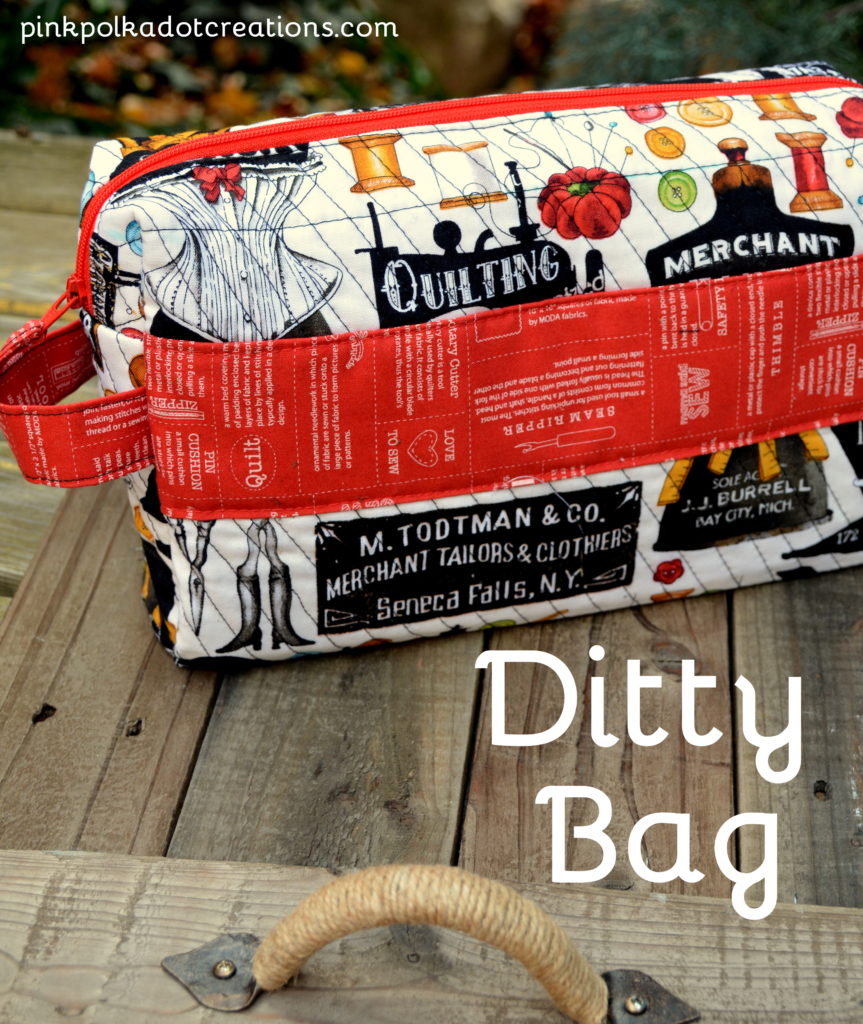 Not only is it cute…but it is very useful too! I am not sure why it is named "Ditty" but it is a fun bag for all of your organizing needs. This pattern comes in 3 sizes. I made the largest size and it is perfect for all of my sticker pads, pens and accessories for my planner.
The Pattern is By Annie.com. Pretty and practical, these zippered bags with side loop handles are quick and easy to make.
The description of the three sizes:
Small (6½"W x 4"H x 1½"D): This smart case will carry your most important beauty supplies or other items and will fit easily in most purses or bags.
Medium (8"W x 4½"H x 2½"D): Not too small and not too big, this bag fits neatly into a larger purse or your favorite tote and can carry and protect a multitude of supplies.
Large (10"W x 6″H x 3"D): For more than the basics, this large and spacious case holds bottles, brushes and more. Use it to organize a diaper bag or make it in more masculine fabrics for a great guy's toiletries bag. (Or to put all of your planner accessories in!)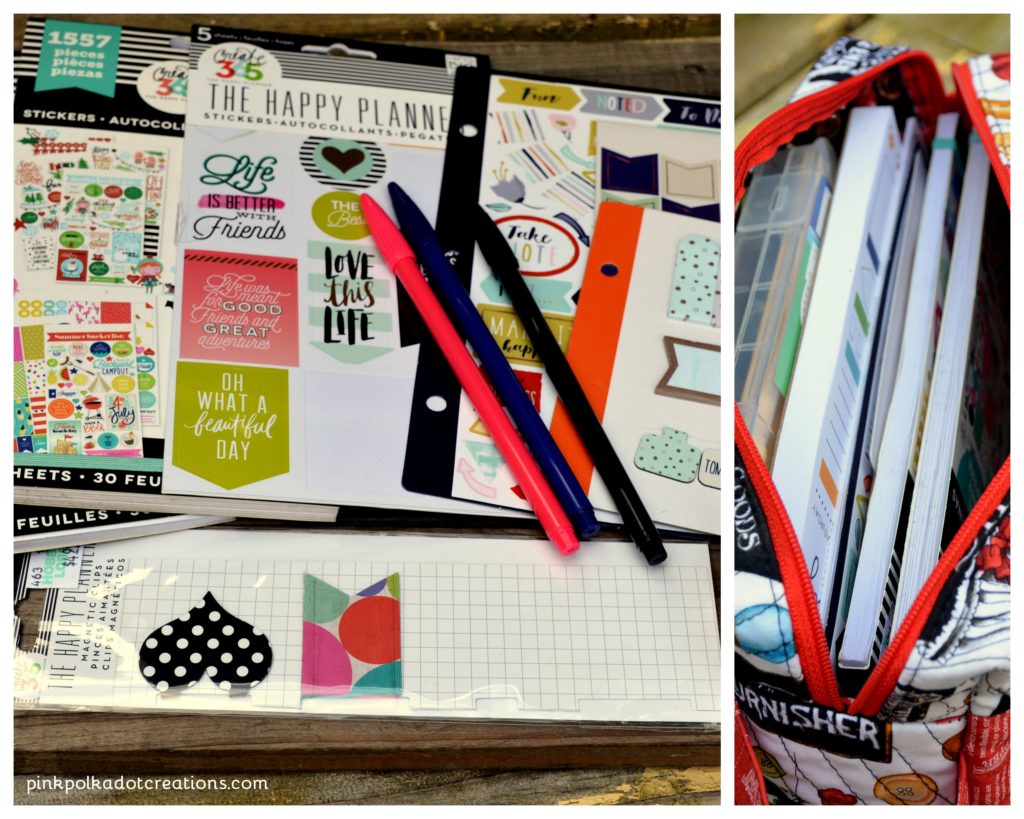 It is the perfect size for all of my sticker pads, pens, notebooks and magnets!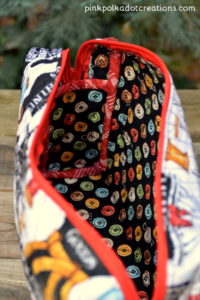 This is a quilted bag and I think that the inside is just as pretty as the outside! The binding is on the inside, which was a little bit confusing to me in the pattern, but after reading it a couple of times I figured it out!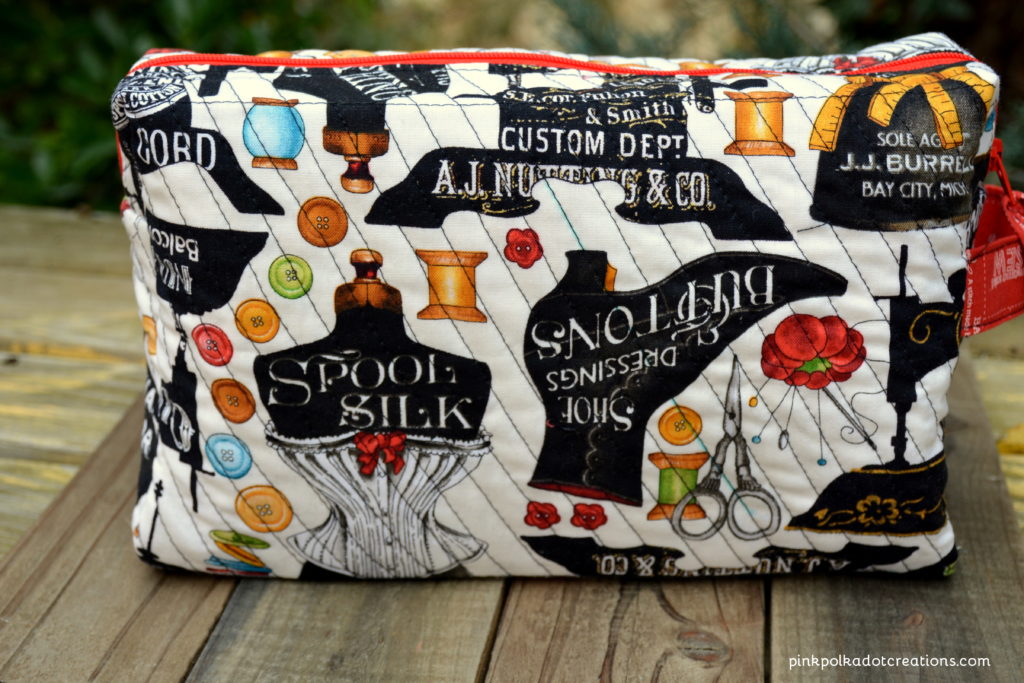 Here is a look at the back of the Ditty Bag. I love this vintage fabric line, I found it at Thimbles and Threads.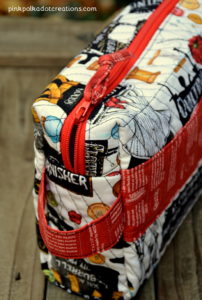 The handle on the end of the bag makes it easy to grab and go!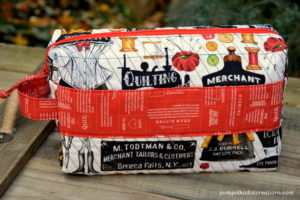 What would you organize with a Ditty Bag? Now that I have done one, I need to make a few more! I can think of several ways to use these cute organizer bags!
Thanks for Visiting! Hope you have a Wonderful Weekend!