I am so excited about my new Garage Organization! My garage has always been a bit of an eye sore. It seems to be the collect all for anything that I don't want in the house and I have not seriously organized it for several years! I give it a good clean out at least twice a year, but I have not organized things and de-junked for a long time! So it was well over-due for a good organization!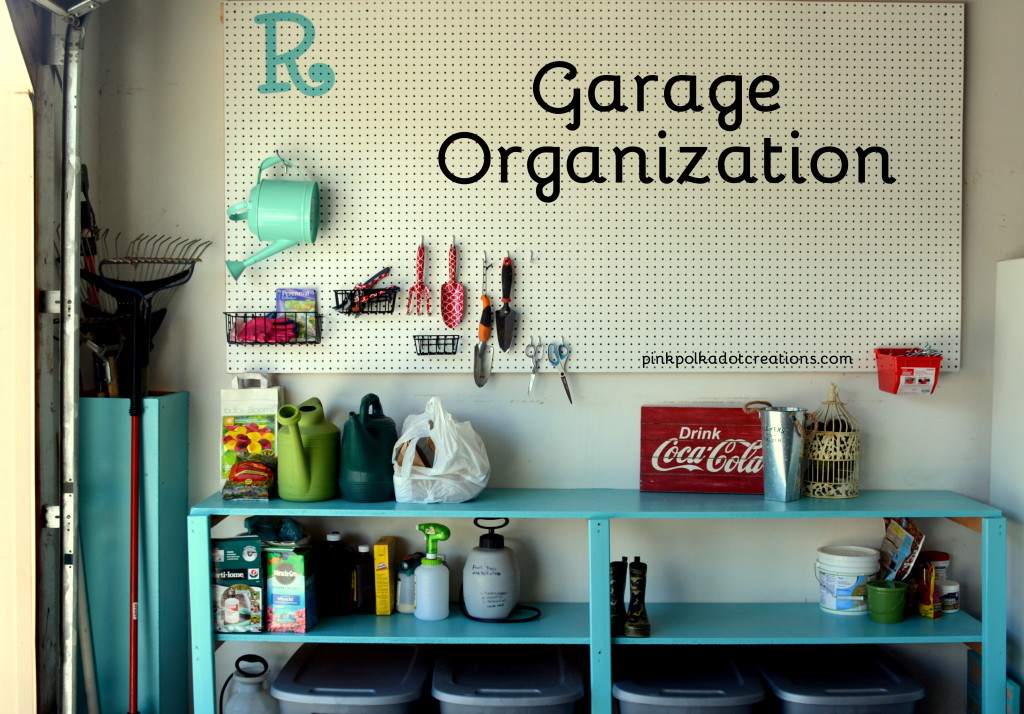 I called my favorite handy man, Isaac, and told him what I wanted and he was able to complete this project in a matter of a few hours! I was so excited that I started painting the blue parts before he even left!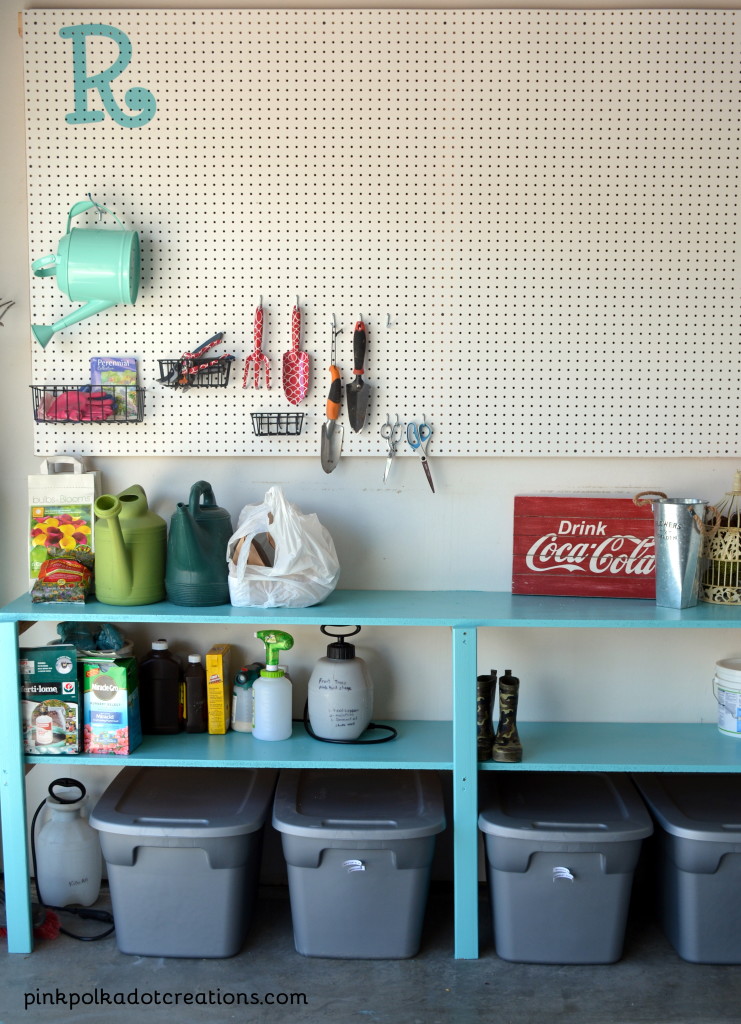 All I told him was that I wanted a full sheet of pegboard on the top and shelves that would accommodate my totes on the bottom. He picked up the supplies before he came to my house and was ready to go to work.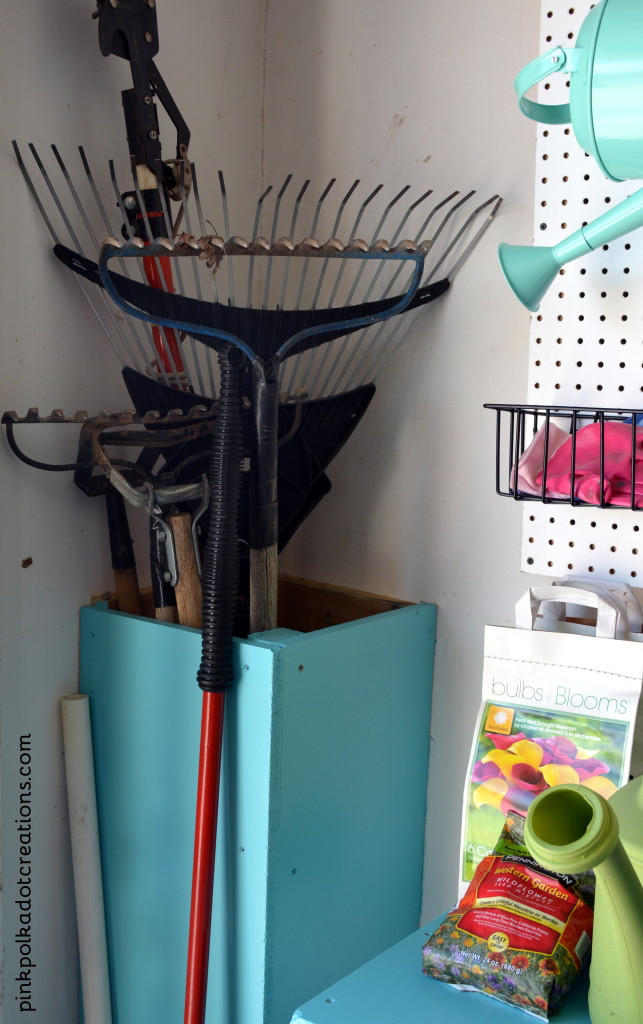 I asked him to make this box to put all of the long tools in after he got to my house! I used to have them hanging on this wall where the pegboard now is and it took the whole wall! Now they are all contained in this simple box! I love it!
This is what my wall looked like before except that I had all of those tools hanging from a metal rack! Big difference, huh?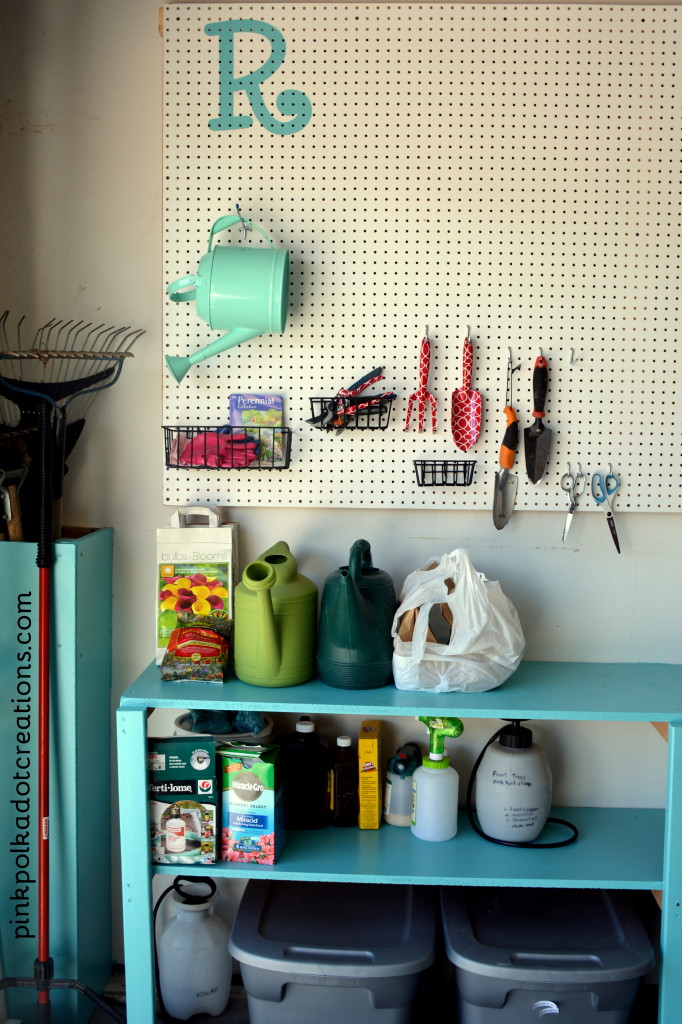 Here is a close-up of one side. I couldn't resist making it my own space, so I painted a blue monogram to match the shelves. Which also matches my back door! See my DIY door makeover here.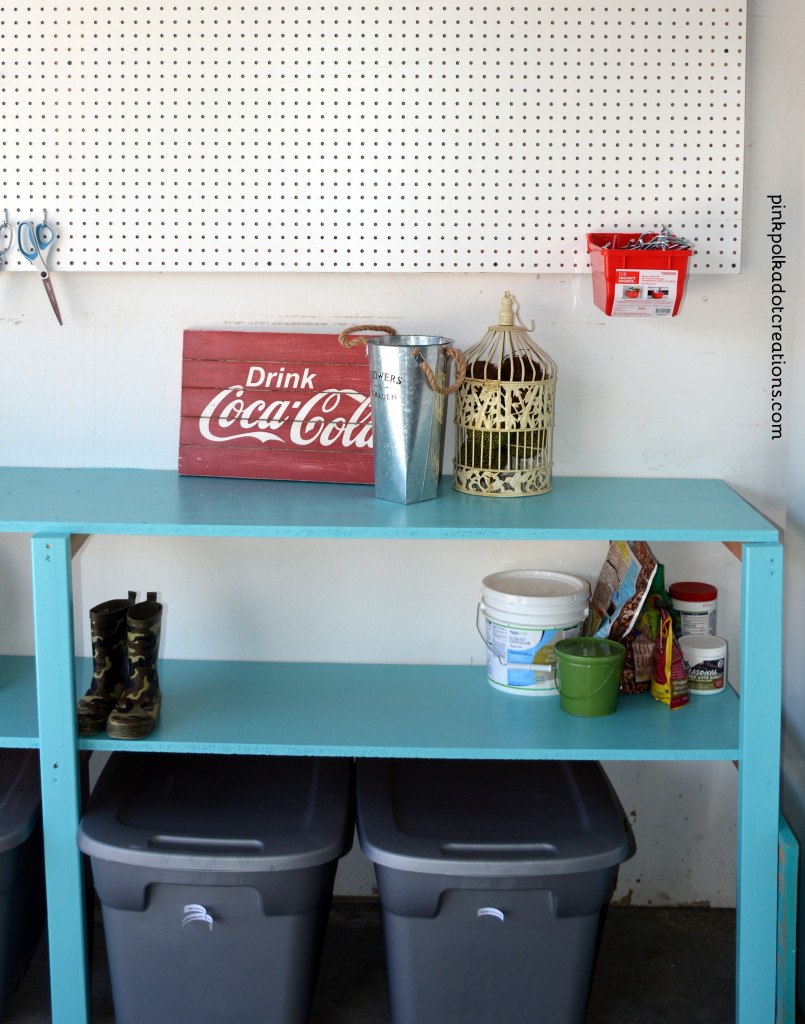 Here is a close-up of the other side. I will not leave all the decorations here permanently because I already have plans for them outside, but they look cute on the shelf until I need them! The red box is full of peg board hooks for future use. I love that I have an empty space that I can use to organize other things as I need to!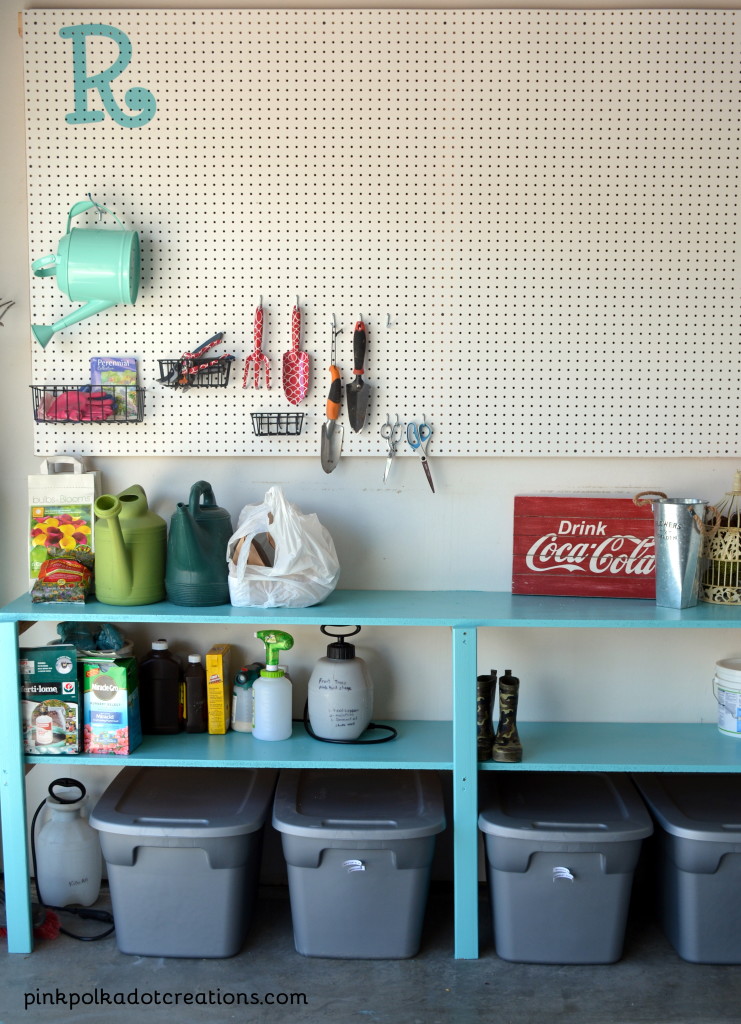 Most of the things that I have on these shelves are gardening tools and products! I love that I can plant a few pots right here and don't need to go outside to the downstairs potting table! I am getting a bit lazy that way! :) I love my new garage organization and I am excited to use it when it is planting time! It is definitelyI a girl work bench and I am delighted to have it!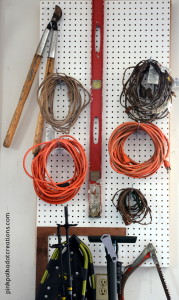 I also had Isaac put up a smaller peg board between the two garage doors and I hung all of my extension cords, snow shoes, and tools on it! So now I have half of my garage all organized…I just need to organize the other half! We have built in shelves across the whole front of the garage, but I need to organize it and clean out some of the old junk. We need to go get our flatbed trailer so I can haul all of the garbage off!
Do you have a favorite garage organization tip? I would love to hear them because this is still a work in progress!
In the meantime…I love every time that I pull into the garage and see my new shelves/workbench…it brings a smile to my face! Thanks Isaac…I love it!
Thanks for Visiting today!