We had our annual Sinterklaas party last night and boy am I tired this morning! It was a lot of fun…but a lot of work! We celebrate Sinterklaas day because my oldest son served a mission for the church in the Netherlands. I have always loved the idea of welcoming in the Christmas Season with Santa! We then celebrate the spiritual side of Christmas on Christmas Eve.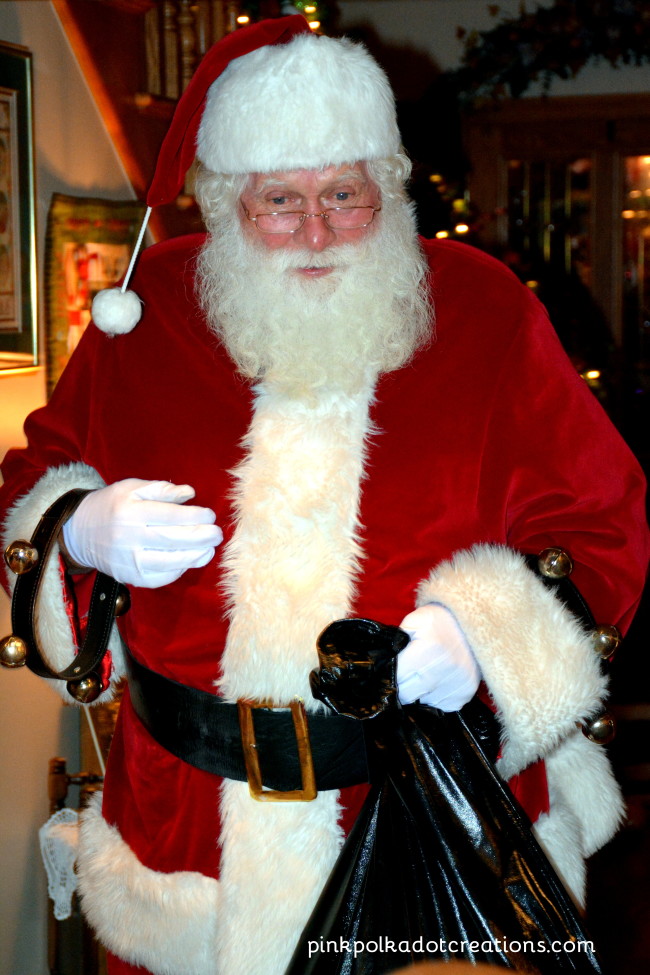 Santa comes to see us every year and he just loves to talk to each of the children and ask if they have been good or bad! He knows them and can tell specific things about them which is always fun!
This year all of the kids went and talked to Santa. Even the littlest one went with the help of her big brother! Santa gave them a bag of goodies and several of them broke into the bags and got the suckers out…as you can see!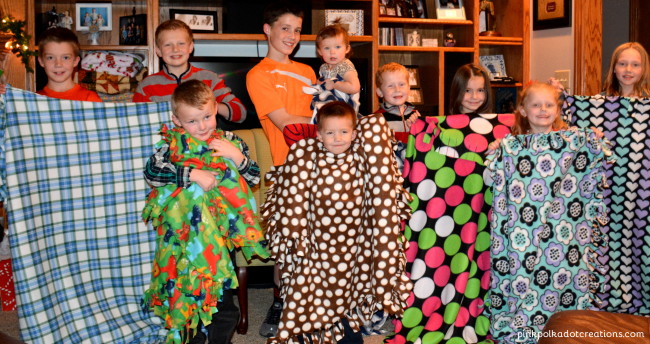 Before Santa arrived, all of the kids worked on fringed fleece blankets for the hospital! We have 10 blankets to take…one for each grandchild. It was fun to see all of the kids, both young and old, working to get these blankets done. The younger kids and I will go to take them to the hospital tomorrow.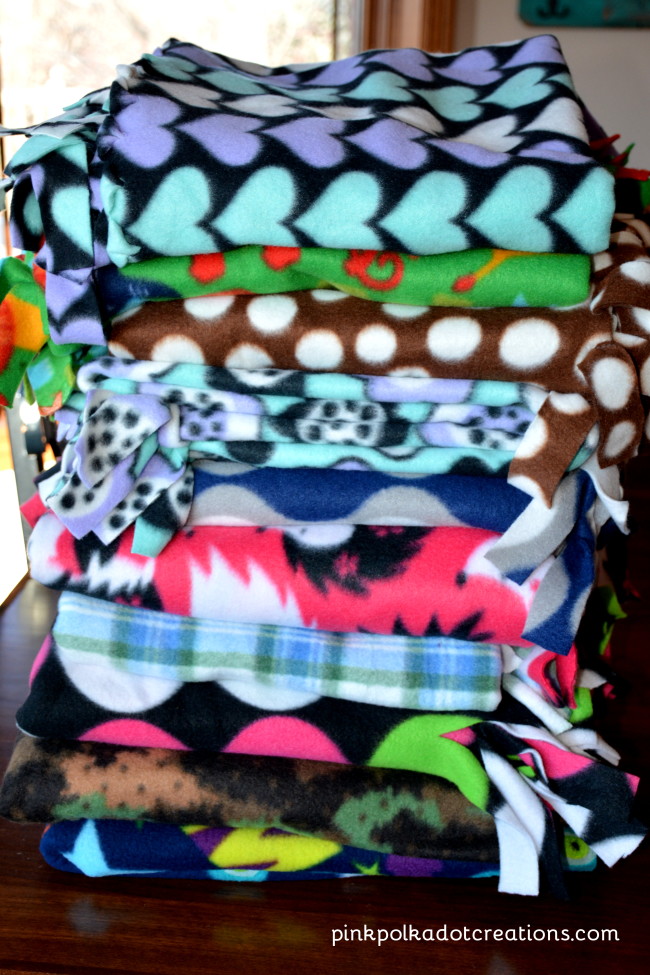 The kids all got their Christmas pj's from Grandma and Grandpa with a bubblegum box in their bag!
I am sure that all of their moms are loving me about now!
I knitted dishcloths for every family and gave them a new Christmas dishtowel, because you just need a good reason to do those dishes at Christmas time! :) Each family also received the "ites" book so that we can do Family Home Evening all together… once a month next year! :)
I made peanut clusters, pretzel Rolo bites, rice crispie Santas (I will show these in a later post) and my snowflake sprinkles cookies, so there were lots of goodies to munch on!
It was a lot of work, but so much fun and the kids seem to love it…so the tradition goes on!
What traditions do you do in your home for Christmas. Whatever it is…it is important to try to keep those family memories going!
Have a great day everyone and thanks for visiting!