Here is a fun little last minute stocking stuffer, present topper, or favor for your New Year's Eve party!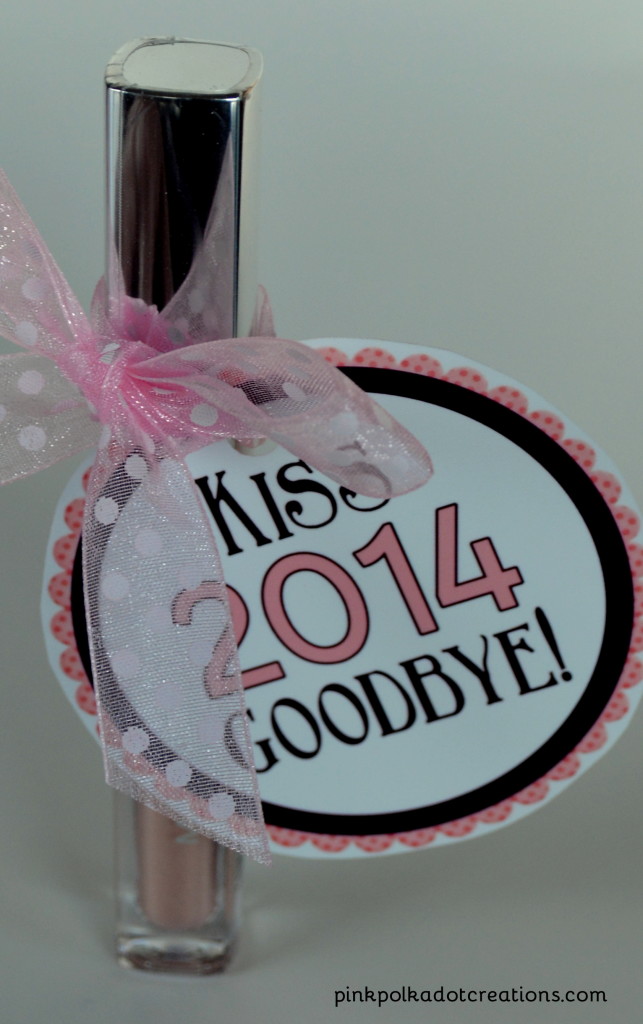 All you need to do is print, cut out and tie to your favorite lip gloss! How fun are these?
Here is the jpg format. To print as a photo, right click over image and go to "save image as" then save in a folder. You can then print as a photo or send to your favorite photo processing center. I like to print mine out on photo paper because it gives it a nice finish, but you could also just print on card stock paper. This is formatted to an 8.5 x 11 page.
Here is the pdf download: Kiss 2014 goodbye1
I hope that you are all ready for the holidays! I can hardly believe that the big day is almost here. Someone asked me if I was ready and I said, that I hope it just hurries and gets here because then I HAVE to stop! :)
How is everyone doing on their conference 40 day reading challenge? I am loving this challenge and I am a little bit sad that we are almost done. I guess that I will just have to look forward to the next challenge!
Merry Christmas Everyone!
Thanks for visiting!