Today I have a fun little gift label that is perfect for neighbor gifts, teacher gifts, visiting teaching gifts, a co-worker or a special treat for someone you love!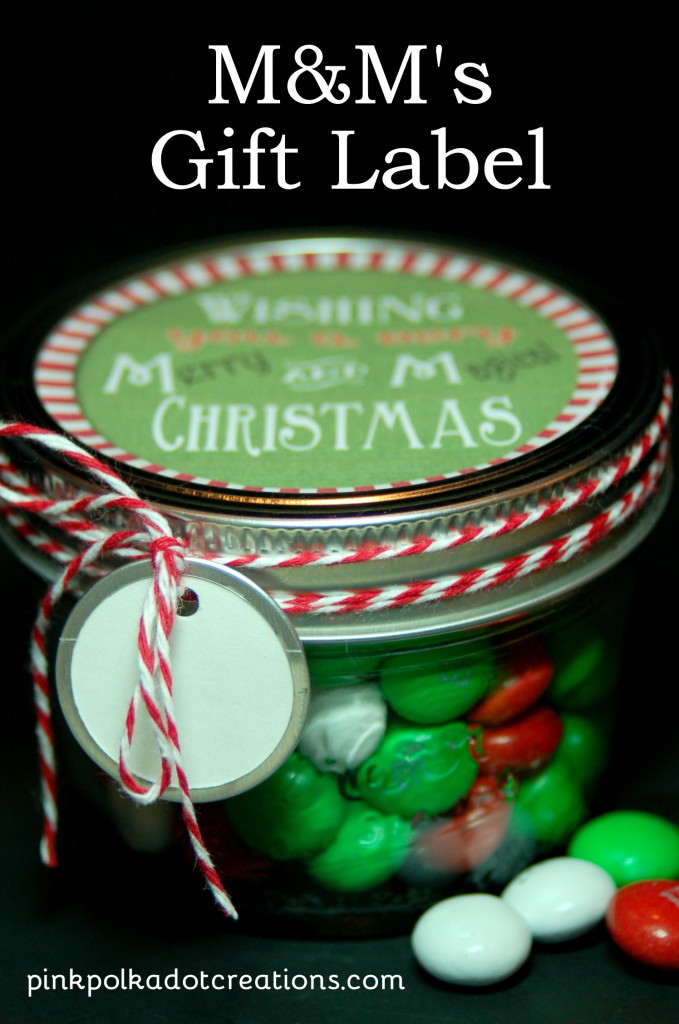 All you need is a wide mouth canning jar, I used these half pint jars and they are just the right size! But you can use any size wide mouth jar that you want to.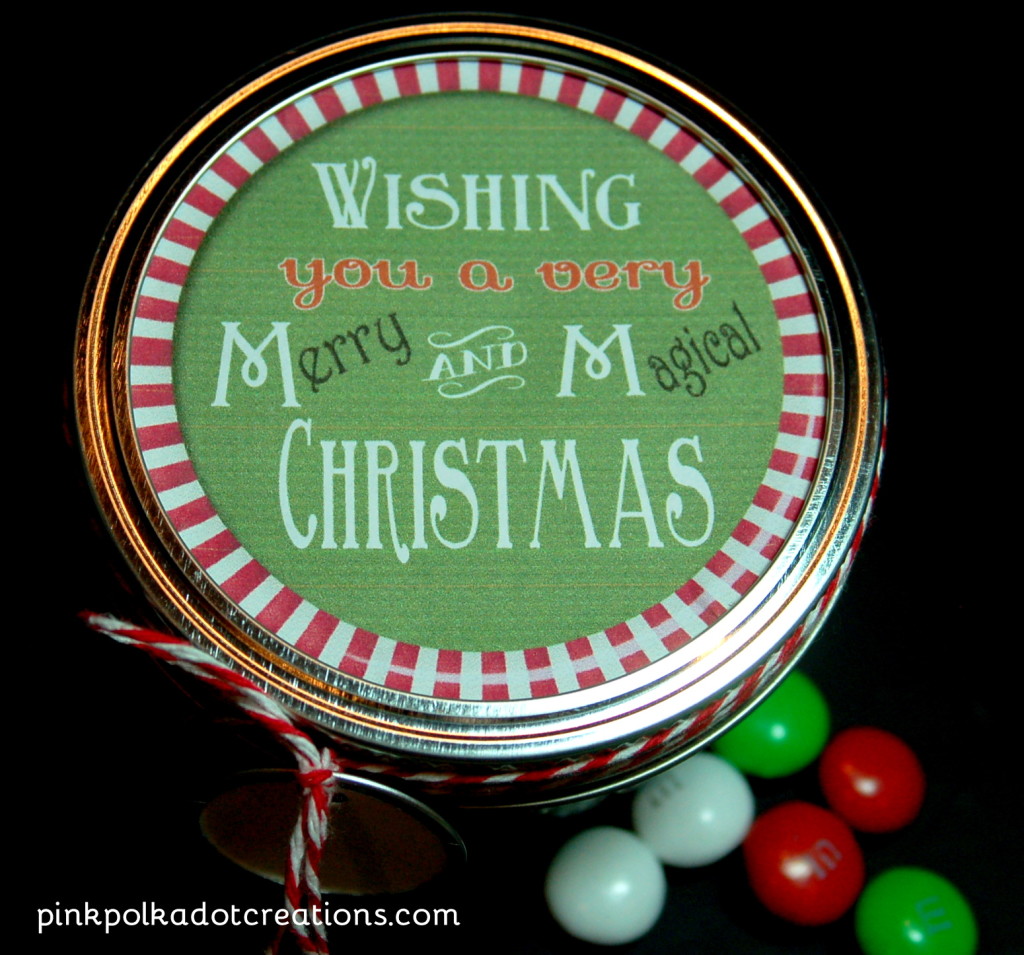 Just fill the jar with your favorite Christmas M & M's candies, print the label and cut out. Put the label under the ring and tighten it down to hold it in place.
To print, just right click over image and go to "save image as" and save in a folder. Or you can right click over the image and go to "copy image" then open your favorite program like word or presentations. Right click again and go to "paste". You can then print. I placed 6 labels on an 8.5 x 11 page so you can just print out how many you need.
When I print my images, I go into my printer set-up and click on the "vivid" mode. If you have that option it will make your prints brighter.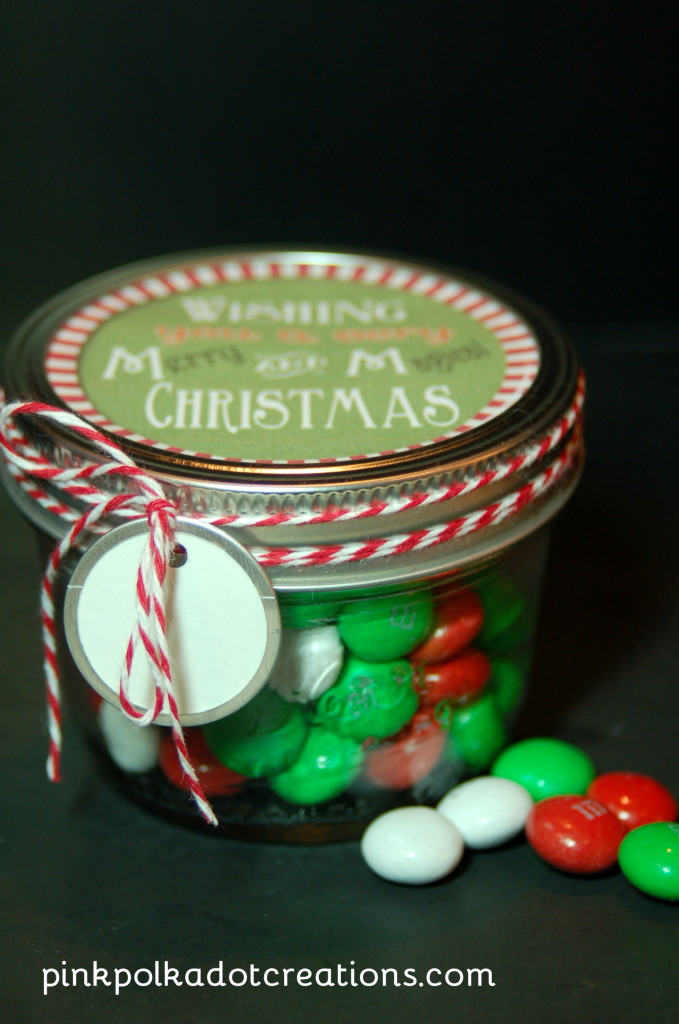 I wrapped the lid with baker's twine several time and tied a tag to put who it is from.
So, to make these cute little gifts…all you have to do is fill the bottles, print and cut out the labels and tie a ribbon or twine with a tag! It doesn't get much easier, right?
How are all of your Christmas preparations coming? Can you now mark one more thing off? I know that I can.
I hope that your Holiday season will be Merry & Magical!
Keep in touch…Like on Facebook and Pinterest
If you need some Christmas labels, be sure check out these links:
http://pinkpolkadotcreations.com/2012/12/05/cute-christmas-tags-and-labels/
Or this one:
http://pinkpolkadotcreations.com/2011/12/13/christmas-gift-tags/