I have gotten a new makeover for the blog!  What do you think?  I love how it looks and I think that you will be able to find things a little bit easier.  We are still working out a few of the bugs, but I love the overall look!  I have been working with Jenn from Munchkin Land Designs  and I would recommend her to everyone.  She has been great to work with and has been more than willing to tweak whatever I wanted her to do!  Thanks Jenn!
Now for my post for today…
This is my calendar for November.  I used some of the same things from September, but I added a few of my own touches.  I put the fall leaves garland across the top with a group of leaves in the corner with a glass bubble that says "Inspire."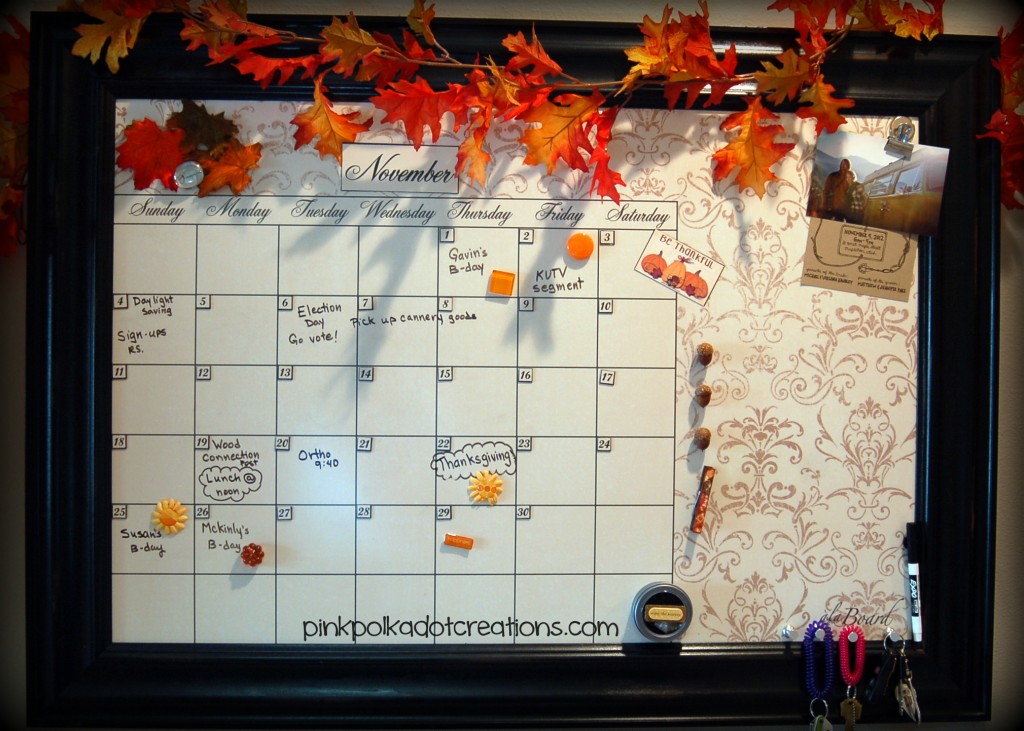 I used the acorn magnets from my Sept Calendar, but added the new "Be Thankful" magnet along with a cute covered clothespin. I also added the little enjoy the journey, magnet holder to put extra magnets in for future use!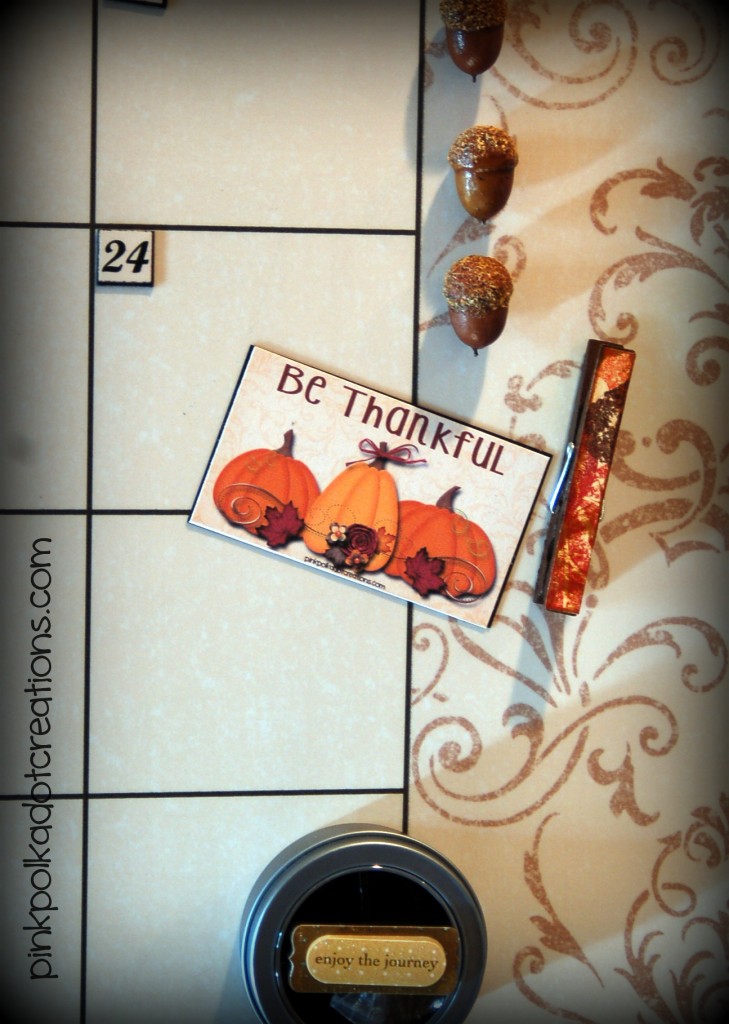 I made a couple of orange and yellow flowers by just adding a 3-D sticker to each and I put magnets behind the "Happiness" sticker.  So easy, yet it really dresses up my November Calendar!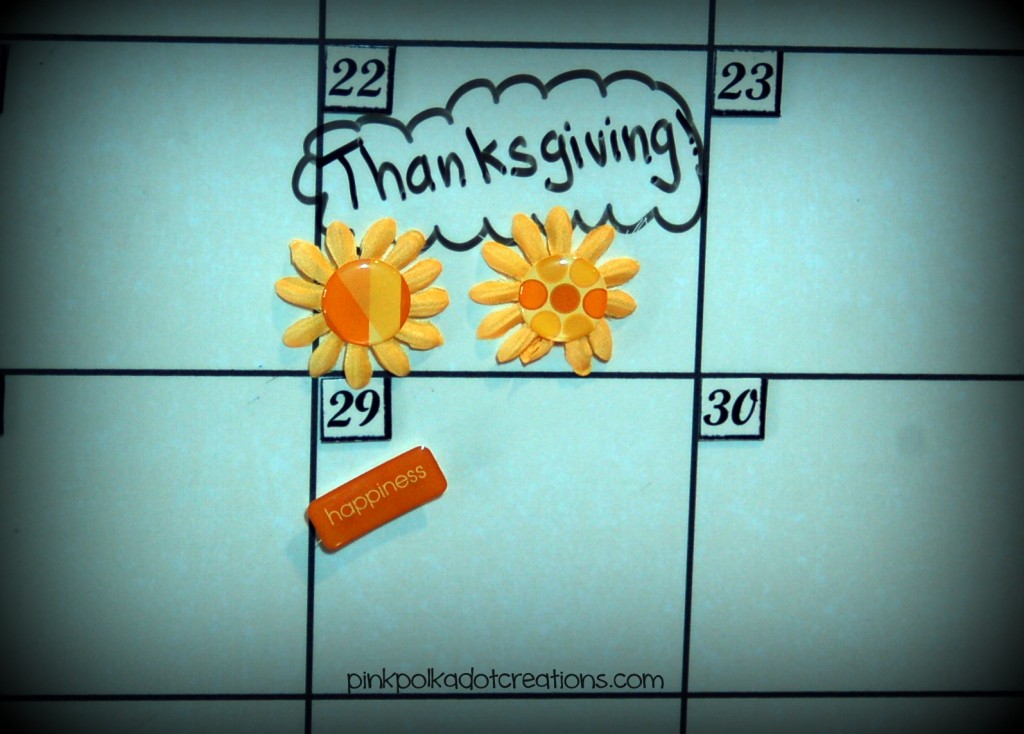 Here is the magnet that I made for this month:  It is formatted to 2 x 3.5 inches.  To fit the business card magnets.  If you would like to print, just right click and go to "save image as" and then save in a pictures file.  Or you can simply copy and paste into your favorite program like word or presentations and print from there.
Now if only the rest of the month could be as simple to put together as this calendar was, I would be set!
I hope that you all have a great Monday!  Love Ya!
This post is from pink polka dot creations. If you are not reading it from our feed, it has been STOLEN. Please contact Rita to let us know. Please enjoy the posts!