I love to celebrate all the different holidays with my grandkids and Easter is no exception! We love to celebrate with fun Easter egg hunts and Easter dinner. My own kids have some very fond memories of Easter Egg Hunts that their grandpa used to do and the excitement of trying to find that one "golden" egg that had the $5 bill in it! It is fun to now try to make some fun memories for their kids and the excitement of finding those "golden" eggs!
But I also love the spiritual celebration that Easter brings!
So for today's thought I decided to do a fun whimsical thought and then I will do a spiritual one later!
So Here Comes Peter Cottontail…
This is formatted to an 8 x 10 size if you want to print and frame it.
To print, right click over the image and go to "save image as" then save in a folder. Or you can right click over the image and go to "copy image", then open a program like word or presentations, right click again and go to "paste". You can then print your picture! I like to print in a high quality setting or photo setting. I printed mine on photo paper and framed it.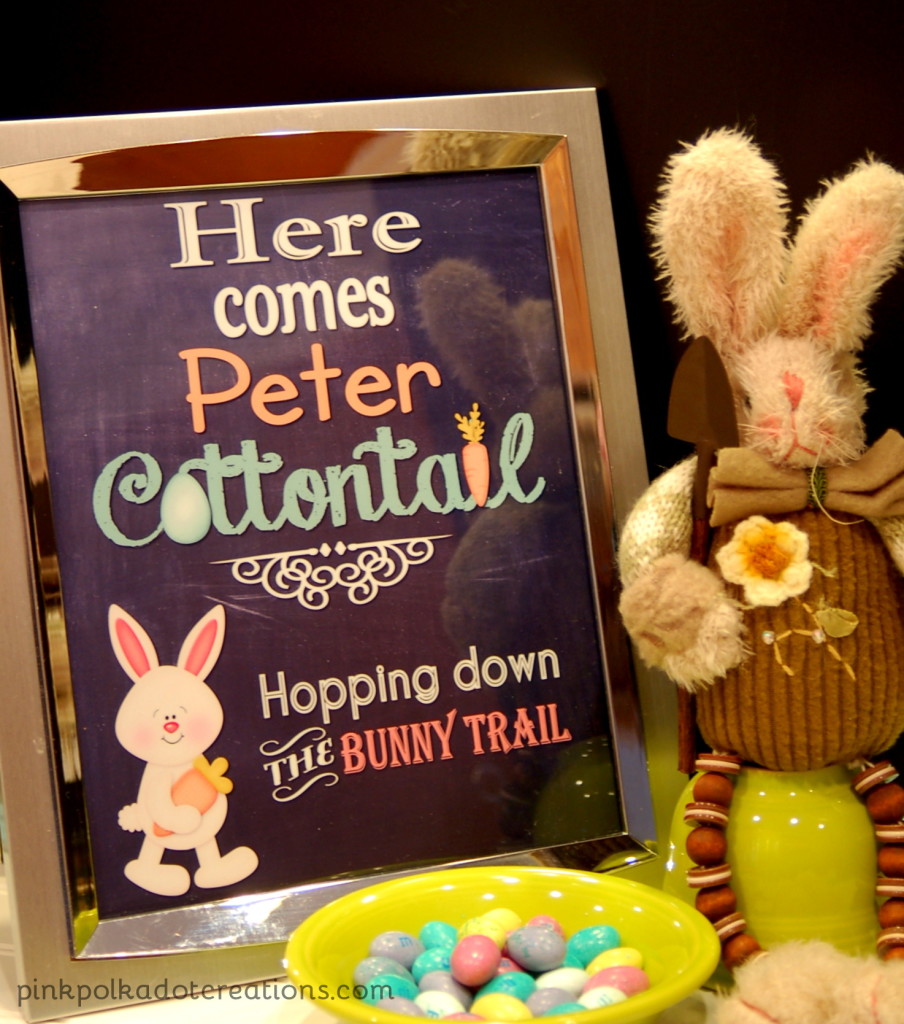 This is a small vignette that I put in my kitchen with this picture! I needed a little Easter saying and this one fits perfectly with my little bunny!
Feel free to use this for personal use only!
Thanks for Visiting Today! Love Ya!
Keep in touch…Like on Facebook and Pinterest