Today I have some fun little Valentine Donut Tags! These could be used for Valentines Day or for any day that you want to do something a little bit special for those that you love!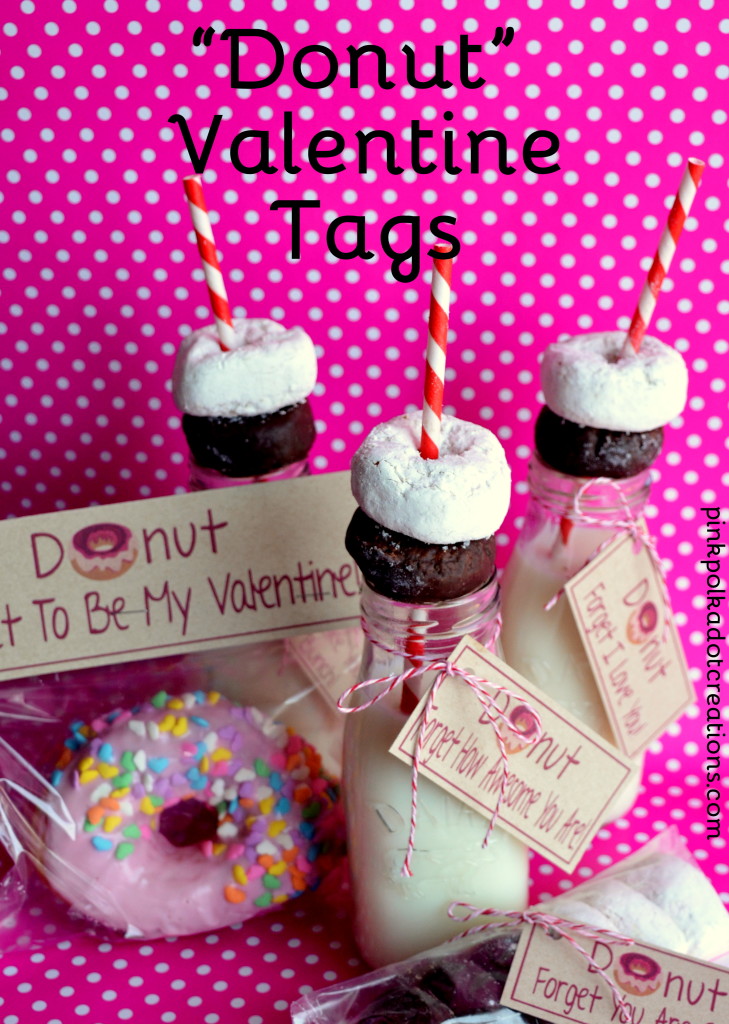 Don't you love these fun milk bottles? My friend Kathy, gave them to me for Christmas and I know that I am going to get a lot of use out of them. I have already used them a couple of times!
I made these simple tags so that you can print them on colored cardstock, or just use white. I did mine on a craft color cardstock. I have to keep most things pretty neutral because we have more boys than girls in our family! But with a neutral tag, you can print them any color that you would like! :)
To print as a jpeg, right click over the image and go to "save image as" then save in a folder. You can then print or send it out to your favorite photo processing center. This page is formatted to an 8.5″ x 11″ page. For those of you that would like the PDF download, just click on the link:
Valentine Donut Tags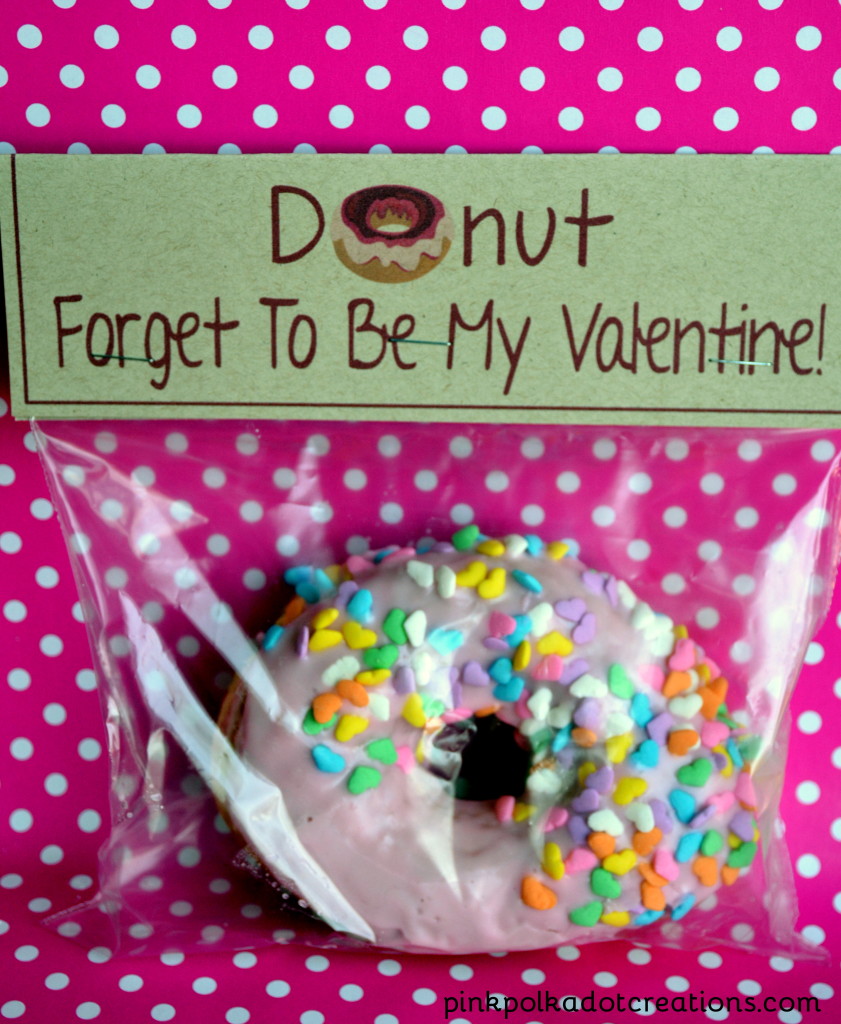 There is also a fold-over bag topper included. You can buy or make your favorite donut and put it in a sandwich bag and add the bag topper to the top! Very easy!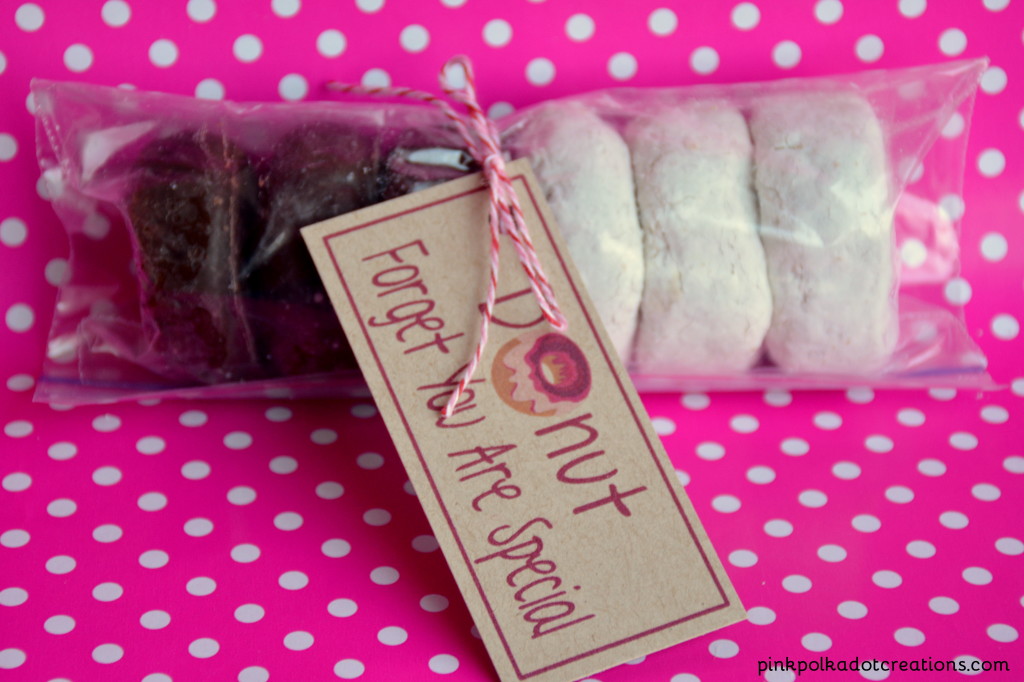 You could also put little miniature donuts in a bag and tie a tag around the bag! There are many different ways that you can use these tags. You can tie them with bakers twine like I did here, or you could use a fun ribbon, a strip of fabric, or some raffia…oh the possibilities!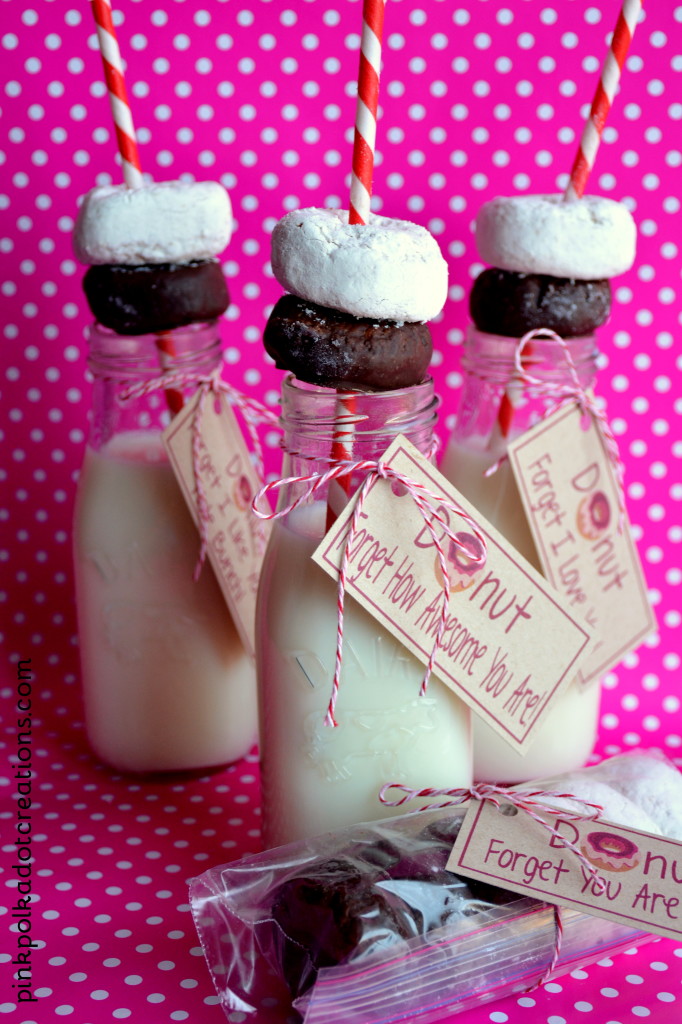 So there you have my Valentine Donut tags. So go out and buy your favorite donuts and surprise someone with a fun little treat! You can use a lot of these tags anytime…not just for Valentines Day. Think birthdays, anniversaries, test day for the kids, game day, etc, etc, etc.
Thanks for Visiting…Hope you have a great Weekend!