Today I have a fun little printable Valentines Countdown for you to make for all those little Valentines in your life! It is a countdown to KISSES! ( I think you should get a real kiss each day besides the chocolate ones!)
My little 4 year old grandson just walked in while I was taking these pictures and the first thing he said is "Do I get one of those?!" Then then next thing he said is, "are you going to make one for everyone?" So I guess the pressure is on for me to make all the grandkids one of these! :)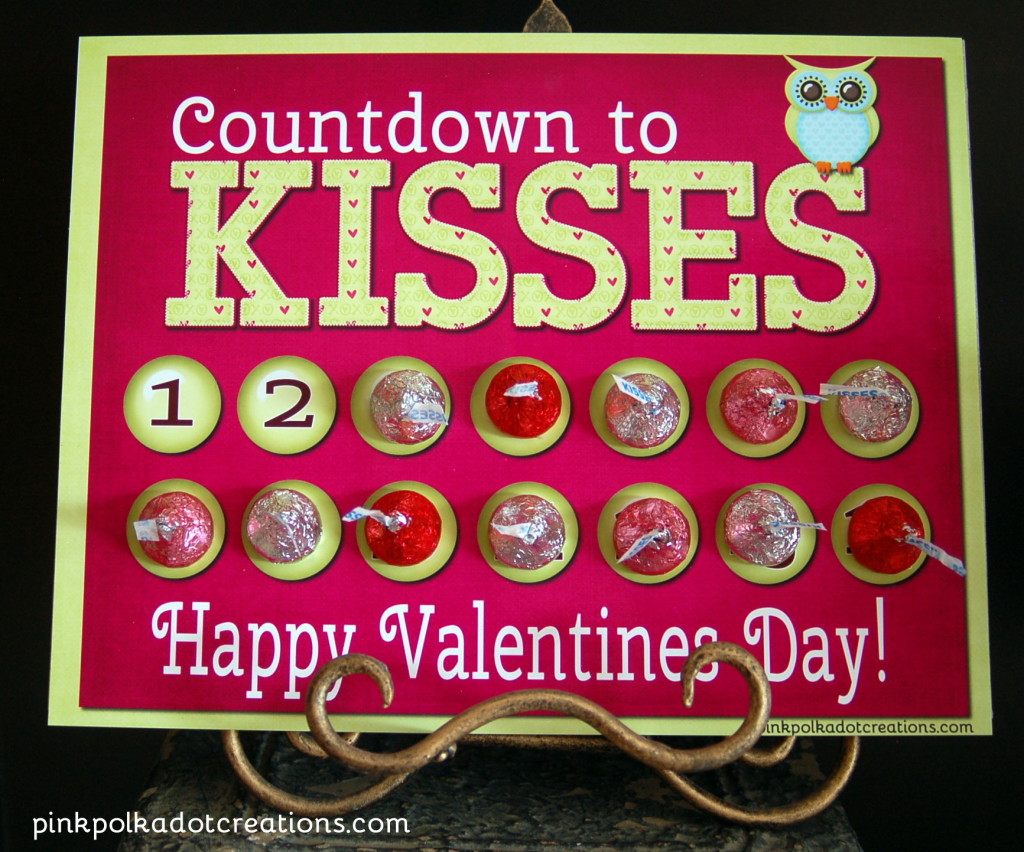 You can put it on a stand like this or you could put magnets on the back and put it on the fridge or you can put it on your back door, if you have a metal door.
Here is the printable. It is formatted for an 8.5 x 11″ page. I printed my own on photo paper. You can buy 8.5 x 11 photo paper at any office supply or Costco, etc. I printed this on photo paper because then I can just tape the chocolate kisses to it and when you pull the kisses off there is enough of a finish on the paper that it does not pull the printing off with it. You could also print these on card stock paper and laminate them if you wish.
Here is the PDF format for those of you that would like the download:
I mounted this page onto a piece of chipboard, so that it can support the weight of the candy. If you are going to use magnets on the back you would not need to do this, just be sure your magnets are strong enough to hold the weight.
To print, just right click over the image and go to "save image as" then save in a folder, or you can right click over the image and go to "copy image" then open your favorite program like Word or Presentations and right click again and go to "paste". You can then size it and print it.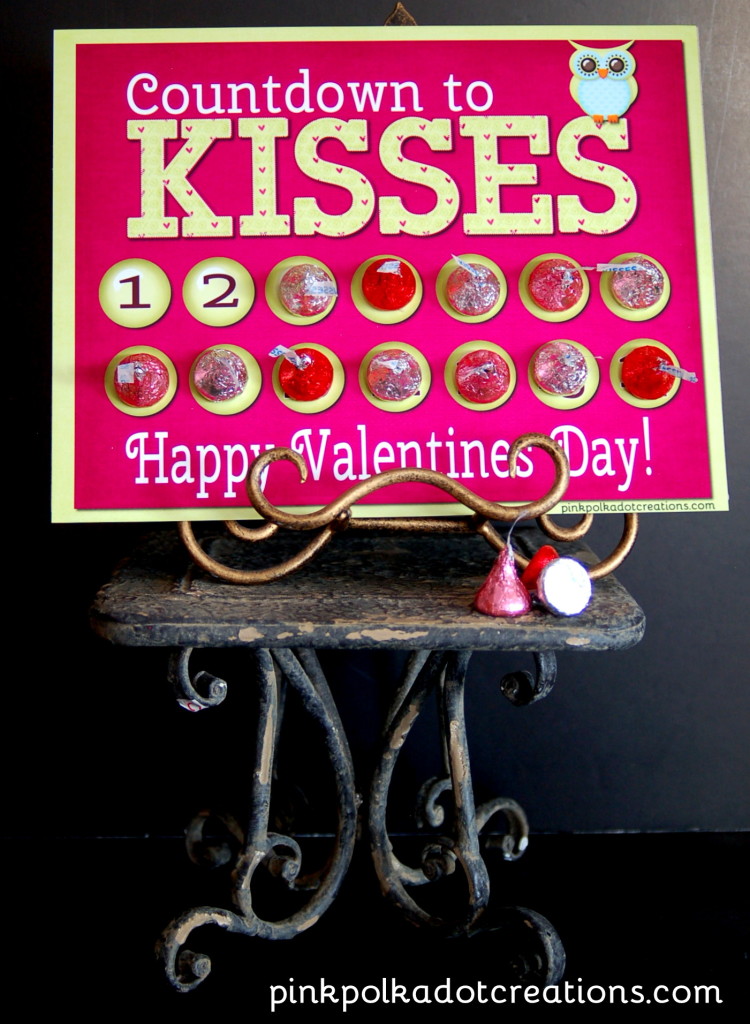 Be sure to come back tomorrow to see what I have made to go along with this fun countdown! It is the perfect thing to end your countdown with!
I hope that you are all having a Happy Monday!
Thanks for visiting. Love Ya!
Keep in touch…Like on Facebook and Pinterest
PS. I have been having a lot of trouble with my shop. If any of you would like to order anything, please e-mail me directly at rita@pinkpolkadotcreations.com