I am so excited today to show you our 3 Star Quilts! They are all quilted, bound and ready for use! We actually got these done a few weeks ago, but were having a difficult time getting everyone together again…life just get too busy sometimes! :)
Don't these quilts look lovely all in a row? They are beautiful with the big star showcased by a scrappy border. I love how every one of them turned out! We sewed the quilt tops at our retreat in September, and we got all of them quilted and the binding on!
Here is a close-up of the brown and blue star. Don't you just love the colors in this quilt? These quilts are flannel on the fronts and back, so they are a nice warm cozy, curl up in front of the fireplace kind of quilt!
I love the plaids and the moose prints in this quilt. I think my friend is going to put her quilt out in her new 5th wheel, and mine is going to go up in our cabin. Both perfect for the great outdoors!
These quilts were pretty fun to do. They are a simple pattern and we were all able to get the tops pieced at our retreat, so it was just a matter of getting them quilted and the binding on. They have a simple all over loopy pattern for the quilting, so it does not take away from the beautiful pieced star. I am quite proud of all of us for getting these quilts done so quickly! :)
These are my quilty friends! We all got together and went to lunch and then I made them all go to the park so that we could take pictures. They are great friends to put up with me and all my picture taking! I am so grateful to have friends that like to do the things that I like to do! These gals are the best!
My friend, Kathy, also got her Fall Table Quilt done that she was working on at the retreat! Isn't this beautiful! It is from the Lori Holt "Vintage Farm Girl" book. I love the fall leaves and the beautiful colors!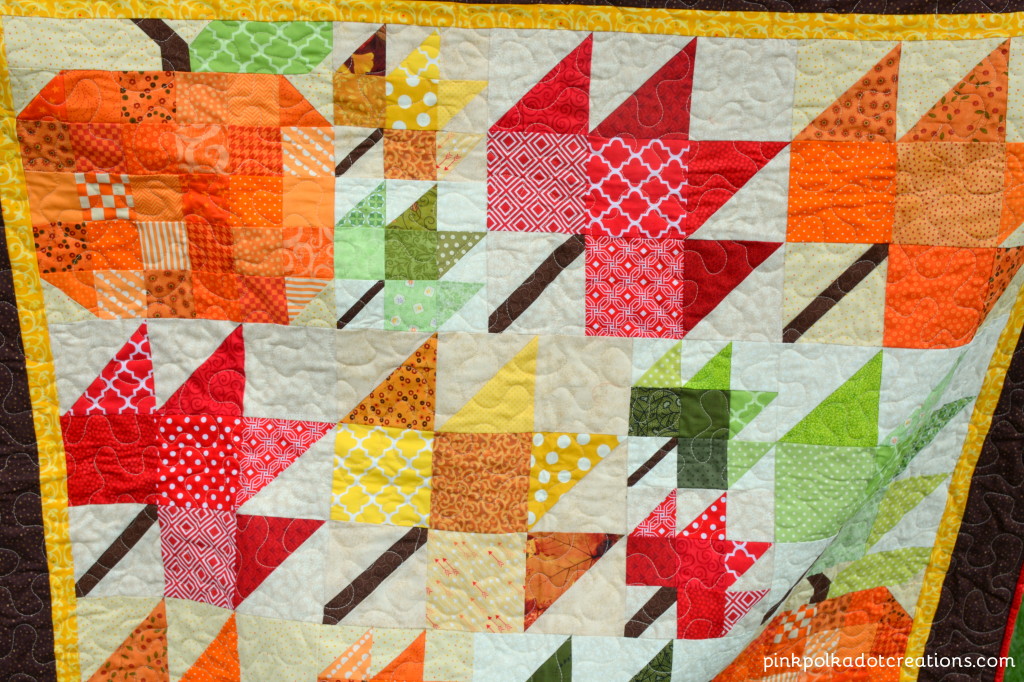 Here is a close-up of her beautiful work!
I love that I have friends that love to quilt! It is so fun to get together and see what fun projects everyone has been working on!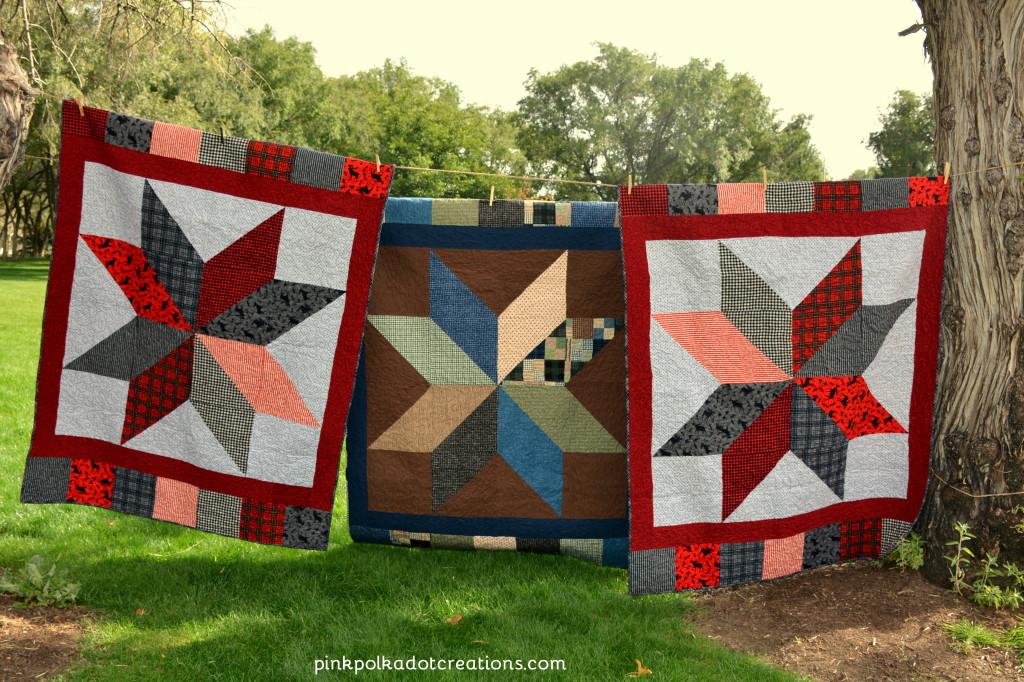 These are our 3 star quilts for this year…I wonder what next years retreat will bring? :)
Thanks for Visiting…Have a wonderful Weekend.