My friend and I both got our Americana quilts done and we are loving them! We actually both got our Americana quilts done before the 24th of July! (Utah's State Holiday) Which is what our goal was!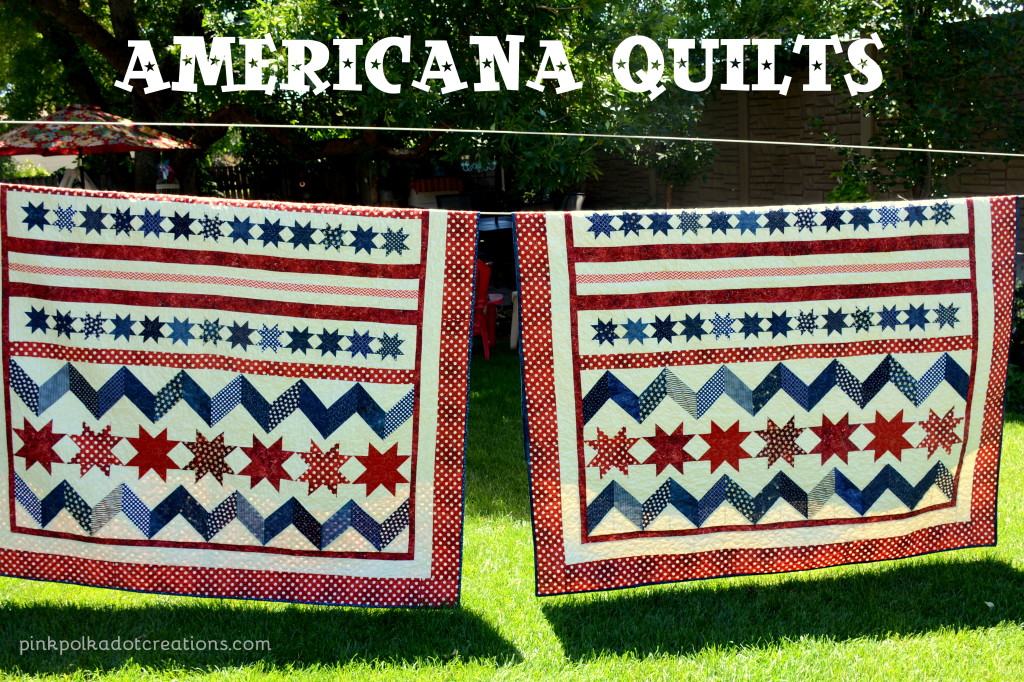 I love the colors in these quilts and all of the scrappy stars and chevron stripes! We changed up what the pattern was to make ours more scrappy and I think we made the right choice. We wanted our quilts to be a little larger than the pattern, so we added the 3 outside borders!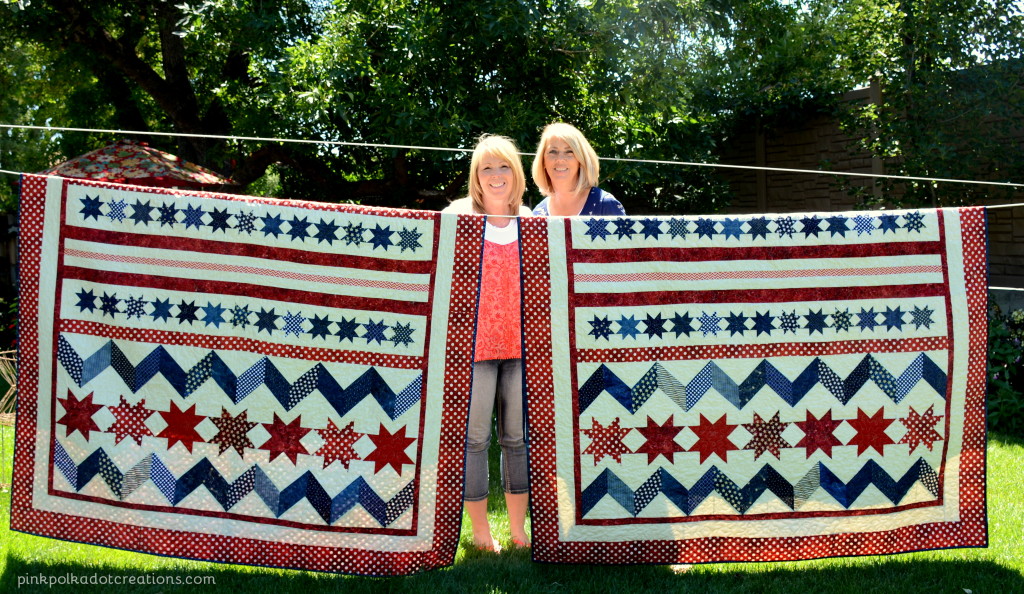 We started our quilts at our retreat that we did up at the cabin. I really thought that we would be able to get the quilt tops most of the way completed at the retreat…boy was I wrong! What was I thinking? All of the stars are pieced and all of the chevron stripes are pieced…and the pattern was very difficult to figure out, but we did it!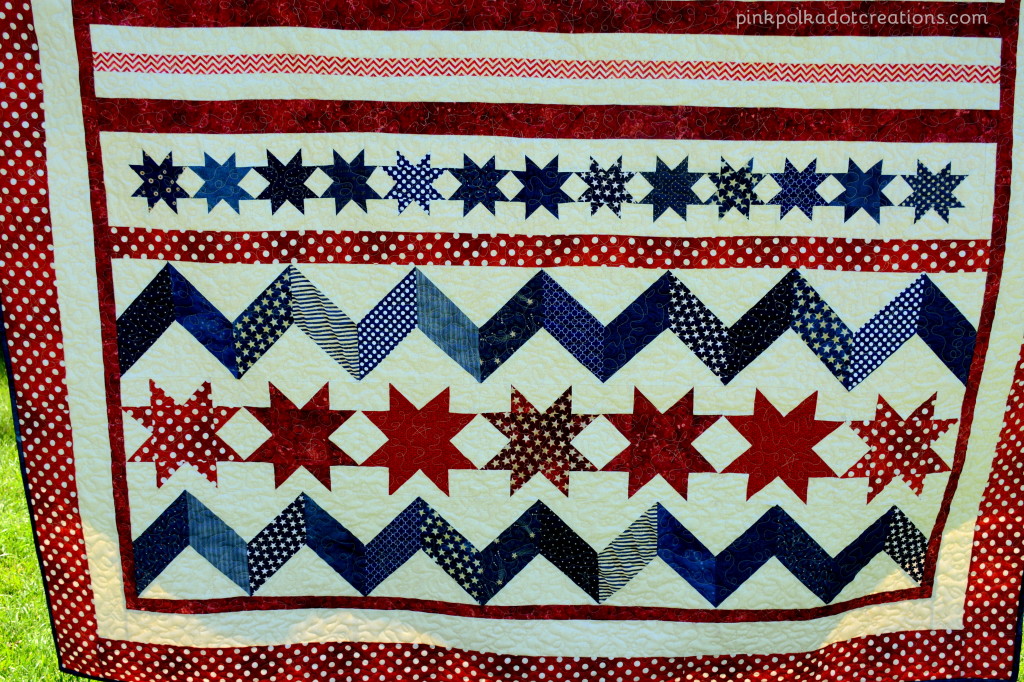 The pattern for this quilt comes from the book "Quilted Living" by Gerri Robinson.
There are some really cute patterns in this book, the pattern that we used is called "Stars and Stripes. There are patterns for quilts and for table runners. But… it was very difficult to follow the directions and the fabric measurements were way off! My friend and I bought our fabric together and we did not buy as much fabric as was called for and we still ended up with all the fabric for the borders and each of us ended up with extra blue fabric. It is okay because we both love anything Americana, but if you really don't need all that fabric it is not good to have so much extra. Once we finally figured out the pattern, we decided that it we should make another quilt because we had figured it all out. I actually talked to another lady that made the same quilt and she just made up her own pattern on part of it!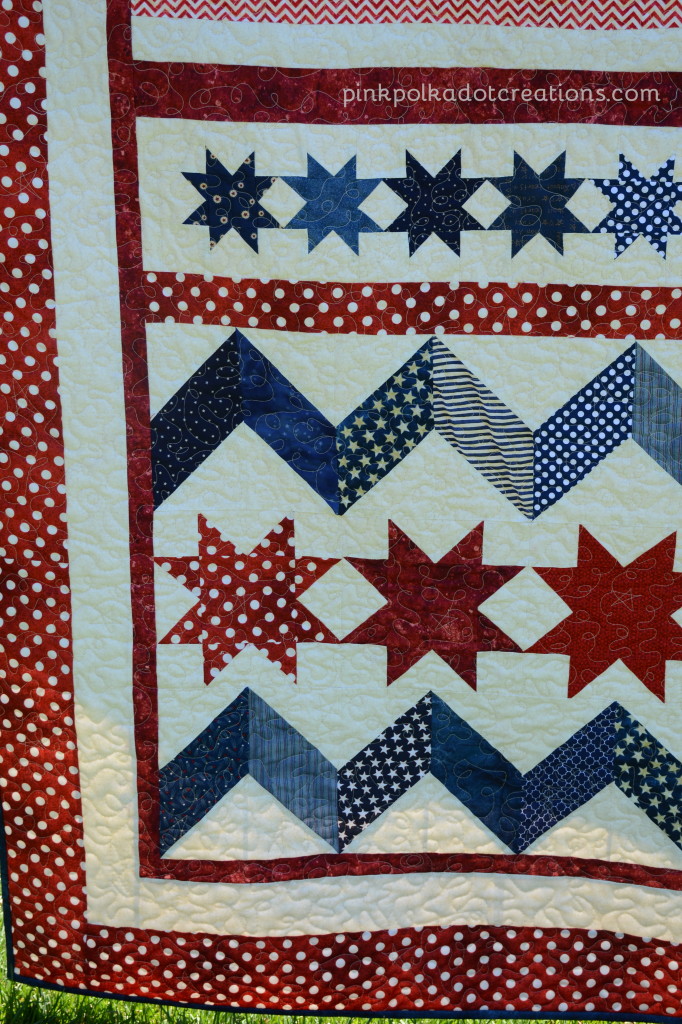 Here is a close-up of the stars and chevron! I quilted both of the quilts and I just did an all-over pattern with a few stars scattered around it.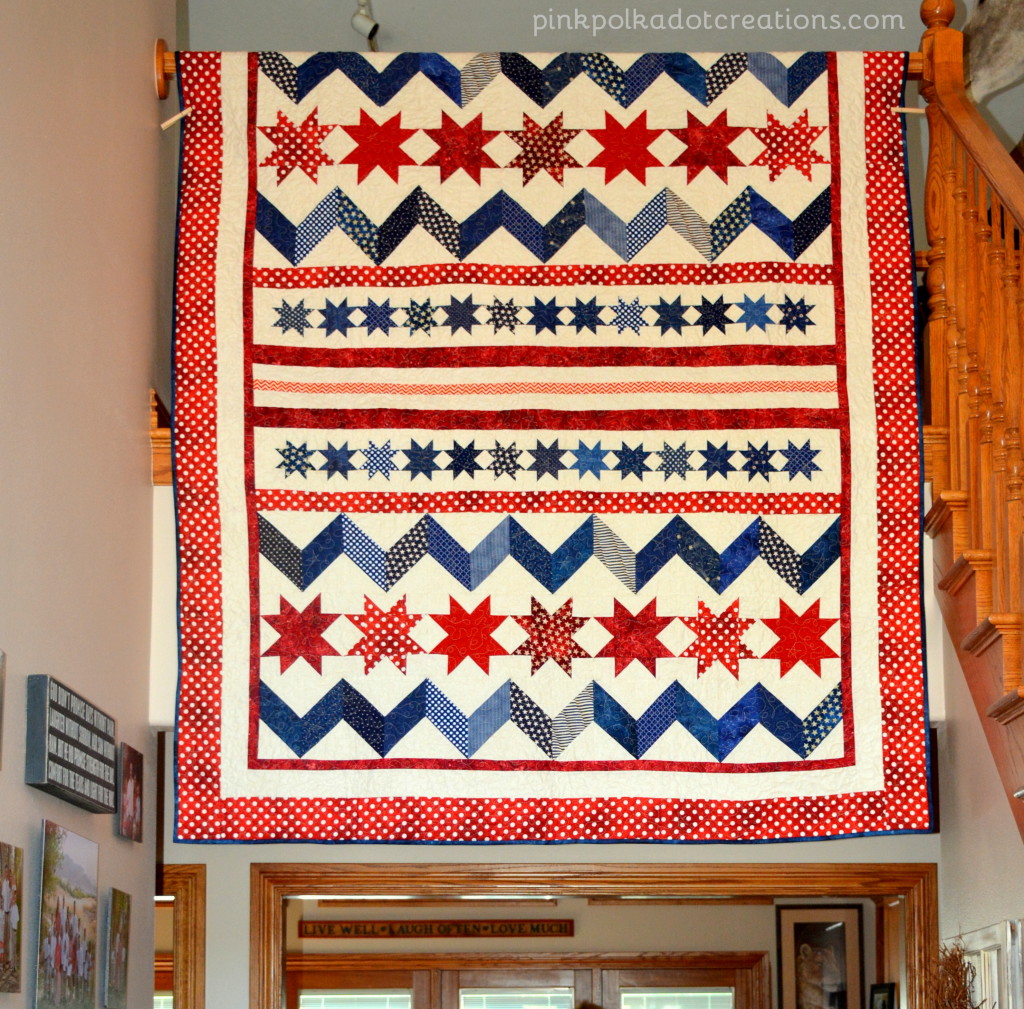 I hung my Americana quilt in the entryway and it hangs over the railing. It makes quite a statement from the front door! I will leave it here for the rest of the summer.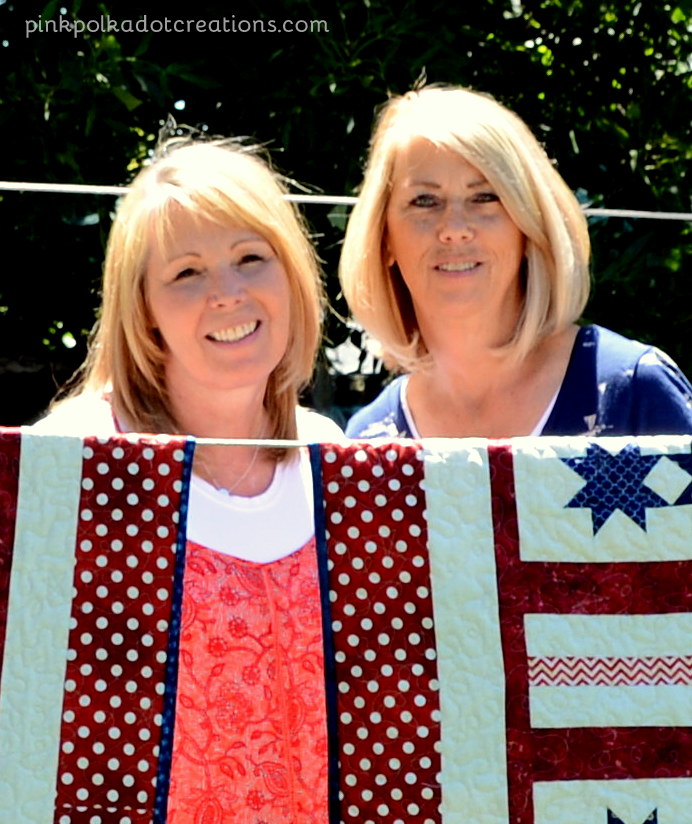 It is so fun to have a best friend that loves what you love! Thanks Kathy! I think that we kept each other motivated to get our quilts done as quick as we did…even when life got in the way! Now we have a new project that we are both working on, some of the Lori Holt Farm Girl Vintage blocks. So we will have to encourage each other to keep working on these blocks!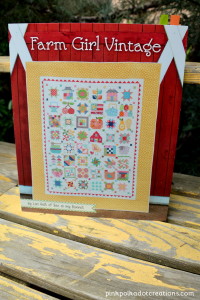 I am so lucky to have such a great friend. Everyone thinks that we are sisters and when we get asked that question…we just laugh and say yes!
Do you have a best friend that you can do fun things with, whether it be crafts, hiking, exercising, sewing, quilting, gardening or whatever floats your boat? Maybe your best friend really is a sister or a relative. It is just so fun that we have friends and that we share some of the same interests.
Thanks for visiting today…Go spend some time with a good friend, you'll be glad you did!