Today I have Another Baptism Quilt!
We recently had a baptism in our family, for The Church of Jesus Christ of Latter Day Saints.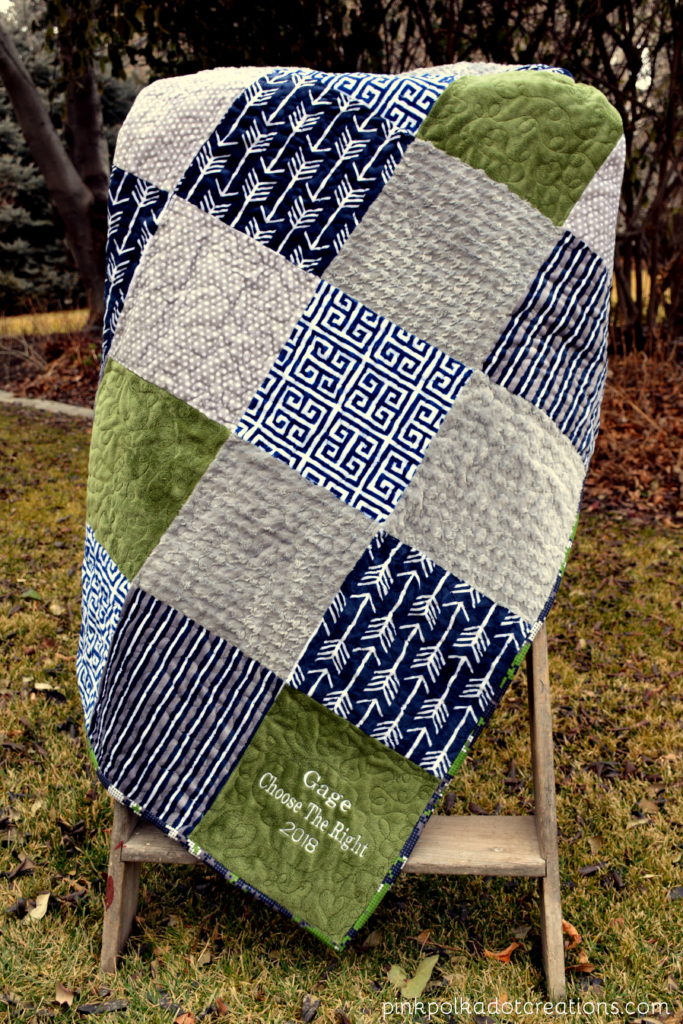 This is for one of my grandsons'.
His favorite color is green.
However, there are not very many green minky prints out there. So we went with a solid green to accent this fun quilt!
The grey and blue prints were fun to use on this boy quilt.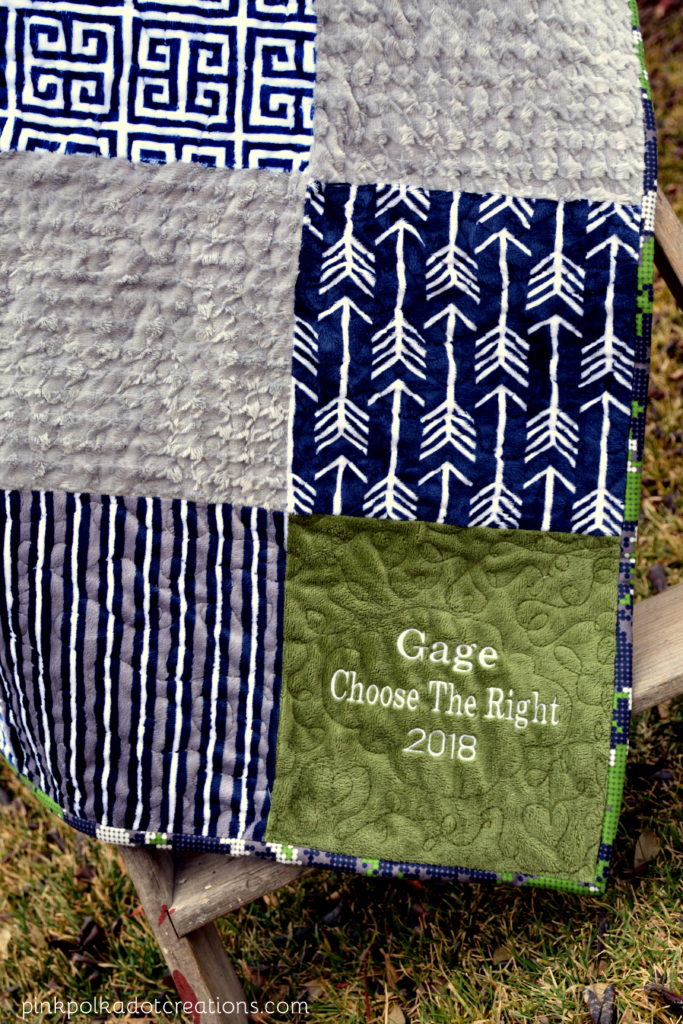 I had the corner block embroidered before I sewed the quilt together. Now he will always be able to remember his baptism!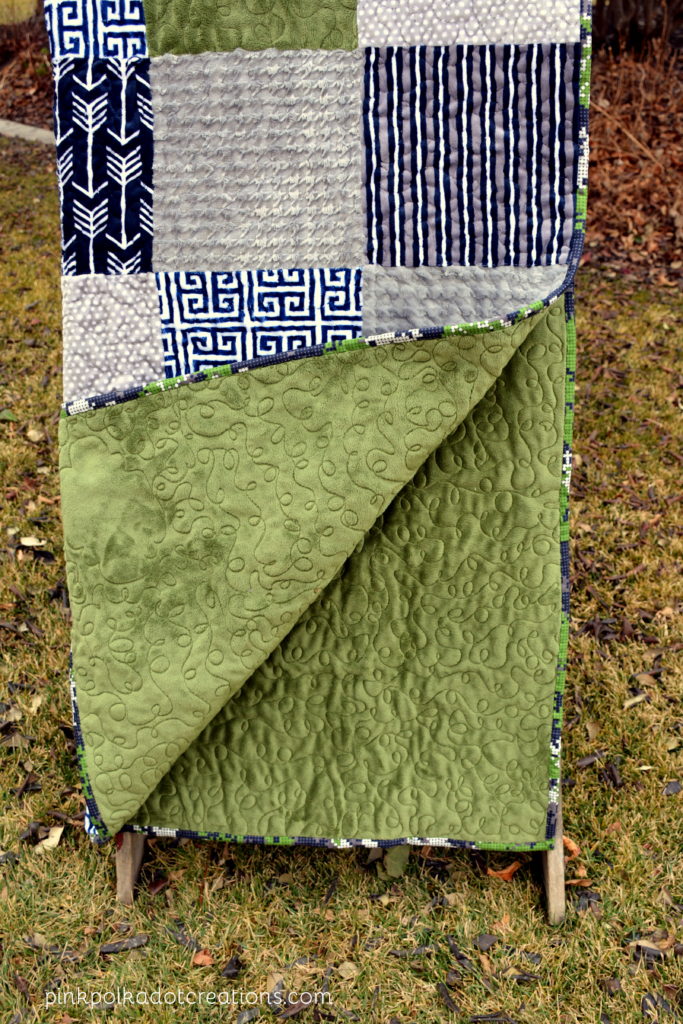 All of the quilt is out of minky fabric, except for the binding. I just use a cotton fabric for all of my bindings. Minky is just too bulky and hard to sew as a binding.
Green minky for the back, brought more of his favorite color to the quilt!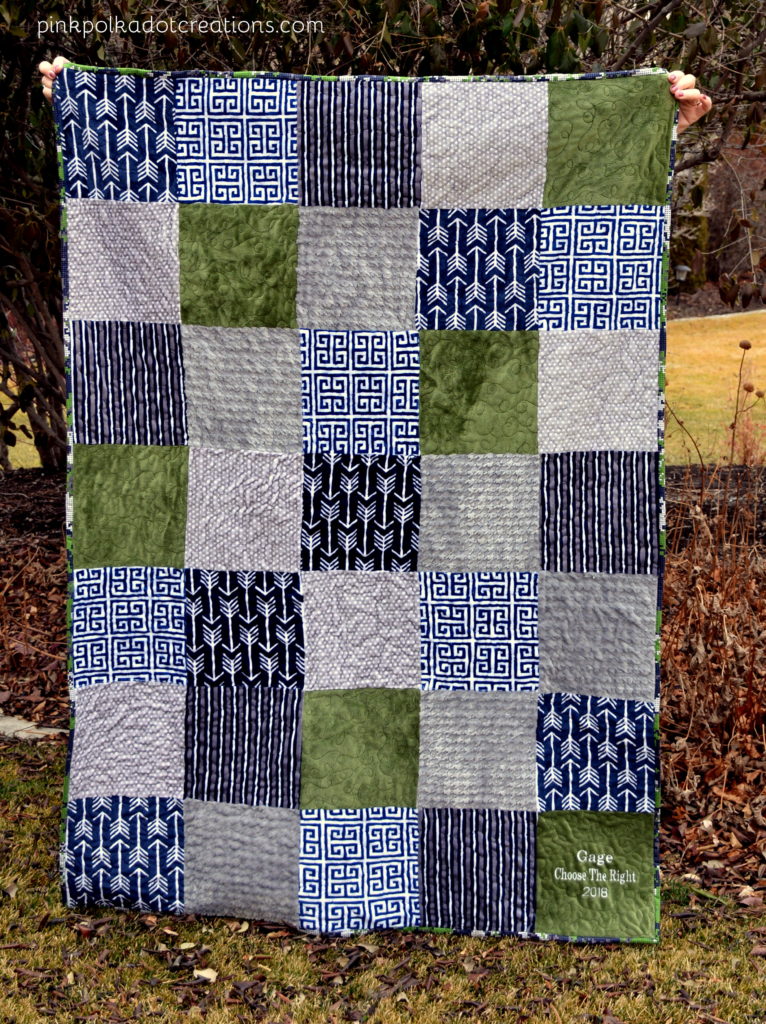 Here is a full length of the quilt.
I bought one-third yard of each of 6 different minky fabrics. Make sure they are 60″ wide fabrics.
The blocks are cut 10 x 10″.
Lay the blocks out 5 blocks across by 7 blocks down. (You will have one extra block)
Or you could lay your blocks out 6 across by 6 down.
It was necessary to make this quilt longer, because Gage is a tall boy!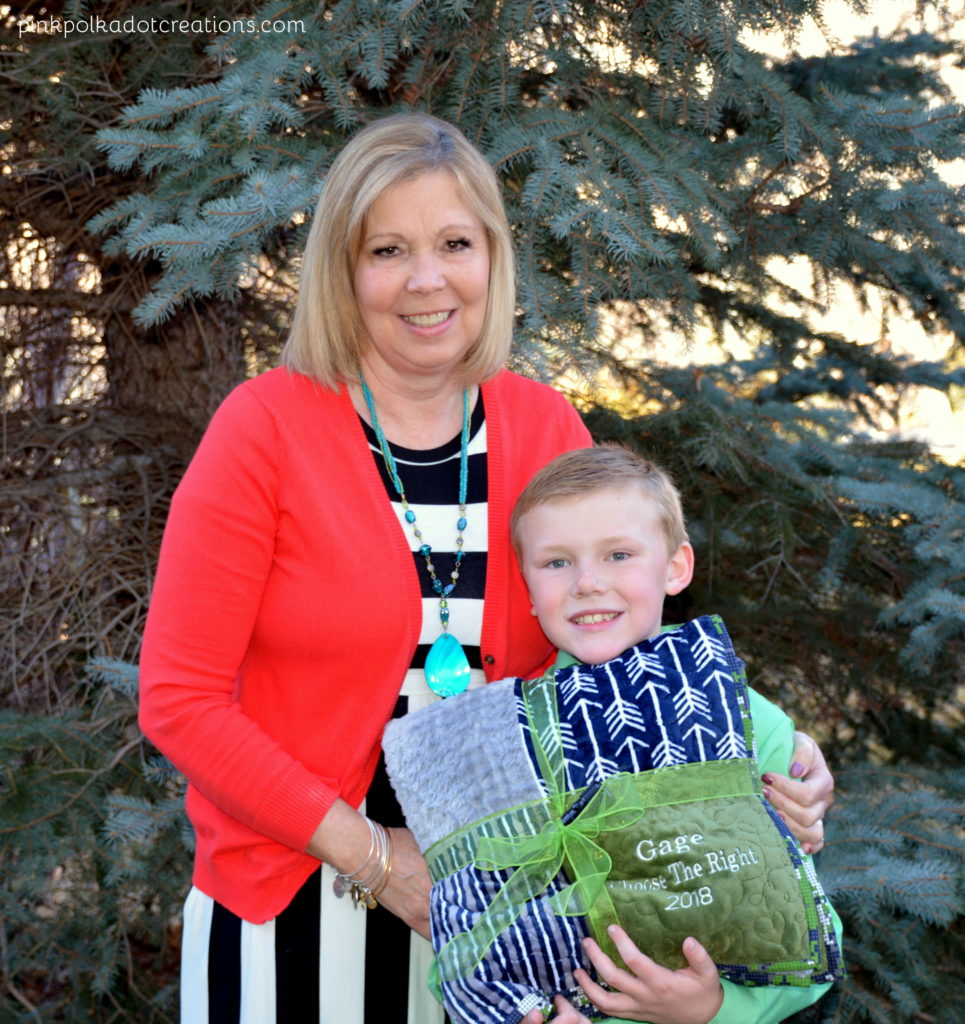 He said that he loved the quilt! That always makes a grandma happy! :)
We had a luncheon after the baptism at our house, so to decorate I added some flowers to the island in the kitchen: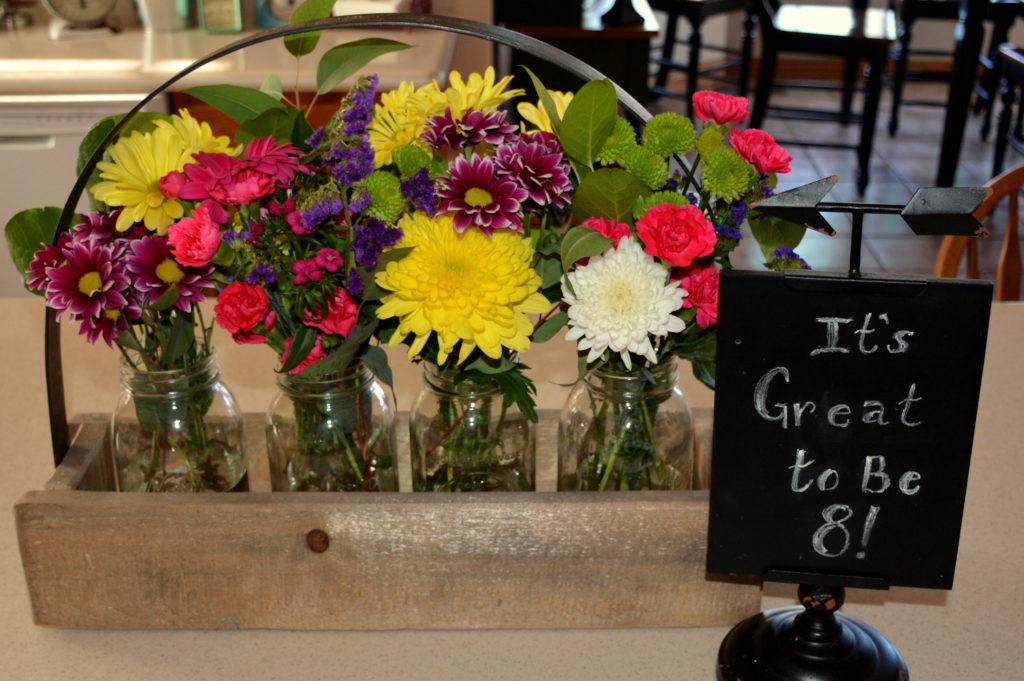 And a fun little letterboard: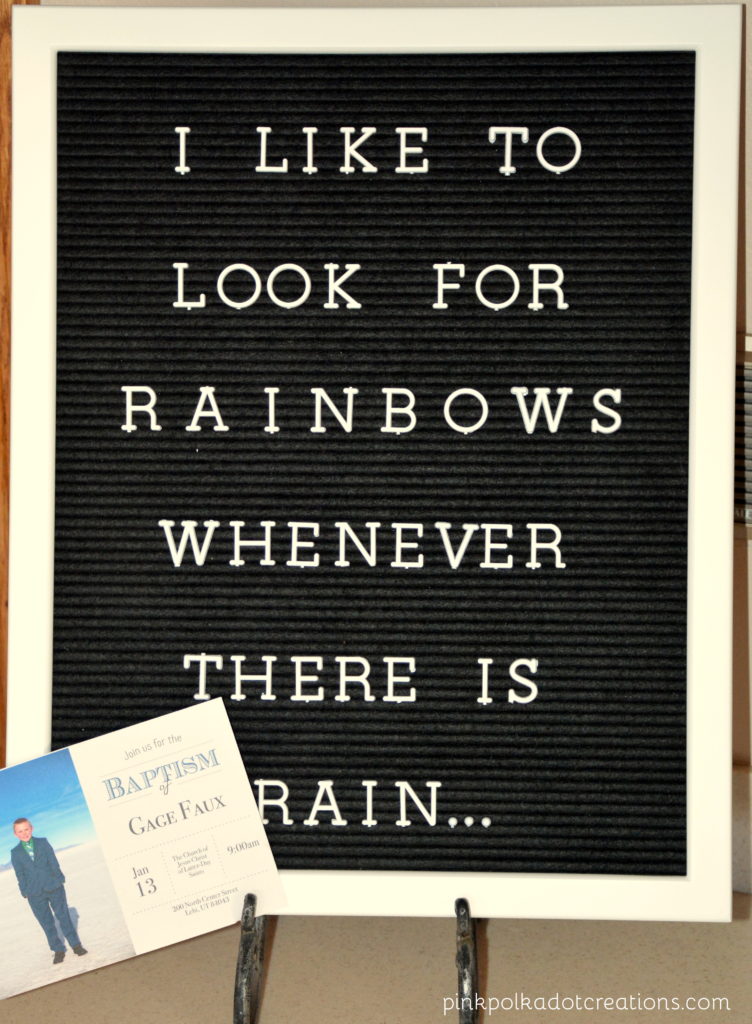 This is a popular song that is sung at a lot of "Mormon" baptisms.
So that is Another Baptism Quilt in the books!
We still have a few more to go! Love That!
I am still organizing and working on getting my kitchen cupboards all clean and nice! It is a job, but I just do one cupboard a day and then it is manageable!
What projects are you working on this Winter?
Hope you have a wonderful Day! Thanks for Visiting!