Today, I have another quilt to show you…It is this fun Baby Doll Quilt!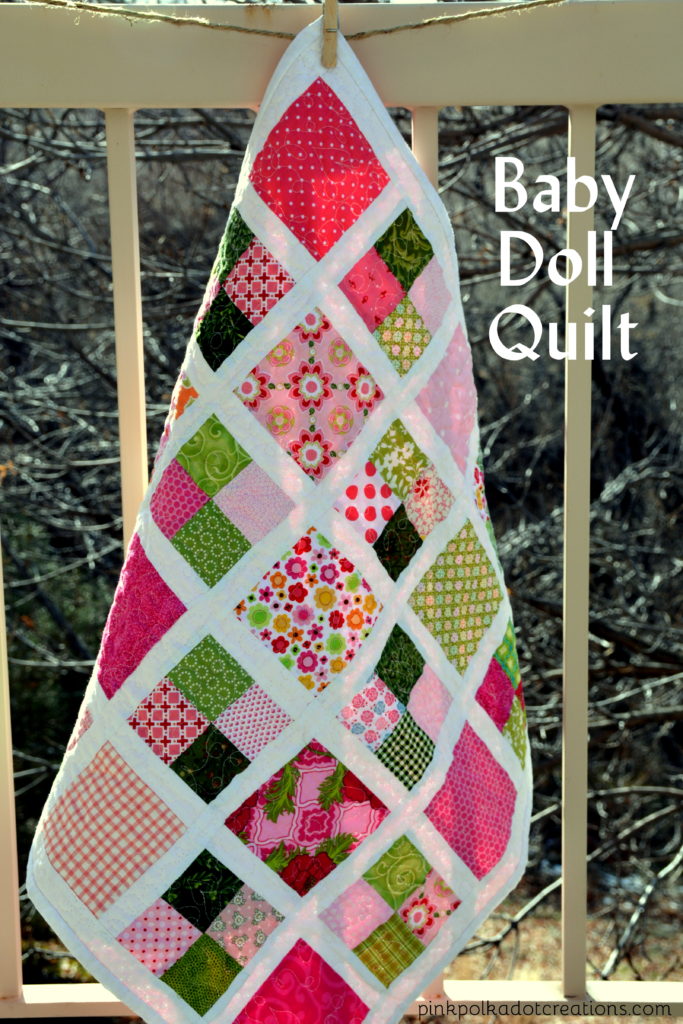 This fun little quilt was made for a couple of my cute little granddaughters.
The girls got a baby doll…along with a quilt from grandma and grandpa for Christmas.
To make this little doll quilt, I simply went to my stash of pre-cuts that I made last summer when I organized my sewing room.
I used the 5 1/2″ squares and cut them down to 4 1/2″. Then I cut some of the squares down to 2 1/2″ squares to piece the 4 patch squares.
The finished squares are 4 x 4 when they are sewn in.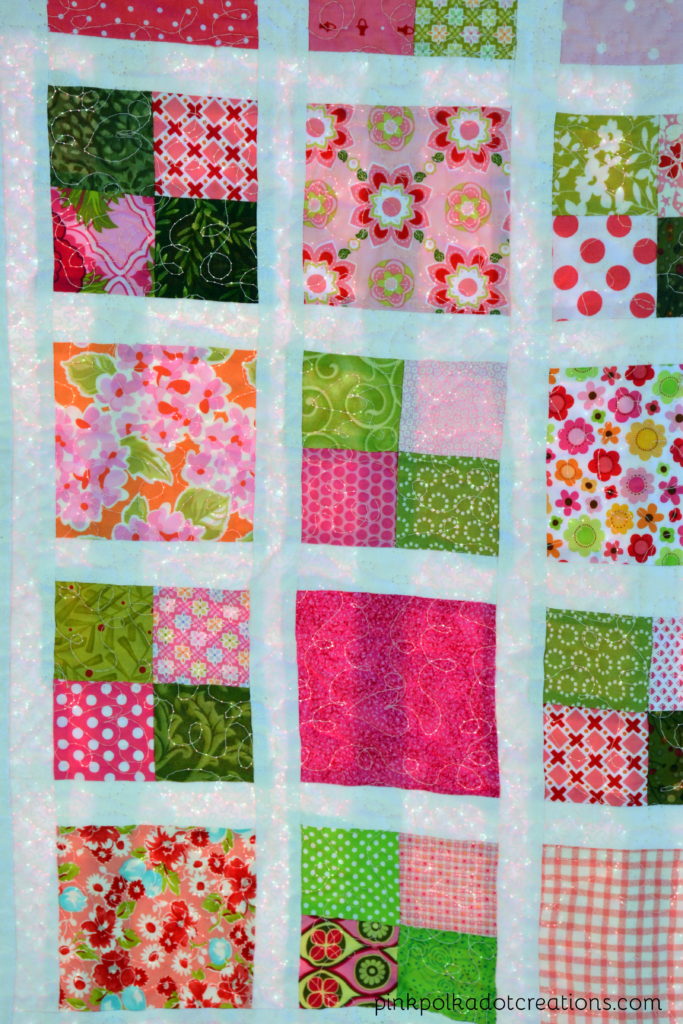 Here is a close-up of some of the blocks
To put all the squares together, I used 1 1/2″ borders. Also, the binding is the same white fabric as the borders, cut to 2 1/2″ strips.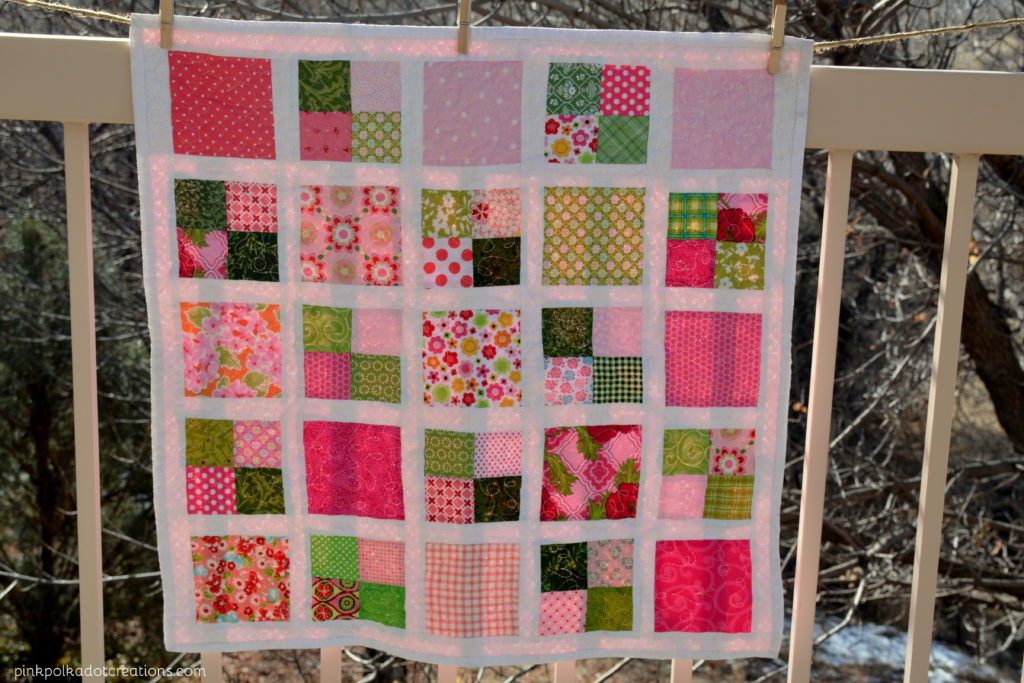 For the quilt, you will need 5 rows across and 5 rows down. There are 13 un-pieced squares and 12 pieced squares. (4 patch)
Use 1/4″ seams to sew everything together.
Finished, this quilt measures 26″x 26″.
Some of you are going to be upset, because I do not have the measurements of the fabric that I used.
But…I just pieced some of my scraps together to make a baby doll quilt. (And I suggest if any of you want to make a doll quilt, that you just use up some of your scraps too!)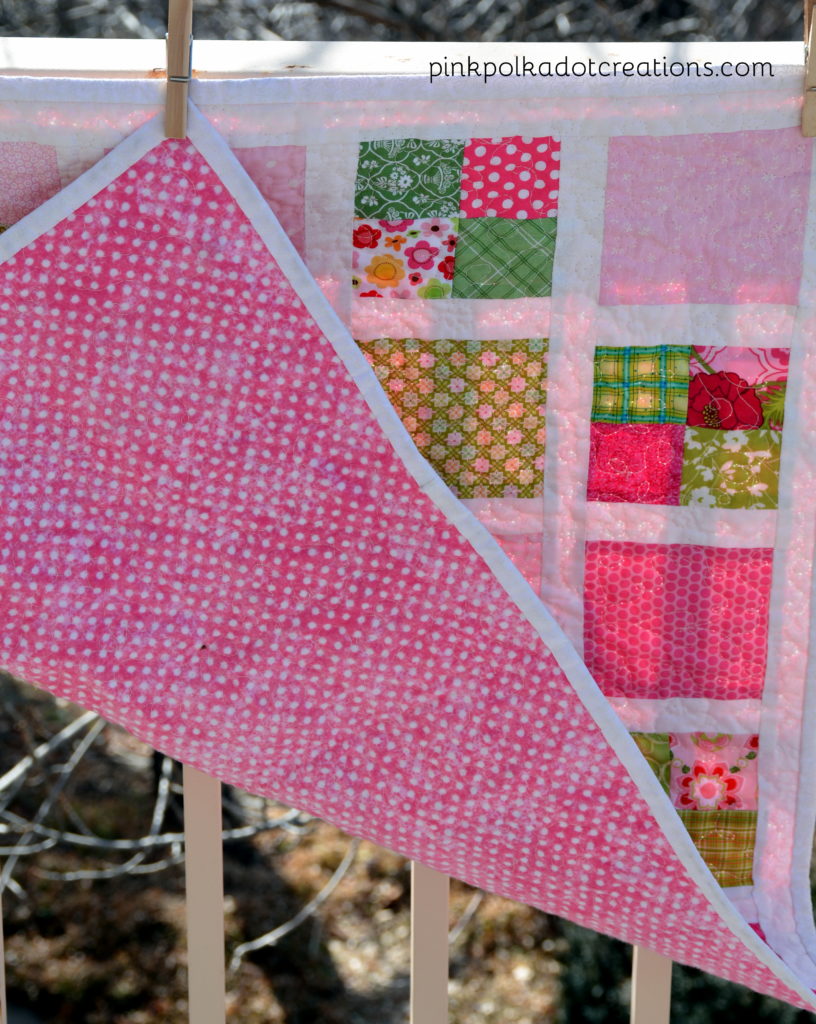 There is a fun pink polka dot flannel on the back to make it nice and snuggly!
Machine quilting with loops and hearts hold the quilt together.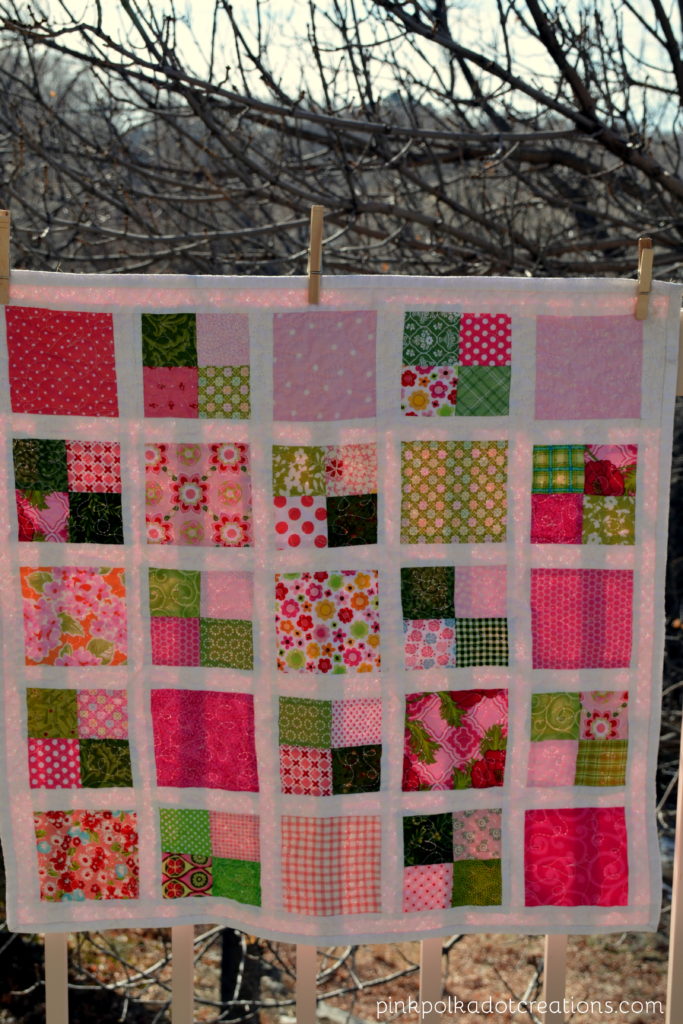 So that is my Baby Doll Quilt.
My hope is that two little girls will know how much their grandma loves them! And every time they wrap up their baby dolls they will know that they have wrapped up grandma's heart too!
I have been busy sewing again this winter. I am back working on my "Bee Happy" quilt by Lori Holt after taking several months off. Maybe I will have it completed by Summer, because that is when I will want to display it!
I have also ordered more fabric and a pattern to make another quilt. I am hoping to maybe use this one for a bedspread! We'll see how that works out!
What projects are you working on this winter??
Thanks for Visiting. Hope you have a beautiful day!