I got one more quilt done for our new littlest granddaughter! She was a month early, so I told her mom that I still had a month to get this done!
This was a fun quilt to make. I made one of these quilts a few years ago, but added extra borders to make it a lap quilt. I had so much fun making it that I decided to make another one.
I got this fabric on my own personal quilt shop hop during our trip in Arizona last March!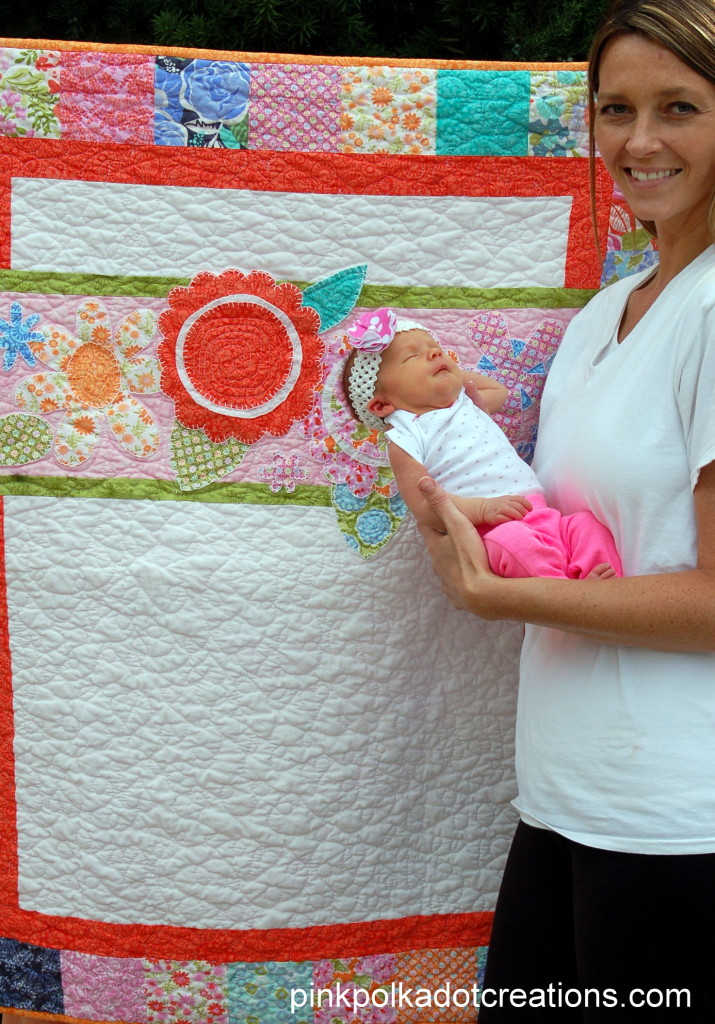 Isn't she a little doll?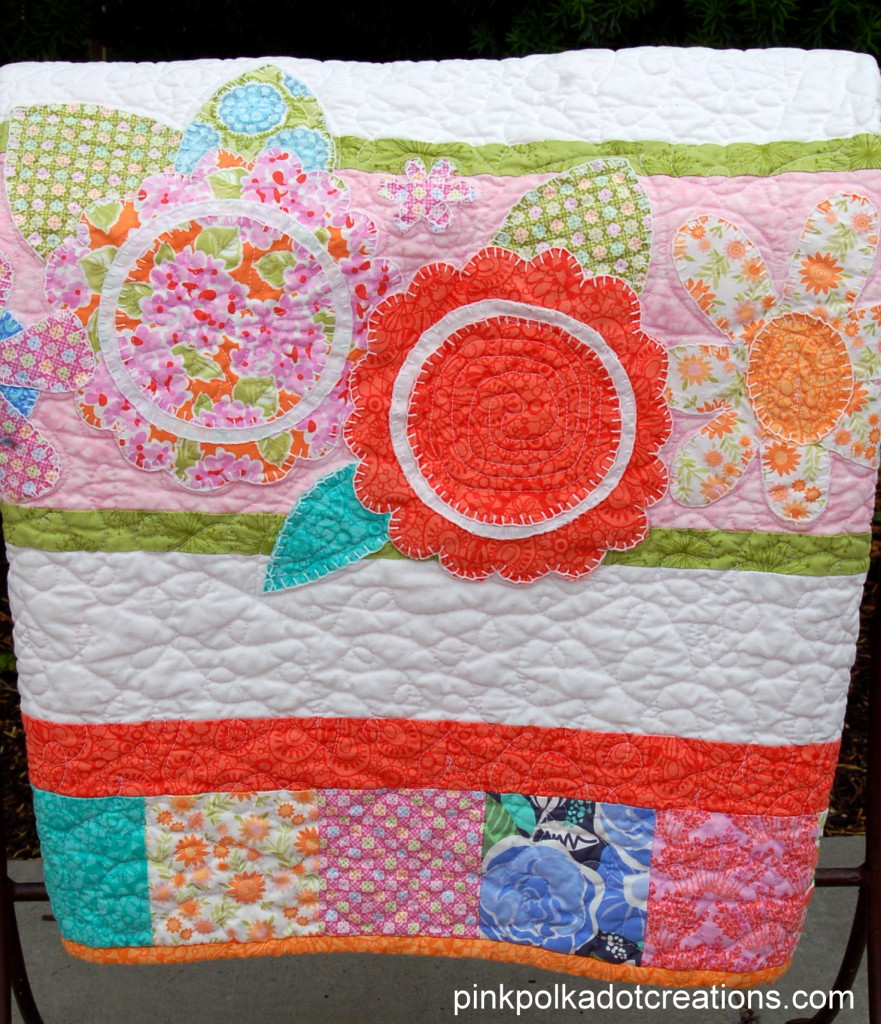 This is such a fun quilt with the appliqued flowers and leaves. I chose to hand stitch around the flowers, it took a little longer than doing it on the machine, but I like the look better and it was so worth it for this cute little bundle! This quilt uses charm squares for all the borders, so it is easy, because you don't have to cut all those individual squares and it goes together really quick! I love the bright pinks and orange and blues in this charm pack.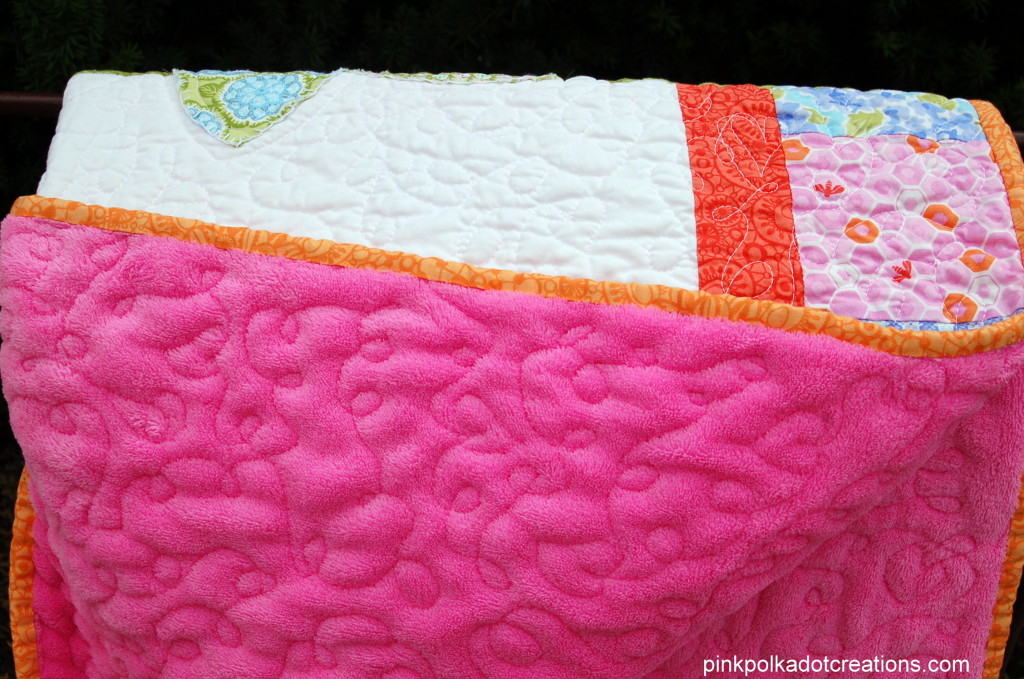 Of course we had to add minky to the back! My grandkids do not like the quilts anymore unless they have minky on them, they are not spoiled or anything.
I am still learning, but I have had so much fun learning how to quilt. On this quilt, I did swirls and hearts. I outlined all the appliqued flowers and filled the flower centers with different designs. I can see all of my mistakes, but others don't see them at all, so I guess that I do not need to point them out :)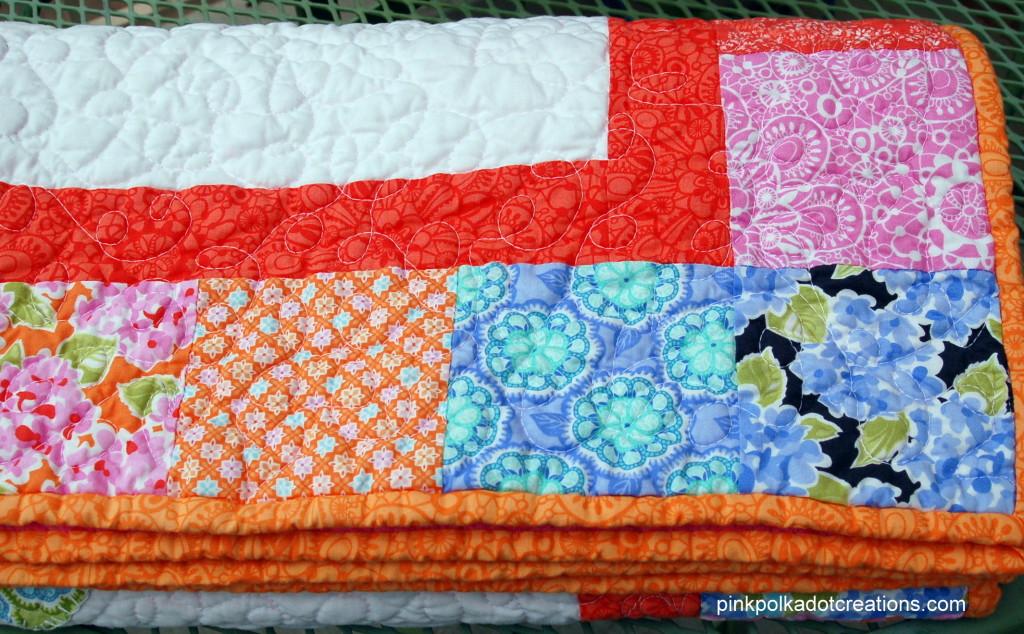 The pattern for this quilt is called Baby Mine by Thimble Blossoms. I love it because it also includes a fun pattern for a boy quilt.
So that is one more quilt down and few hundred to go…well maybe not hundreds, but I have quite a stack that I need to work on. It is good to always have a project, right?
Do you have a project or two that you need to do? Or am I the only one that has them?
Hope you have a super day! Love Ya!
PS..Google reader is done in a week. Have you found a new way to read your favorite blogs? I love using blogLovin' to stay up to date with all the blogs I read. You can follow blogs there and never miss a post.