My granddaughter, Tessa, was baptized last weekend, for The Church of Jesus Christ of Latter Day Saints. So, it was time to make another Baptism Quilt!
Aren't these colors so pretty?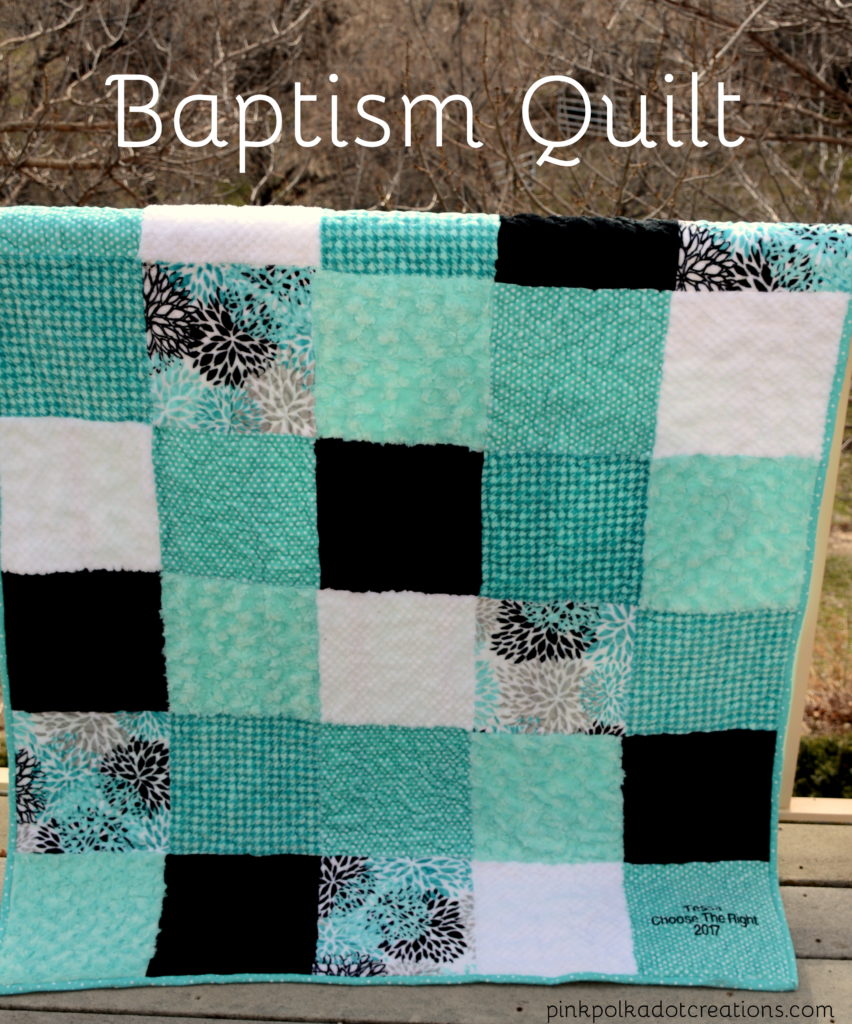 I love the teal blue with the black! It is perfect. This blue color is her favorite right now, so this was perfect for her Baptism Quilt!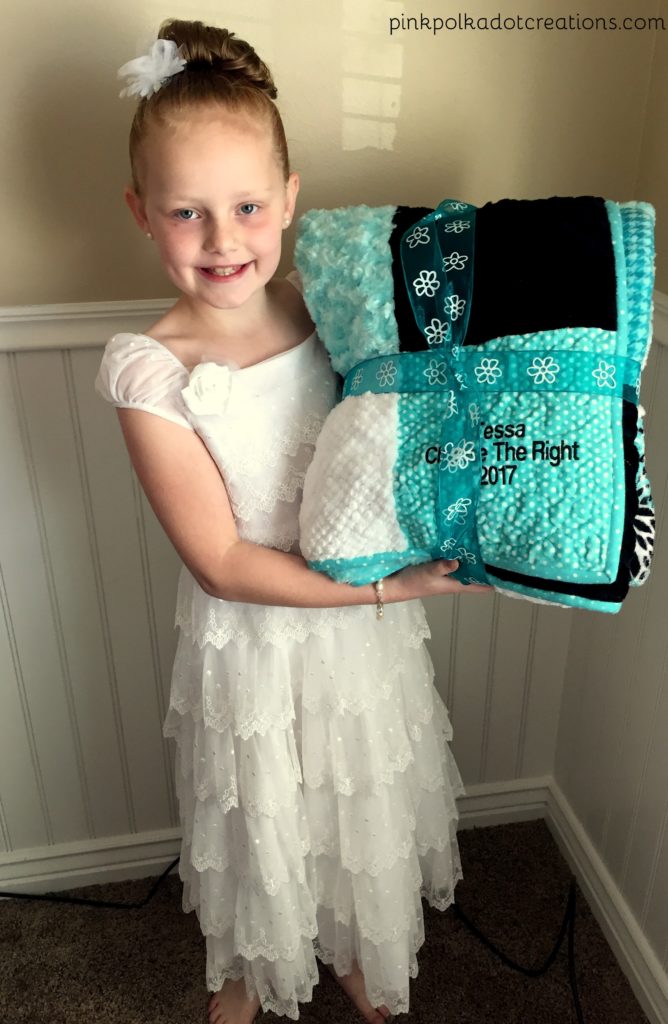 Isn't she an angel, in her cute white dress??
A few weeks ago, we went on a little outing to pick out her fabric. Her mom checked her out of school an hour early and we went to Krispy Kreme! We picked out a dozen doughnuts so she could take some home to share with her brothers.
After that we went to the Fabric Mill to pick out her fabric. She knew that she wanted teal to be the main color, so she walked right up to the fabrics and said I want that one, that one and that one!
Before we knew it she had all of the fabric choices all picked out! I could not believe how fast she was able to decide what she wanted!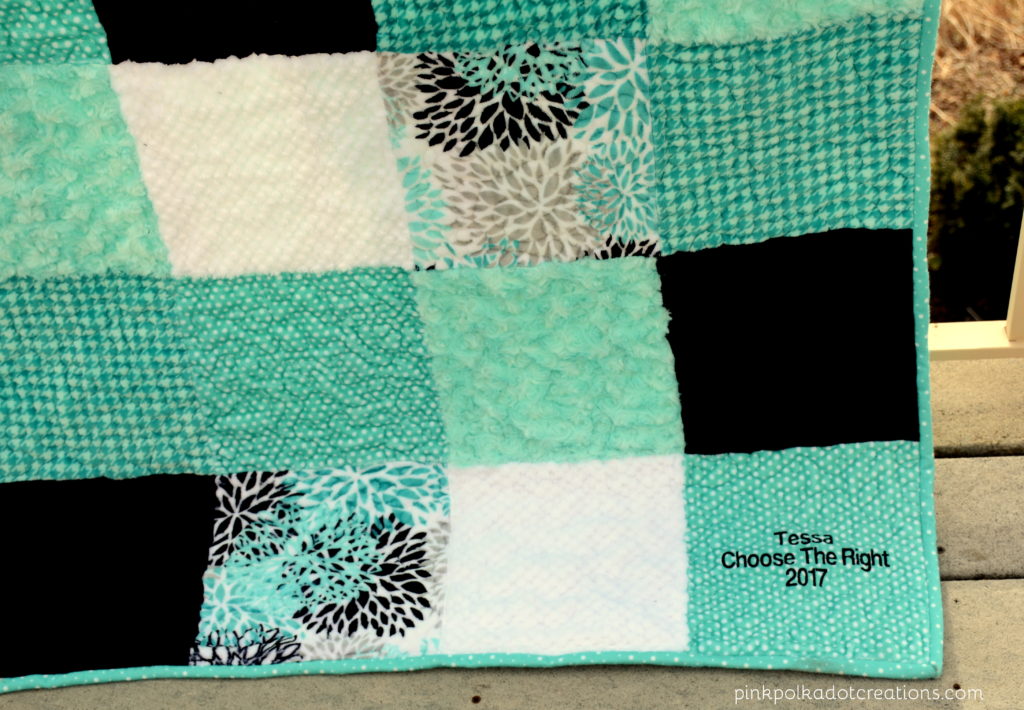 And look how cute they all go together!!
All of the front fabrics are minky.
The back is also minky fabric…with a thin warm and natural batting in between the layers.
It is quilted with an all over loopy pattern and a few hearts thrown in the mix.
Due to the thickness of the minky, she picked out a fun polka dot flannel for the binding.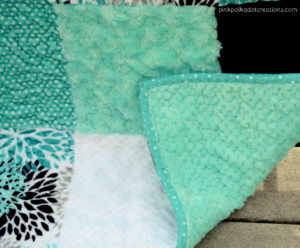 The back is a really soft, thick minky fabric that is textured with bumps. It is actually a double sided fabric that could be used all by itself as a throw.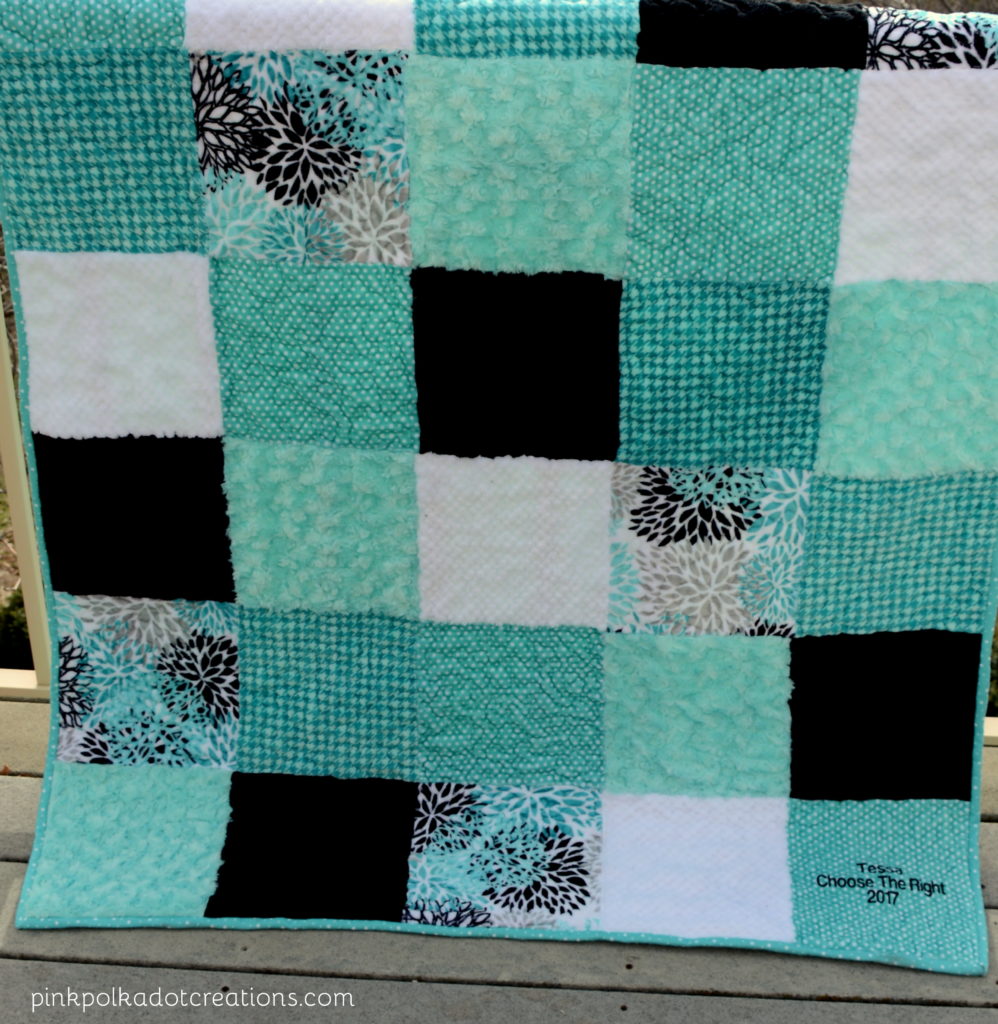 The squares are cut 9.5 x 9.5.
There are 5 rows across and 6 rows down. We picked out 6 different fabrics for the front, and the textured solid for the back.
I know a local lady that does all of the embroidery work for me. I love that little bit of personal touch!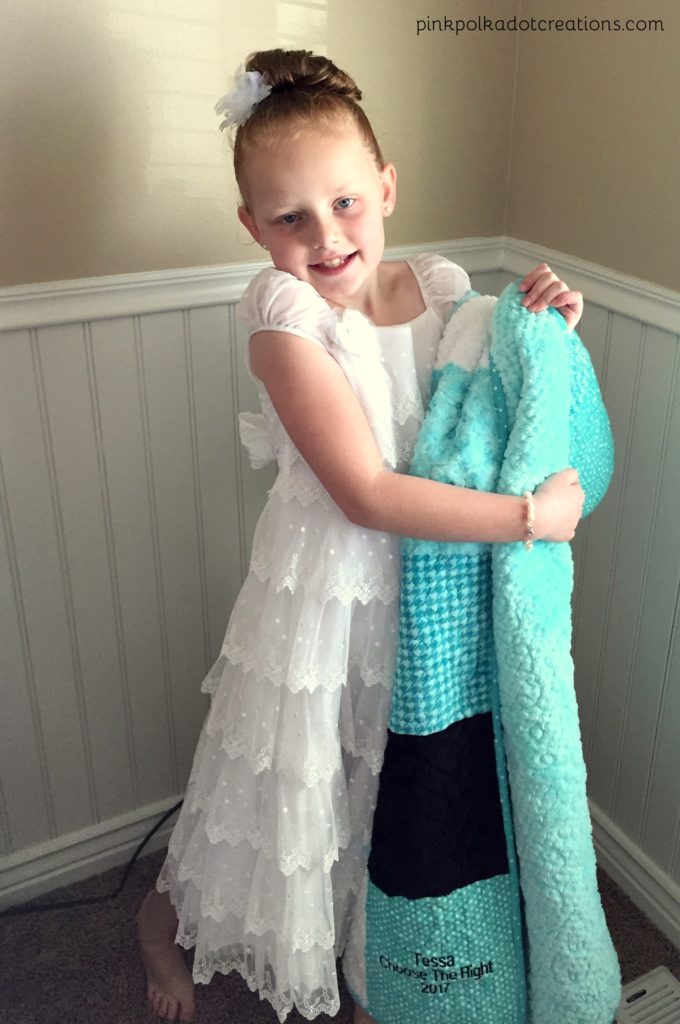 She loves the cuddly fabrics and it is a wonderful quilt to wrap up in to get warm and comforted!
So that is Baptism Quilt #7. I have a few more to go!
What do you do to make your kids baptism a special day?
Thanks for Visiting…Have a wonderful day!