I am really happy to show you the Bee Happy Quilt-Row 1!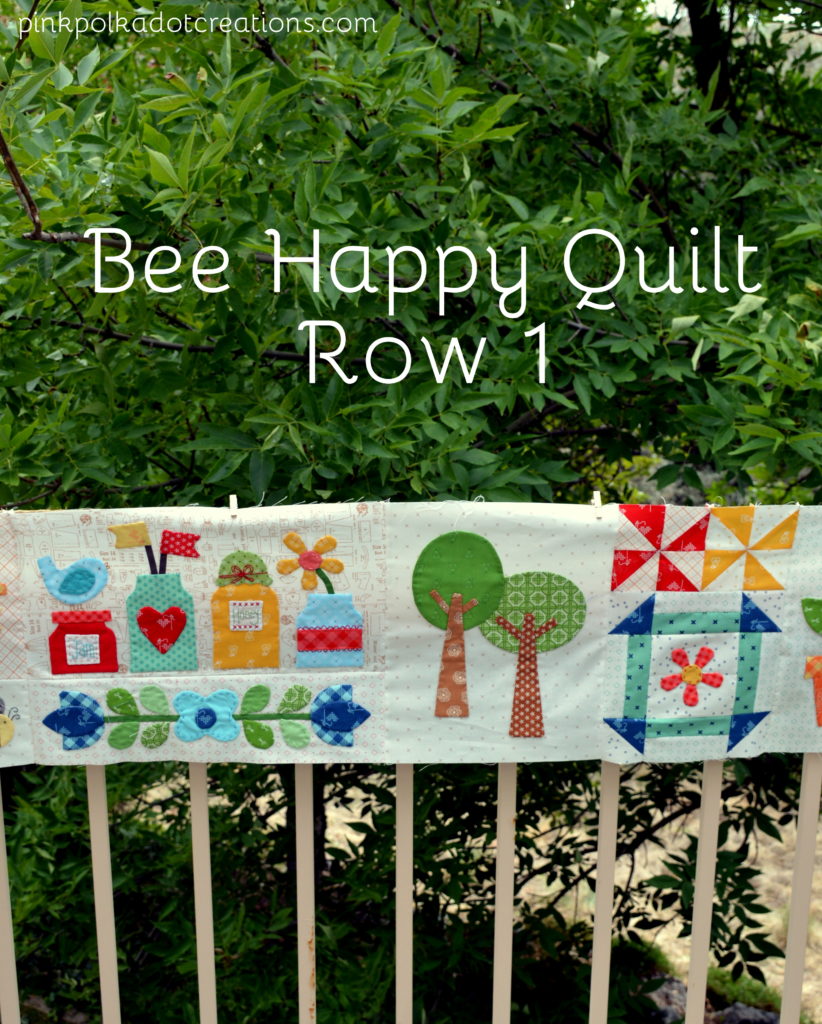 This is the newest Lori Holt sew along pattern.
Click here if you would like to download the pattern.
It is very labor intensive, but so far…I have been able to keep up.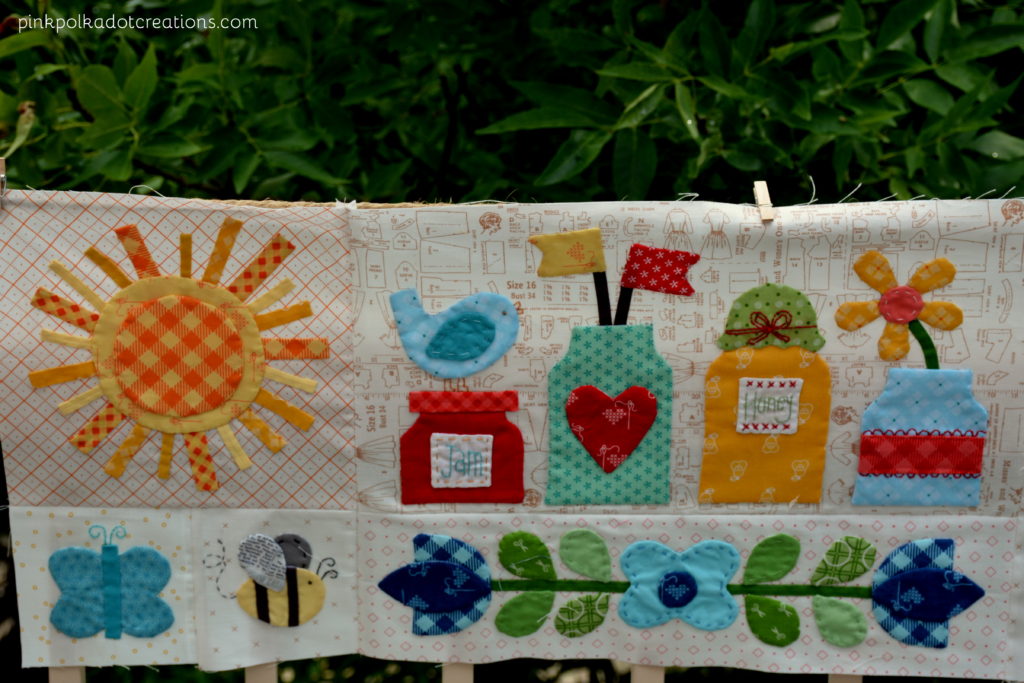 A close-up of some of the blocks.
Using a template, you make all the different shapes and then applique them onto the quilt blocks.
There is also quite a bit of embroidery on each block. But that is what makes it so cute…right?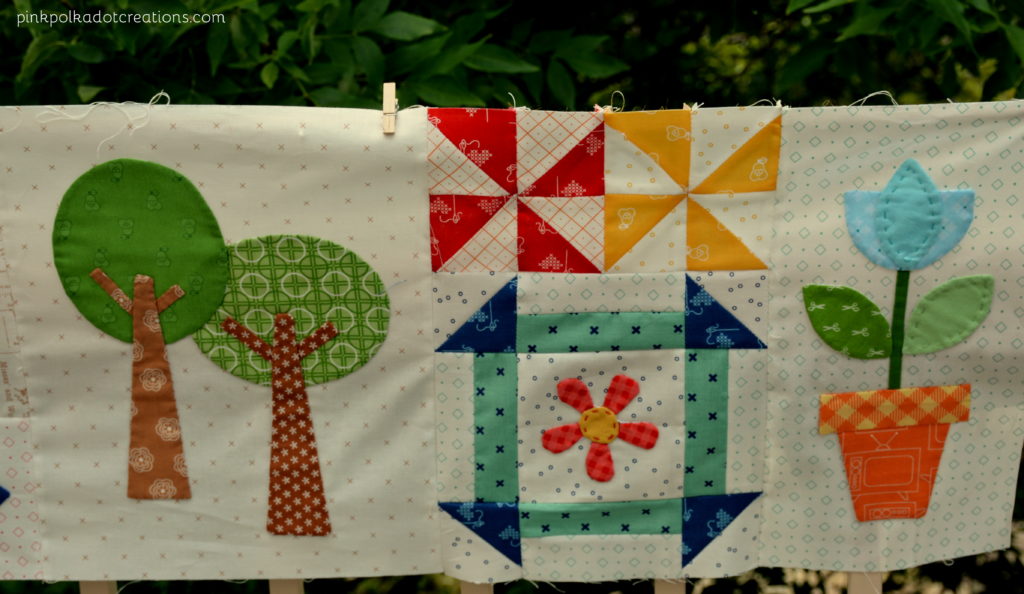 The other side of row one.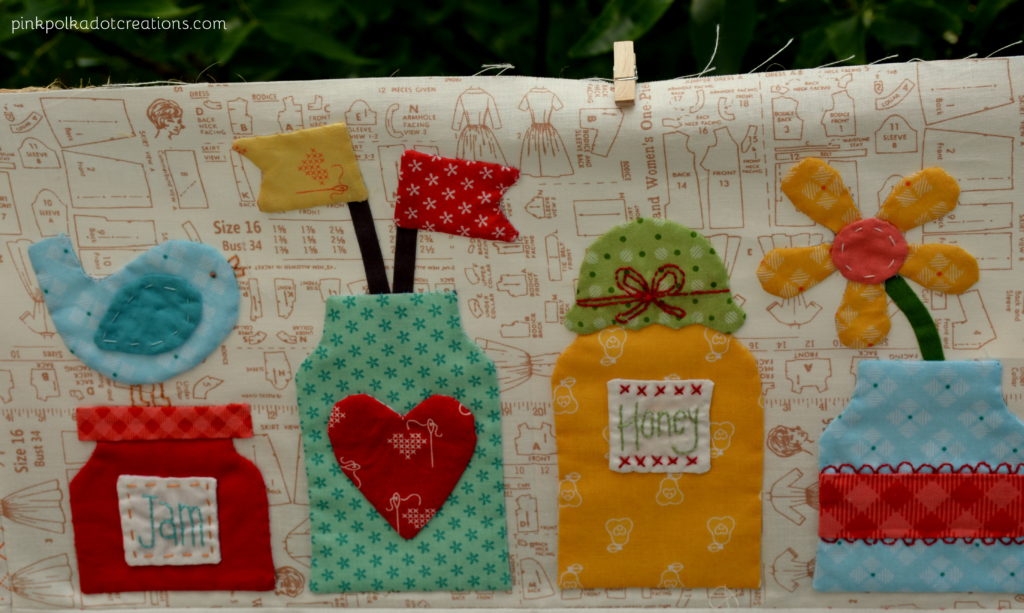 I love this cute row of mason jars!
It reminds me of canning season which I just completed by canning spaghetti sauce and bottled peaches. I also helped my dad with his peaches.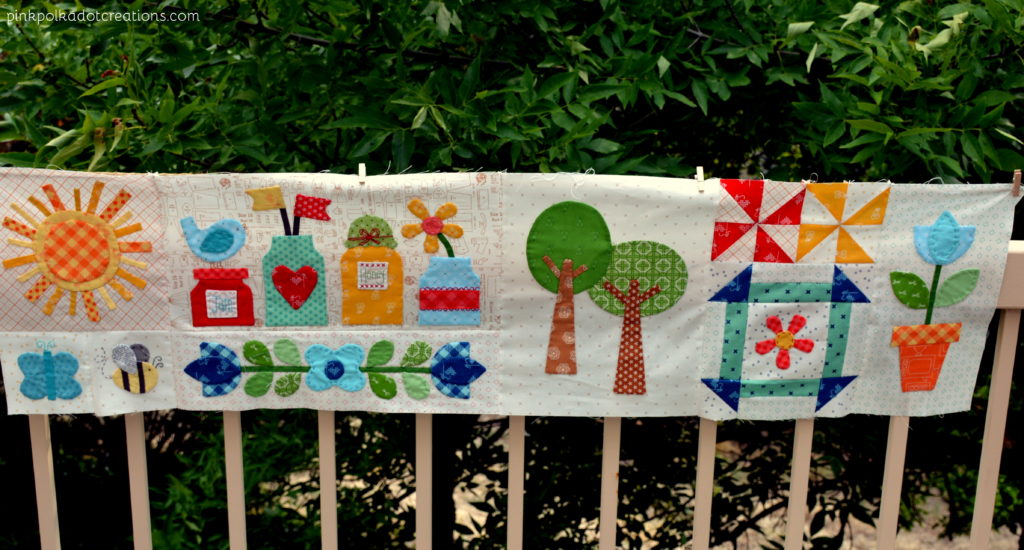 So, this is the Bee Happy Quilt-Row 1.
As Lori says…it can go in the "Fun and Done" pile!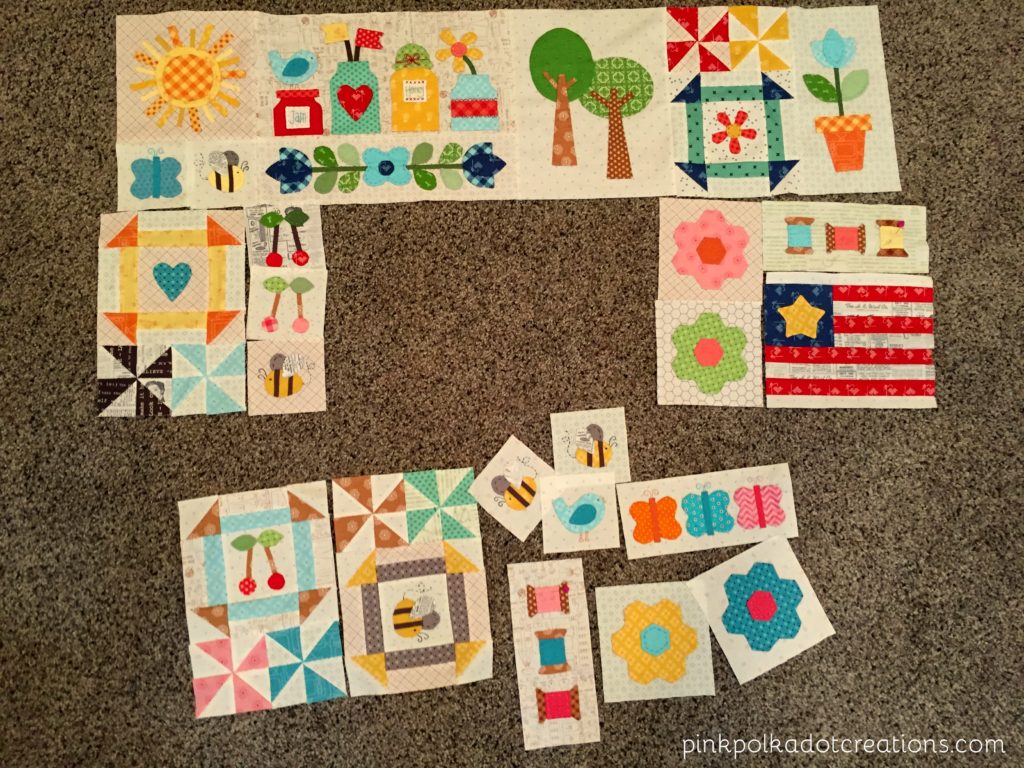 These are all the blocks that I have completed. Next week is the truck and trailer block which will complete row 2!
Next week is going to be a busy one, so I am not sure that I will be able to keep up with the schedule. But I am so happy that I have gotten this many blocks all done. I am off to a good start!
Are any of you working on a fun project?
Now that the weather is finally starting to cool down, I love having a project to work on!
Thanks for Visiting…Have a Happy Day!