Bee Happy Quilt- WIP, (work in progress).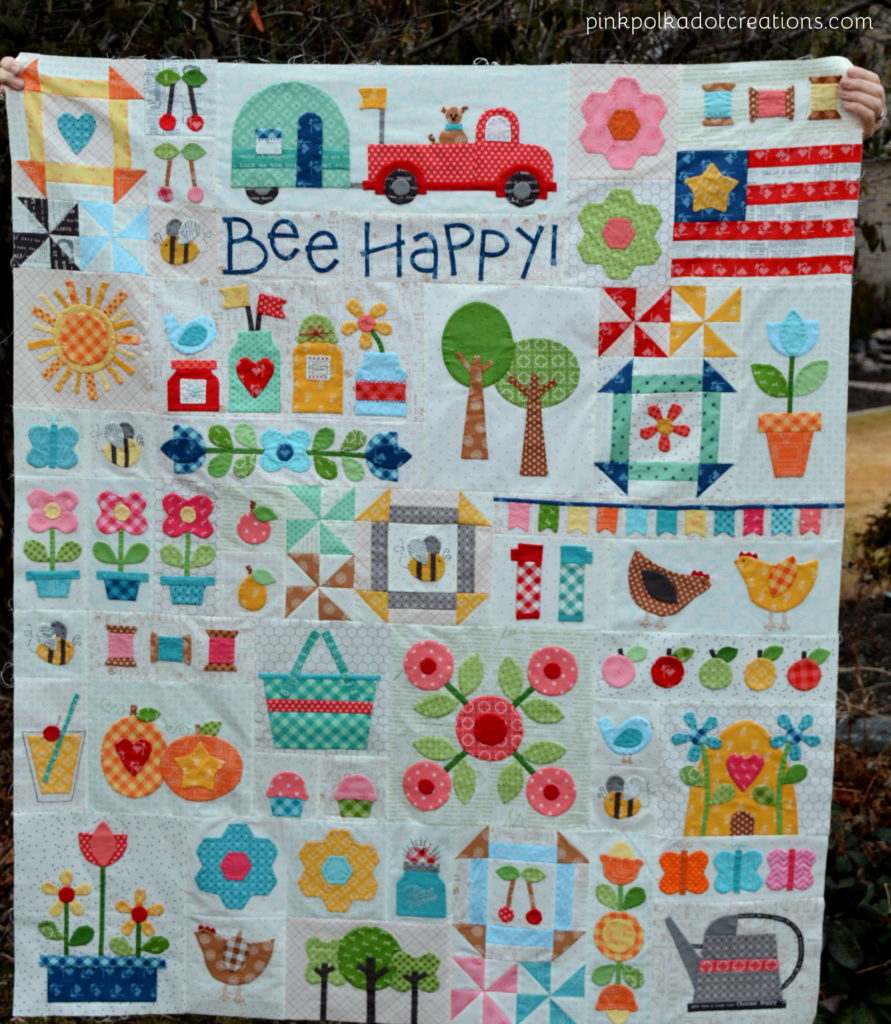 I started this quilt several months ago.
It is a Lori Holt sew along. And I was going along really well…until my husband had his medical incident in October! Then my sewing came to a complete halt for a little while!
After Christmas, was a good time to start sewing again!
All of these blocks are either pieced or applique. This is a very labor intensive quilt and so it was good to get going on it again!
Here are a few close-ups of this quilt: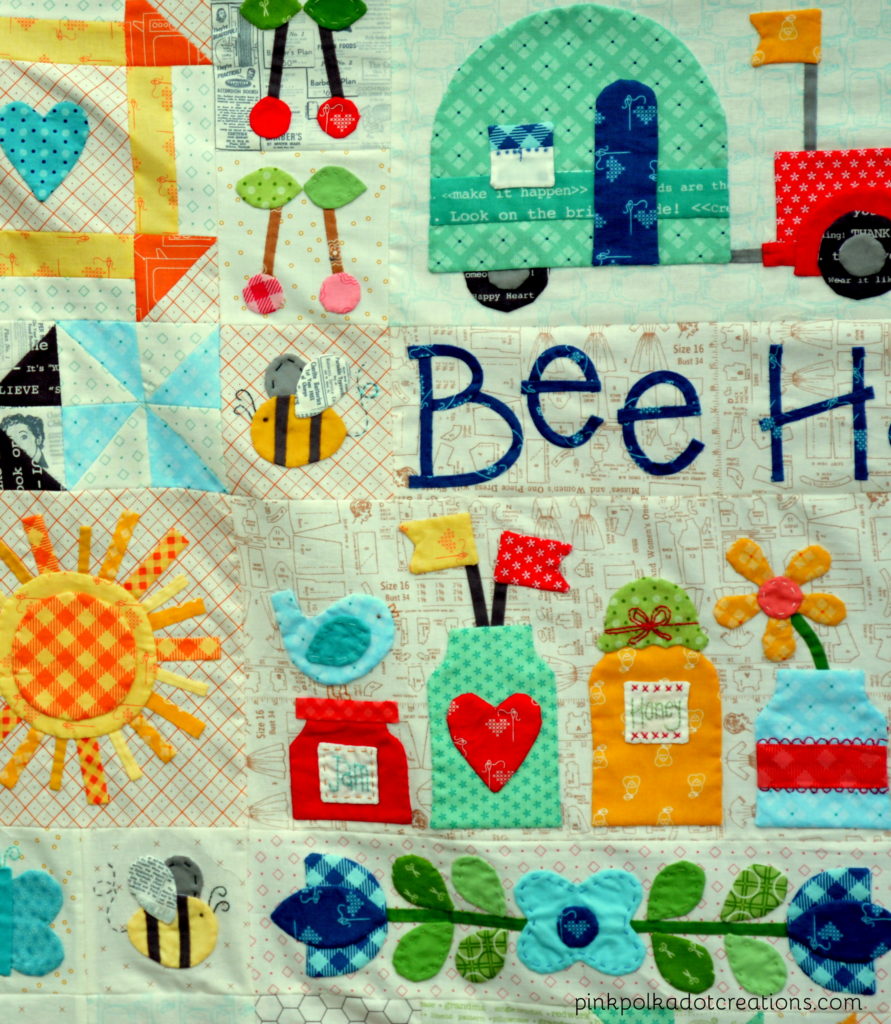 As you can see, there are pieced blocks, appliqued blocks and embroidery on some of the blocks!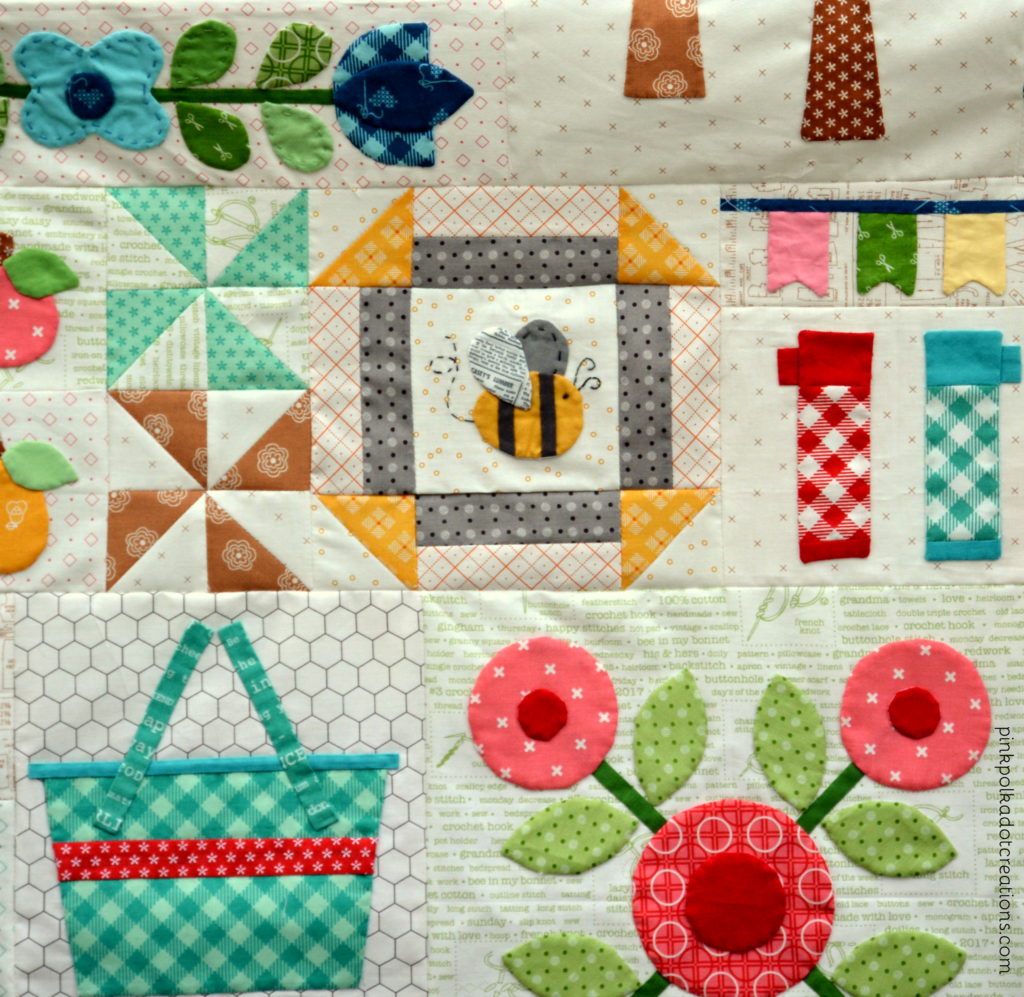 There are several blocks that still need buttons sewn on them, but they will be applied after all the quilting is done.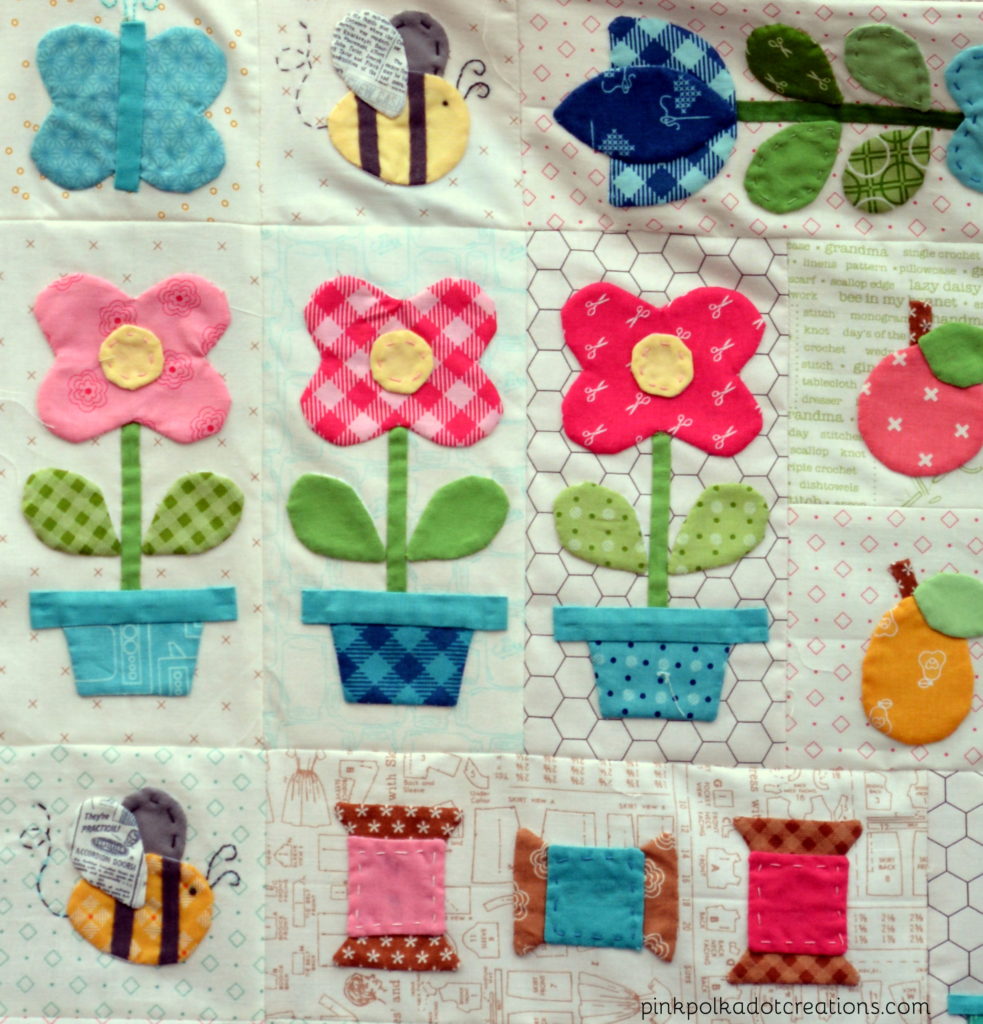 You gotta love all the designs and fun dimensions in Lori's fun, creative quilts!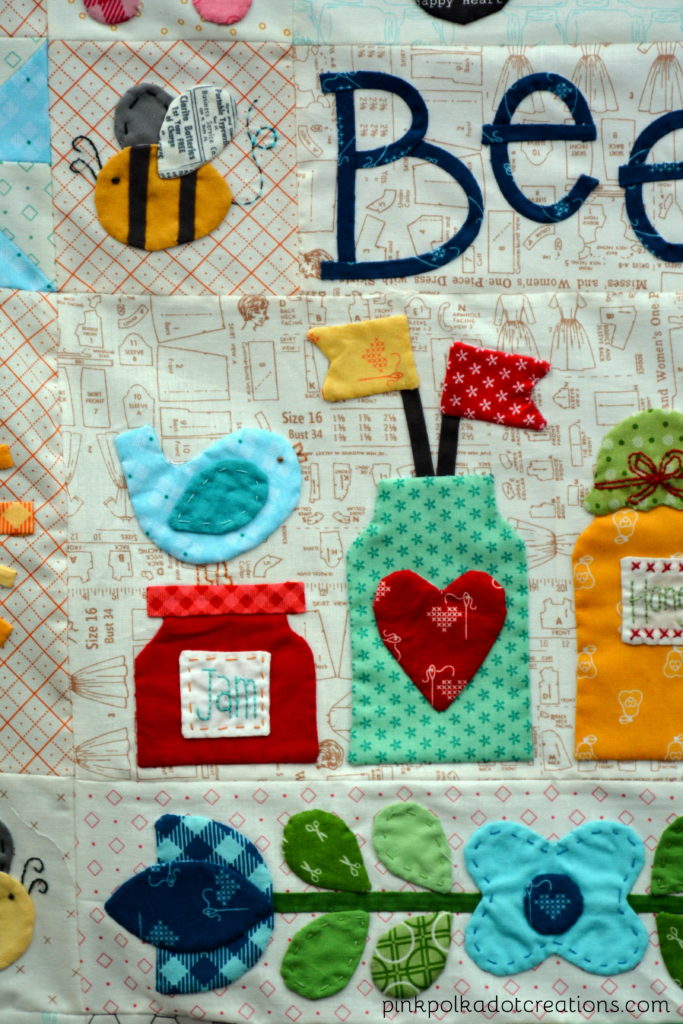 The vintage fabrics are part of what I love about this quilt!
As I said, this is my Bee Happy Quilt-WIP.
Because now ALL I have to do is put the borders on and quilt it.
And…that means sewing 99 appliqued hexagons onto one of the borders!
So I still have quite a bit to do to complete this quilt!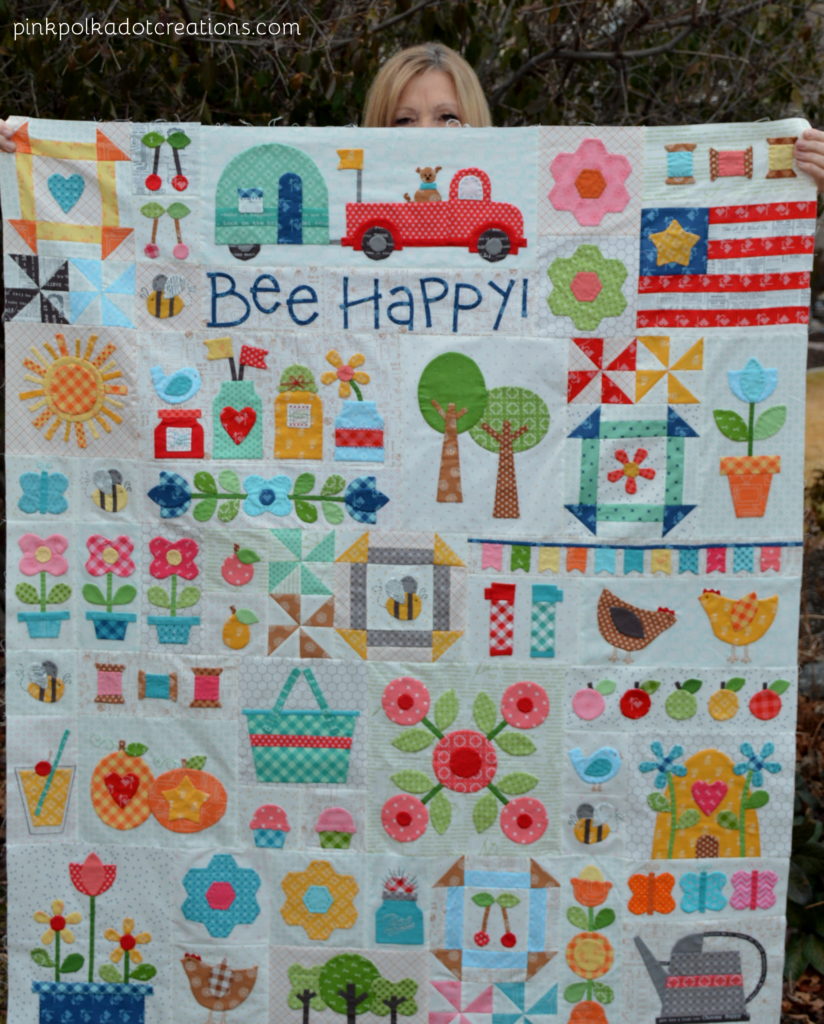 Peek-a-boo!
My husband took all of these pictures and I kept having to put my arms down to rest!
That trailer and truck with the little dog in the back is my favorite block and what suckered me into even doing this quilt!
What do you think…is that your favorite block too?
Love this quilt, even though it has taken me quite a bit of time to get to this point! I am driven to get it done…because I already have the fabric for another quilt that I want to make!!
So hopefully the borders will come together quickly! :)
Thanks for Visiting!
Bee Happy!