I have a couple of good friends that had birthdays recently, so I thought it would be fun to make them a set of Bloom Pillows!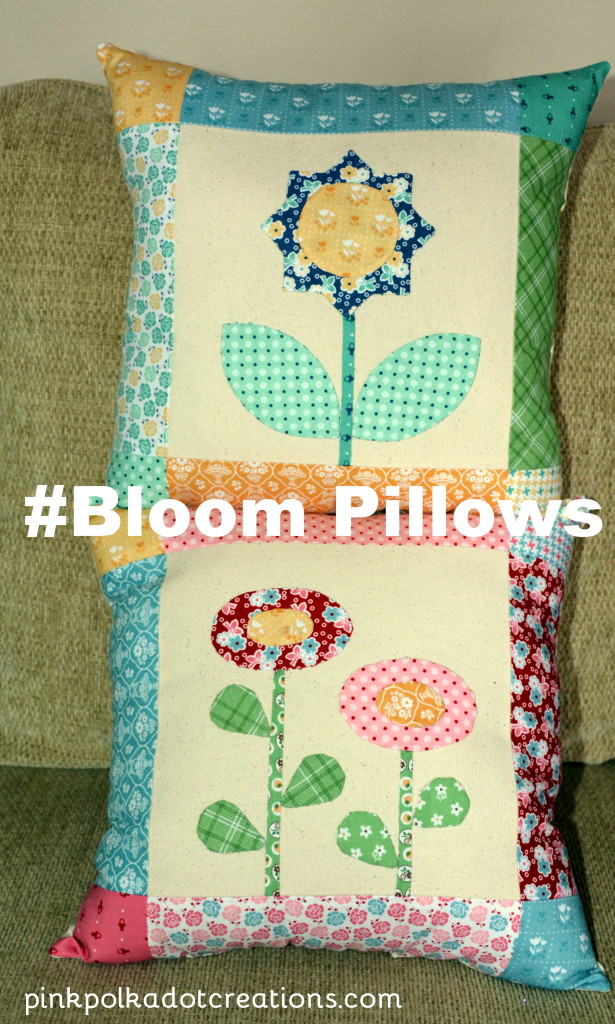 I have been making bloom quilt blocks and I am loving the fun applique flowers, so I decided that it would be cute to make some into pillows for Spring!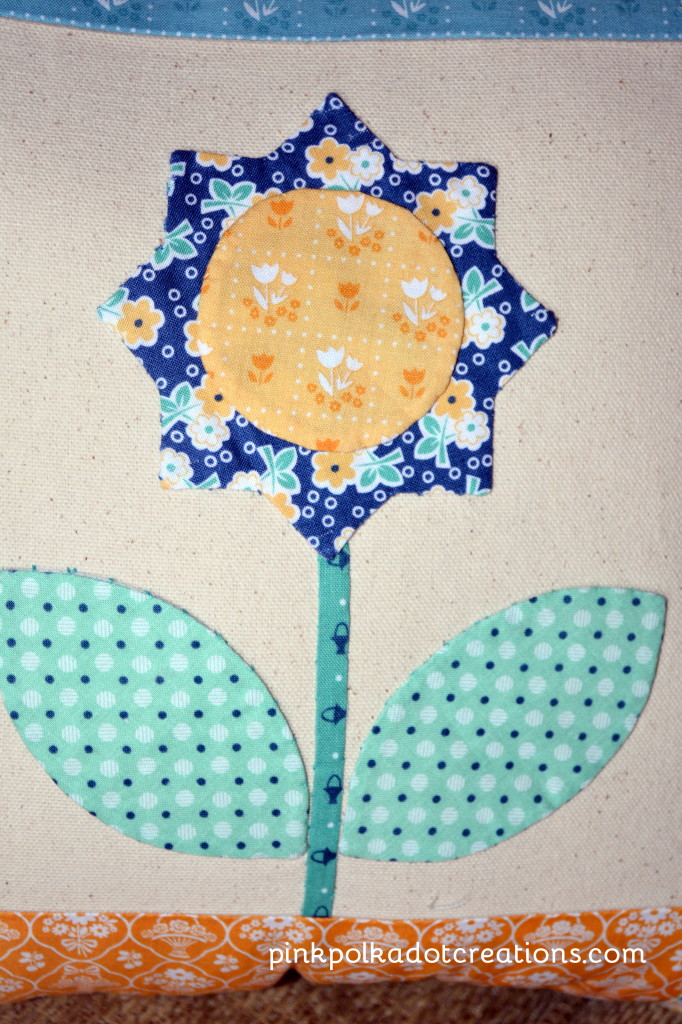 I especially love this flower for some reason…it is a big bright blue sunflower! For some reason it just sings to my heart! :) The colors in this block also make me happy, the aqua and yellow are just such happy colors!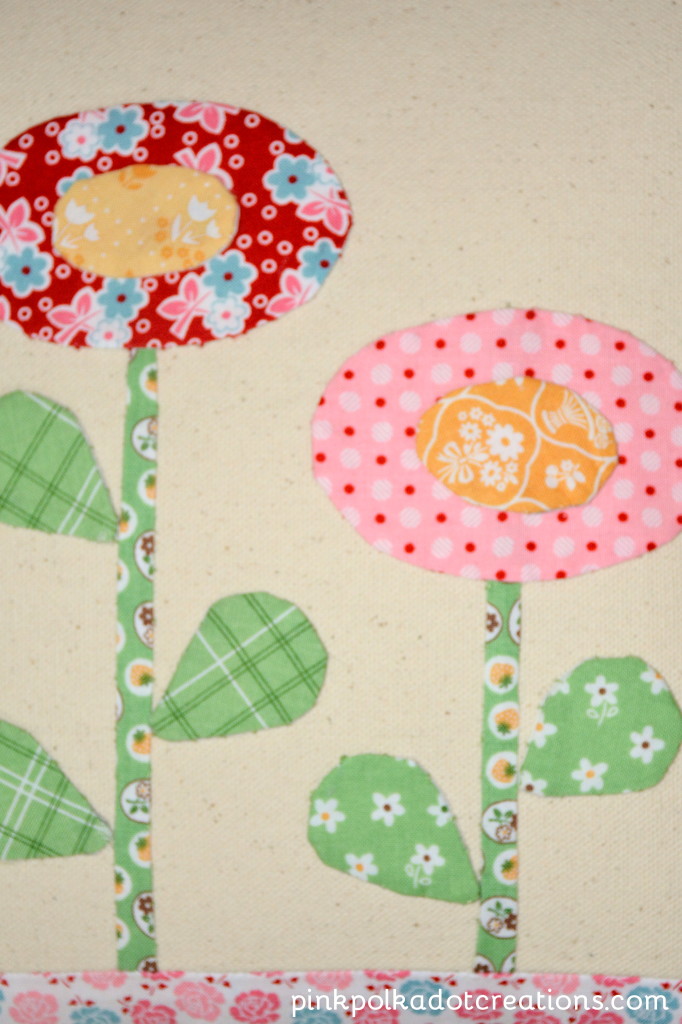 And what is there not to love about these fun flowers? Of course my favorite is the "Pink Polka Dot" fabric! To make the shapes you trace around a plastic template with your fabric and a very thin interfacing. Then you sew the shape and turn it right side out. All you have to do then is to stitch the shape where you want it to be. I hand applique my pieces, but you could also machine applique them.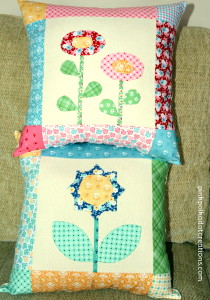 They are just so bright and cheery…just what we need to welcome in the warmer weather! I made the center fabric a heavier duck fabric in case they want to put them outside on their patios.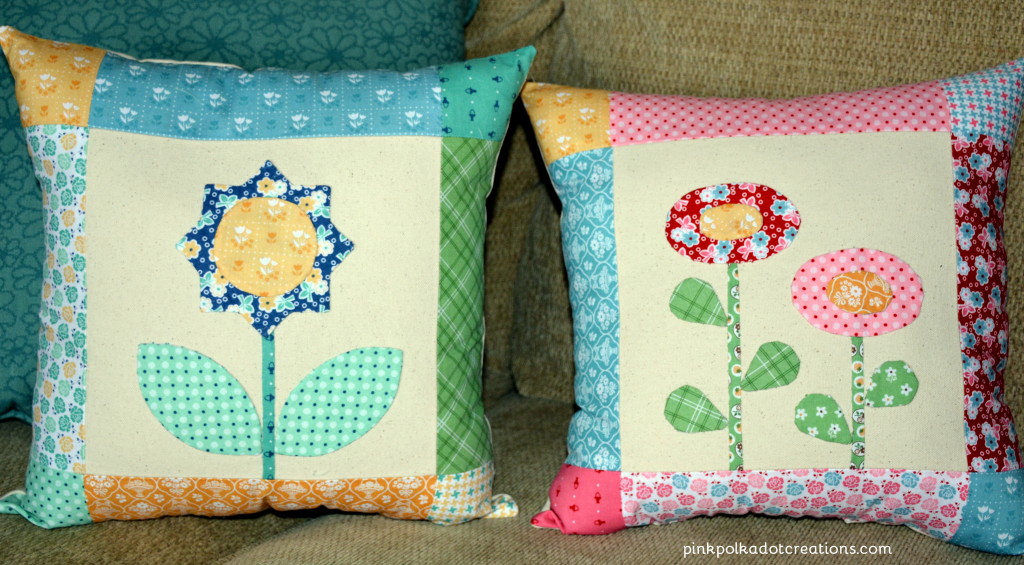 When my daughter saw these Bloom pillows, she wanted a set too! She said that they would look darling out on her front porch. I think that I will need to make a few more sets! If you make pillows for the outdoors, you need to spray them with a water repellent to help protect them from the weather.
I am having fun making these Bloom pillows-quilt blocks. They are from Lori Holt #bloom quilt sew along. The fabric is called Calico Days and I love the fun colors and vintage prints!
Are you ready for the spring weather? I cannot wait…I love to be outdoors having fun and even working in the yard…if it does not mean weeding! :) I am ready for the sun to shine and to start planting pots of flowers and herbs…in a month or two.
Thanks for Visiting…Happy Monday!