When we were planning my dad's 90th birthday party, he said that his favorite color was blue, so we used blue and yellow to decorate with. I decided at the last minute to make a Blue Turning Twenty Quilt for him! I did this quilt with blue and cream and I was able to find all of the fabric at a local quilt shop called "Broadbents".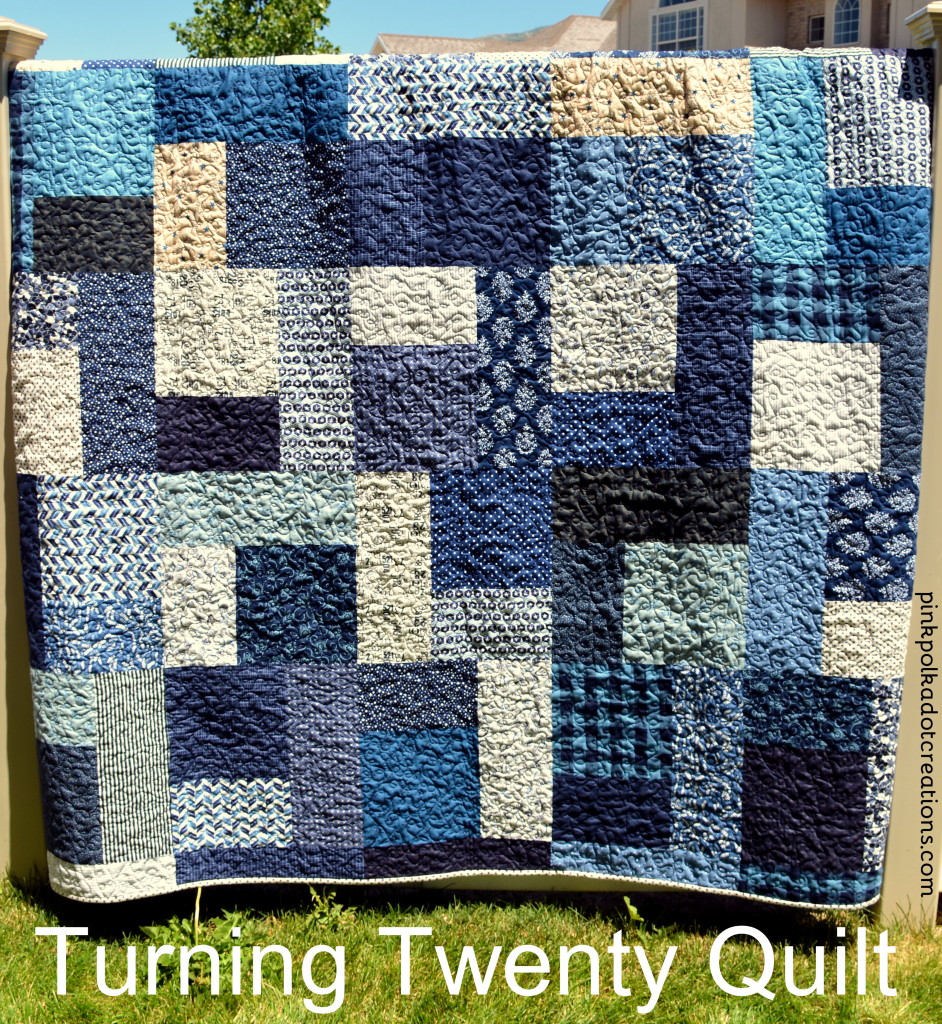 I love all the different blues that I was able to find. This is actually a turning 25 quilt because I wanted it to be more like a bedspread. That means that it has 25 fat quarters in this quilt. Every fat quarter was a different fabric, so it is just a fun quilt with lots and lots of designs in the fabric! This pattern has been around for a long time. You can Google it to find a pattern, there are several of them out there!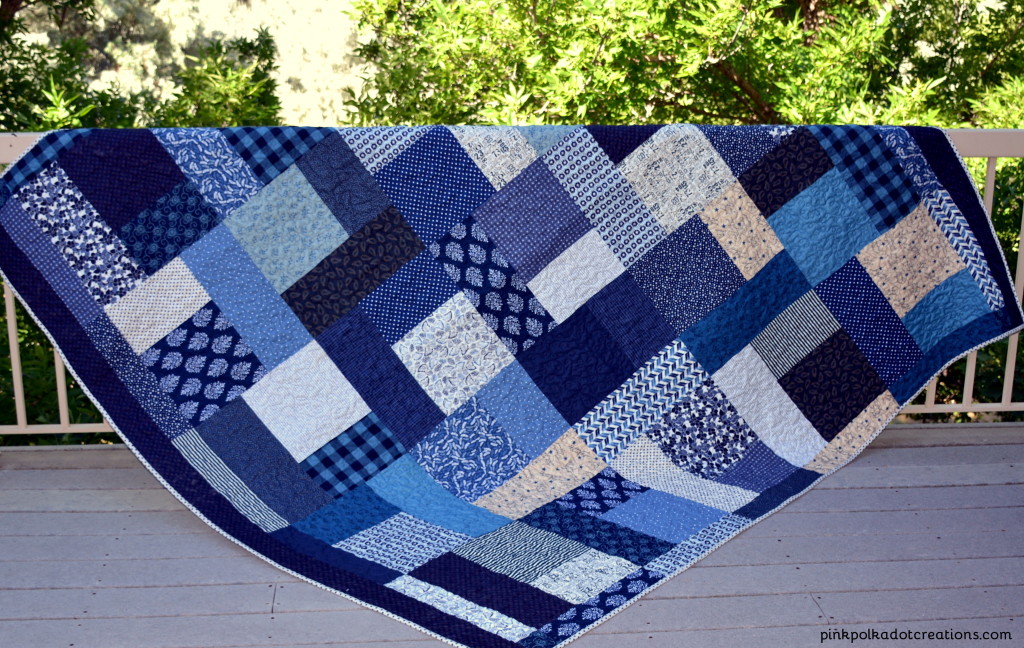 I added a border to the top and the bottom so that the quilt would not be square. I also added a panel in the back of the quilt but I forgot to take a picture of that, but it looks cute and breaks up the back so it is not all one fabric.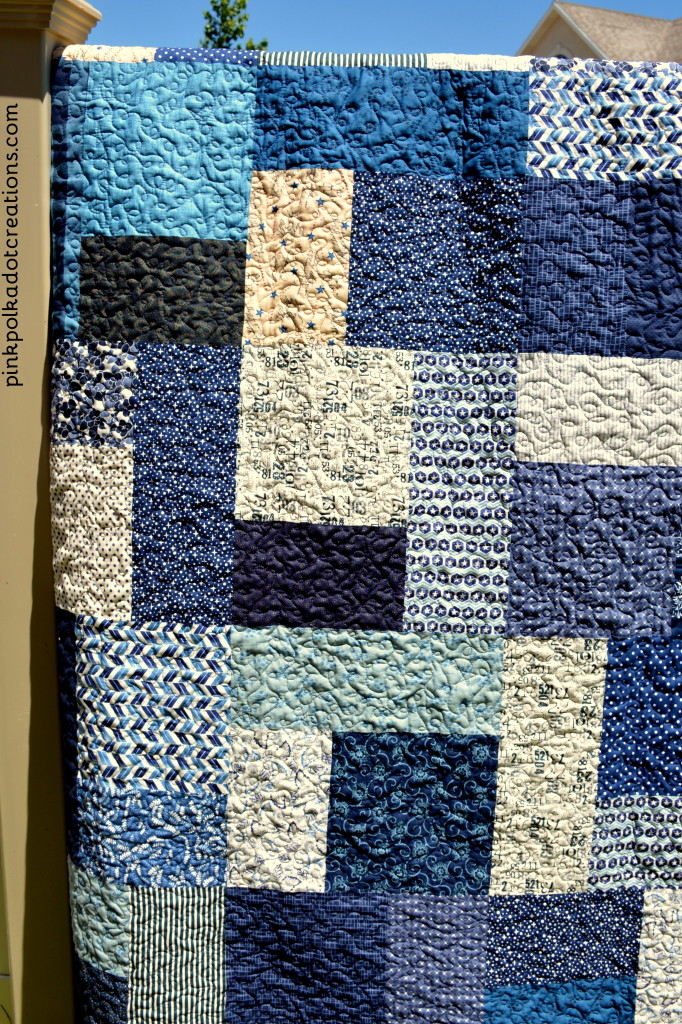 Here is a close-up of some of the fabrics. I really do love these colors. I made me a turning twenty quilt a few years ago and I used blue and brown, but I am loving this Blue Turning Twenty Quilt a whole lot more! I quilted this quilt with an all-over loop pattern with a few stars thrown in randomly.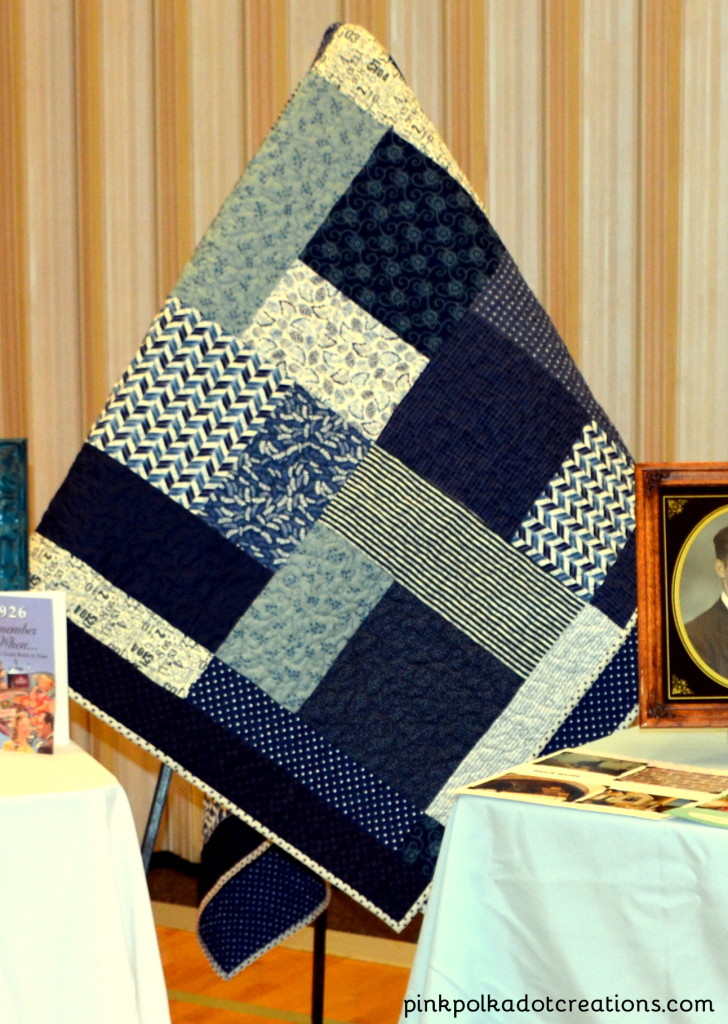 Here it is hanging at my dad's birthday party. I hope that he will enjoy this quilt and know that it was made with love!
I have several more quilts that I am working on and I am hoping to get some of them finished this summer! Wish me luck!
Do you do any sewing in the summer time? Some people take the summer off from sewing, but I seem to love it all year long! I am a little crazy!
Thanks for Visiting. Have a great day!