I have another quilt post today! :)
Here is the quilt that my daughter made for her daughter. She sewed this quilt top several months ago and we just needed to add the outside borders to make it a little bigger, then I quilted it for her and sewed on the binding, because she said the binding would take her another month to do! She exaggerates!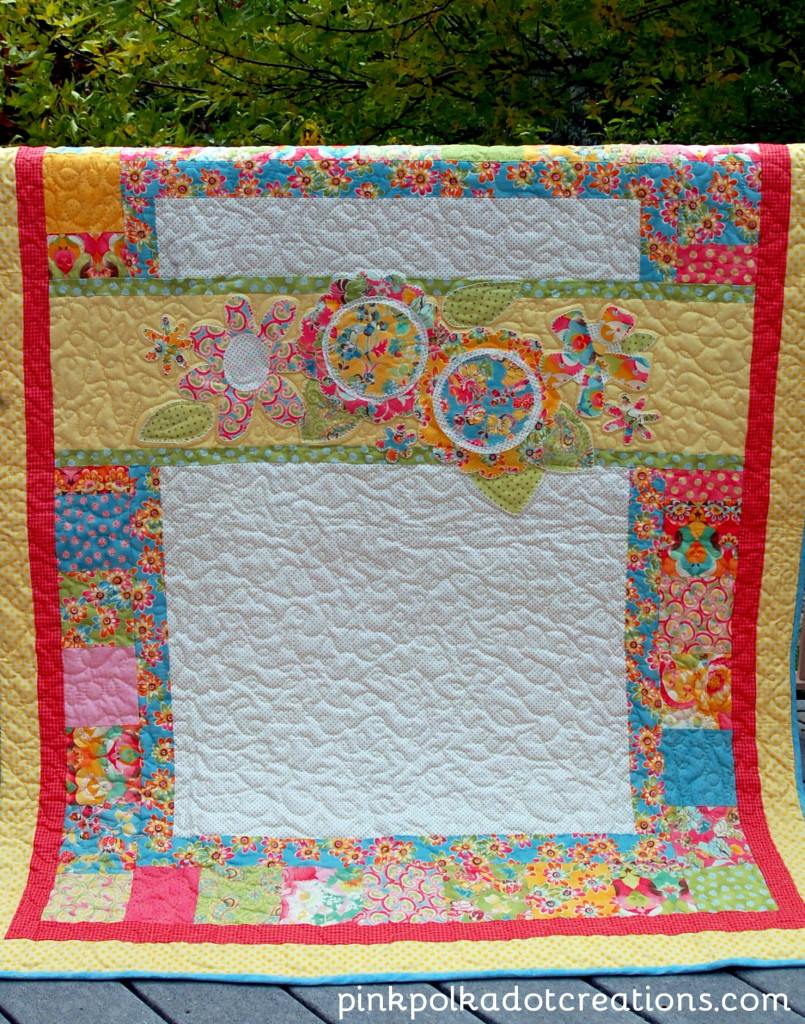 This is a fun quilt to make with all of the applique and the piecing. The pieced border is all made from a charm pack, so it is all pre-cut and you just have to arrange the different fabrics in the order that you want them! This is the 3rd quilt that we have made with this pattern! My daughter and I each made this same one and then I made baby Alivia this one.
The pattern for this quilt is called Baby Mine by Thimble Blossoms. I love it because it also includes a fun pattern for a boy quilt.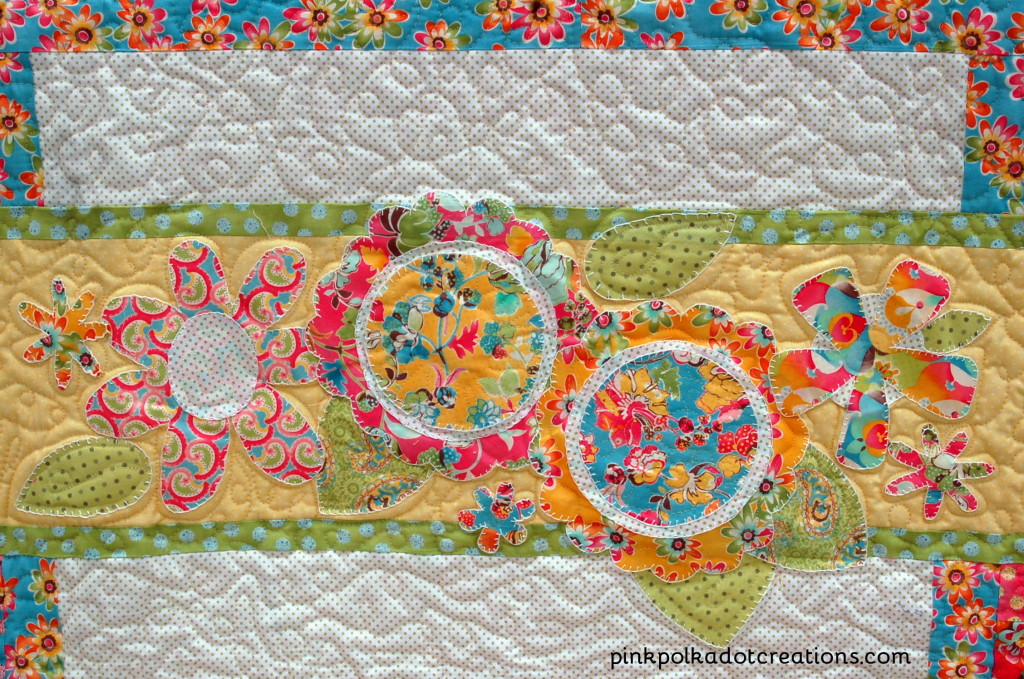 I absolutely love this center panel with the big flowers and leaves!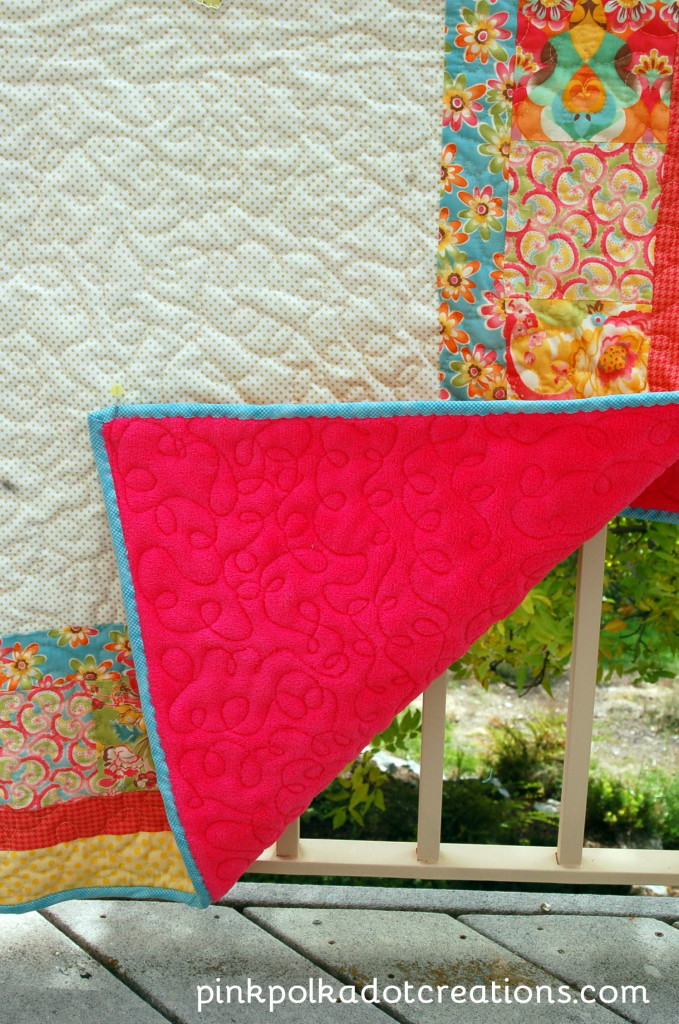 Of course we had to put minky on the back!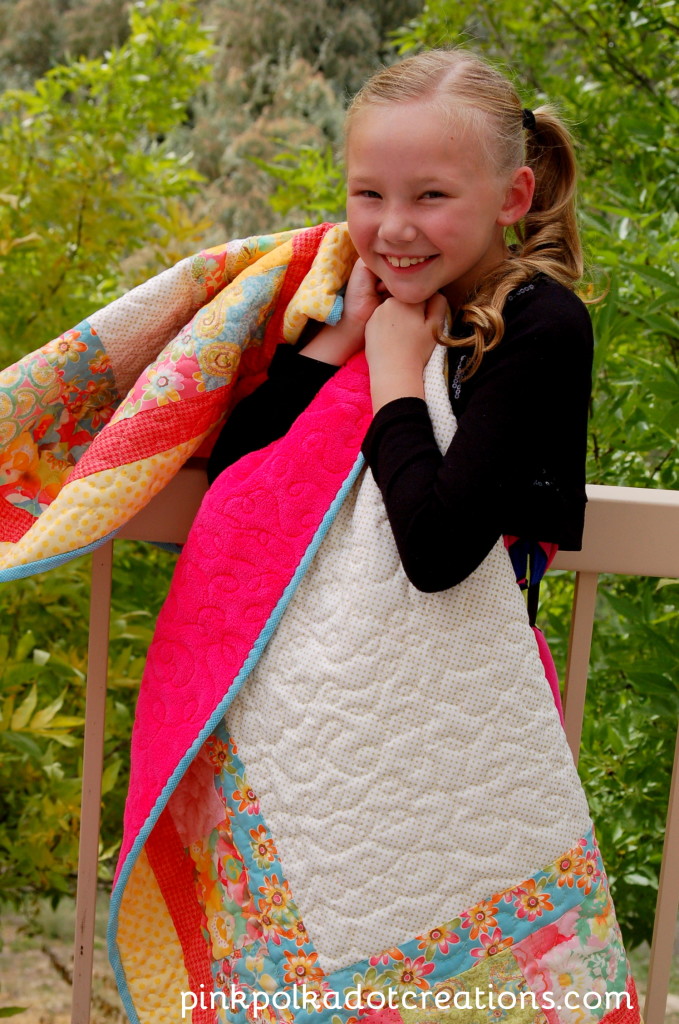 She was sooo excited to finally have this quilt finished and couldn't wait for me to take the pictures, so that she could take the quilt home!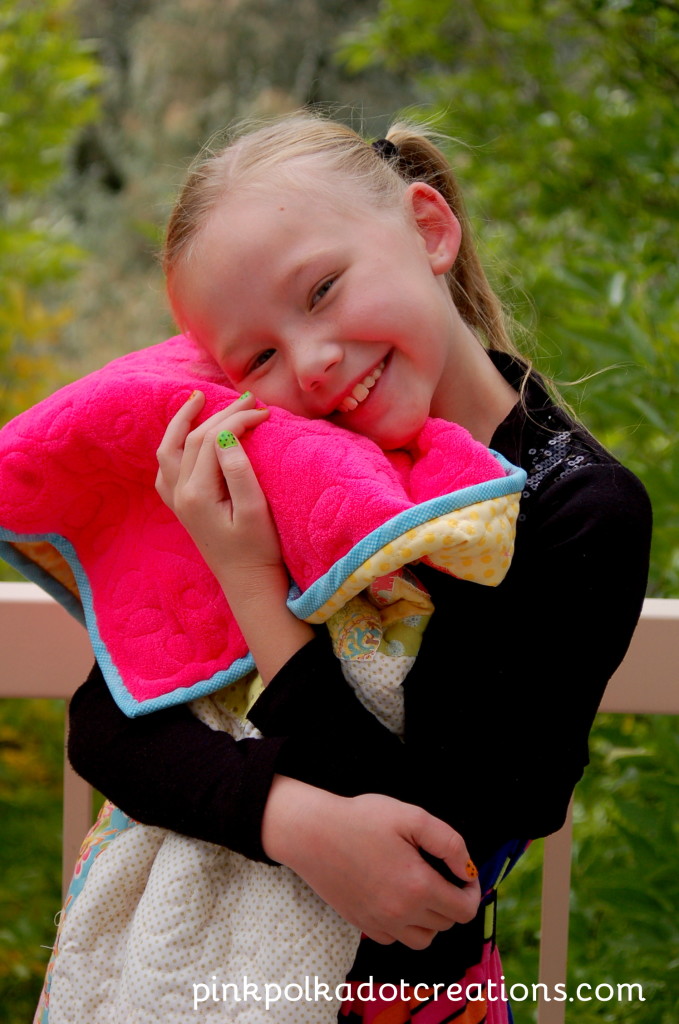 Is there anything better than snuggling up to a minky quilt? I don't think so!
I started quilting my Halloween table quilt and hope to have it all completed this weekend. I still have two more quilts that I am working on and then I think that I will be done until Christmas (unless I decide to make some for Christmas gifts!)
Have a great weekend everyone! Love Ya!
Keep in touch…Like on Facebook and Pinterest!