Today for my Friday's Favorite Find…I wanted to show you these Wonder Clips! Have any of you that sew, heard of these! They are WONDERFUL!
When we went on our girl's quilt retreat this last summer, one of my friend's was using these clips on a binding that she was working on and I thought oh, those are kind of nifty…but I really do not pin when I am doing a binding so I thought that I probably would not use them. But my friend ranted and raved about them and so I used a coupon at JoAnn's and bought me a box of them! And let me tell you…my life will never be the same! :) I did not like using pins on my bindings because I would always get the thread caught in them when I was doing my hand sewing. Well that does not happen with these clips! I love how I can clip down one side and get the corner good and start down the next side!
I got this box of 50 and I love that it has a plastic flip top box to keep the clips in. There are plenty of these to go all the way around a quilt! You can use them in place of pins for all of your sewing, even on your machine!
Here is a close up of how they work. You can see my needle and thread as I am doing my hand sewing. I used to get pricked with pins all the time…that is why I stopped pinning my bindings. (I am kind of a klutz that way)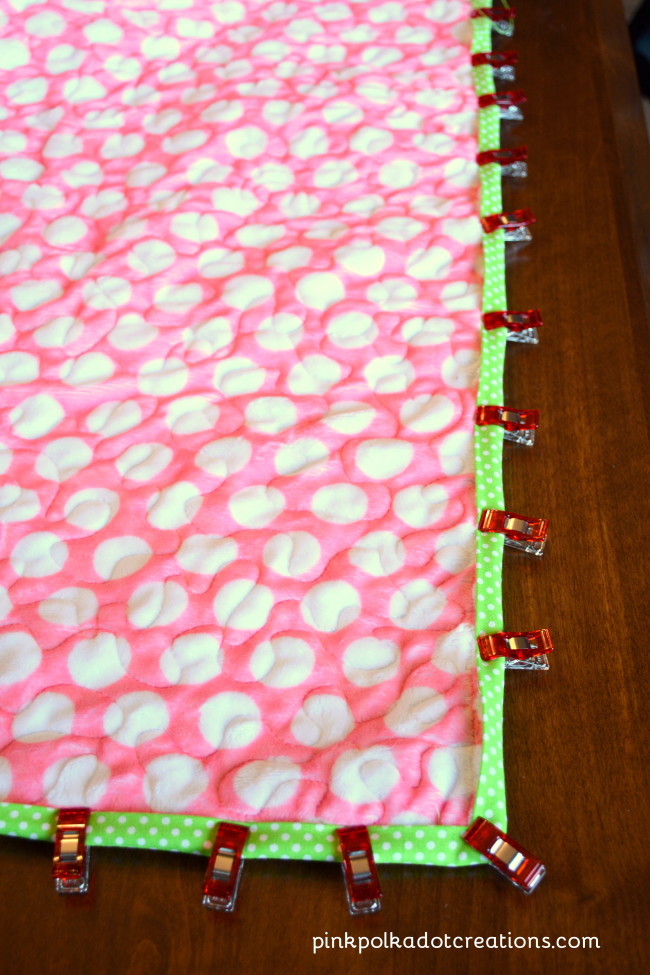 This was the first quilt that I tried these on and I was sold on them from the get go! This was my granddaughter's baptism quilt.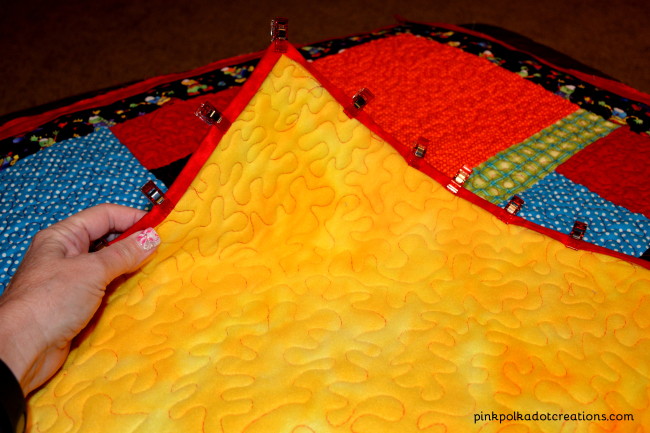 But I just finished two of these small quilts last week and I used the clips again. They work so fast and easy and there are no pin pricks! This is a quilt that I am doing for Christmas, that I will tell you about when I get them all completed. We are donating some quilts to the hospital again this year for Christmas and I think that these might be the cutest ones yet! :)
Have any of you used my Friday's Favorite Find-Wonder Clips? I would love to hear what you think about them. I have used them in several projects that are not even related to sewing or quilting. They are great for holding paper and patterns! What have you used them for?
Thanks for Visiting…Have a wonderful Weekend!