I told you that my granddaughter was getting baptized last week into The Church of Jesus Christ of Latter Day Saints…and so following along with tradition…here is the Minky Baptism Quilt that I made for her.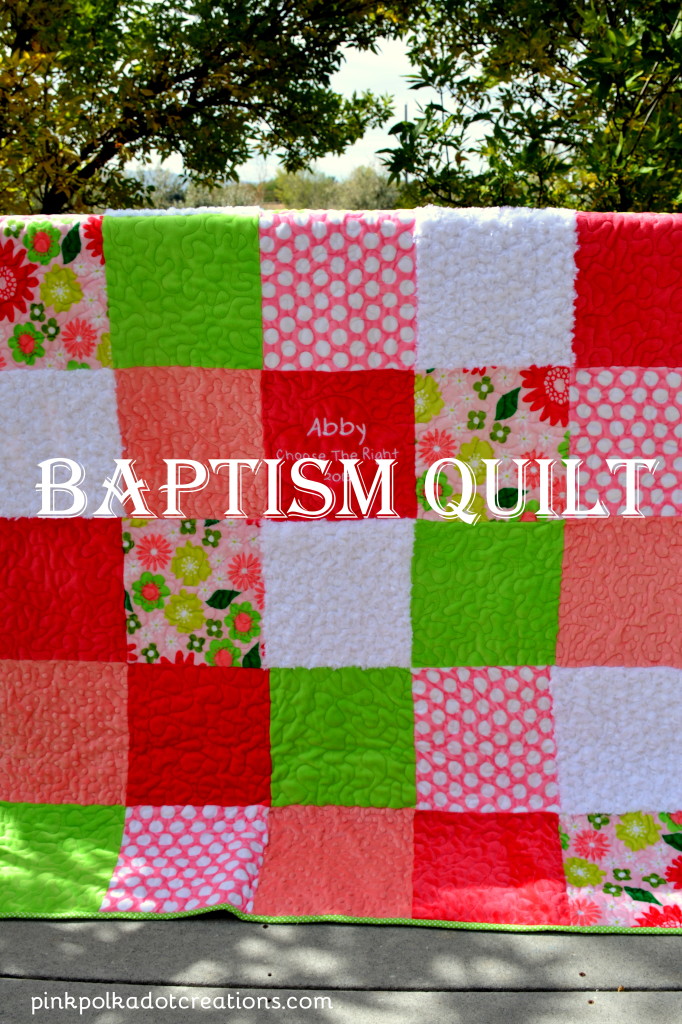 She picked out all the fabric a few weeks ago on a little grandma date that we went on. I love her choice of colors!!! Pink polka dot…Hello! We started with the pink and green floral fabric and added the colors that went with that!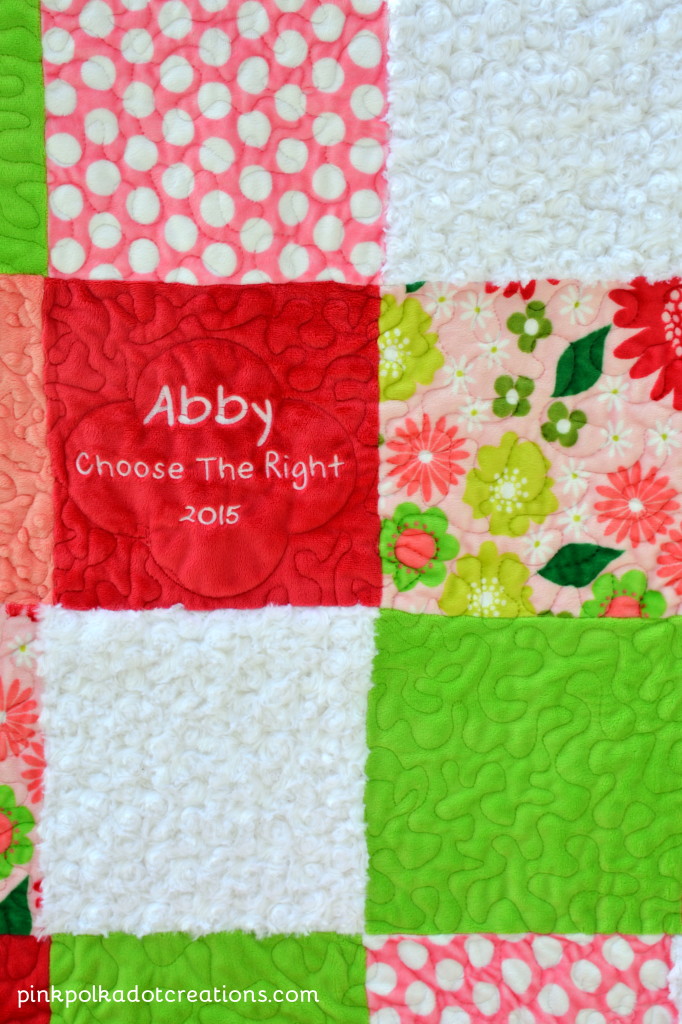 I have a dear sweet lady that does my embroidery work for me, so it makes each of the quilts very personalized. All I do is cut squares out of minky fabric and piece them together. My husband usually has to help me lay it out so I don't get two blocks of the same fabric together! (It is harder than it looks!) I do five blocks across by 6 rows down. I sewed them all together. I put a very thin batting in the middle and then I did a stipple all-over pattern for the quilting. I outlined the embroidery work and just stippled the rest of the quilt.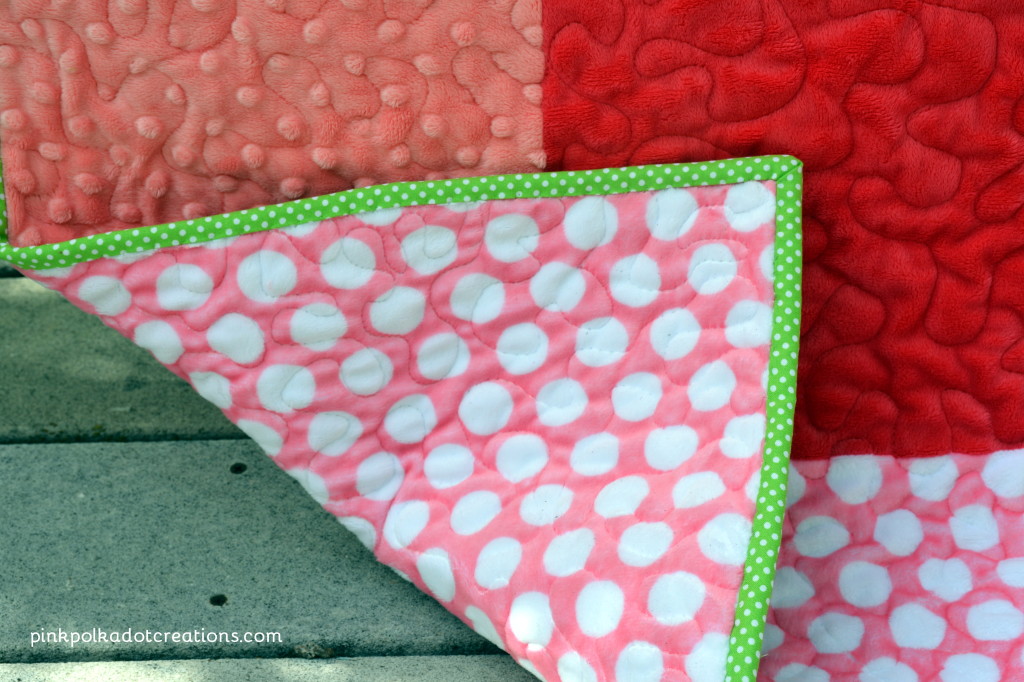 All of the baptism quilts that I have made have been soft, cuddly, minky fabric on the front and the back! The kids love them! I used a green polka dot cotton for the binding and it is much easier to bind with a cotton fabric than with another minky, so I choose to go the easy route…that's just the way I am! :)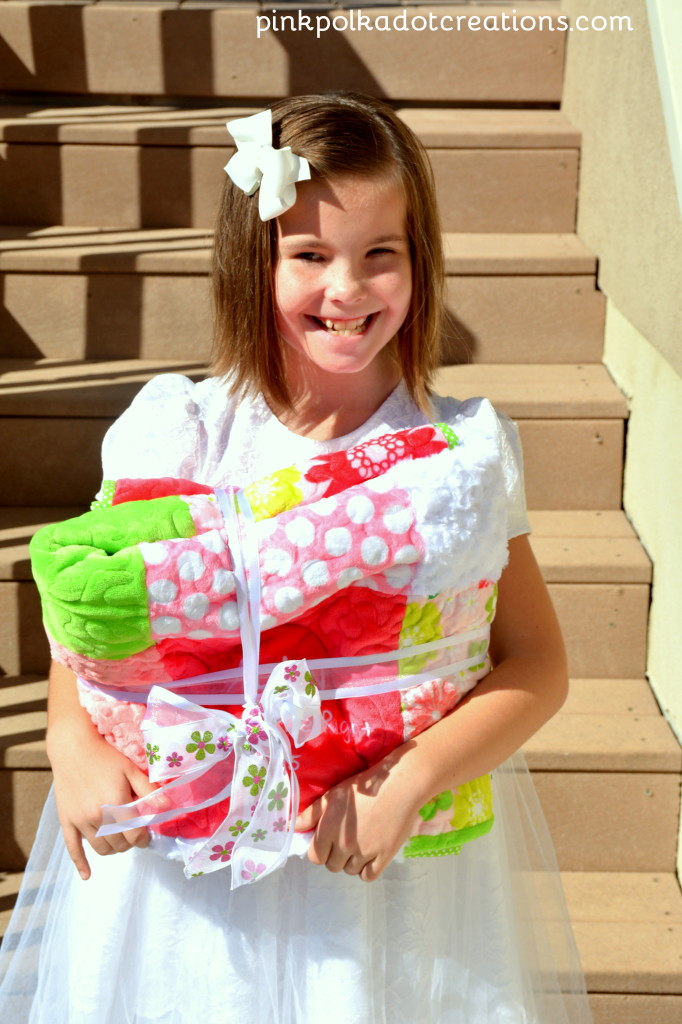 She was very excited to get her Minky Baptism Quilt! Even though she had picked out the fabric, she did not know what it would look like when it was all finished!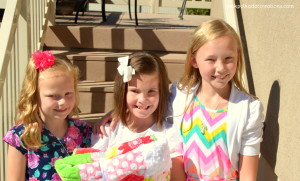 Here she is with a couple of her other "girl" cousins! These three get along pretty good and they have to stick together because two of the three do not have any sisters, so the girls have to band together!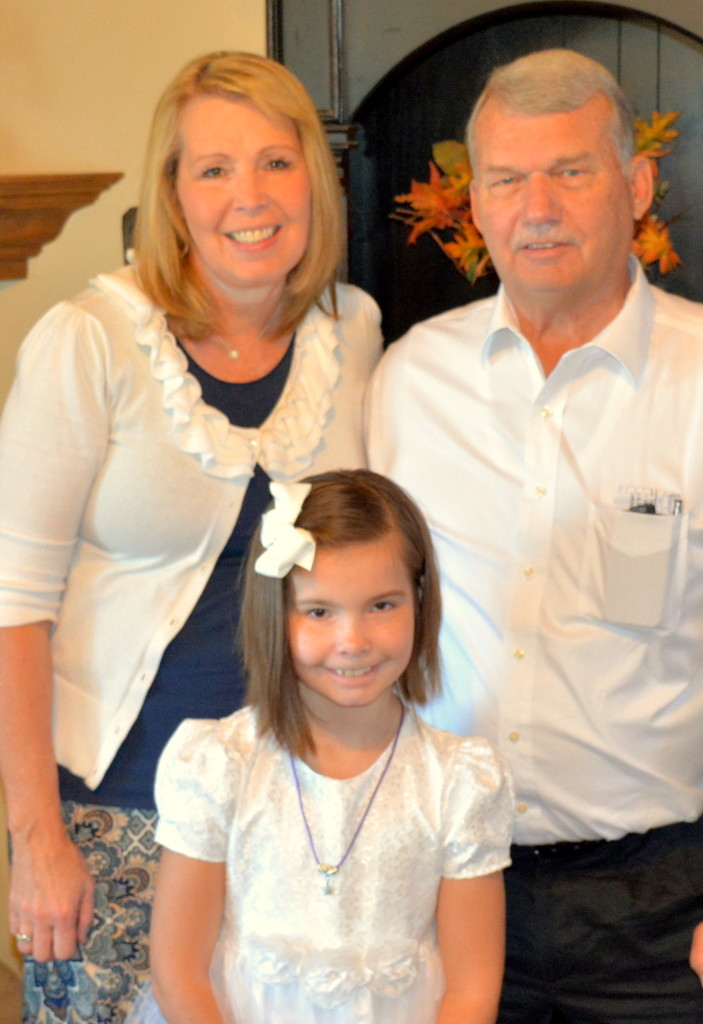 My husband and I are so proud of this little girl. She is kind and sweet and she looks like a little angel in her white dress!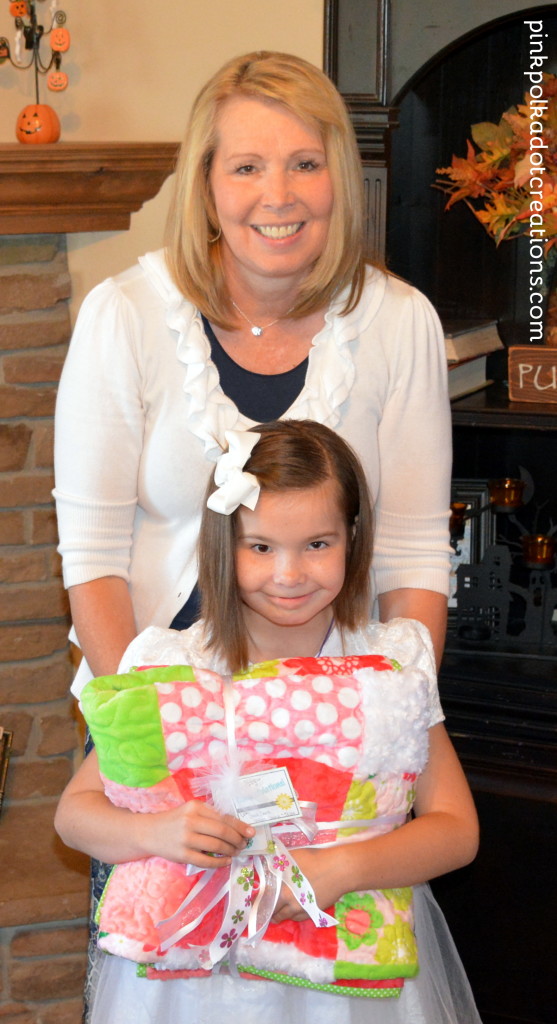 This sweet little girl is my mini me or so I have been told many times and I will take it anytime anyone wants to tell me that! I love having a little angel to be my example and someone that can teach me! Love you Abby!
Thanks for visiting today! Hope you are having a wonderful day!