There is a new quilt shop in Midway, Utah that is called My Girlfriend's Quilt shop. They have a wonderful assortment of fabrics and a great collection of wool fabrics, so it has become one of my favorite shops to visit! They have had a shop in Logan, Utah and now they have a second store in Midway!
They had an open house a week or so ago and so I stopped in the afternoon and I was able to meet the owner of the Logan store and her sister, Kim…as in Kimberbell!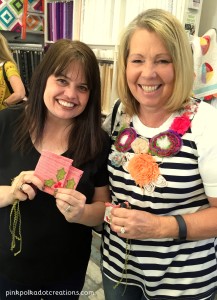 I have bought and made many of her patterns, so it was fun to meet the lady behind all of these darling patterns! They had a make and take that they were doing and it is the darling holly bags that we are holding.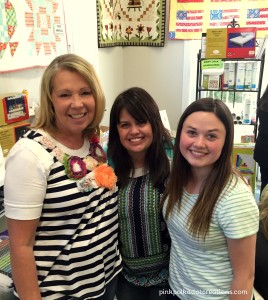 This is the owner of the Logan store, Chris and her darling daughter Jessica. I met Jessica at the first of the summer when she was helping out at the new quilt shop in Midway.
Here are a couple of cute dishcloths that they had at the open house that are made with a Kimberbell pattern! I love her style! Some of the fun patterns that I have done recently are her bench pillows:
I have also done several table quilts!
It was fun to meet Kim and her sister, Chris. They were both very kind and gracious and I enjoyed visiting with them for a few minutes. This is the fun make and take that they did: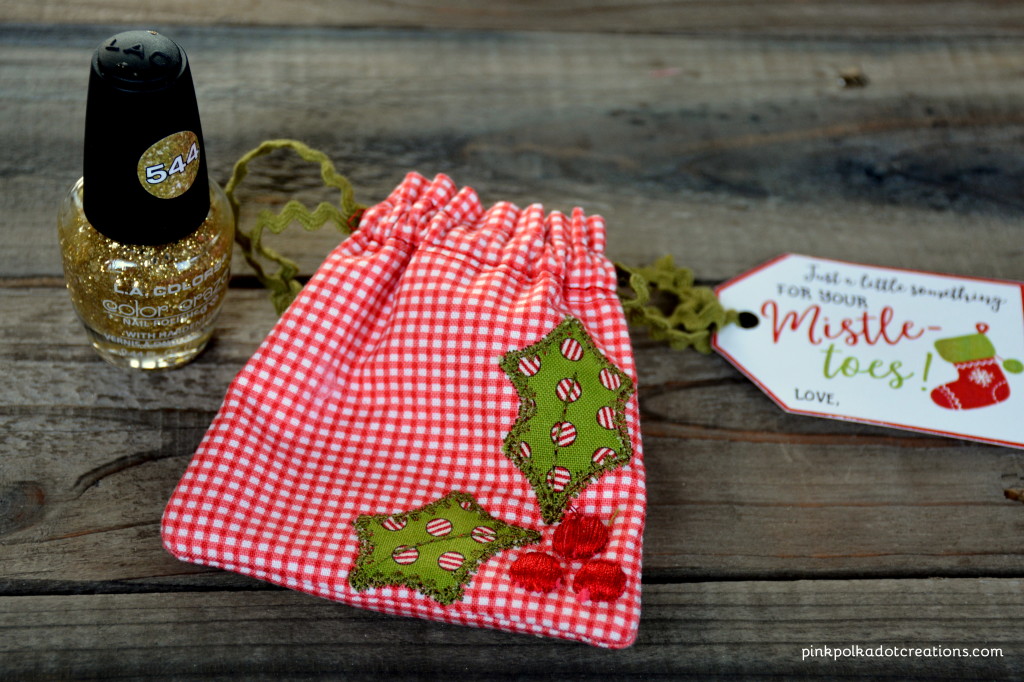 This is a darling idea for Christmas gifts for your girlfriends, visiting teaching sisters, daughters, aunts, co-workers, etc. The tag says "Just a little something for your Mistle-toes! Just make a small drawstring bag and put in a fun nail polish with a tag! I love it!
Swiss Days is coming in a couple of weeks, so if any of you go to Midway, make sure to stop in at the new quilt shop called My Girlfriend's Quilt Shoppe. It is right on the corner by the park where they hold the boutique!
Hope you have a wonderful day…Thanks for Visiting!