Have any of you ever had a project that you worked on so much or for so long and had so many problems with it that you were sick of the project before you ever got done with it? Well that describes this quilt perfectly!
I sewed this quilt top 5-6 years ago in a Relief Society class that we did a block a month. I was learning how to do some of the different quilt blocks, so I can't say that they were my best work, but I always have loved the colors in this quilt and I finished the whole top and the sashings, but I felt like it needed some borders, but I just never got the fabric, so I just never finished it!
Fast forward 6 years- I got this quilt top out a few weeks ago and found some fabric for the borders and the back. I put it on to quilt and the tension on my quilting machine was way off and it took me several attempts and phone calls before I finally got my machine working right, I was just about ready forget about this quilt, but I finally got it quilted only to find that when I loaded the quilt on the machine, I was 1/2 inch short on one end, after it was all quilted! So I had to trim the outside border all the way around! But after I got the binding on and hung it up to take pictures, I decided that it turned out OK after all! I still love the colors in this quilt, which is it's redeeming quality!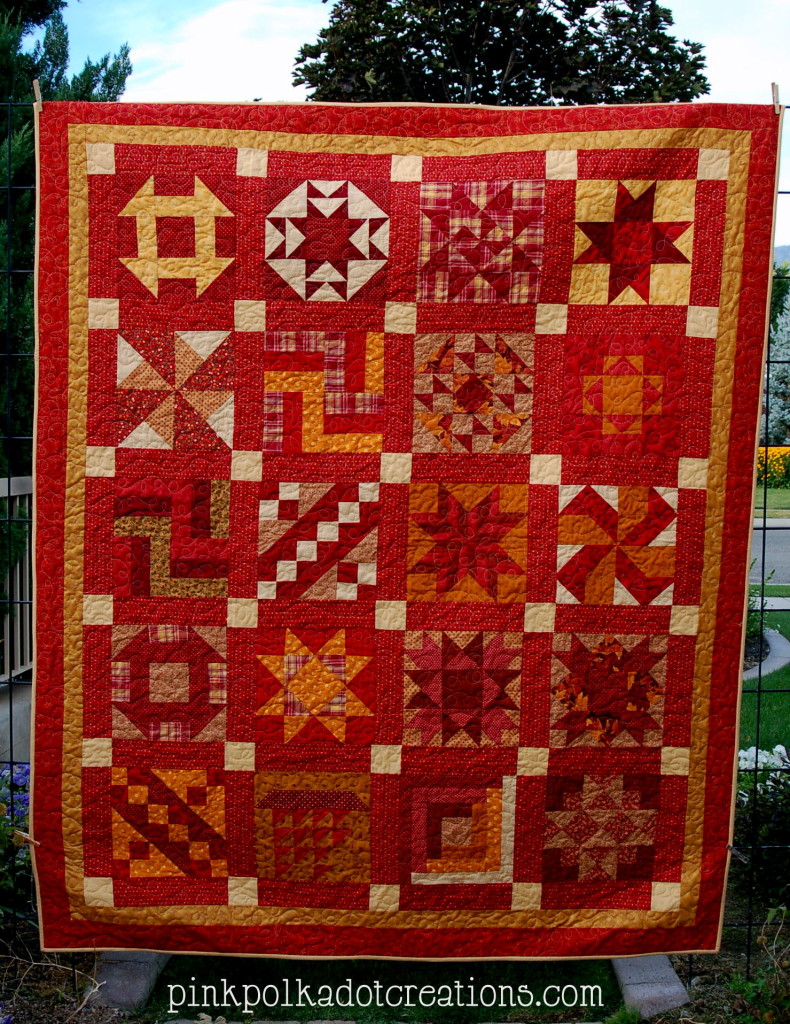 As you can see, each block is different and it really was a fun class to learn how to make each of these blocks. We had a great teacher and she is one of the main reasons why I have come to love the art of piecing quilts. Thanks Bev, you are the greatest!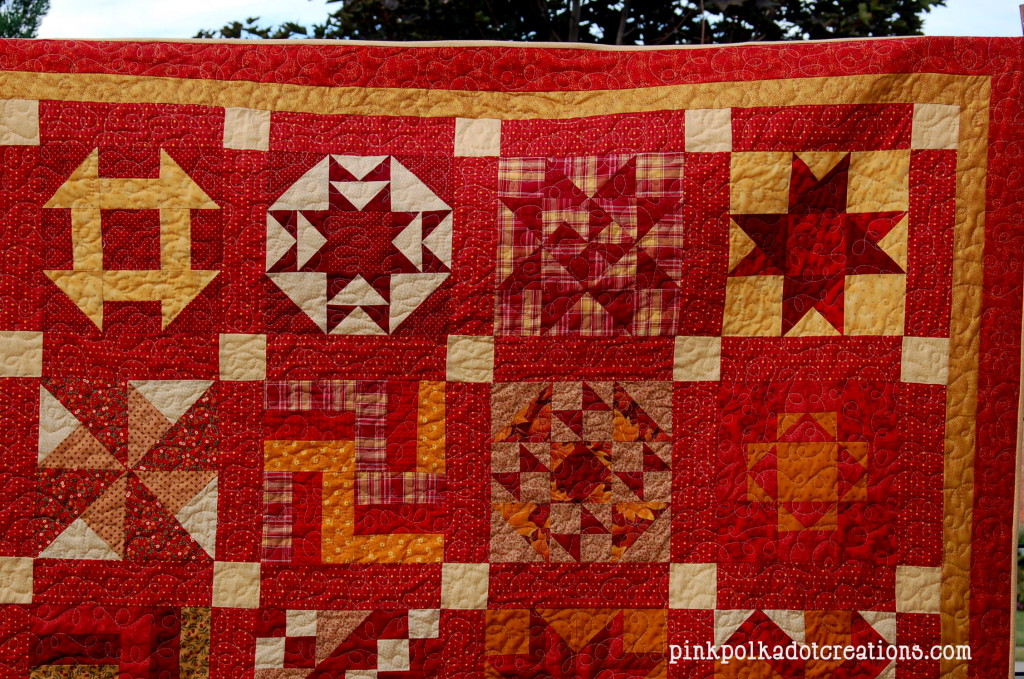 Here is a close-up of my favorite block! I just love the red and yellow colors in this block!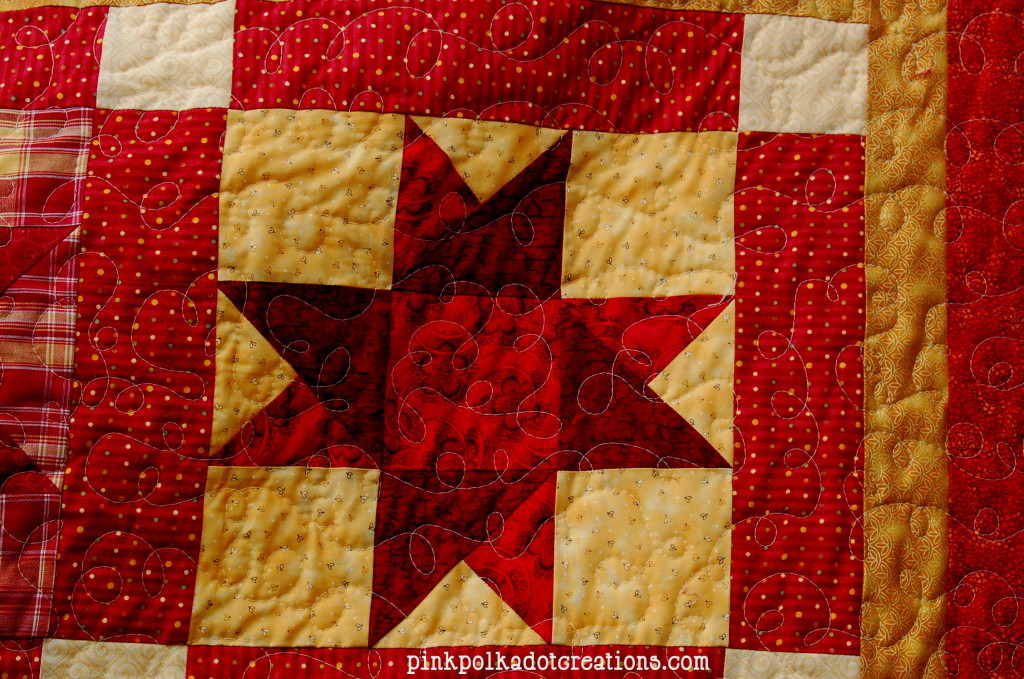 I put a yellow back on this quilt, although in this picture, it looks more like a cream color!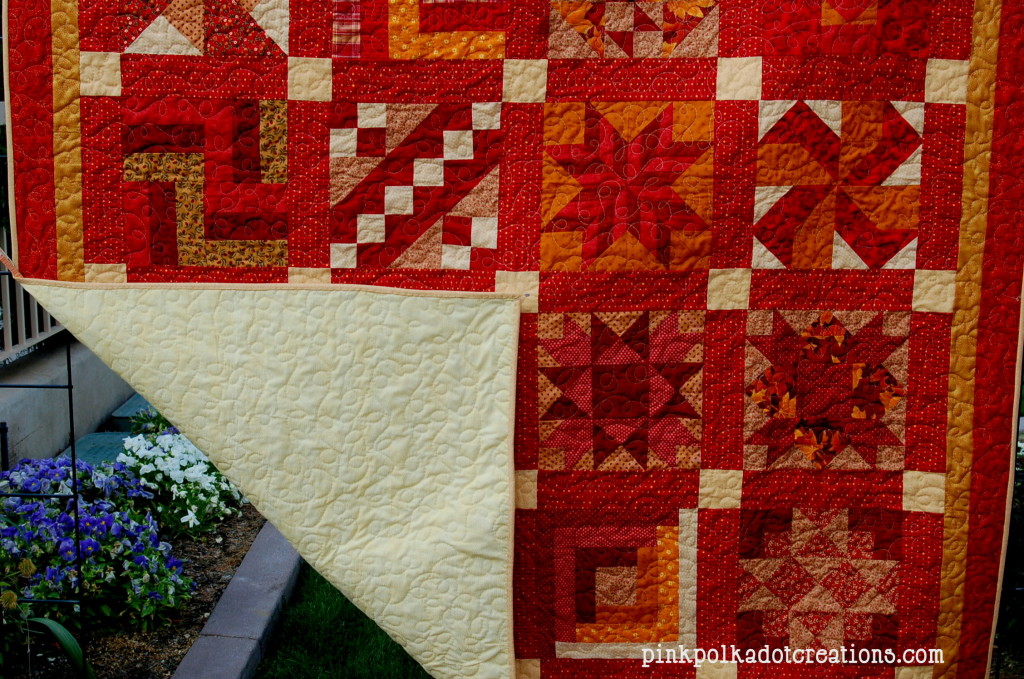 So in spite of all the problems with this quilt, I decided that it turned out OK after all! I can use this quilt for both summer and fall with the reds and yellows and golds!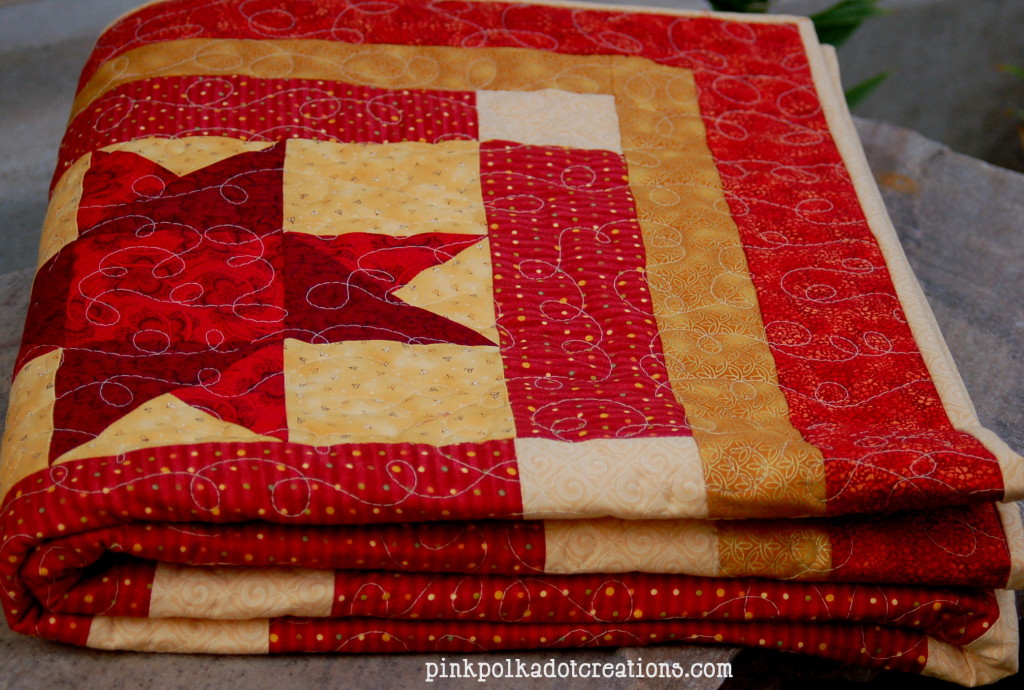 So this is my quilt, that tested my patience and endurance, but in the end I am glad that I finished this project and worked through all the problems!
Do any of you have a project that you have worked on so much that you got sick of it before it was finished, but you ended up liking it after it was all done?
I hope that you all have a great weekend!
Thanks for visiting today, Love Ya!