Right before Christmas I got a quilt kit to make a "Snowman Quilt", at one of my local quilt shops. It was on sale and I decided that it would be a fun one to put together for the winter months. It was really easy to put together and I brought my portable machine down to the family room and I sewed in the afternoon and evenings while we watched Christmas movies!
I have a snowman collection that I put out as soon as Christmas comes down, so this snowman quilt is perfect to go with this collection!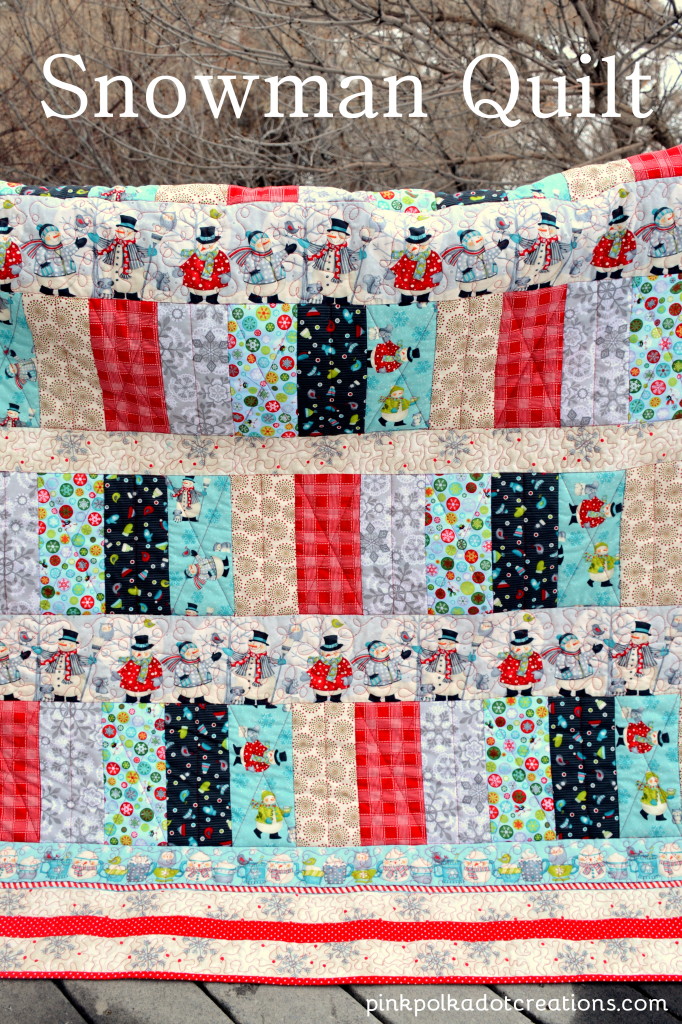 The name of the quilt is called "All Bundled Up" by Debbie Mumm. There is a free pattern download here: All Bundled Up.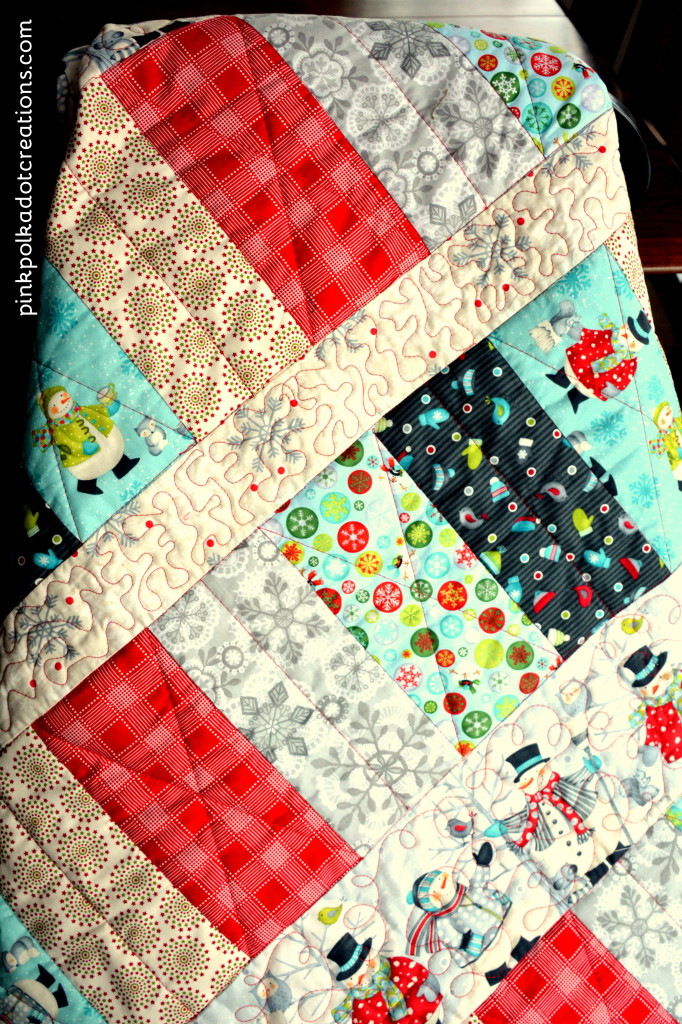 I love the colors in this quilt with all of the reds and blues. It is has cute snowflake fabric too. It is not really a Christmas quilt, so it is perfect for me to put out with my snowman collection of things. My granddaughter was telling me that I needed a snowman quilt and I told her that I had one in the works! :)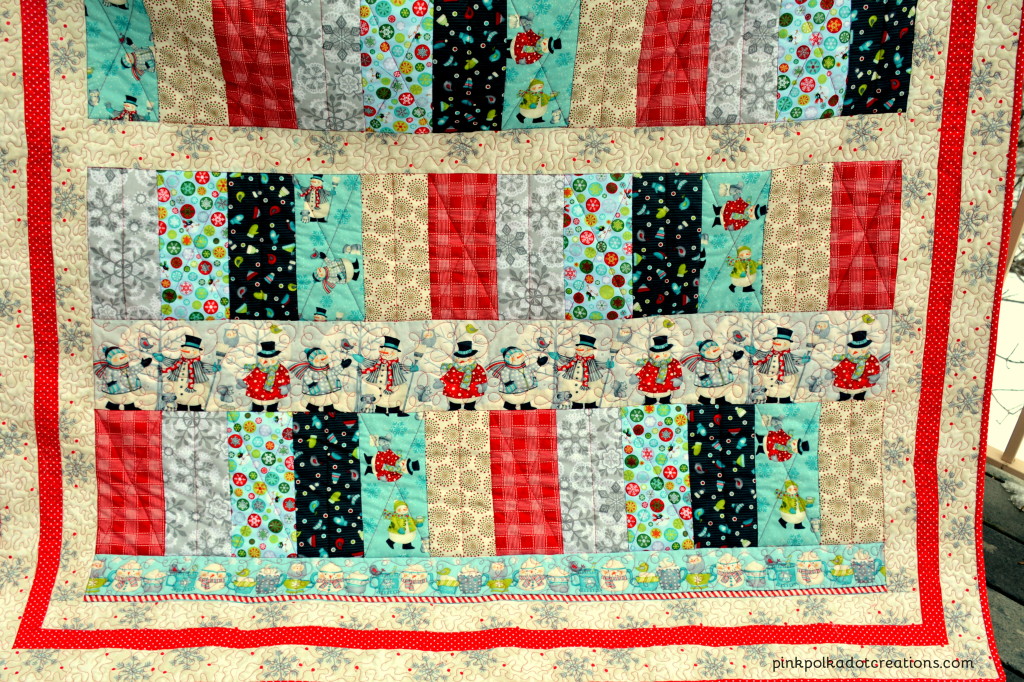 I quilted this quilt in red thread with an all-over stipple pattern in the borders and a loopy pattern in a couple of the other borders. Then I used a ruler to do all of the rectangles…some have a straight stitch down the middle and the others have an "X" through them.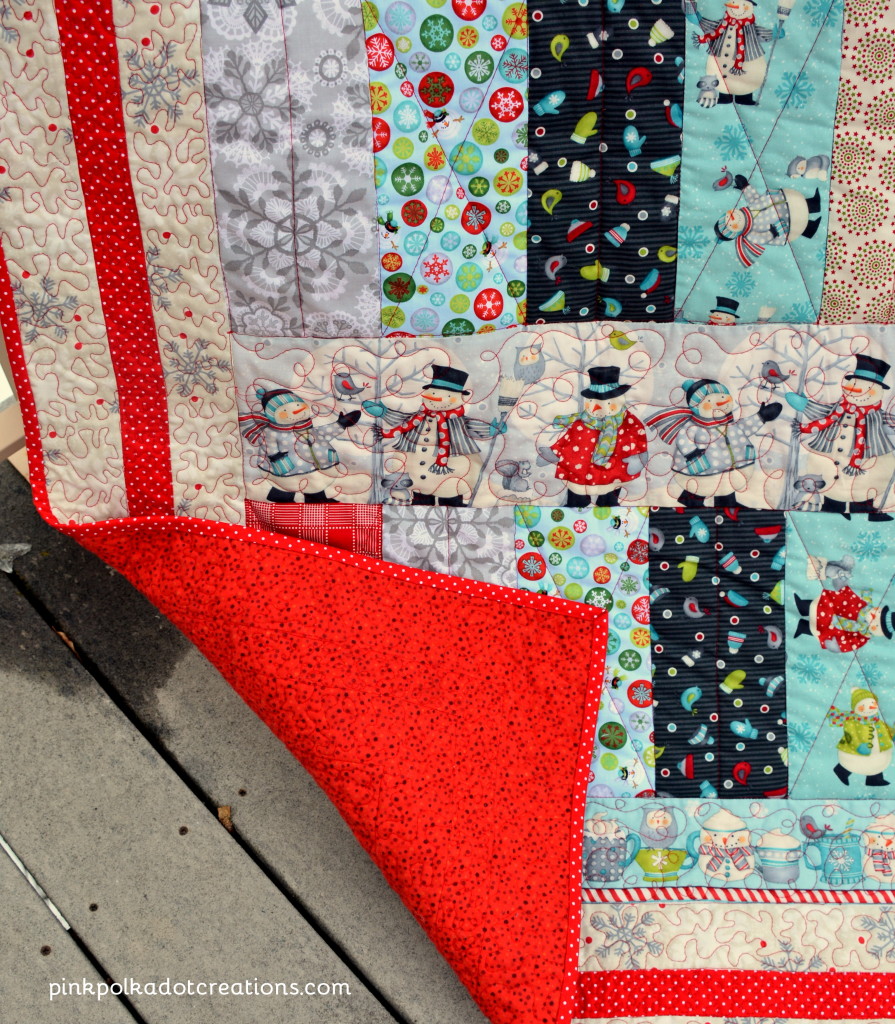 The backing on this quilt is a warm, cozy red flannel! Perfect for a Snowman quilt!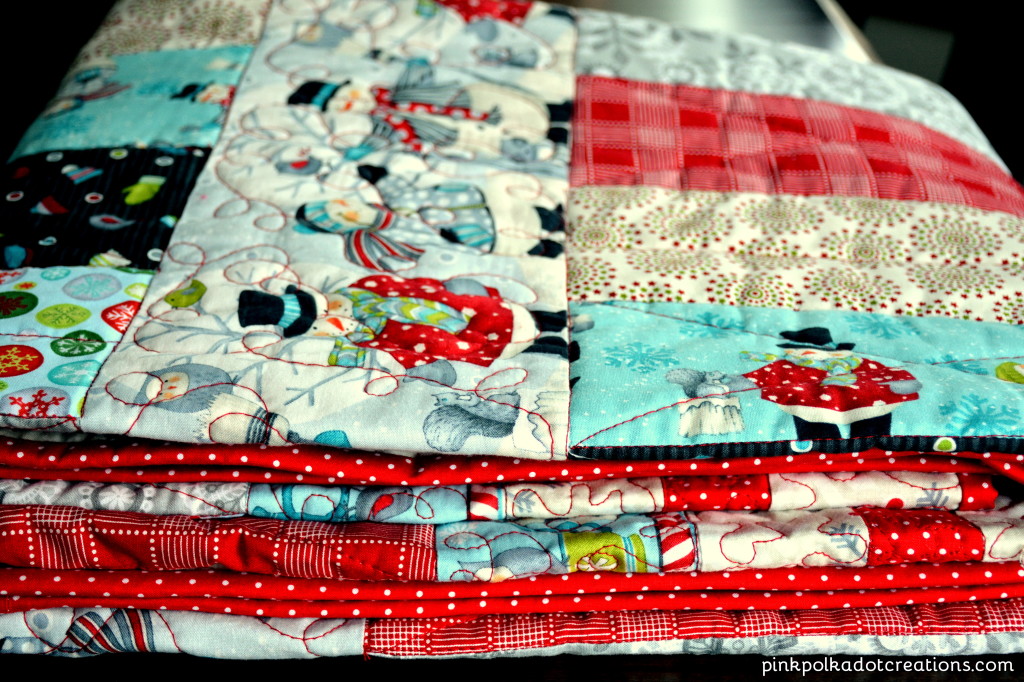 This quilt is as cute folded up as it is hanging up…but I have it hanging over the railing in my front foyer, so it can welcome anyone who comes out during these snowy days!
So now I can Bundle Up with this fun quilt on a snowy, wintery day and keep warm! It is perfect to sit with in front of the fire place and put in a fun movie!
Hope you have a warm winter quilt to wrap up in when you get home from work or at the end of a busy day!
Thanks for Visiting!