I am back from my Christmas break! I hope that everyone had a great holiday and that you got to do something you loved or be with someone you love!
I mentioned that I was making quilts for Christmas, well we ended up making 5 of them! I bought a kit last summer and it had the pattern and everything in it for a complete quilt. It was such an easy pattern that I was able to put the top together in an evening! There was actually enough fabric in that kit to do the star and the border for a second quilt! So that is what got me on a roll! My husband was out of town for about a week and during that week I was able to put 4 of these quilts together and my daughter did the 5th one for her husband for Christmas!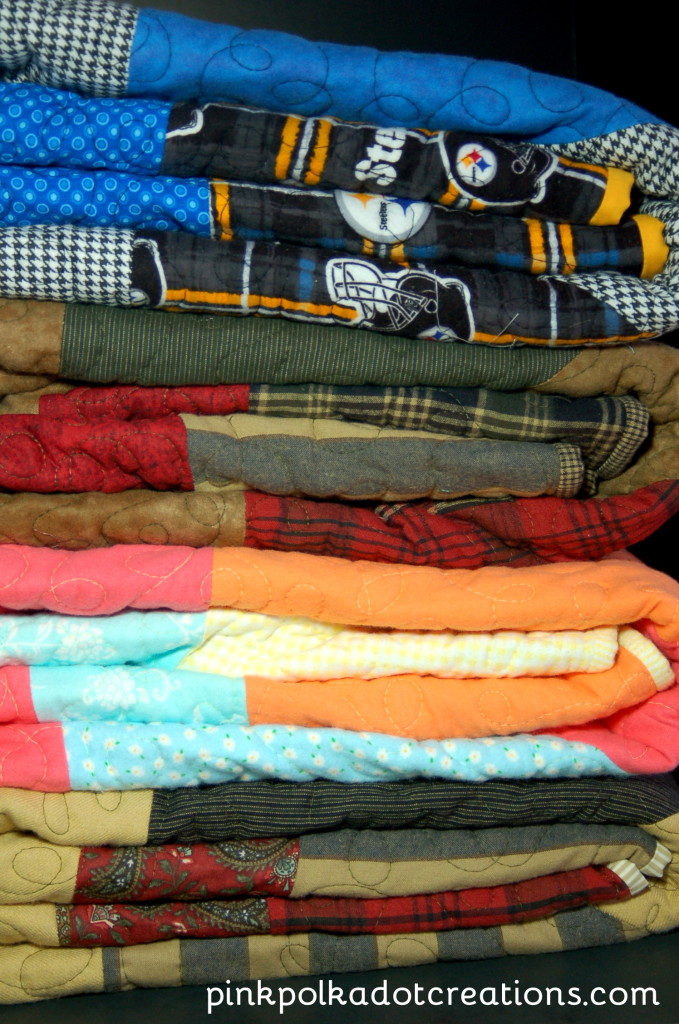 The pattern is called Star Quilt and it is by Country Threads. You can order it here. I love this quilt, because it is pieced, and looks like you went to a lot of work, but yet it is so easy to put together because the pieces are quite large.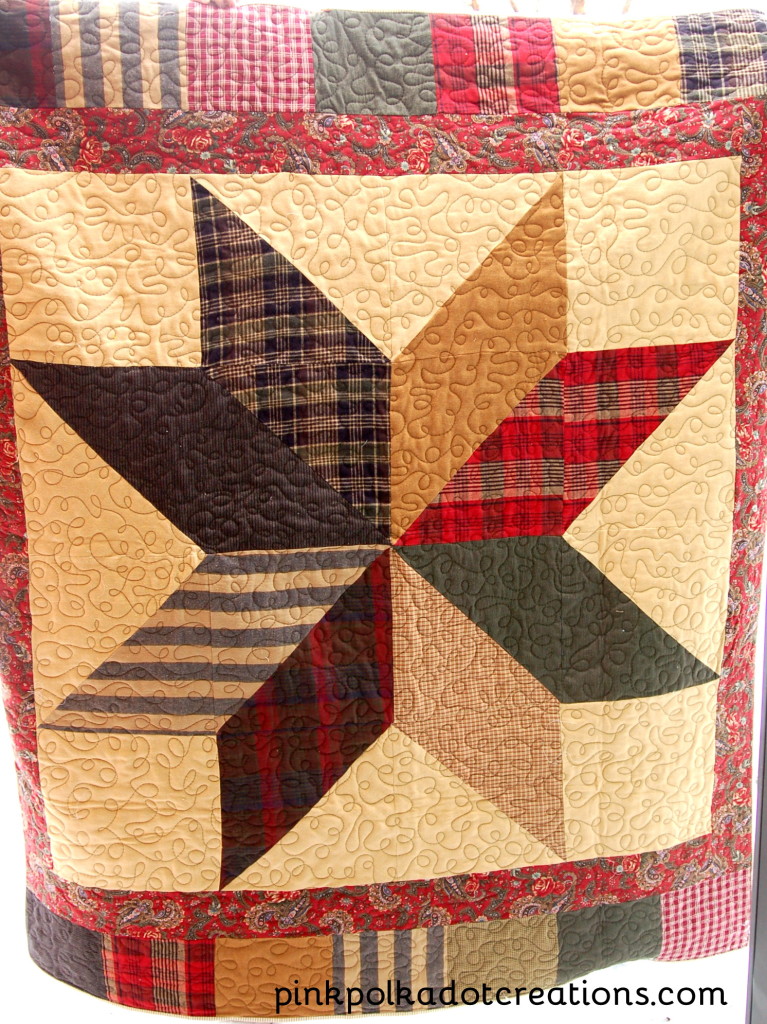 This is the first one I made from the kit. This one was for my dad!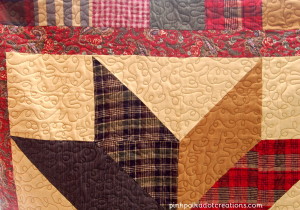 Here is a close-up of the fabrics. They were mostly plaid and homespun prints.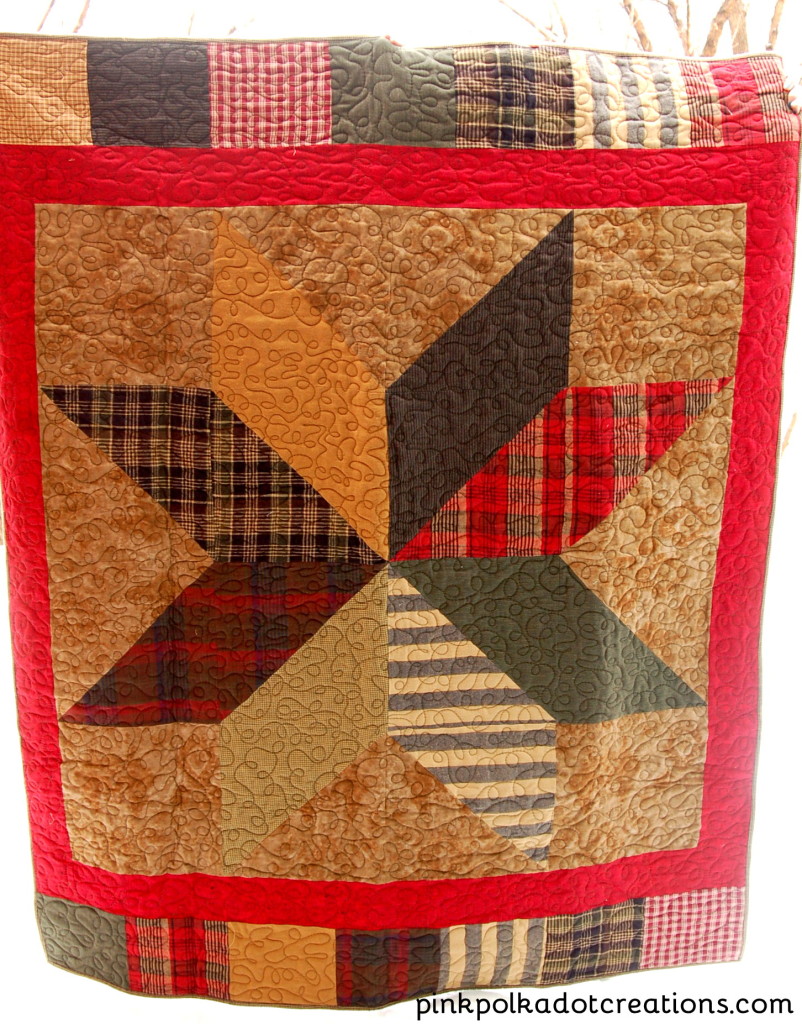 This is the second one that I made from that same kit. I just added the corners and the red border and of course the back. All of the backs on these quilts are fleece. This one was for my husband!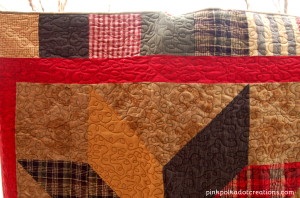 Here is the close-up!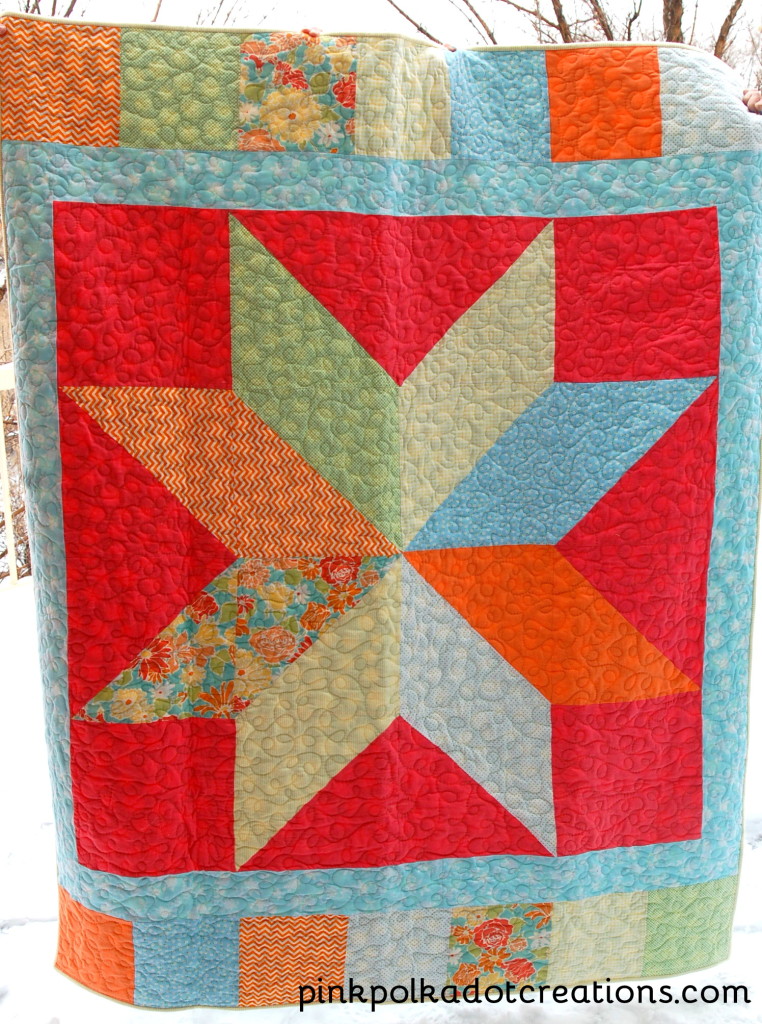 This one was for my MIL. I loved doing the fun bright colors in this one!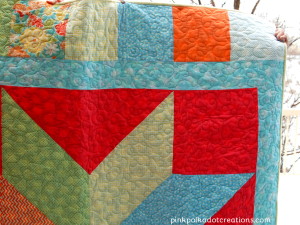 This is for one of my son's, that is a HUGE Steeler's Fan! I found this fabric and knew that I just had to make it…just because!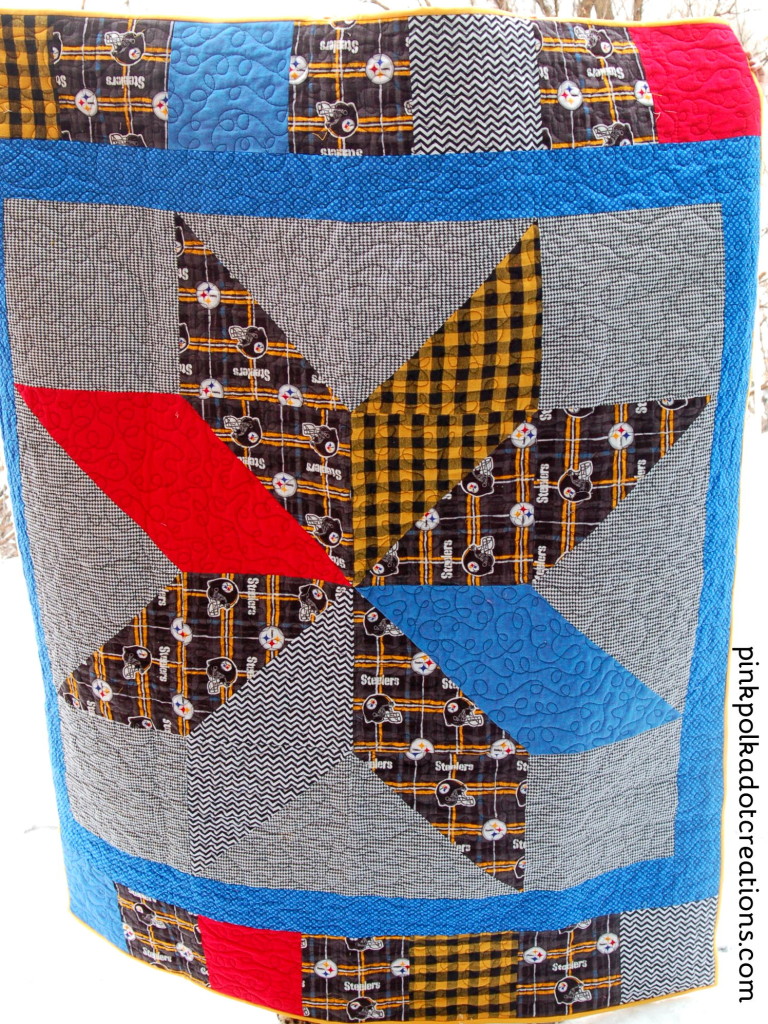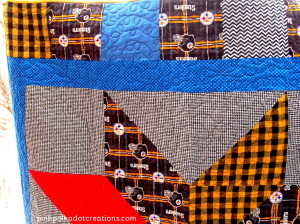 I have already gotten fabric to make 2 more of these quilts for next Christmas! Aren't you proud of me that I am that organized?! Don't get too overly proud, because I have never been that organized before! :) I just thought that while I was on a roll, that I would get these done. I am thinking that this would be really cute in red, white and blue for a summer quilt! So we'll have to see how that goes.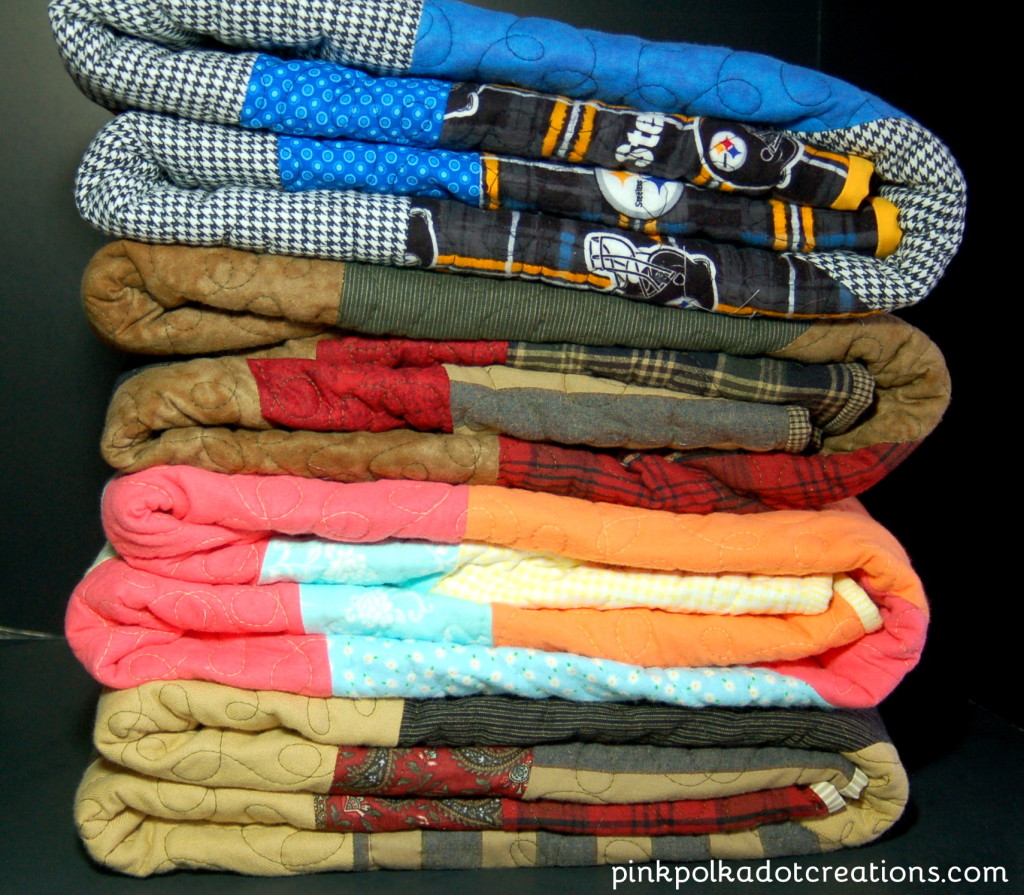 Did any of you have any fun projects that you did for the holidays?
I am now in full organization mode! I think the new year just does that to all of us. I am going through my closet and drawers and then I want to organize my sewing room and my office. I will have to put all my Christmas decorations away before I can tackle those two rooms, so I guess that during this week I know what I will be doing! :) Do any of you have any great organization tips out there? I would love to hear about them if you do.
Thanks for visiting today, Love Ya!
Keep in touch…Like on Facebook and Pinterest