I finally got my Thanksgiving Table quilt done last week! It took me longer to get to it than I anticipated! (But isn't that how a lot of things go?) I am very happy with it, and it is on my kitchen table now, where I can enjoy it every time I walk into the kitchen!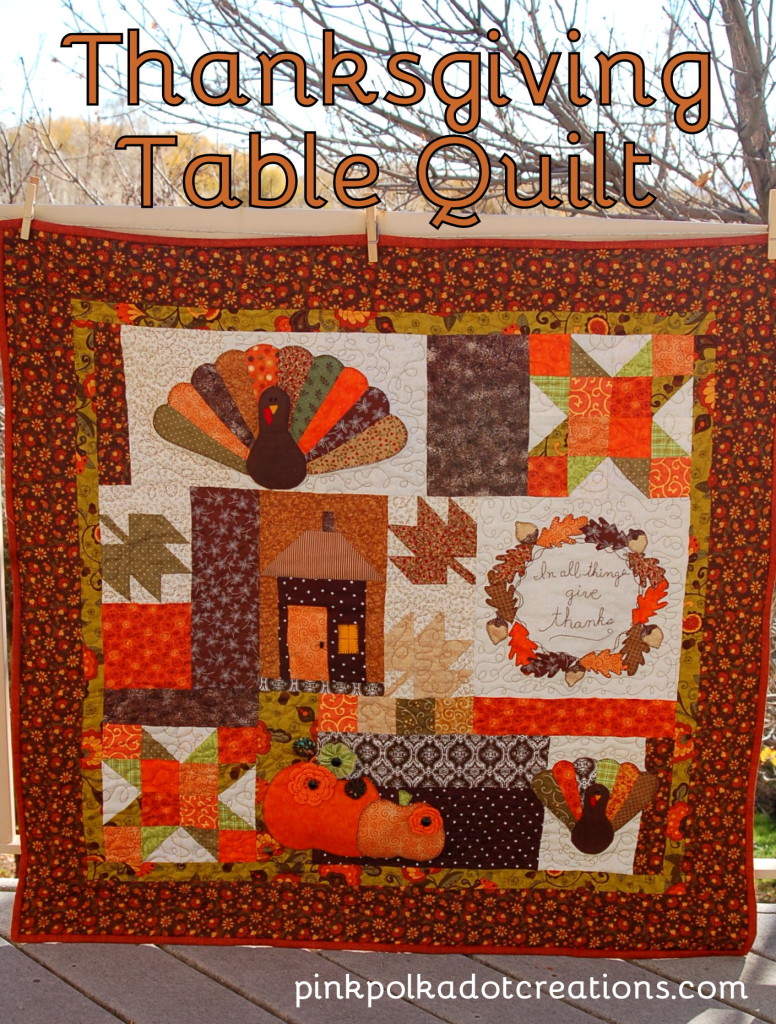 I love the beautiful fall colors in this quilt! I changed up the pattern quite a bit. The pattern called for quite a bit of black in it and I changed them to brown and added more orange and green. I like my brightened up version!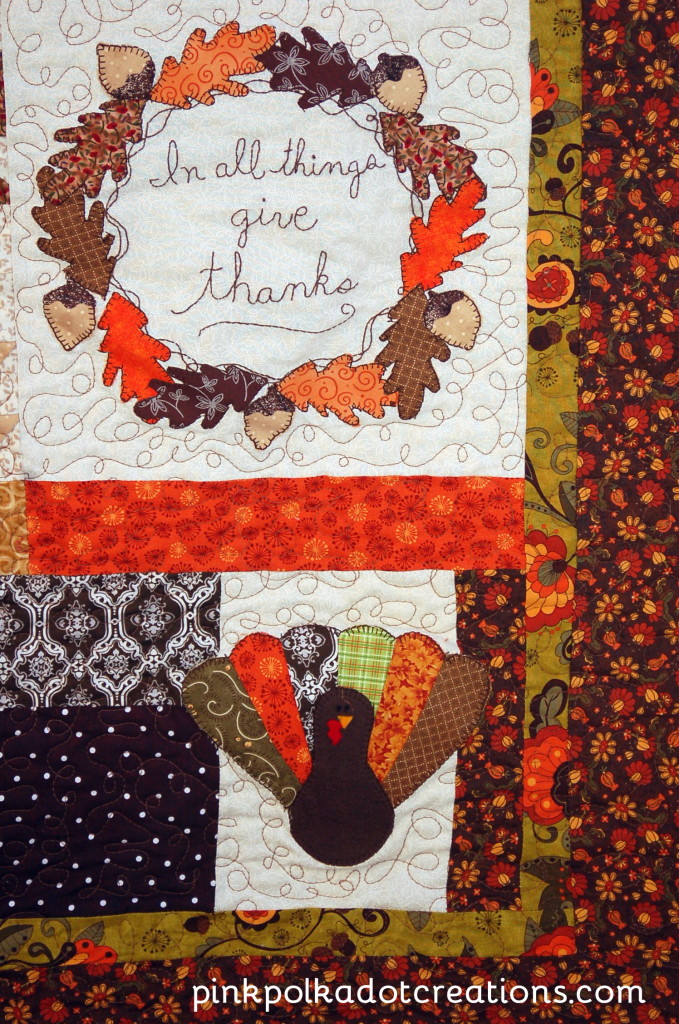 Here are some of the close-ups of this quilt. The stitched and appliqued wreath along with two different turkeys…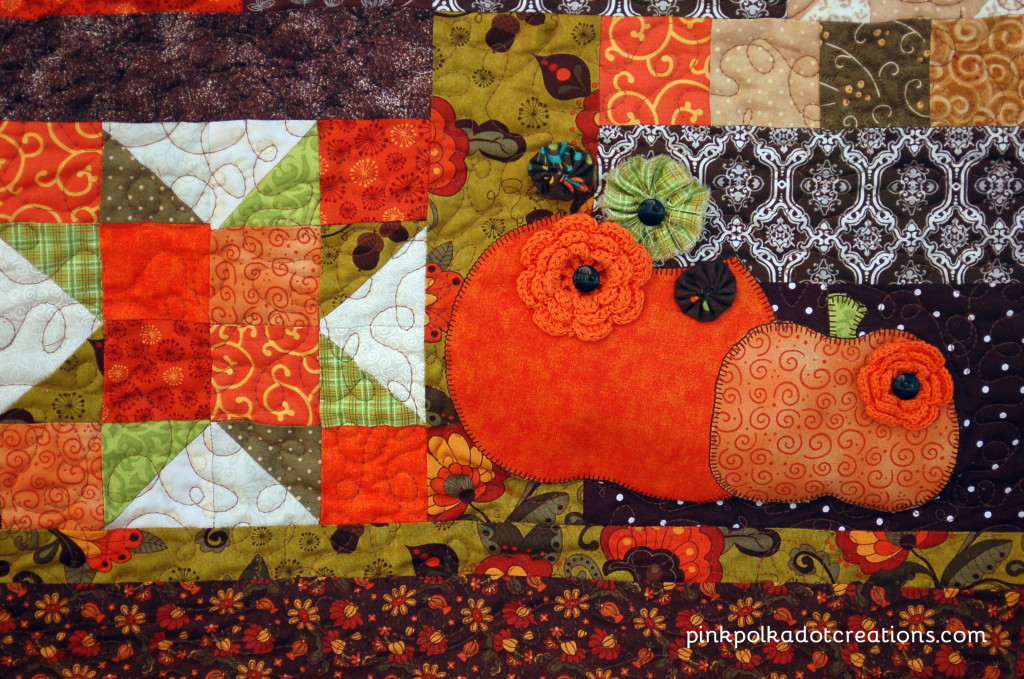 These pumpkins with the yo-yo and crocheted flowers! I think this corner of the quilt is my favorite! :)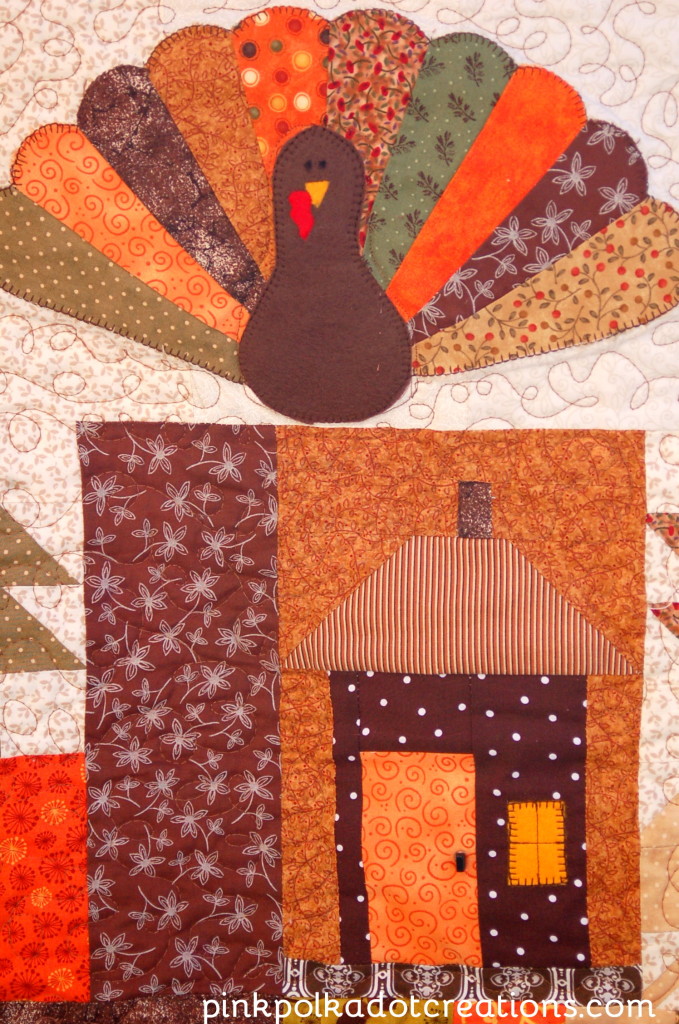 This house and the other turkey. There are also pieced leaves and pieced corner blocks that round out the blocks in this quilt.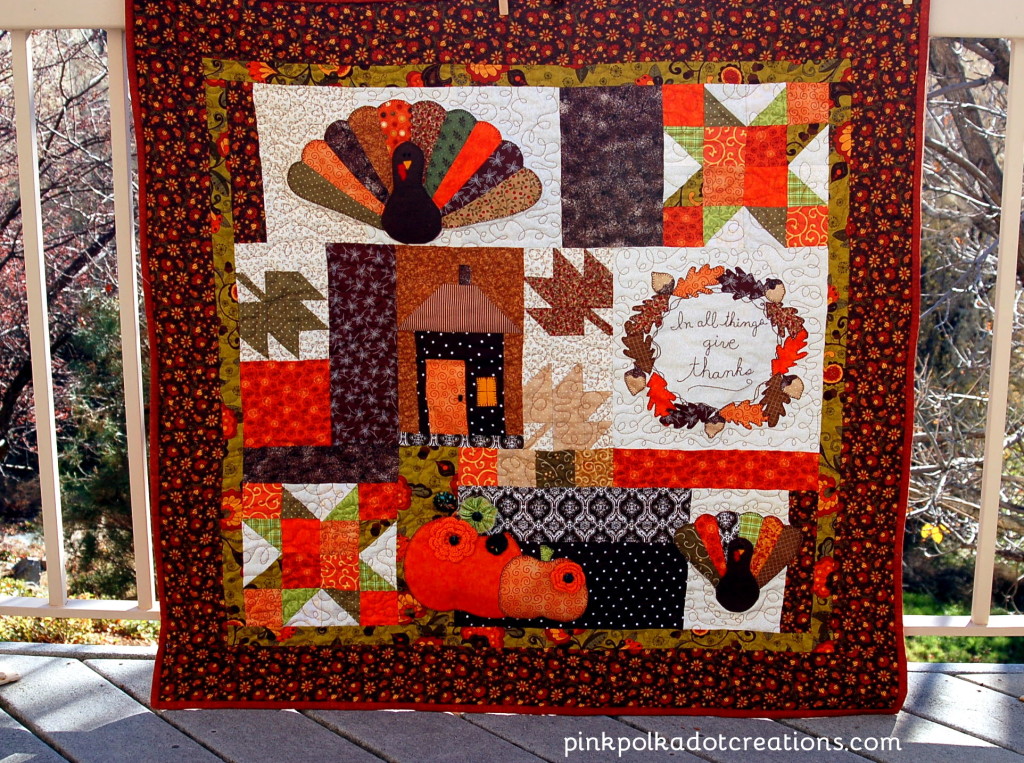 This pattern is the Kimberbell Designs Pattern, In all things give thanks. I like these patterns because they are easy to follow, but they have a lot of detail in them, which I love!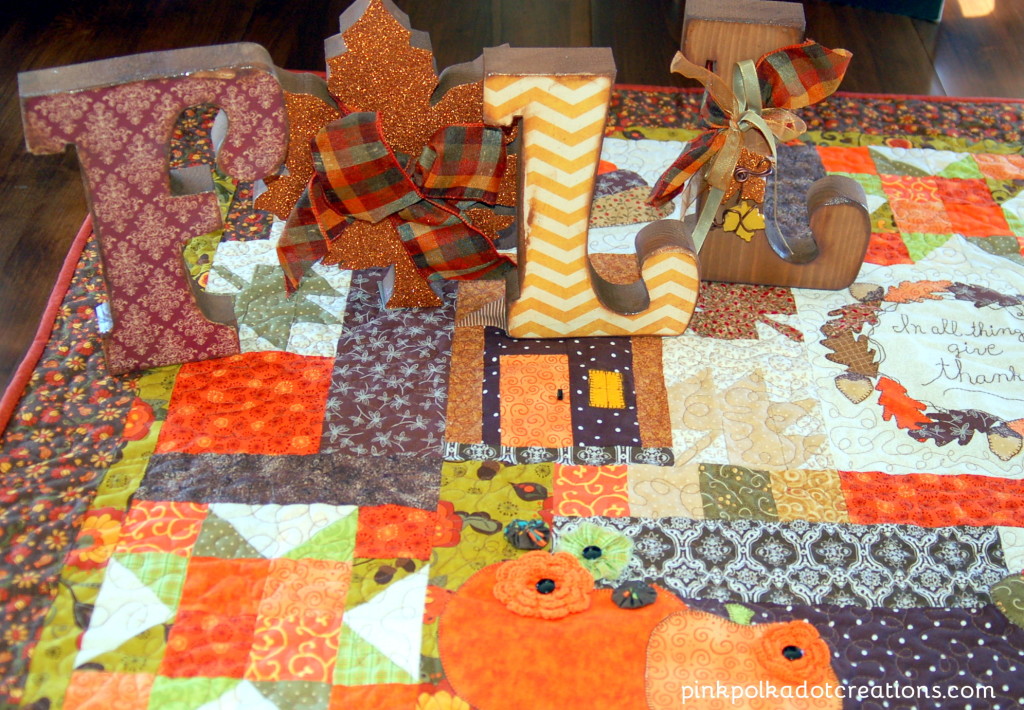 So here is my table quilt on my kitchen table with my fall letters! I am loving it.
I love this time of year and all of the fall colors, so to bring this quilt into my kitchen, just warms my heart!
Do any of you have any fun fall decorations that you have put out?
I hope you have a great day! Love Ya!
Keep in touch…Like on Facebook and Pinterest