I got all Three Rag Quilts clipped and washed for my granddaughters! And I have the blister to prove it! :)
They love them…and were so excited to get their finished quilts when they came to our house for Sunday dinner.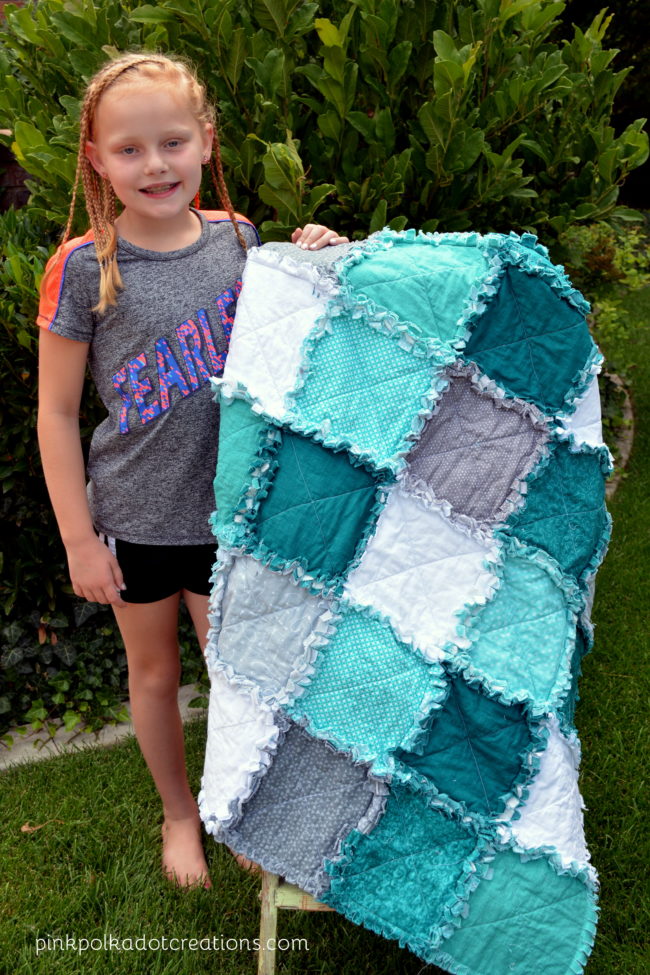 I love the colors in this quilt. Turquoise and gray and white.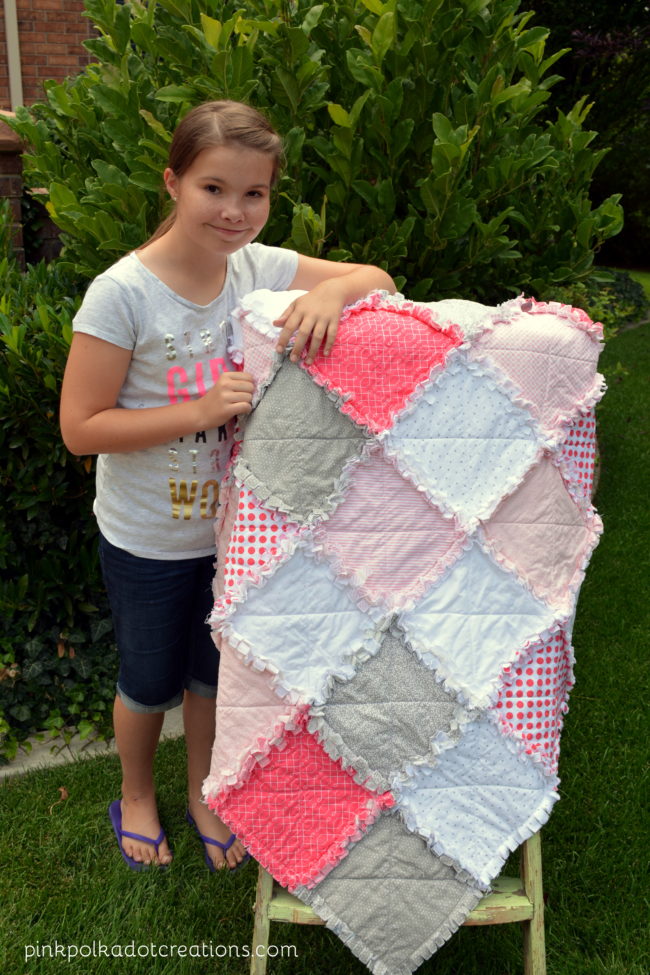 Of course, I have a soft spot for pink! Duh. But the light pink and the dark pinks with the grays and whites were very showy!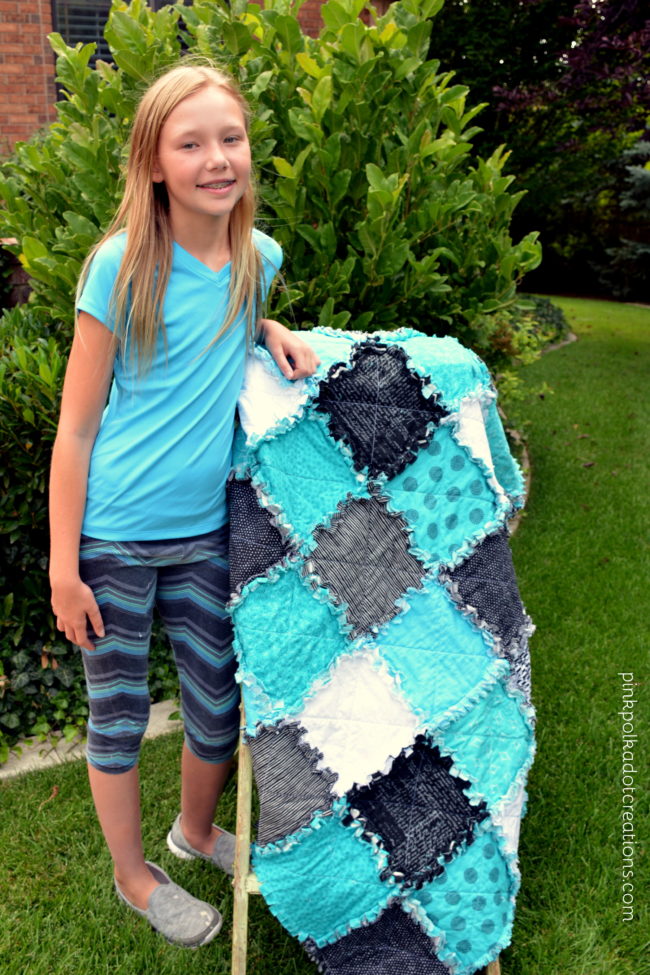 And the difference between the grays and blacks with the turquoise were quite striking!
Here are the Three Rag Quilts.
Each quilt has it own personality and I love it!!
Some of you have asked how we made these quilts, so here is a quick tutorial:
The fabric squares are cut 10 x 10″. We bought 1/3 yard of 11 different fabrics. (That gives you enough for the front and the back.) You will cut 4 double squares of each color.
Next cut 44- 9 x 9″ batting squares of Warm and Natural.
Nest one batting square in between the two fabric squares which are both facing right sides out, on the top and the bottom.
Mark and sew an "X" through each square.
You should have 44 squares that are now ready to start arranging into rows.
(Only 42 squares are needed for the quilt, but the girls made a pillow with the 2 extra blocks!)
Don't place any fabrics right next to each other. (One or two might end up kitty corner, but that is okay)
Once you have all the squares arranged where you want them, you will start sewing the blocks together with a 1″ seam. Make sure all the seams are all on the same side.
Sew 6 blocks across for each row.
There are 7 rows down.
After sewing all the rows together, you will want to sew all around the outside edge of the quilt with a 1″ border.
Now all you have to do is to clip all of the seams and the border! It is not hard to do, but it does take some time and some muscle!
When you have it all clipped, throw it in the washer on a gentle cycle and dry in the dryer to "rag" all of the seams.
Then enjoy your warm cuddly quilt!
This makes a nice sized lap quilt.
They are a soft, cuddly quilt that I hope the girls will enjoy wrapping up in this winter.
They feel like they have conquered and are now ready to fly away!! :)
Thanks, girls for the fun sewing camp!! We'll have to do another one next summer!
——————————————————————————————-
On another note, my husband and I made these fun school boxes for all the kids. It took us awhile to get them all tied together. But we work good together as a team and we got it done!
Each box is made according to their age. So they are all a little bit different.
Some of the items in these school boxes are, pencils, pens, colored pencils. Of course crayons, markers, and stickers made the cut. Then we added notepads, hand sanitizers, and sticky pads!
Last but not least, grandma could not send them off to school without a few treats…that's just how I roll!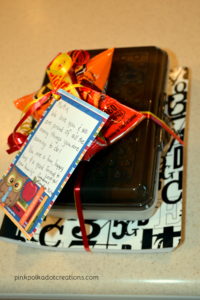 We had a Family Home Evening about being a friend to those that might not have a friend, and ways to be a true friend.
Some of the adults talked about some old school memories and some of their favorite teachers or subjects.
My son read the story called "He Took My Whipping for Me." And we discussed how the Savior took our "whipping" for us.
It was a fun night and the kids were excited about their boxes. I just hope they will be as excited about GOING to school!
That is our rag quilts and school boxes.
Thanks for visiting…Hope you have a wonderful day!