Here is my visiting teaching handout for this month.
This is a message that the sisters of the church take out to each other when they go to visit them each month.
The message for this month is about welfare. The thought that I used is the one by President Erying, I love the overall message of this quote. There has always been a way provided for us to help others. We need to just keep our eyes and our hearts open to those around us that we could serve!
Here is the blank one, for those of you that want to translate the message. You could also just print your own message or card and use this for many different things.
I did these as a jpeg file this month, so all you have to do is copy and paste or right click over image and go to "save image as", then save in a folder. These are formatted to a 4 x 6 card if you want to print them as a photo.
I found this fun little lip gloss for my handout to give to my sisters this month, but you could do a fun bag of yellow candies, a blue candle or small lotion, a small bouquet of daisies, a lemon pie, (if you do this, could you please come and visit me too!) or of course you could just give this card! Just remember that the most important thing is YOUR visit!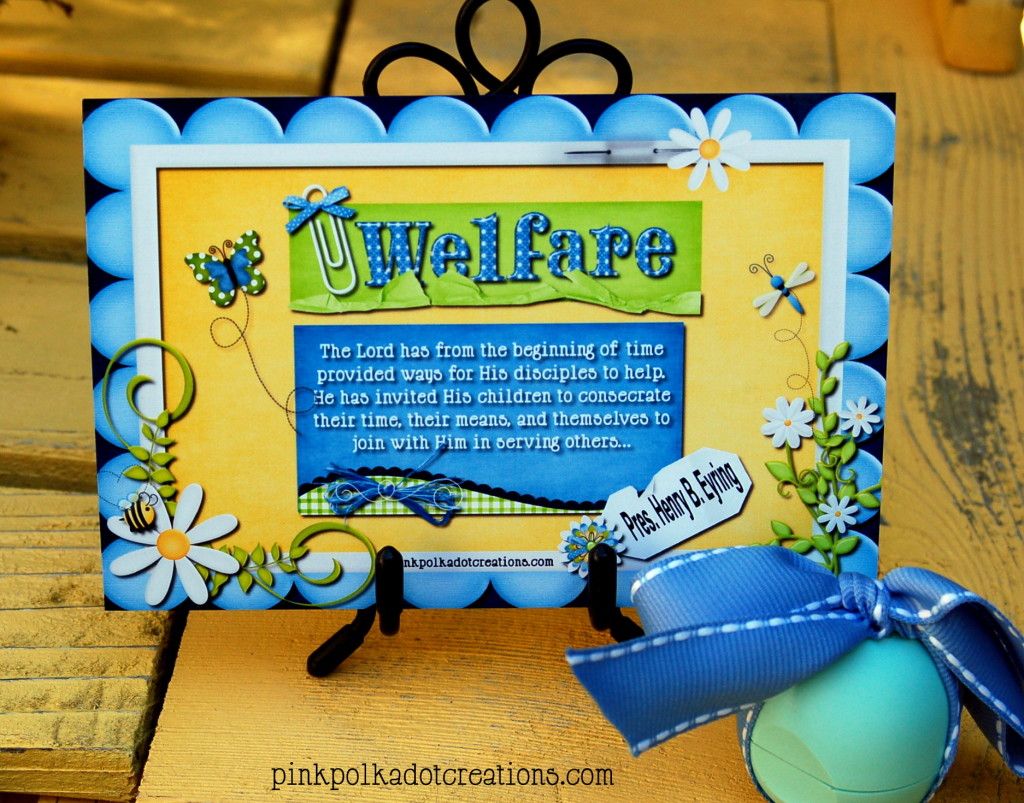 I cannot believe that it is the 1st of August already! Our kids will be starting back to school in 3 weeks! Wow, where did the summer go? I think that everyone is trying to soak in the last little bit of summer. I know that I am! What are you trying to get in before your kids go back to school?
I hope that you all have a great day and Happy Visiting this month! Love Ya!
I added some new Christmas items to the shop, I would love for you to take a minute and check them out! Right now you have to scroll to the bottom of the page to find the new products. I am working on getting that changed. :)