I have another sewing project today…this fun Pieced Chick Easter Quilt! This is from the Lori Holt Vintage Farm Girl book.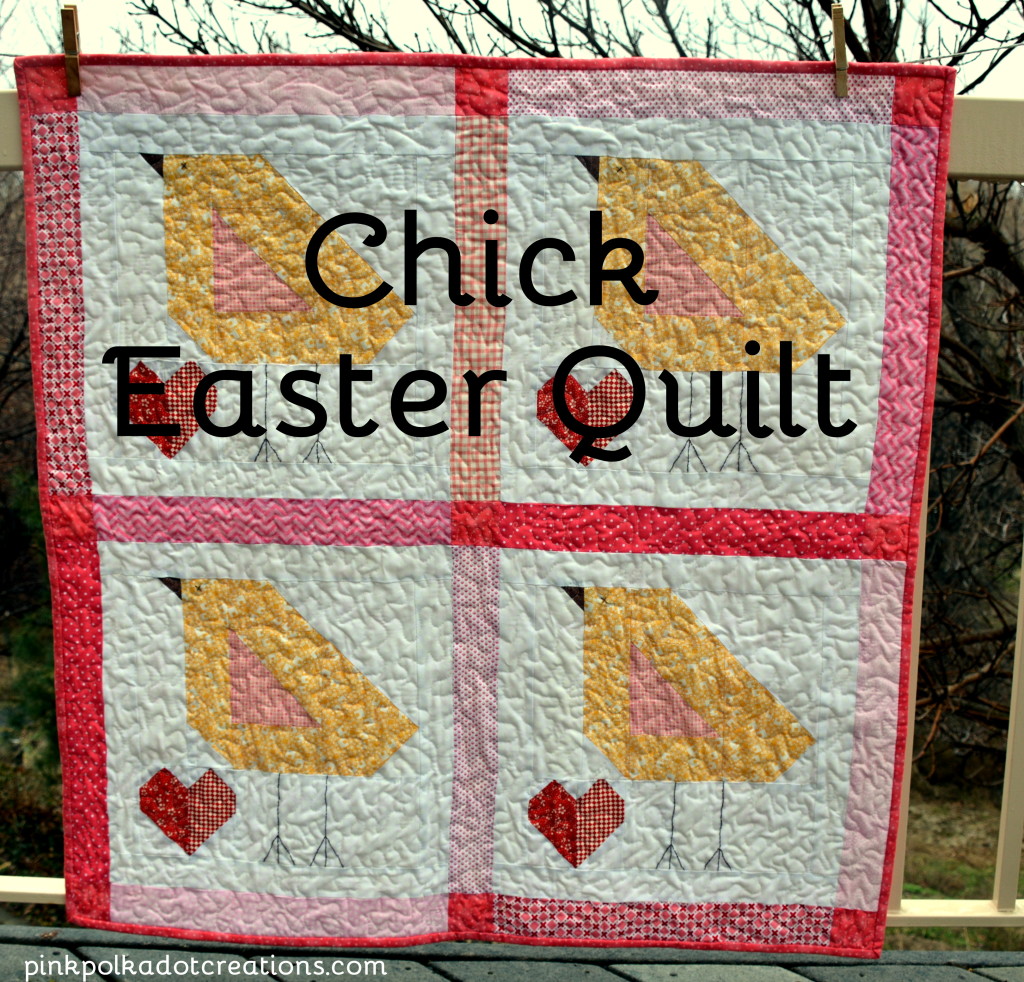 If any of you have been thinking about buying a quilt pattern book…this is a fun one! You can mix and match your blocks or do all the same blocks like I did here. There are a good variety of blocks so you can make all kinds of fun seasonal quilts or just some fun vintage quilts!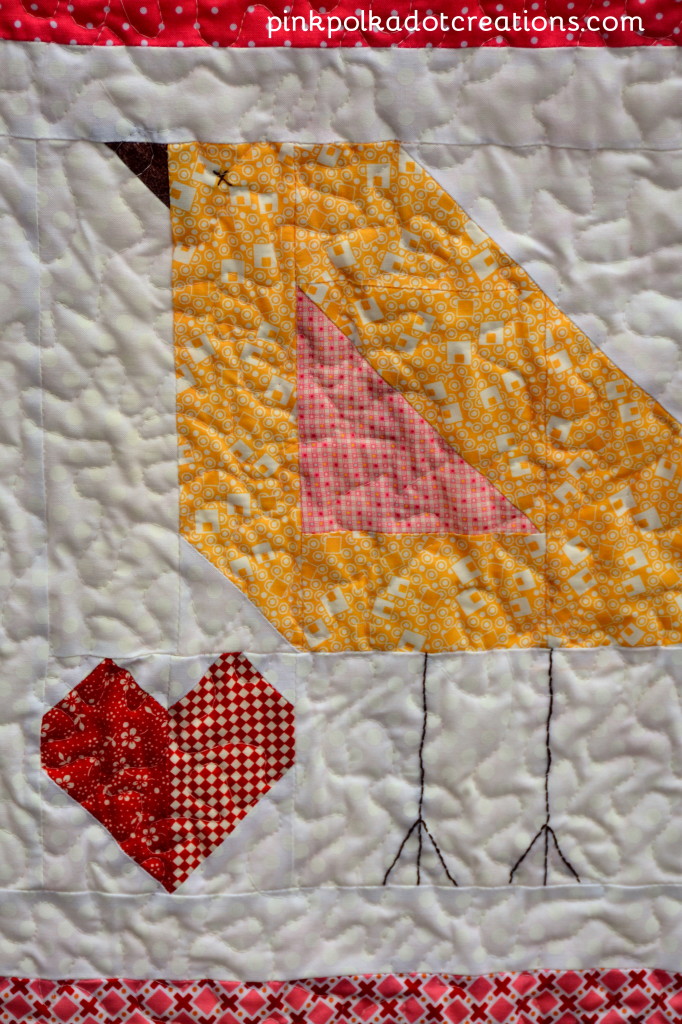 Here is a close-up of one of the blocks. This block is all pieced with a little bit of embroidery on it for the legs and eyes. It was very easy to put together and I had fun making the scrappy borders.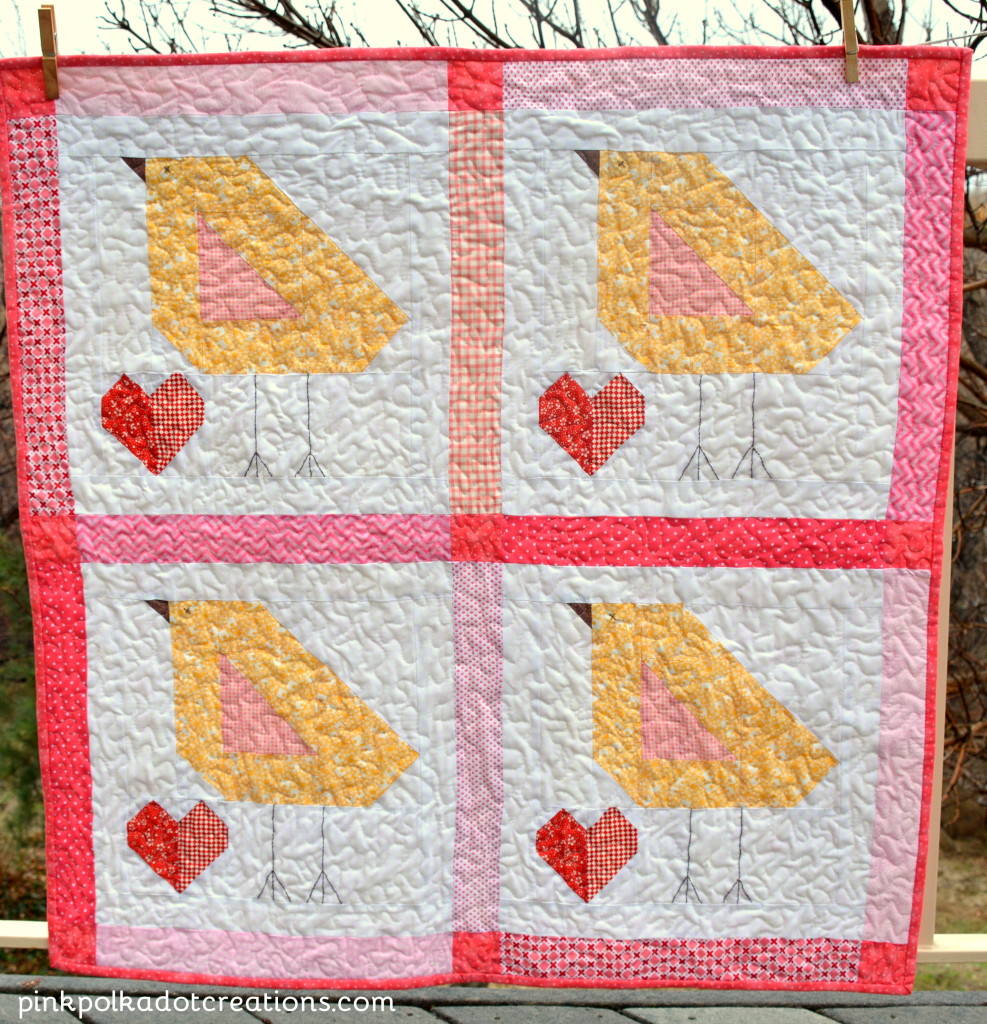 I only bought a couple of pieces of fabric for this quilt and the rest of it I was able to cut out from my stash! :) These pieced quilt blocks are a great way to use up some of your scraps!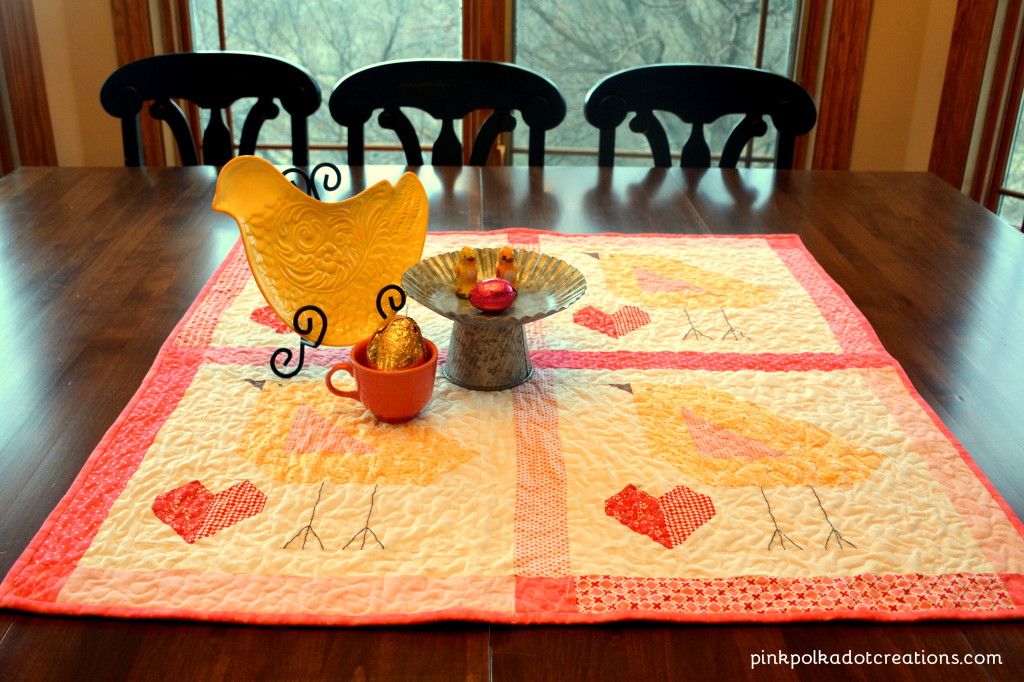 Here it is on my kitchen table with a cute chick plate and some foil eggs and chicks! Now my table is ready for spring! I love that I can keep this out for a couple more months because it is a spring table quilt…not just for Easter!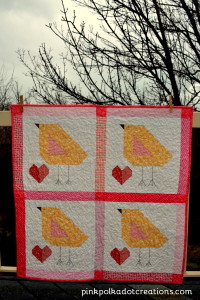 So that is my Pieced Chick Easter Quilt. I have been sewing quite a bit lately, but I love these fun simple, easy to do projects that I can complete in a few days! If you are thinking about making a quilt, I really recommend the Lori Holt book, Farm Girl Vintage, for a place to start. There are just so many variations that you can create with her patterns, you can do all the same blocks in your quilt, or you can do every block different, it all up to you, and I love that freedom to create exactly what I want!
Thanks for Visiting Today!