I have a thought for you today…"Plant Seeds of Love" I know that it is not the season to plant seeds right now in my neck of the woods, but it is ALWAYS time to Plant Seeds of Love!
I have been told by a few people that I need to slow down…it is a hard thing for a busy body like myself, but I am trying to focus on the things that I need to do and to eliminate some of the things that are not so important. I have recently discovered the world of adult coloring books!
I picked up this book at Michael's a week or so ago and I am loving the fun pages in this book! I did not realize how big adult coloring books were until I started looking into them! There are pages all over Pinterest and there are books out there EVERYWHERE like this one from Zenspiration, she even has her own blog. I like this book because there is a thought with each page and I love to have books of thoughts, it just makes me happy.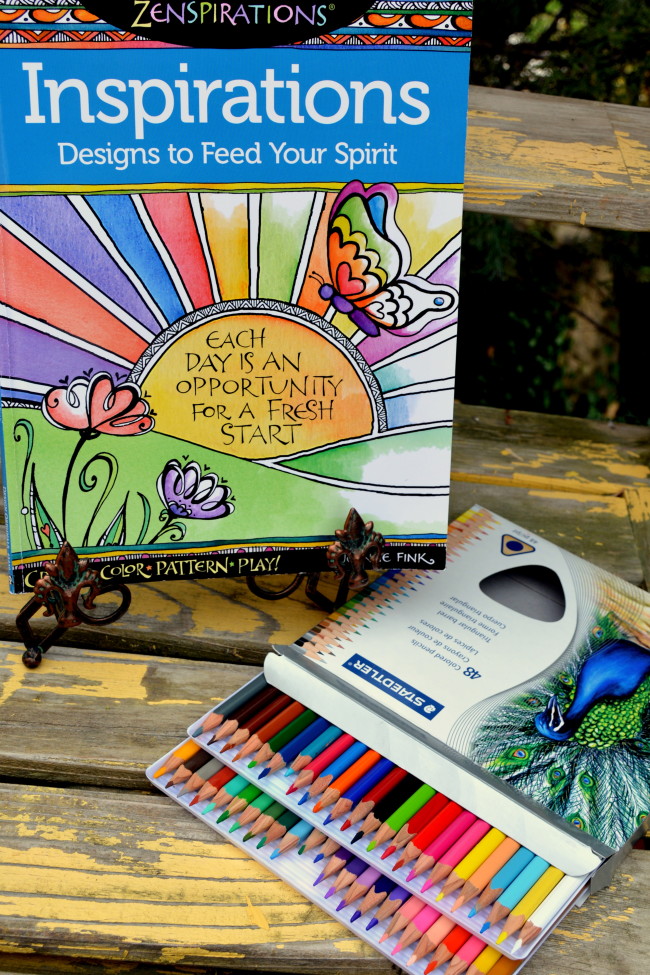 I bought the book and a set of colored pencils, because I love pencils. I bought a blending pencil too, so I could do some shading on my pages. I think that I will add a few basic markers to my collection and possibly watercolor pencils in the future.
I ran into a neighbor at the store when I was buying my book and pencils and she told me that I should make an art book to keep all of the finished pages in! I thought that was a great idea…to have a collection of the many different kinds of art that I like to do all in one place! I could put scrapbook pages, painted pages, photographs, or any other mediums of art that I might like to dabble in. It will be fun to look back at some of the projects that I have done in a few years! The pages really do reflect on your personality, moods, ideals, thoughts and feelings.
So this page is one of the first pages that will go in my binder. I hope that I will be able to add many more through the years. Coloring really is a relaxing hobby, it is good for the brain, your coordination and for the soul!
Have any off you jumped on the adult coloring bandwagon? If not you should give it a try. Print off a free page from the internet and try it…you just might like it! :)
Thanks for Visiting Today…Have a Great Weekend!