I have been working on several projects lately.  It seems like when the weather starts to cool down just a tiny little bit, I start getting the crafting bug to make all kinds of things for all the fall and winter holidays!  Is that nuts?   It is still August for heaven's sake!   I am excited to share some of these ideas when I get them all completed.  But for today, I have this wonderful thought for you to think about for this weekend!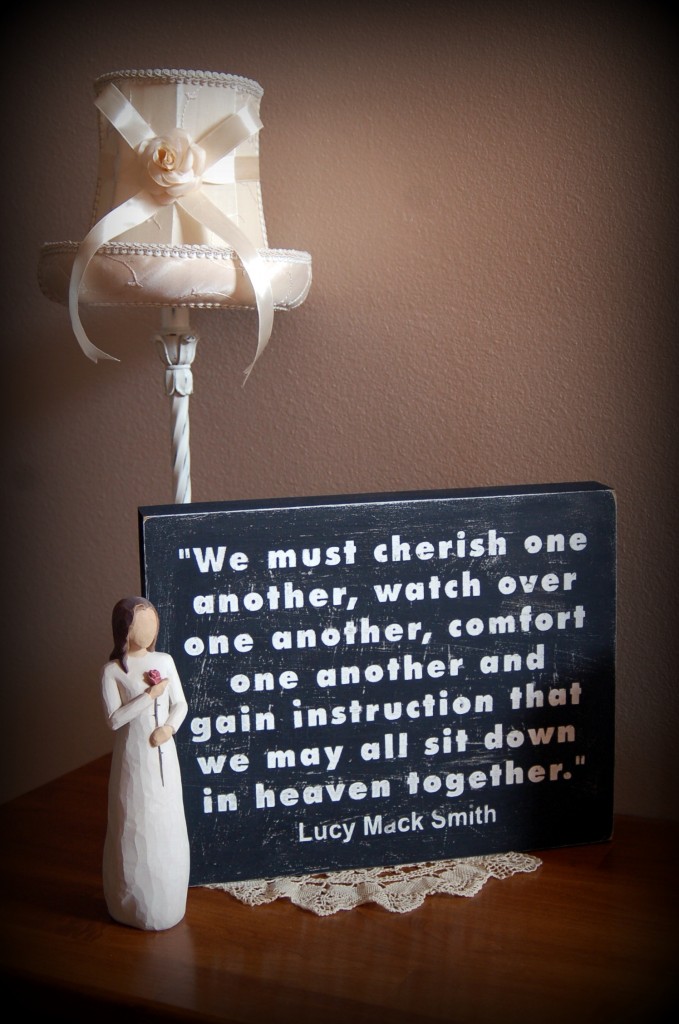 This little project was more of an experiment than anything.  I wanted to try this technique with painting  and vinyl lettering.   I do like the result and I will have a tutorial coming up in the next few weeks with something more for the fall!  So stay tuned to see what I can come up with!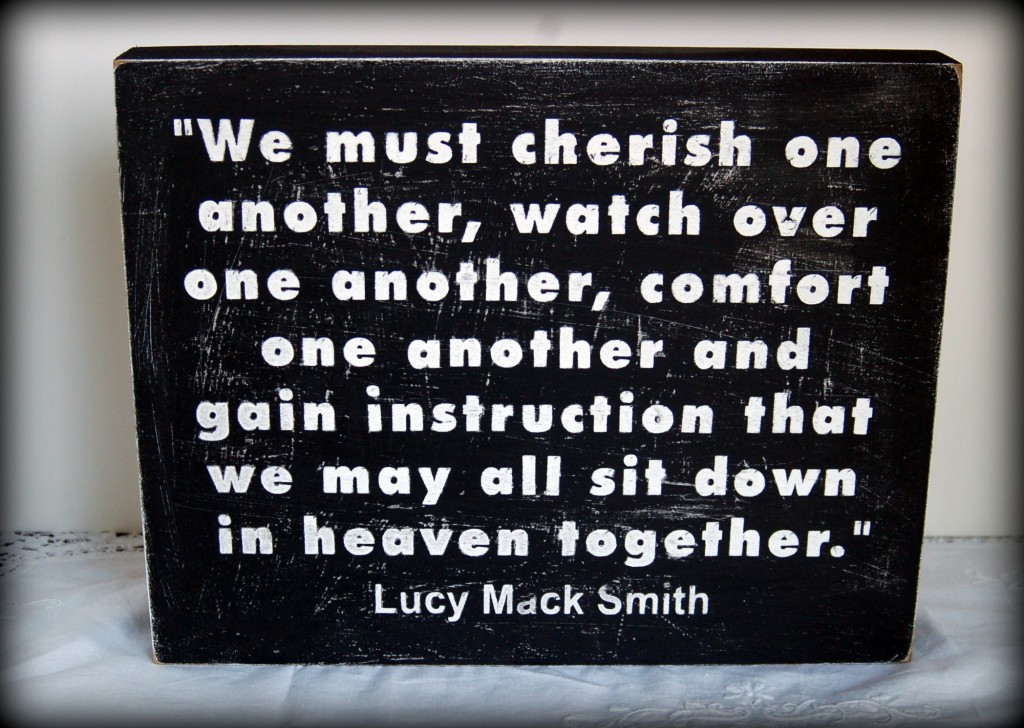 I love this saying by "Lucy Mack Smith".  It was the theme of a recent Mother/daughter activity that we had and I am going to use it to center a Family Home Evening  around it.  It has a great message for all of us, and this time of year when all the kids are going back to school, it is always a good reminder to each of them about the importance of being a good friend to all of their classmates, but especially those who tend to not have many friends.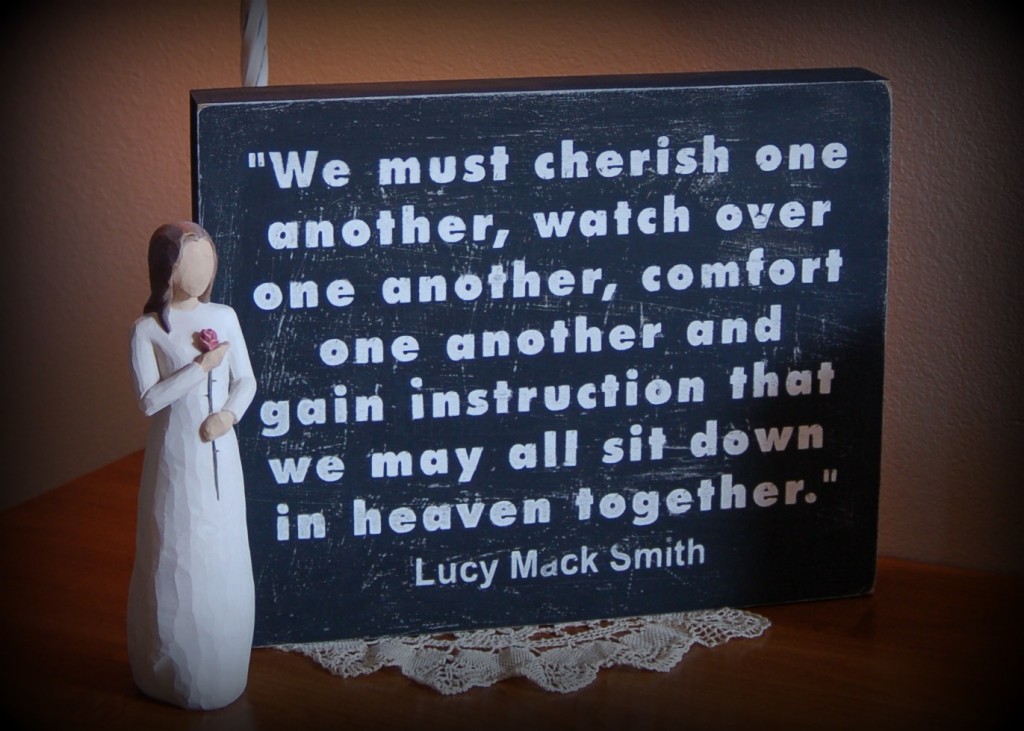 Have a great weekend and see if there is someone out there that you can show a little kindness to.  It will make them feel better and it will make you feel better!