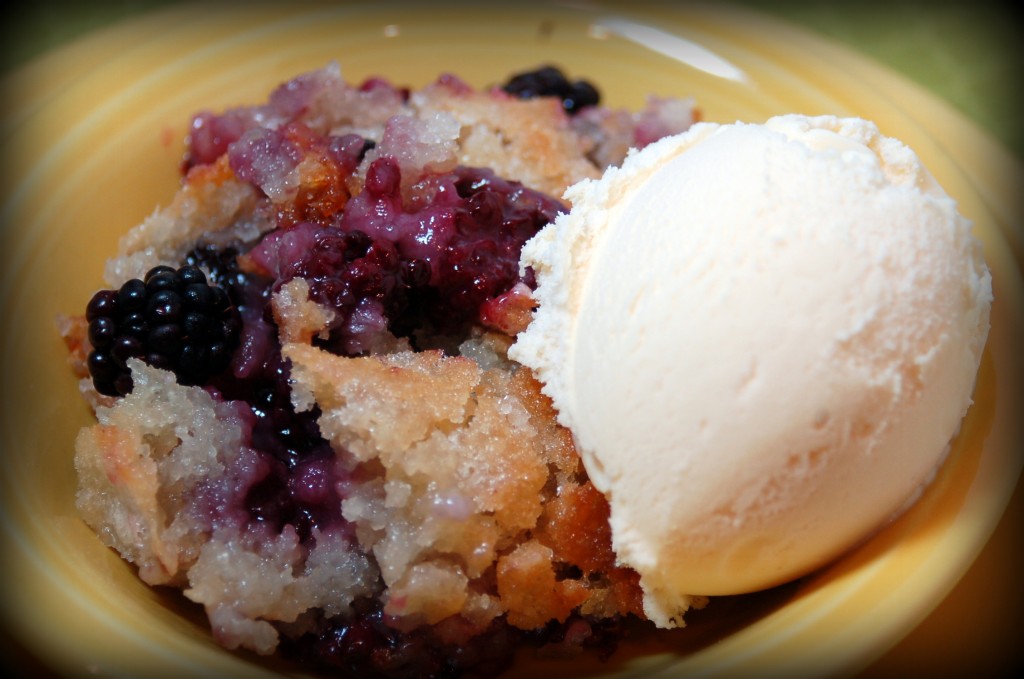 Yesterday I made blackberry jam and I had a few berries left over so I decided to try making a cobbler with them.  I already told you how much I am in love with these berries and they rang true again with this cobbler!  My husband kept saying how good this was and kept asking me what was in it that was different, so that is how good they are… for him to even notice!
So does anyone want to make a blackberry cobbler?  I think that you could substitute the blackberries for blueberries, raspberries, peaches, apples, apricots, or almost any summer fruit.  Do any of you have any fresh fruit in your garden that you need to use up, this is a great  way to make a fresh summer treat!
 This recipe is from Pioneer Woman, but I had to change it up a bit, because it called for self rising flour and I did not have any.
Blackberry Cobbler
Ingredients:
1/2 cup butter, melted
1 1/4 cups plus 2 tablespoons sugar, divided
1 cup flour
1 1/3 teaspoon baking powder
1/2 teaspoon salt
1 cup milk
2 cups fresh (or frozen) blackberries  (or blueberries, peaches, raspberries, etc)
Directions:
Preheat oven to 350 degrees F.  Grease a 3-quart baking dish with butter.
In medium bowl, whisk 1 cup of the sugar with the  flour, baking powder and salt.  Add milk and whisk until mixed.
Whisk in the melted butter.
Rinse the blackberries and pat dry.
Pour the batter into the baking dish and sprinkle the blackberries over the top of the batter.
Sprinkle 1/4 cup sugar over the top of the batter and blackberries.
Bake for 1 hour,or until golden brown and bubbly.  When 10 minutes of cooking time remains, sprinkle remaining 2 tablespoons of sugar over the top.
Serve by the spoonful, topped with whipped cream or ice cream.  Enjoy!
This is what it looks like right before you put it in the oven to bake: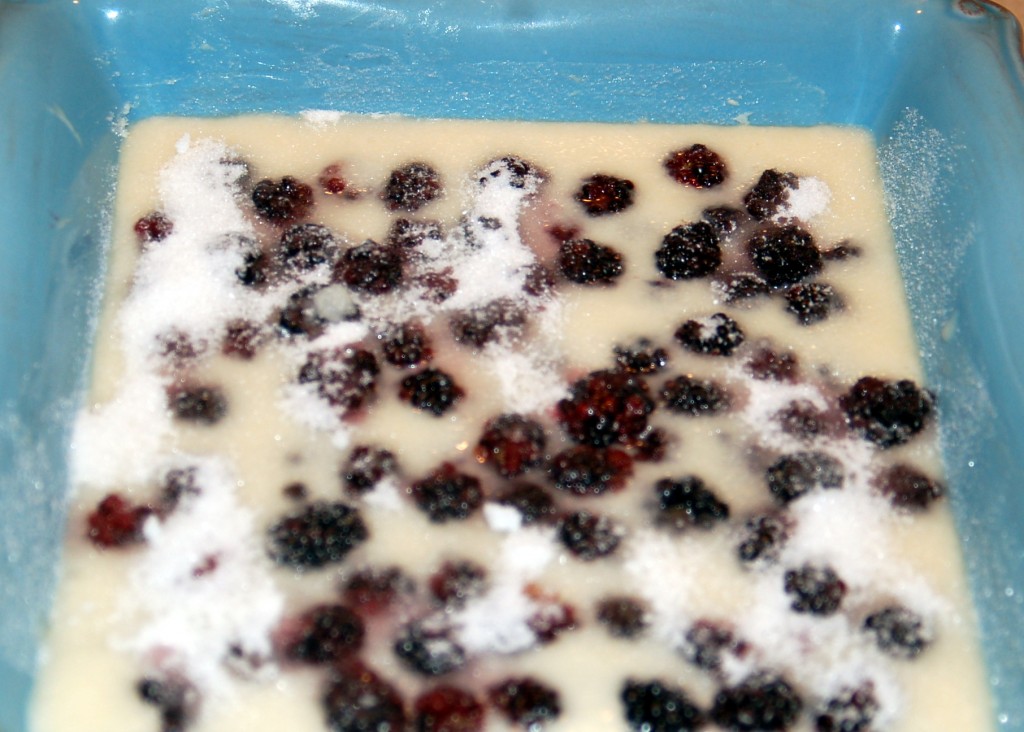 When it comes out of the oven it has this golden, crispy crust with the yummy sweetness of the fruit!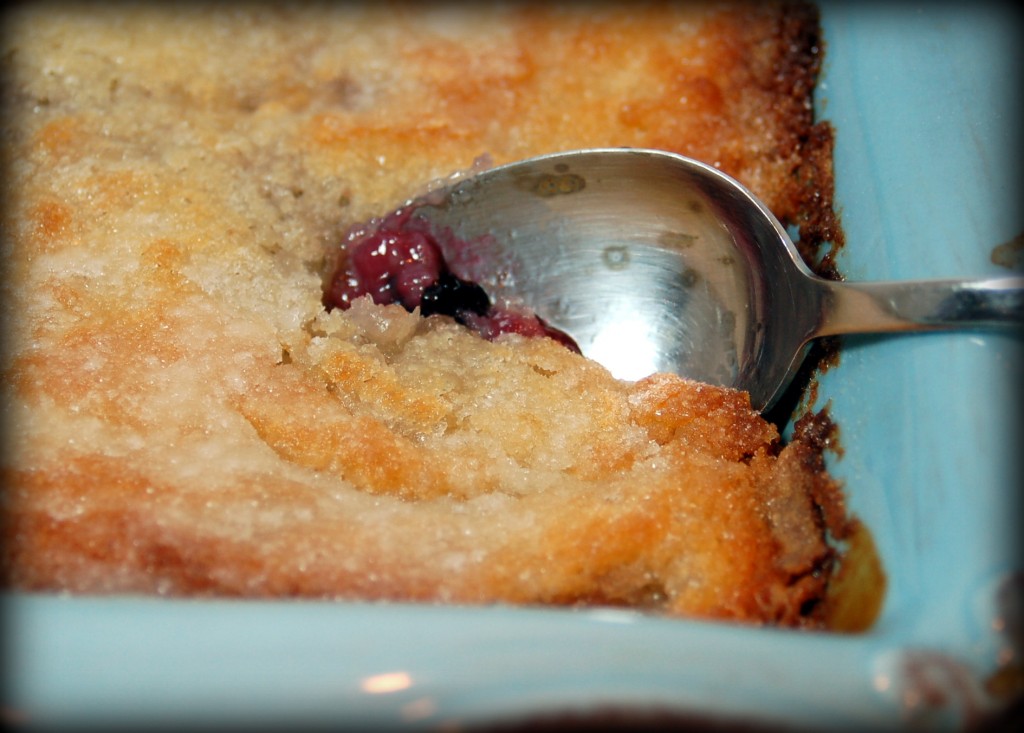 What a great summer treat with all of the fresh fruit that we have around us!