This post today is from my MIL! There is no recipe, it is just one of those "dump" recipes that turn out so yummy and good!  What do you think?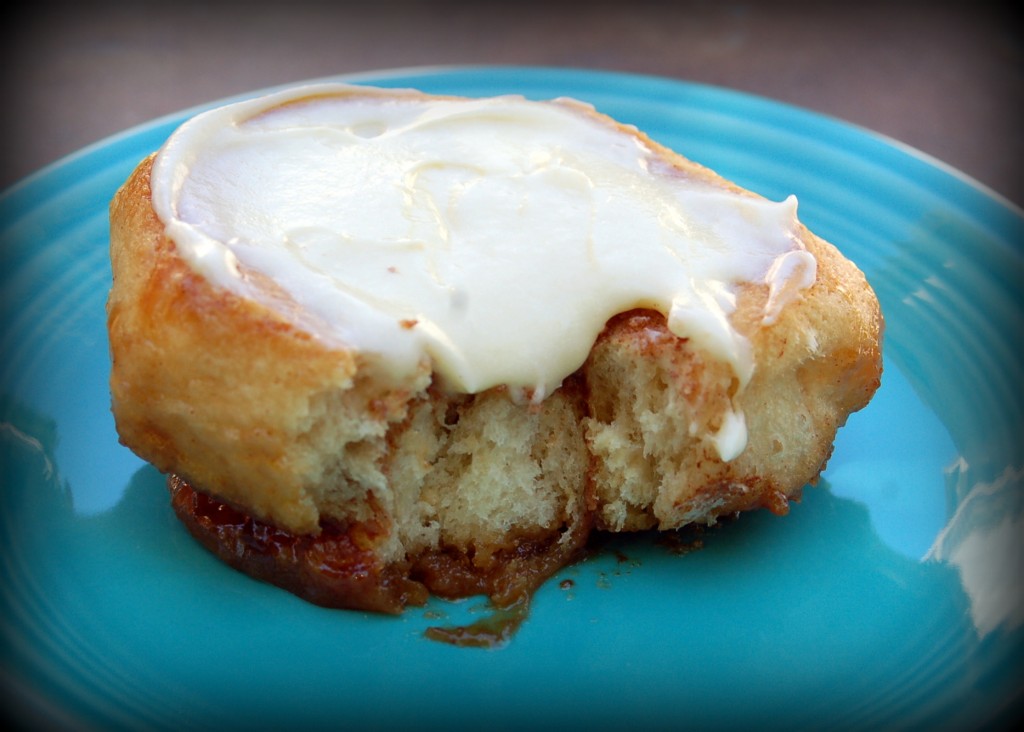 Here's how to make Caramel Cinnamon Rolls:  First pour some whipping cream into the bottom of your pan, just enough to cover the bottom good.  Then sprinkle the cream with brown sugar.  You want to cover most of the cream to make it caramel-ly but don't overdo the sugar or it will be too much and turn hard. This is what mine looked like.  I just used the frozen Rhodes Cinnamon Rolls and they were delicious, but I am sure homemade would be even that much better!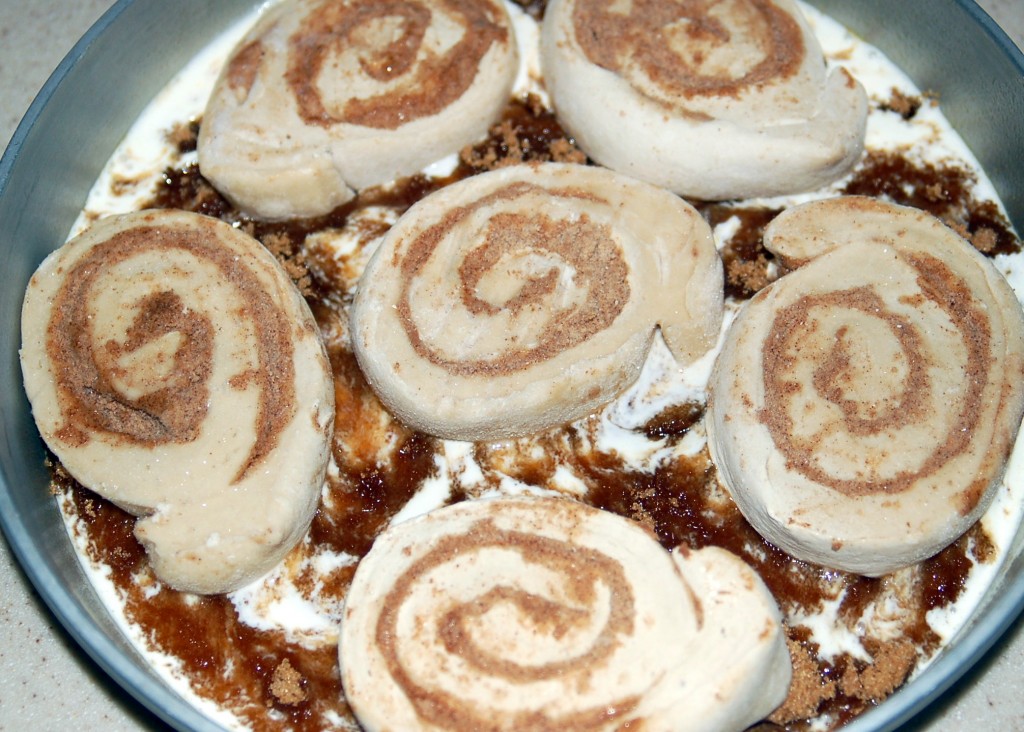 Let them raise and then bake at the temperature and time of your cinnamon roll directions.  When they are done take them out and turn the pan over immediately over a rack and a plate or cookie sheet to catch the drips.  This lets all that yummy gooey goodness seep down into the cinnamon rolls.  When they have cooled, frost the tops with your favorite frosting! I just used the frosting packet that comes with these rolls, so it really doesn't get any easier than that, but they have a great homemade taste!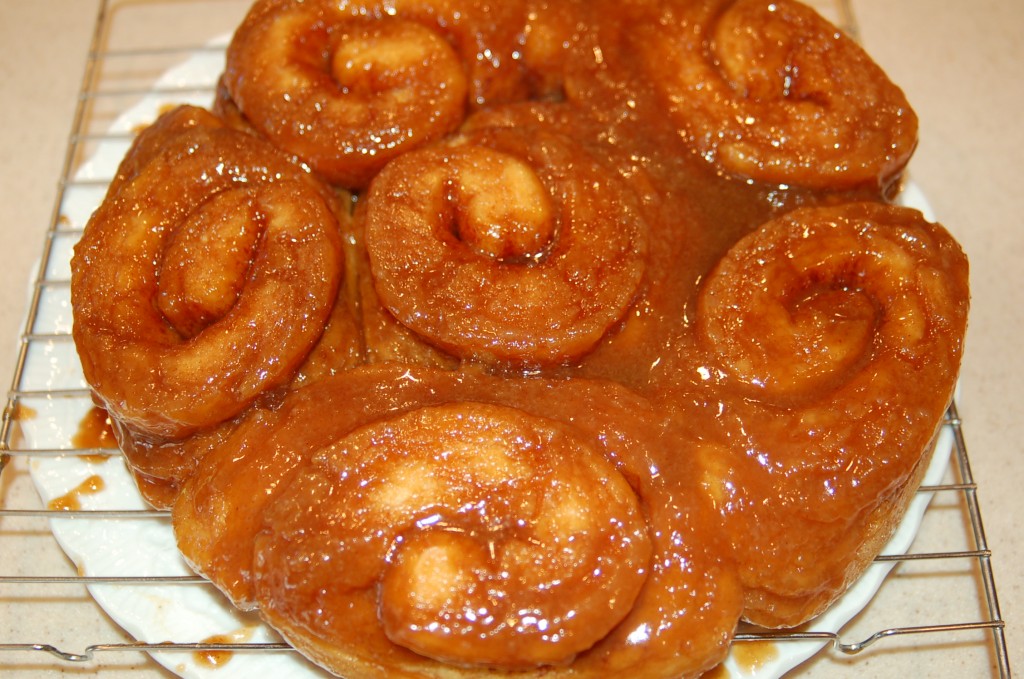 Easy, yummy, caramel cinnamon rolls!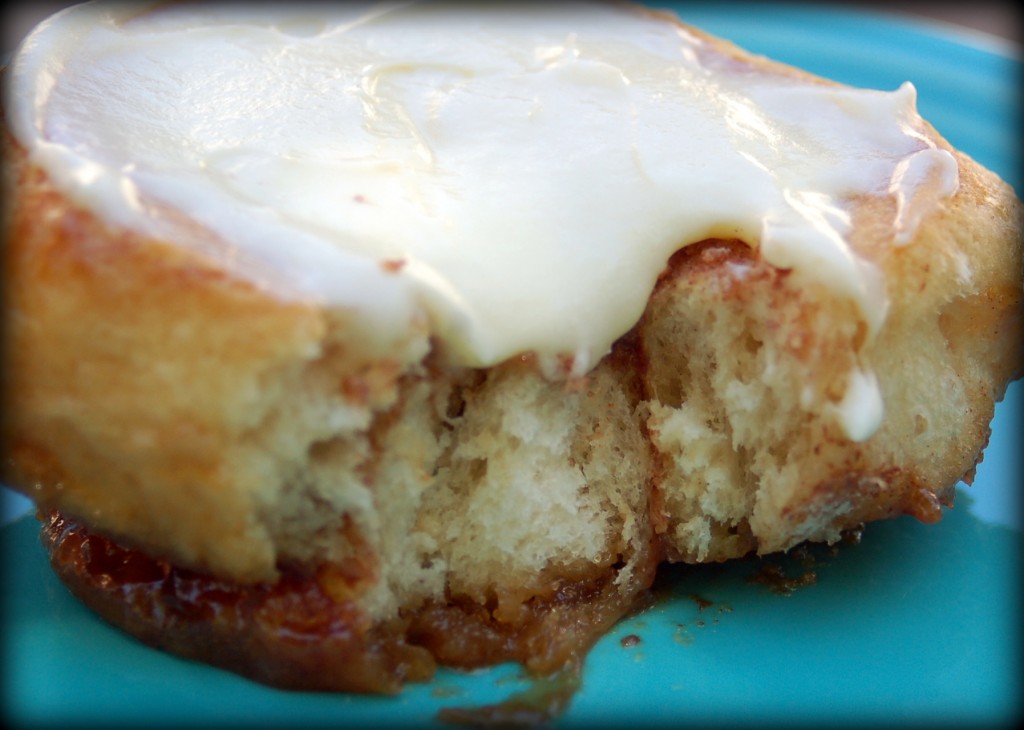 If you make these with the frozen roll dough, they are a breeze to make and you only have to heat up your oven long enough for them to bake, so they are perfect for a quick summer time snack or dessert!