Okay, does anyone out there need a fast, easy, tasty, treat for the Super Bowl? Or perhaps you need a fun treat for your next party, get together or just to indulge yourself? This treat is perfect for all those occasions. It is great for guys, girls and kids…so that pretty much includes everyone! I could even go so far as to say that this is a "healthy" snack because dark chocolate is good for you, right?!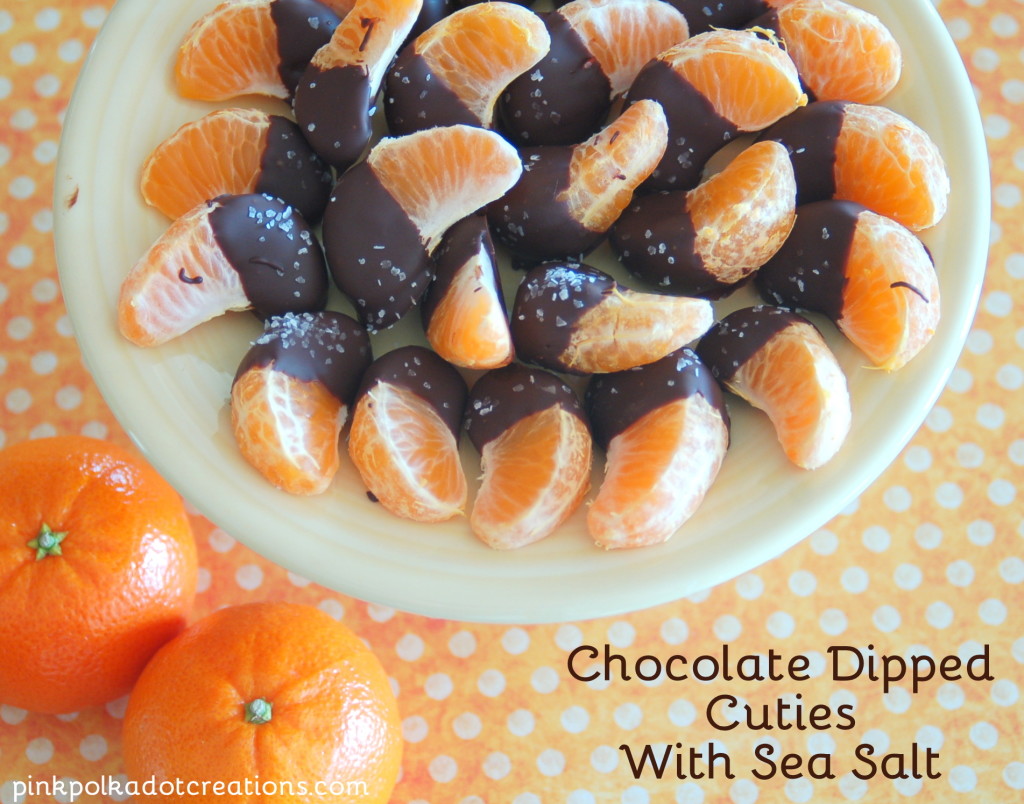 These are just the right balance of sweet, tart and salty!
All you need to make these are: cutie oranges-peeled and sectioned
Dark chocolate-melted
Sea Salt or Kosher Salt-optional
Just melt your chocolate in the microwave. dip half of the peeled, sectioned orange in the chocolate and place on a cookie sheet lined with parchment paper or waxed paper. If you want the salt, sprinkle on a few grains before the chocolate sets. Let the chocolate set and they are ready to eat! Store any leftovers in the fridge, that is if you have any!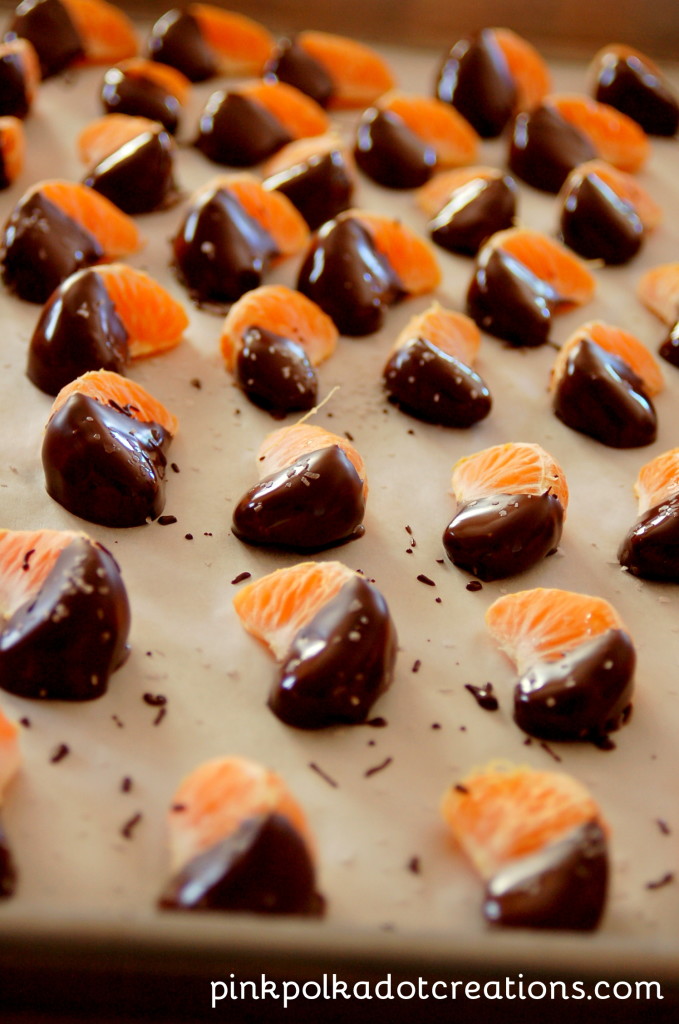 I just used good dark chocolate chips and melted them in a glass measuring cup. Make sure your oranges have the skin on each section. The chocolate will not stick if there is any juice on the outside. I did about half with salt and half without because I was not sure if the kids would like the salted version. I don't know if the kids liked the salted version or not, but I do know that there were none left over!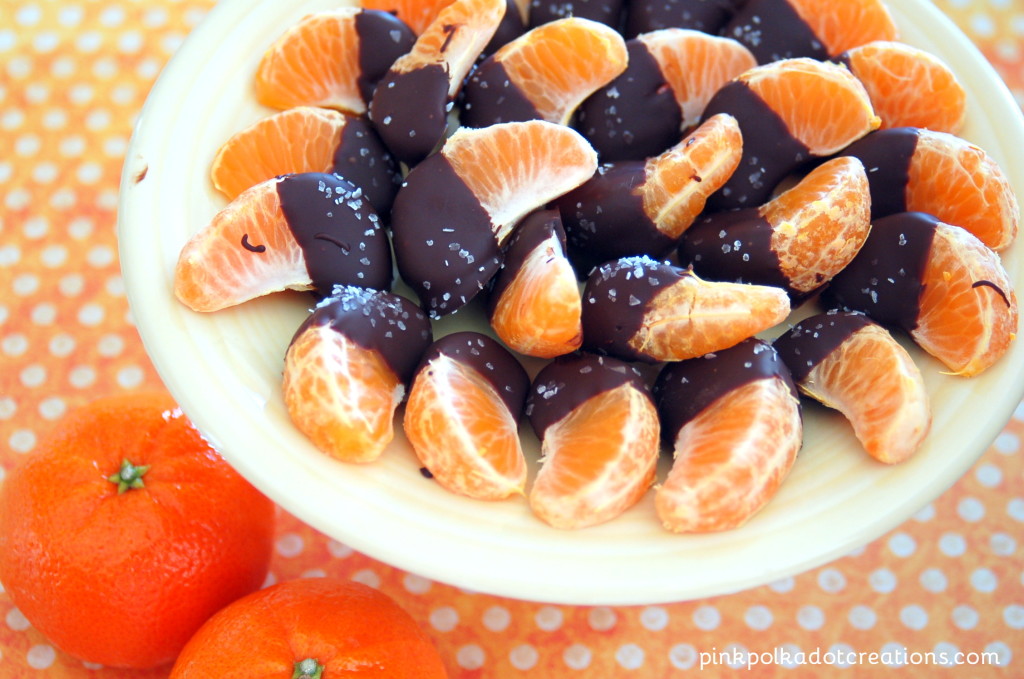 I may just have to make these again real soon!
I'll just tell myself that they are good for me! :)
Do any of you have any favorite recipes that you make for the Super Bowl? We usually have something different every year, we don't have a set menu. I haven't really even thought about our menu yet, but I am thinking that it is going to be something easy and buffet style!
But, this year none of our favorite teams are in it, so I guess we will have to concentrate more on the commercials!
Thanks for visiting today! Love Ya!
Keep in touch…Like on Facebook and Pinterest
PS. I have been having a lot of trouble with my shop. If any of you would like to order anything, please e-mail me directly at rita@pinkpolkadotcreations.com