I made these coconut cupcakes with chocolate ganache for our Sunday dinner and they are to die for!  They have coconut milk and coconut flavoring in them and they are so moist and yummy, then you add a layer of chocolate ganache between the cupcake and the fluffly cream cheese frosting… oh so heavenly!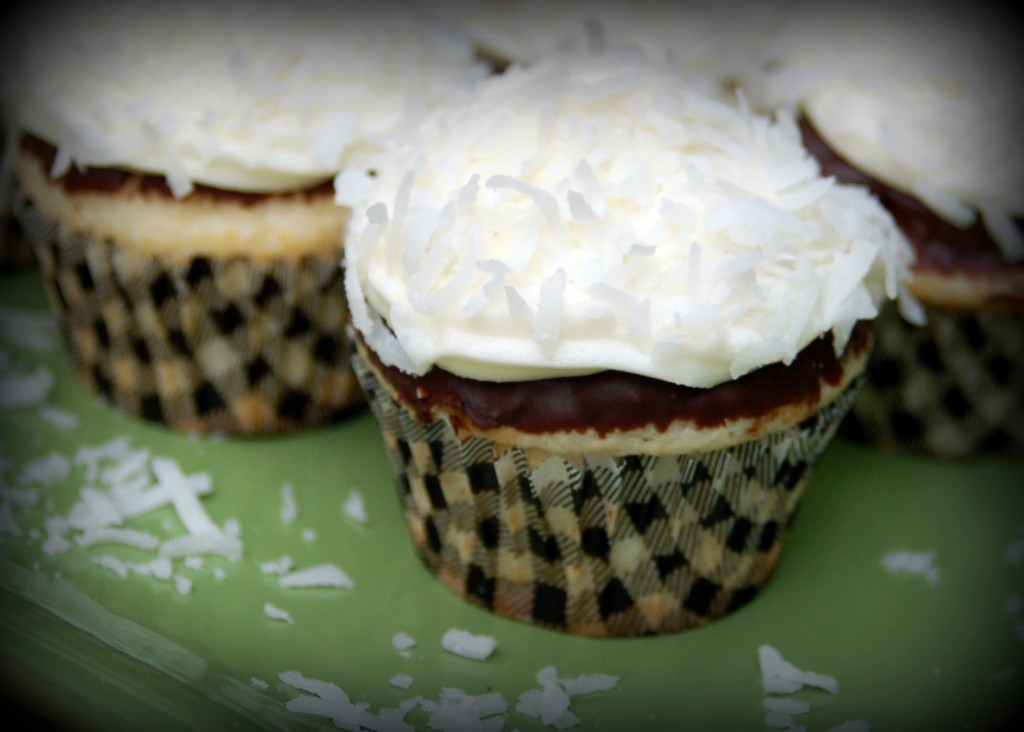 They also look so pretty on a cake stand!  These would be great for any gathering or get together.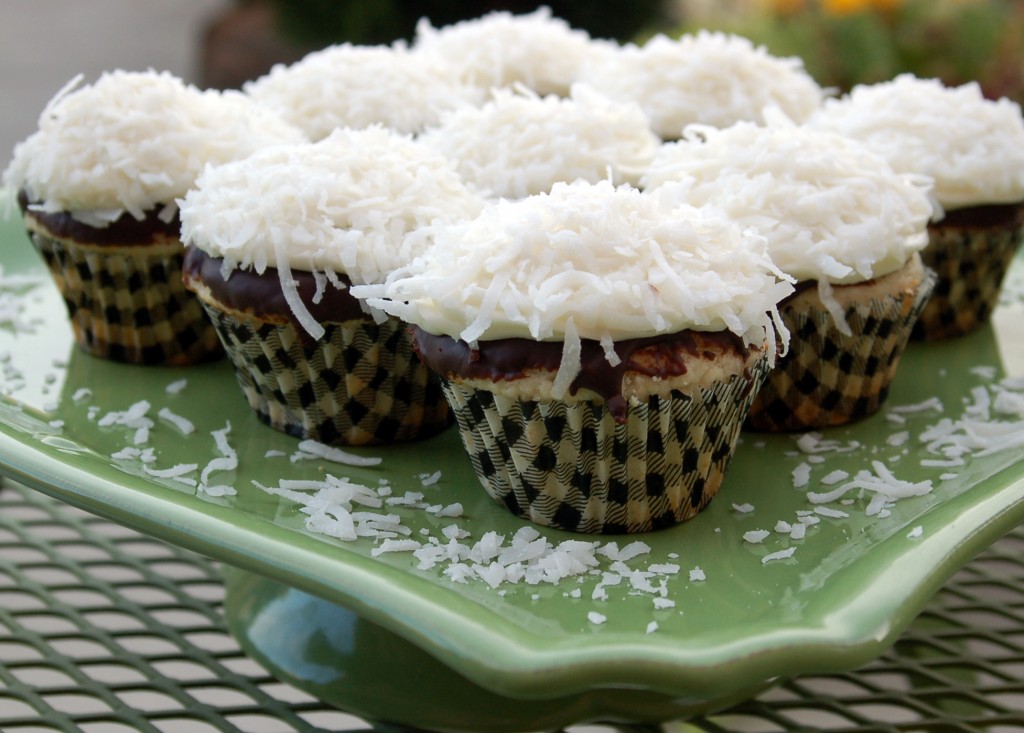 So does anyone want to make Coconut Cupcakes with Chocolate Ganache?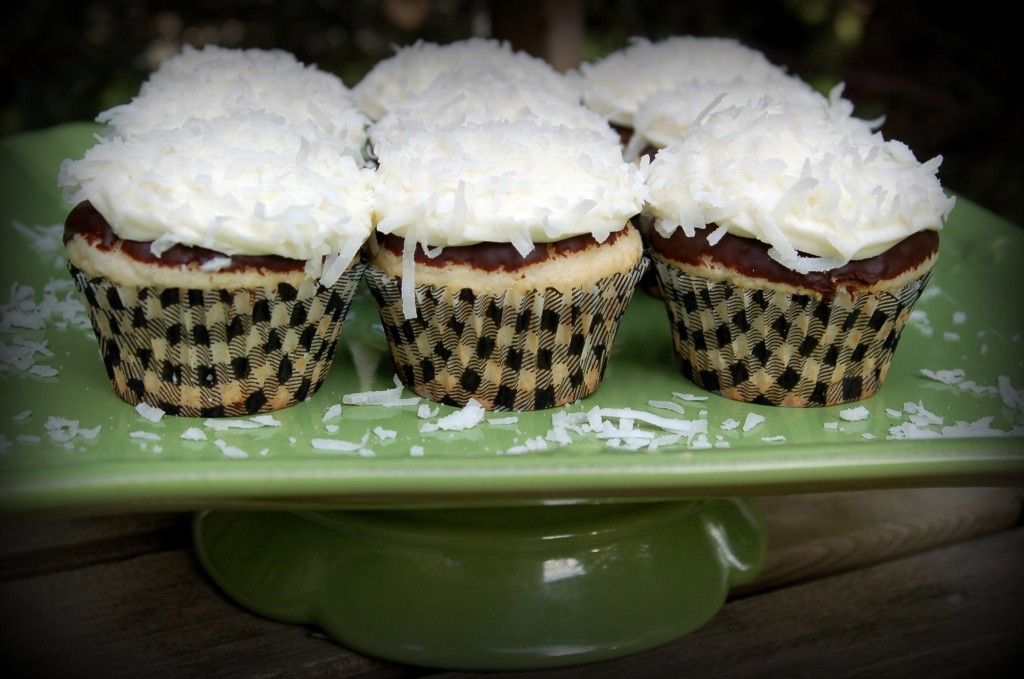 Coconut Cupcakes with Chocolate Ganache
Recipe slightly adapted from Your Cup of Cake
Yield: 20-24 cupcakes
Ingredients
Coconut Cake:
1 box white cake mix
4 egg whites
1/3 cup oil
1 teaspoon coconut extract
1 teaspoon vanilla extract
3/4 cup coconut milk (canned, not light)
3/4 cup sour cream (I used fat free)
Ganache:
1 cup semi sweet chocolate chips
1/4 cup half and half
1/2 teaspoon coconut extract
Coconut cream frosting:
1/2 cup butter, softened
8 oz cream cheese, softened
1 1/2 teaspoons coconut extract
4-5 cups powdered sugar
Shredded coconut for decoration
Directions
1.  Preheat oven to 350 degrees F. and line pans with cupcake liners
2.  In a large bowl, sift cake mix to remove lumps.  Set aside.
3.  Use a whisk to combine egg whites, oil, coconut extract, vanilla extract, coconut milk and sour cream.  Whisk until smooth.
4.  Add cake mix and stir with spatula.
5.  Fill cupcake liners 3/4 full, using a large ice cream scoop and bake for 17-22 minutes, or until an inserted knife come out clean.  (Do not overbake!)
6.  Let cool on cooling racks.
7.  Ganache:  When your cupcakes are cooled, place chocolate chips and half and half in a heat proof bowl.  Microwave 30 seconds and then stir.  Continue to microwave in 10 second increments and stirring in between until it is smooth.
8.  Dip the tops of your cooled cupcakes into the ganache and let set before frosting.
9.  Coconut Cream Frosting:  Beat butter and cream cheese until smooth.  add coconut extract and then slowly add powdered sugar until you reach your desired consistency.
10.  Pipe frosting onto cupcakes then roll into a bowl of shredded coconut to decorate.  Enjoy!
You can use whipping cream in the ganache, but I like to use half and half, it makes me feel like I am cutting calories and fat grams.  But in a dessert like this who really counts those things?!
Ooh so good!  Is your mouth watering yet?