Have you tried Cranberry Orange Bread??
Oh my! A few days ago I was having some trouble sleeping, so I got on Pinterest in the middle of the night and I was just pinning away! One of the recipes that caught my eye was Cranberry Orange Bread! If I would have had some cranberries in my house, I probably would have made it…right there in the middle of the night! But as it was…I had to wait until I could go to the store the next morning to get a bag of cranberries…but it was totally worth the wait!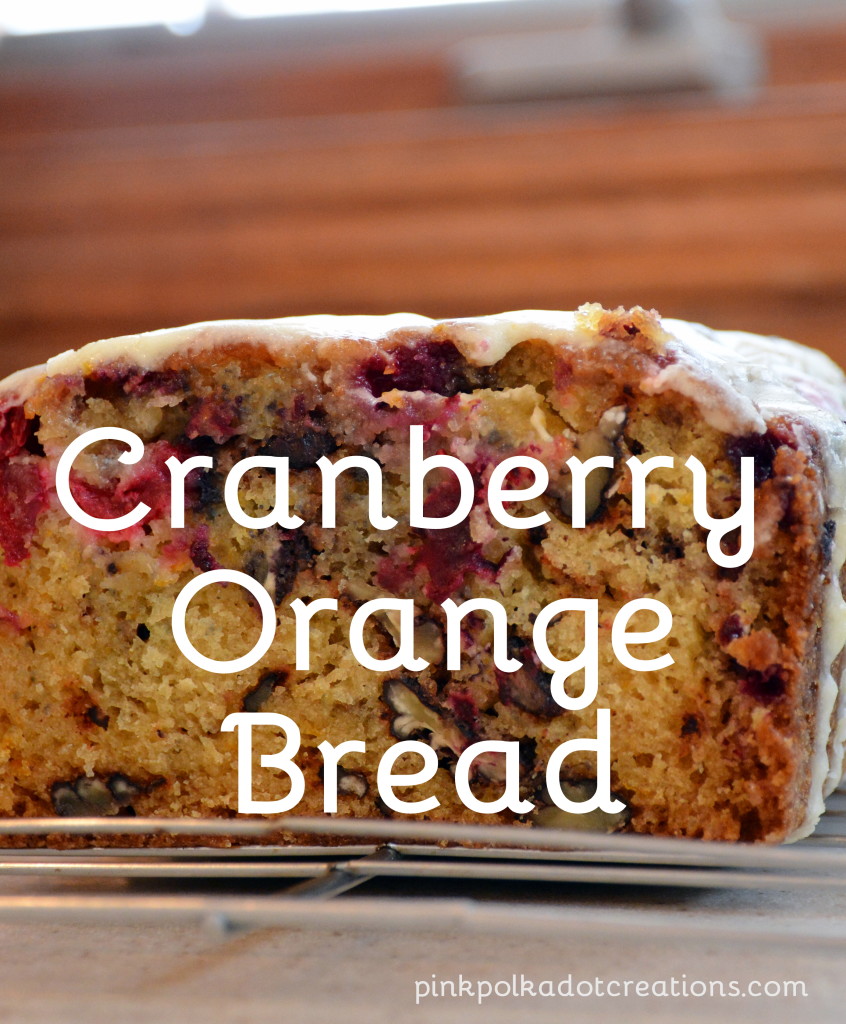 This is a wonderful sweet bread with the tang of the cranberries, the crunchiness of the nuts and the zestfulness of the orange peel! I added the orange glaze to it and it just set it over the top! This sweet bread is the perfect dessert, breakfast food, or a great snack for a particularly jolly old guy. :) I combined a couple of recipes to make this bread and then I finished it with the zesty orange glaze to send it over the top!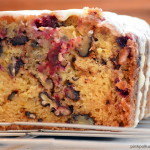 Cranberry Orange Bread
2015-12-13 21:51:14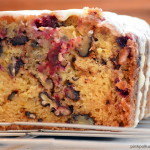 Serves 20
A delicious sweet bread with the tang of cranberries, the crunchiness of nuts and the zestfulness of orange peel. These flavors are sure to put you in the holiday spirit.
Nutrition Facts
Amount Per Serving
Calories 376
Calories from Fat 137
Trans Fat 0g
Polyunsaturated Fat 4g
Monounsaturated Fat 10g
Total Carbohydrates 56g
19%
Sugars 34g
Protein 4g
* Percent Daily Values are based on a 2,000 calorie diet. Your Daily Values may be higher or lower depending on your calorie needs.
Ingredients
4 cups flour
2 teaspoons baking soda
1 1/2 teaspoon salt
2 cups sugar + 1/4 cup to put on top of cranberries
3 cups fresh or frozen cranberries
2 tablespoon grated orange zest
2 eggs
1 cup orange juice
1 cup water
2/3 cup vegetable oil
2 cups chopped pecans or walnuts
Orange glaze
2 cups powdered sugar
1 tablespoon butter
1 orange-zested and juiced
Instructions
Preheat oven to 350 degrees F. Grease and flour 2- 9" x 5" loaf pans. Place cranberries in small bowl and top with 1/4 cup sugar, mix in and set aside. Mix flour, baking soda, and salt in bowl and set aside. In mixing bowl, combine 2 cups sugar, orange zest, and vegetable oil. Add eggs and mix together. Add flour mixture, orange juice and water to sugar mixture. Mix well. Fold in cranberry mixture and nuts. Divide batter into the prepared pans. Bake for 1 hour or until the bread springs back when lightly touched. Let stand 10 minutes, then turn out onto a wire rack to cool completely. For glaze, mix powdered sugar, butter, and zest together, add orange juice until a glaze consistency. Drizzle glaze over the top of the cooled loaves.
Notes
This bread freezes well.
Pink Polka Dot Creations http://pinkpolkadotcreations.com/
This is probably the closest thing to fruitcake that I am ever going to make! Ha Ha! But I absolutely love this bread and the orange and cranberry flavors will be sure to put you in the holiday spirit! It tastes even better the next day!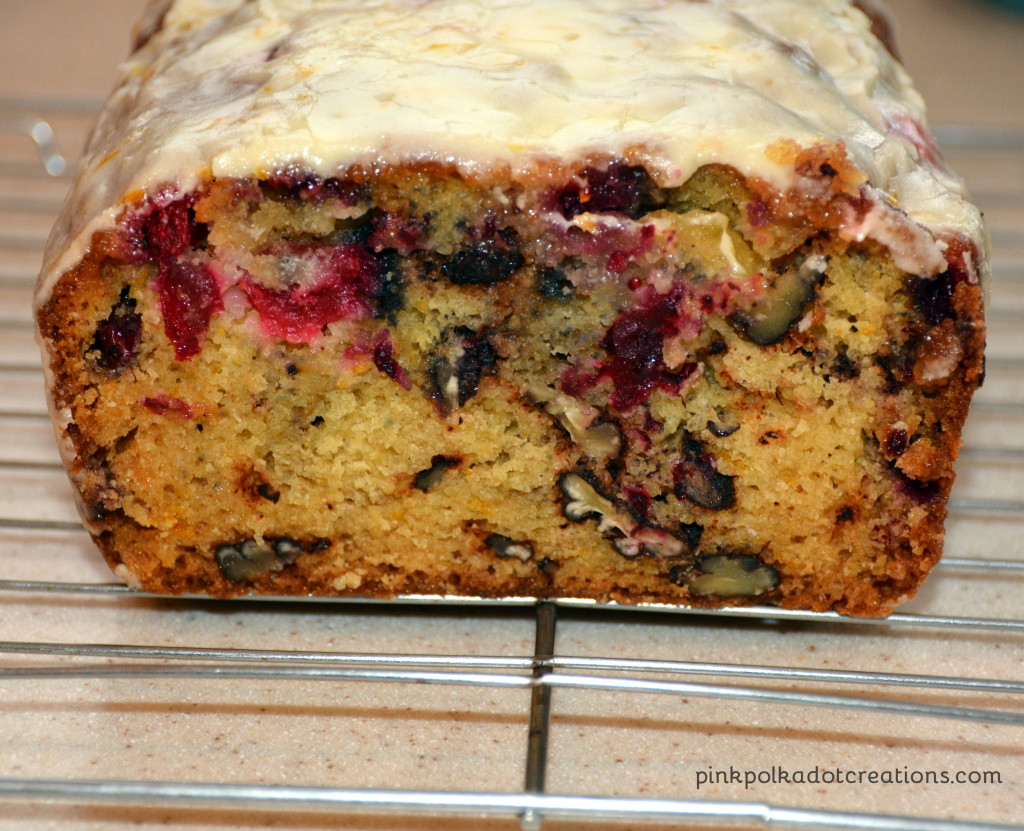 This is one recipe that I will add to my recipe arsenal! It freezes well and would be wonderful in mini loaves to give as gifts! (If you make mini loaves, bake for about 35 minutes)
How is everyone coming on all of their Christmas preparations? I am slowly getting my projects done. I still need to make a batch of fudge and my peanut clusters, but if I make them right now, I will eat too many! :)
Thanks for visiting! Hope you have a Merry Day!