Am I showing my age, by the title? How many of you remember, as a child, jumping the rope to that chant? How many remember even jump roping as a child? Oh, the good ol' days.
Today this recipe comes from my special friend, Susan. She is my exercise partner, my lunch friend, my sounding board, and my personal gardening expert! What more could a girl want?
This recipe is very rich and creamy, and I have made it many times and not once has it ever gone sugary! It makes a big batch,( 2 pans full) which is perfect for gift giving! Are you ready to make some?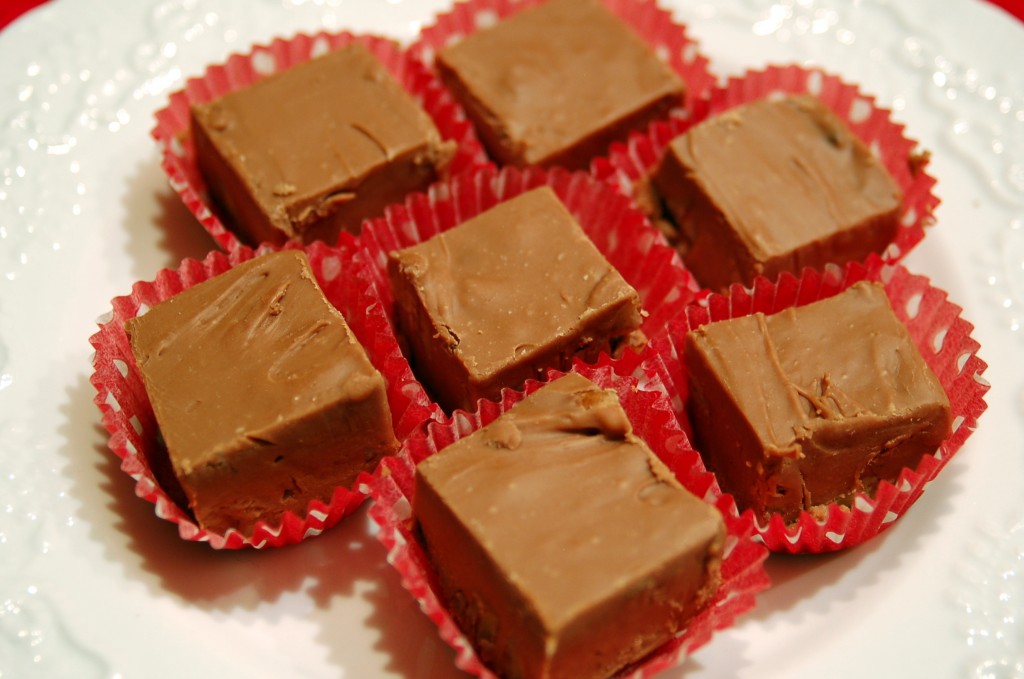 Susan's Fudge
4 ½ cups sugar
12 oz. canned milk
Boil for 10 minutes, stirring constantly so it does not scorch!
3 bags of chocolate chips (I used milk chocolate, but you could use semi-sweet)
7 oz. jar marshmallow cream
½ lb butter
1 Tablespoon vanilla
Chopped nuts, if desired (I used about 1 ½ cups)
Add hot mixture and mix till dough consistency or 10 minutes in Bosch mixer. Pour into 2 buttered 9 x13 pans. Let cool. This recipe freezes well.
You could add some candy canes and gumball to decorate. Wrap in cellophane and tie with a big bow, or you could put them in Chinese take out cartons, etc. I will have some fun ideas you can do with the take out cartons.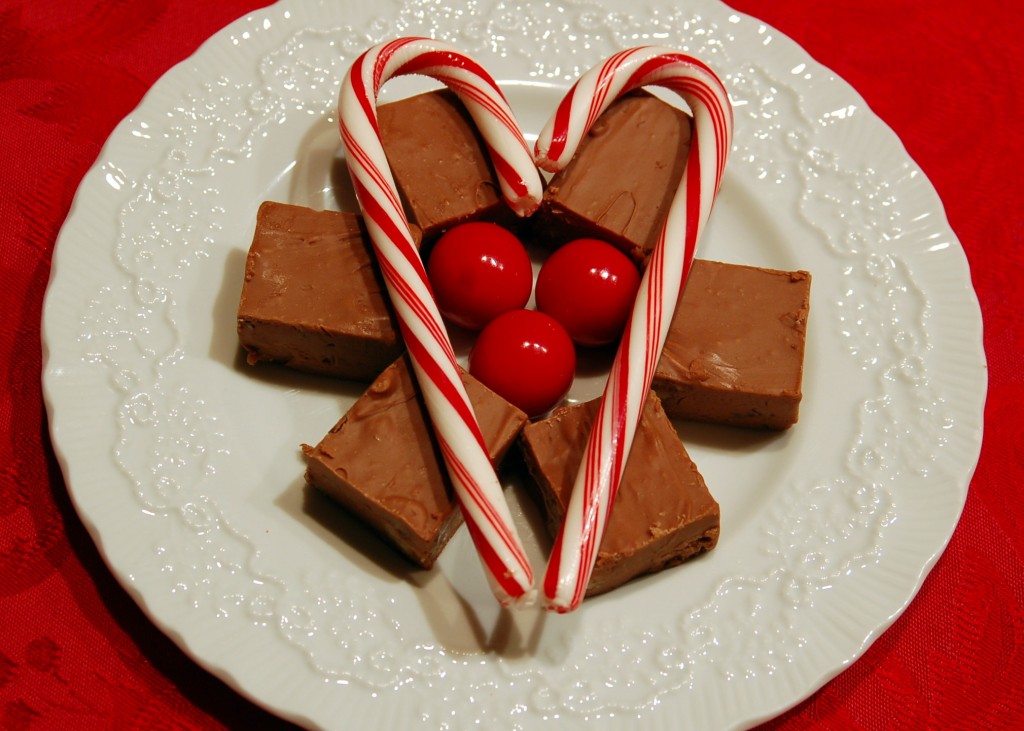 Are you ready to go make some yummy fudge? This is so great, because you can get it all made up and put it in the freezer before your holidays get too much more hectic, and all you have to do is pull it out and let it thaw a bit and you are good to go! (Sometimes, I must I admit, I can't wait that long!) This is a perfect gift for neighbors, Visiting Teaching, co-workers, friends and your family!