We had our Easter Party yesterday because a lot of our families are going to be out of town next weekend, so we pretended it was Easter at Grandma's house a week early!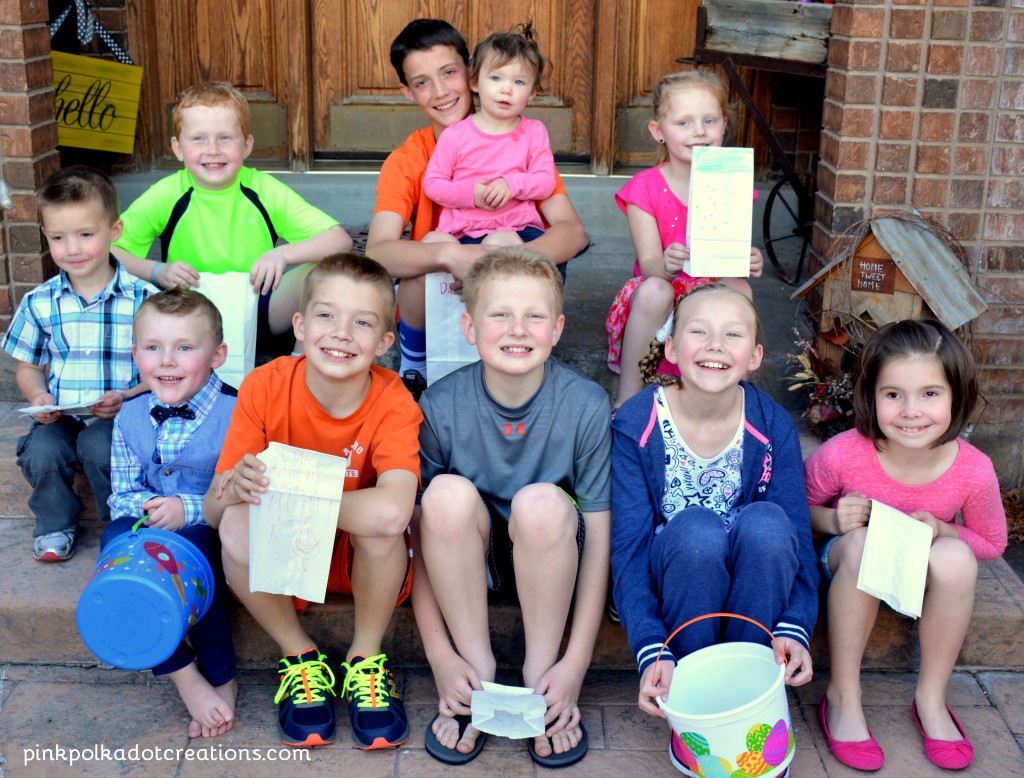 We had our annual Easter Egg hunt, dinner and a fun time with all the cousins!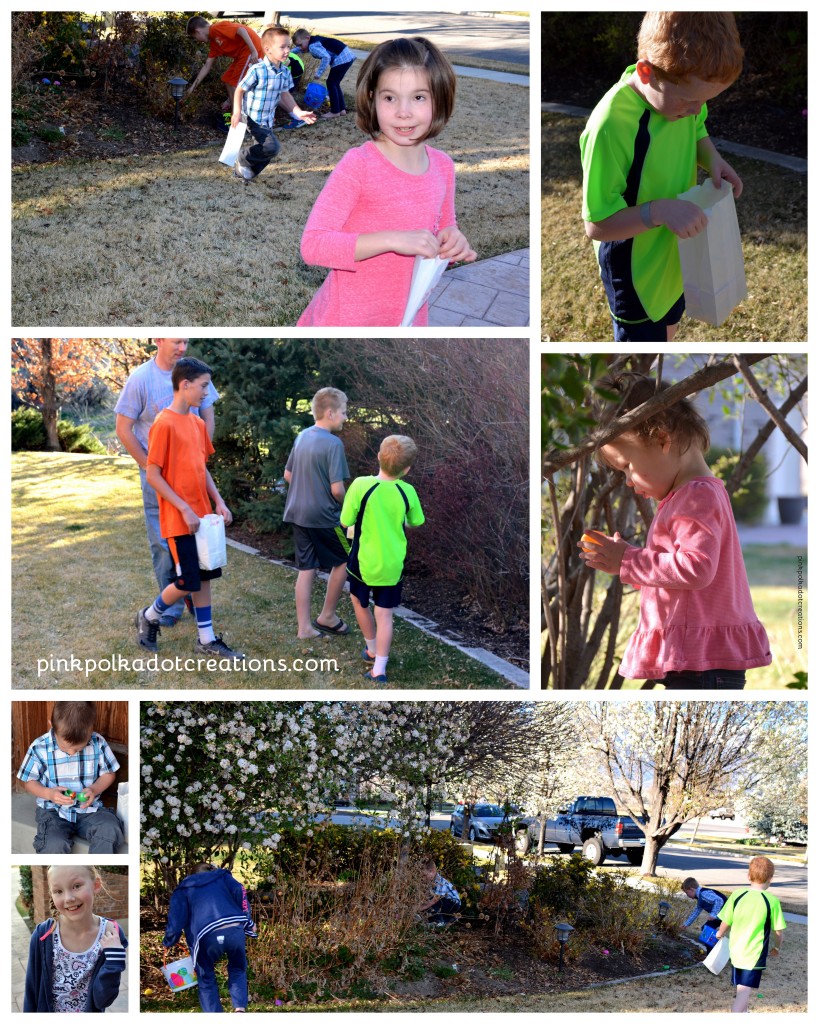 The kids are always so fun to watch them running around trying to find their eggs. I love the innocence of our littlest one when she found an egg! She really thought that she had quite a prize! The bigger boys had a hard time finding some of their eggs because the Easter bunny must have hidden some of them really well! :)
Here are some of the goodies that we had. We had our usual "Grandma's Candy Bar", bags of goodies with the fun bag toppers, a prize from grandma and grandpa's trip, the Easter countdown (I know that we are a week late for the countdown!…I'm a wonderful grandma, I know!) and I gave them a conference packet for The Church of Jesus Christ of Latter Day Saints General conference next Sunday. I will post several places that you can print conference packets later in the week.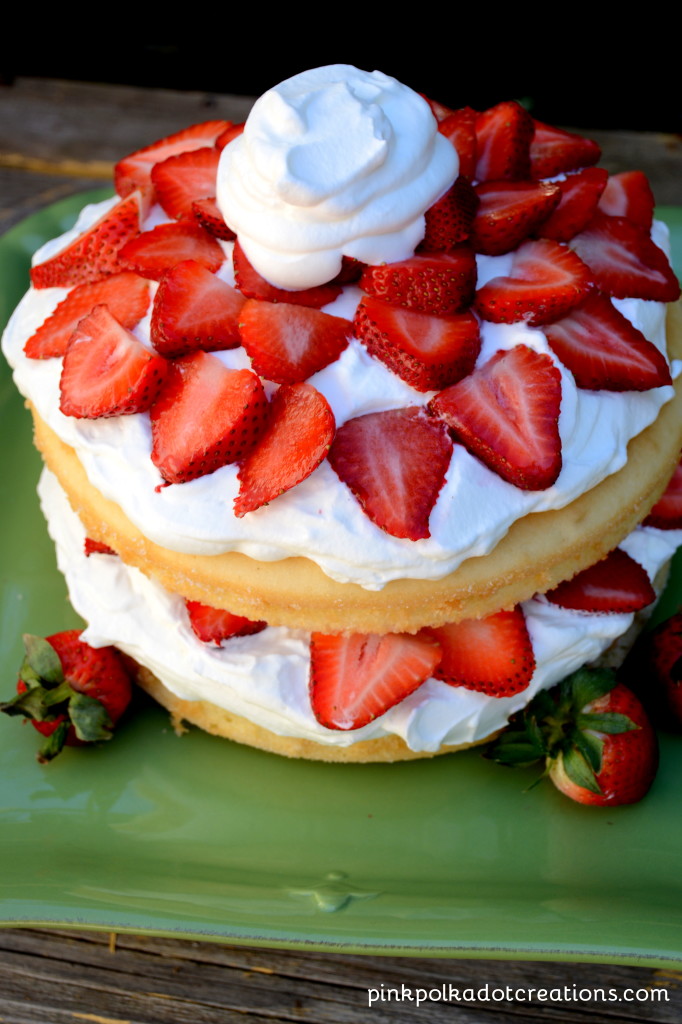 This is the dessert that we had! My kids all know that spring is here when grandma makes her strawberry shortcake! I posted this recipe a couple of years ago, but decided to do it again because now the recipe is in a printable format!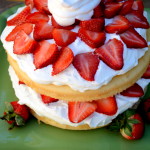 Strawberry Shortcake
2015-03-29 22:34:03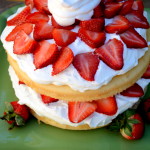 Serves 15
A beautiful strawberry shortcake that is as beautiful as it is delicious and it all starts with a cake mix!
Nutrition Facts
Amount Per Serving
Calories 193
Calories from Fat 44
Trans Fat 0g
Polyunsaturated Fat 2g
Monounsaturated Fat 2g
Total Carbohydrates 34g
11%
Sugars 21g
Protein 4g
* Percent Daily Values are based on a 2,000 calorie diet. Your Daily Values may be higher or lower depending on your calorie needs.
Ingredients
1 French Vanilla cake mix
3 eggs
1 1/4 cups water
1/2 cup butter-softened
1/2 cup all purpose flour
Filling and Topping
2 cups whipping cream-chilled
1/3- 1/2 cup powdered sugar-to taste
1 teaspoon vanilla (I used clear vanilla)
1 quart fresh strawberries, rinsed, drained and sliced
Instructions
Preheat oven to 350 degrees F. Grease two 9-inch round pans with butter or margarine. Sprinkle bottom and sides with granulated sugar.
For Cake
Combine cake mix, eggs, water, butter and flour in large bowl. Beat at medium speed with electric mixer for 2 minutes. Pour into prepared pans. Bake for 25-30 minutes or until toothpick inserted in center comes out clean. Cool in pans 10 minutes. Invert onto cooling rack. Cool completely.
For Filling and Topping
Beat whipping cream, powdered sugar, and vanilla extract until stiff in large bowl. Place once cake layer on serving plate. Spread with half the whipped cream and arrange sliced strawberries on top. Repeat with the remaining layer and whipped cream. Garnish the top with more whipped cream. Refrigerate until ready to serve.
Notes
Tip: Whipping cream doubles in volume when whipped. For best results, chill bowl and beaters.
Pink Polka Dot Creations http://pinkpolkadotcreations.com/
So now I have all of my Easter festivities done and I can just relax next Sunday and watch conference and soak in all the peace and quiet! :) Really I love it when all the kids are here, they are so full of fun and energy and it just rubs off on you! I just wish that I had half of their energy!
Thanks for visiting today and Happy Monday!