Today I have the BEST, easiest recipe for a yummy, CUTE Christmas Cookie!
(Say that fast 3 times!)
This  recipe is perfect for this time of year when everyone is so busy and you don't have a lot of time to bake, but yet we have to take a treat with us almost everywhere we go!  There are parties every week and church socials and school functions and dance festivals, so you need to try this recipe because it is so simple, yet everyone will think that you spent a lot of time making them!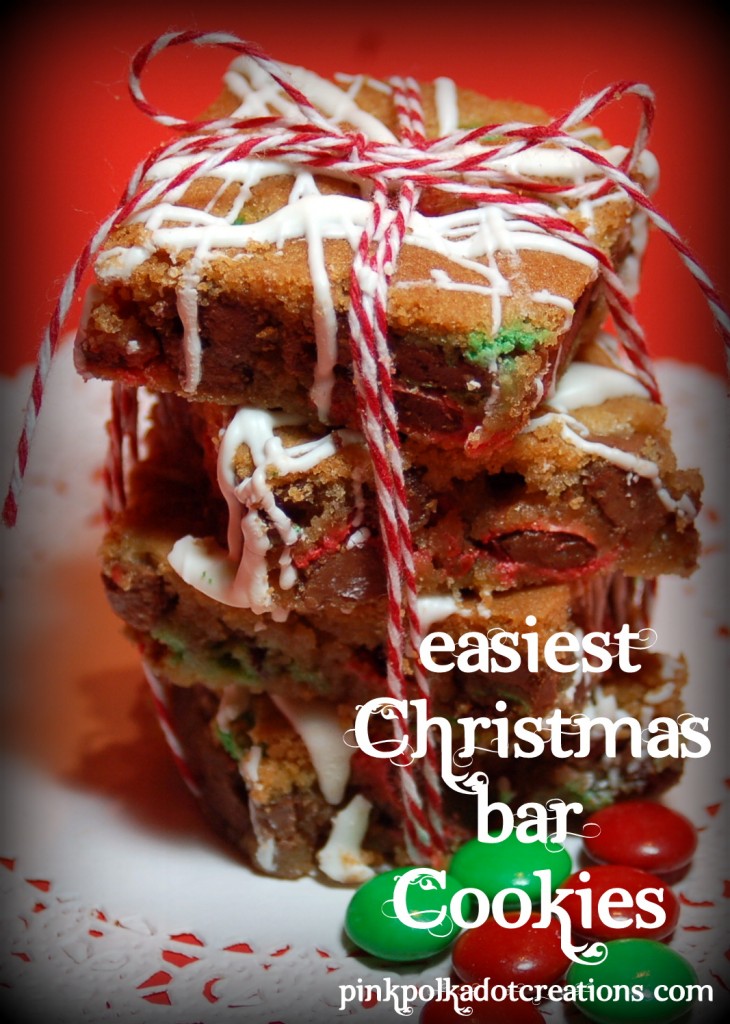 M& M Christmas Bar Cookie
1 cup butter, softened
3/4 cup sugar
3/4 cup brown sugar
2 eggs
1 teaspoon vanilla
2 1/4 cup flour
1 teaspoon soda
1 teaspoon salt
1- 12 oz package chocolate chips
1- 10 oz package Christmas M &M's
1 cup nuts, chopped (I did not add these)
White Chocolate- melted (optional)
Combine butter and sugars.  Add eggs and vanilla and mix.  Stir in dry ingredients until well mixed.  Add  chocolate chips and M & M's and stir just until mixed in.  Spread in a greased 10 x 15 jelly roll pan. ( I have to get my hands wet and spread the batter out with my fingers)  Bake at 375 degrees F  for 20- 25 mins or until golden brown.
Let cool and cut into bars.  I then drizzled these with melted white chocolate just to make them look a little more festive, but this is totally optional.  These are so rich and yummy that they really do not need the white chocolate.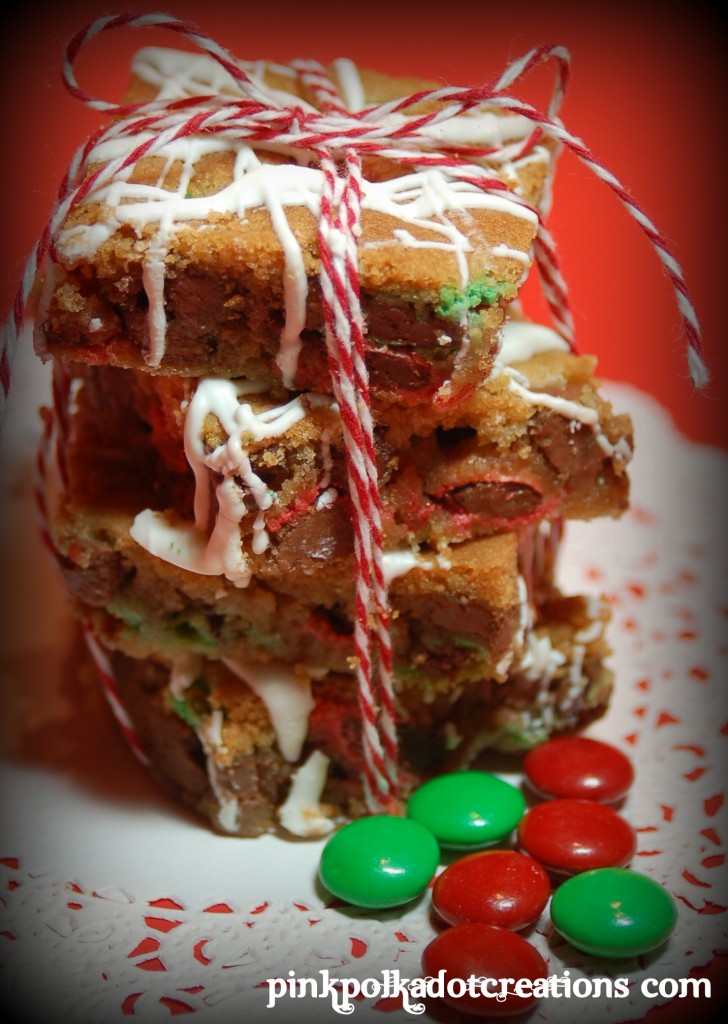 These cookie bars are also perfect to tie up and give to neighbors and friends!
 They will love you if you do!
Happy Holiday Baking Everyone!  Love Ya!