I can't believe that I have not shared this recipe before now…it is my absolute, most favorite, out of this world, wonderfully delicious…side dish!
Broiled Asparagus and Mushrooms!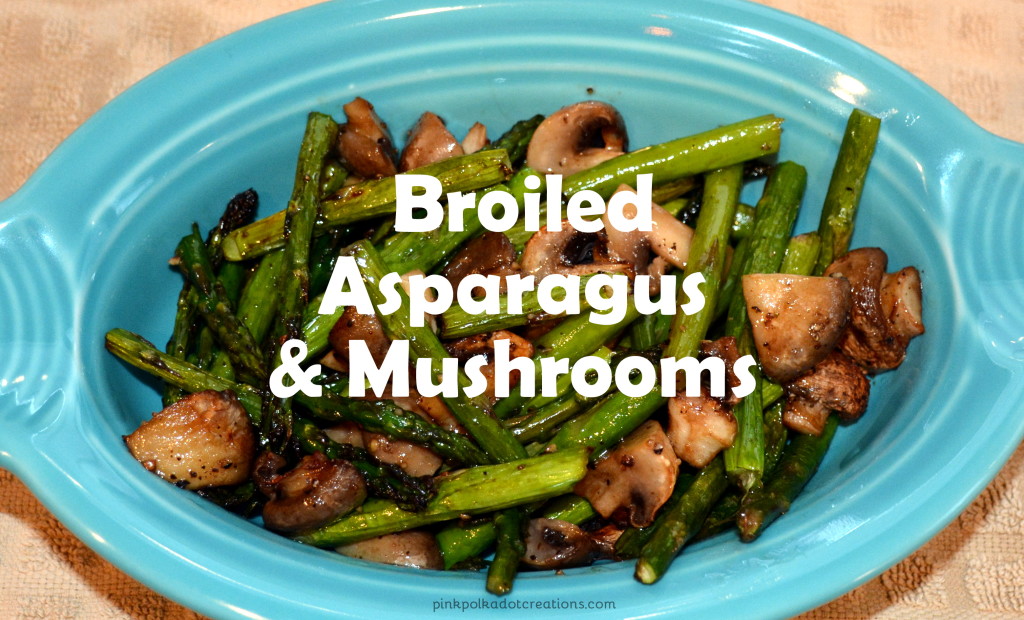 I love, love love, asparagus! I love it raw, boiled, baked, broiled and stir fried, so this recipe with mushrooms added, just sets my heart on fire!
This is a super easy, recipe and you can make it from start to finish in 10 minutes!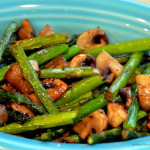 Broiled Asparagus and Mushrooms
2015-04-02 20:31:03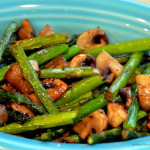 This is a super easy side dish to make and it adds so much flavor, color and texture to your plate!
Nutrition Facts
Amount Per Serving
Calories 13
Calories from Fat 3
Trans Fat 0g
Polyunsaturated Fat 0g
Monounsaturated Fat 0g
Total Carbohydrates 2g
1%
Sugars 0g
Protein 1g
* Percent Daily Values are based on a 2,000 calorie diet. Your Daily Values may be higher or lower depending on your calorie needs.
Ingredients
Fresh asparagus- washed and cut into bite size pieces
Fresh mushrooms-washed and sliced or quartered
Soy Sauce
Olive Oil
Salt and Pepper to taste
Instructions
Preheat oven on broiler setting.
Place cut up asparagus and mushrooms on a baking sheet. Drizzle with olive oil and soy sauce. Stir to coat. Sprinkle with salt and pepper. (You do not need a lot of salt with the soy sauce)
Place on top rack in oven and broil for 5-10 mins until crisp tender. Enjoy!
Notes
You can experiment with different oils, and spices for a great variety of flavors.
Pink Polka Dot Creations http://pinkpolkadotcreations.com/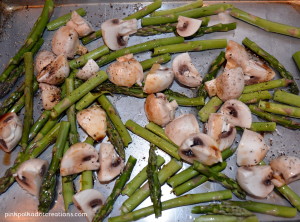 This is my prepared vegetables on the baking sheet before broiling them. You can make as many or as few as you need! So this recipe is great for just my husband and I or for the whole crew when they come for Sunday dinner! It is just as easy to make for a big crew as it is for one person!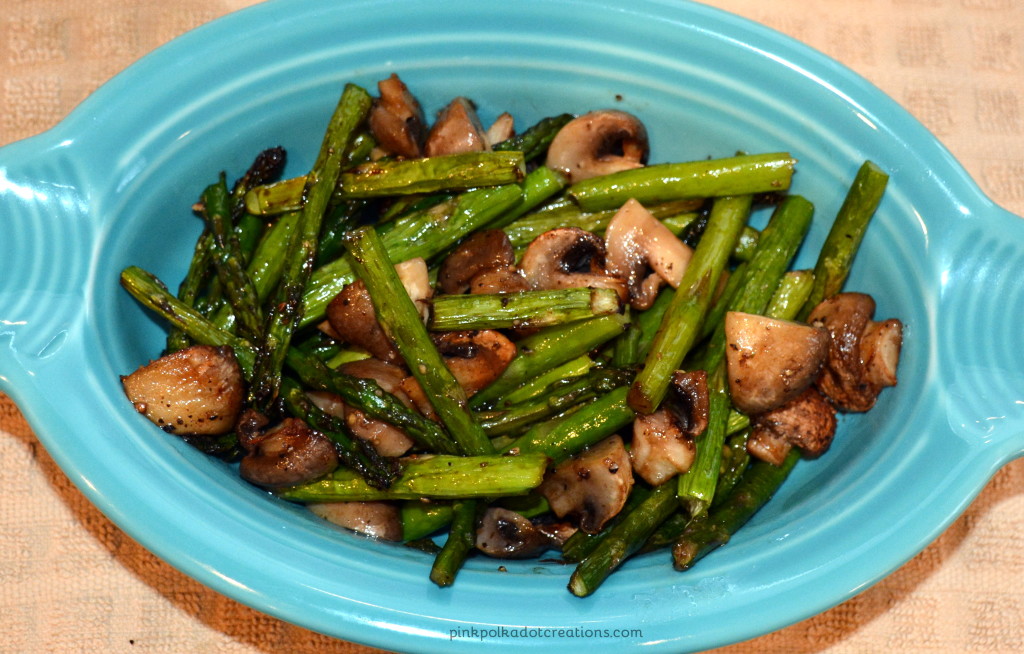 This side dish has great flavor, texture, and color! A perfect accompaniment to almost any meal! I make this dish at least 1-2 times a week! It is a good thing that my husband loves it too! :)
You might just want to try this dish out for your Easter Dinner this weekend…and who knows…it just might become one of your favorite side dishes too!
Happy Easter Everyone! Thanks for Visiting!