Last Sunday my daughter brought a wonderful dessert…Pecan Pumpkin Pie Bars! They were so good and nothing screams fall more than pecans and pumpkin!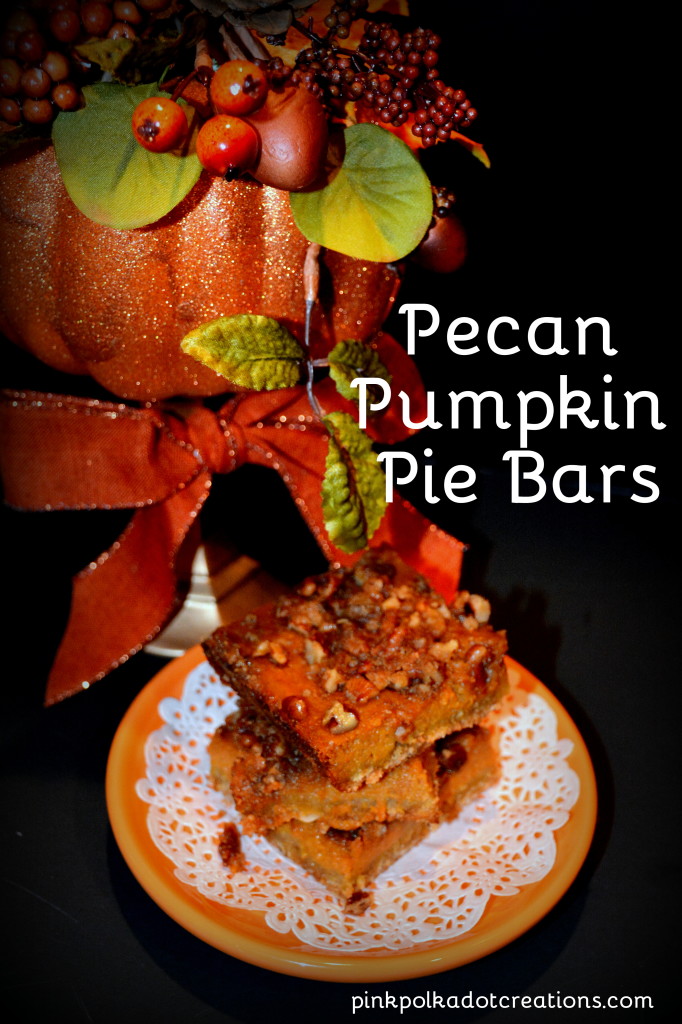 This is an easy recipe with an oatmeal crust on the bottom, a pumpkin layer, then topped with a brown sugar pecan topping! It doesn't get much better than that! You could top these bars with whipped cream and eat with a fork, but they are plenty yummy enough all by themselves! My daughter found the recipe on Pinterest from "Baking Blond" Click on the link here for the recipe.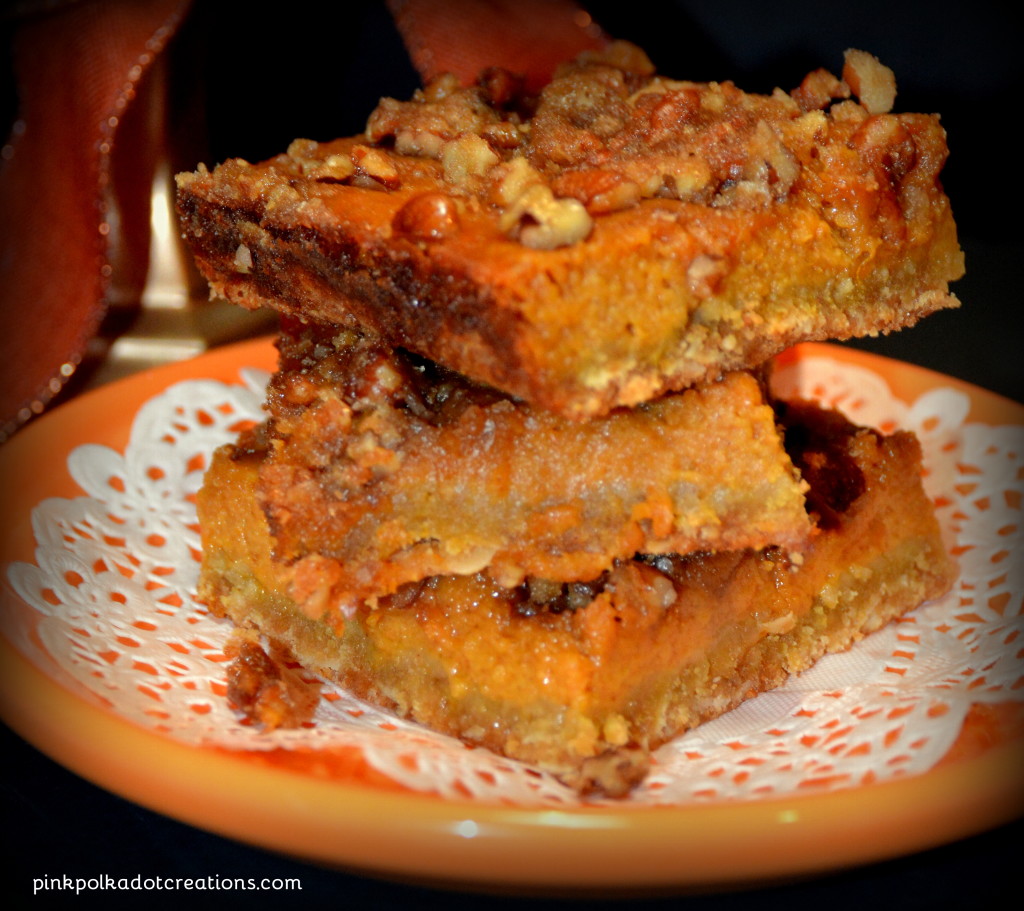 Don't these look delicious…I wish I could just pass them through the computer screen right to you, so that you can taste how good they are! These Pecan Pumpkin Pie Bars are the perfect treat for a dessert, a potluck, a gift, to share with friends, to take to work, for a tailgate party, or a football party at your house…you get the idea…they are great for a lot of different occasions!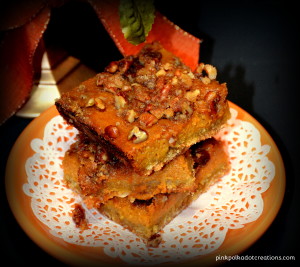 Do you need some Pecan Pumpkin Pie Bars in your life? You might just want to try these out. I am pretty sure that we will be making more of these during this fall season! You just need a little pumpkin and pecans to make your life a little sweeter! :)
Here is another great pumpkin recipe: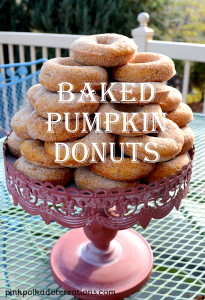 You could also dip these in cinnamon sugar or add a simple glaze to them along with some fun fall sprinkles! These are baked, so you don't have to feel guilty for making these!
Do you have a favorite pumpkin recipe? I love pumpkin pie cake and good old pumpkin pie! I am not a great pumpkin ice cream lover however! :)
Hope you are have a great fall day today!
Thanks for visiting!