Here is another recipe that was shared at our craft retreat! Who doesn't love the yummy taste of S'mores? This is a fun treat that you can enjoy any time of the year! It is great to put in individual cups or bags and is perfect for your next Halloween get together… or for the next big football game… or for family night… or just to treat yourself! :)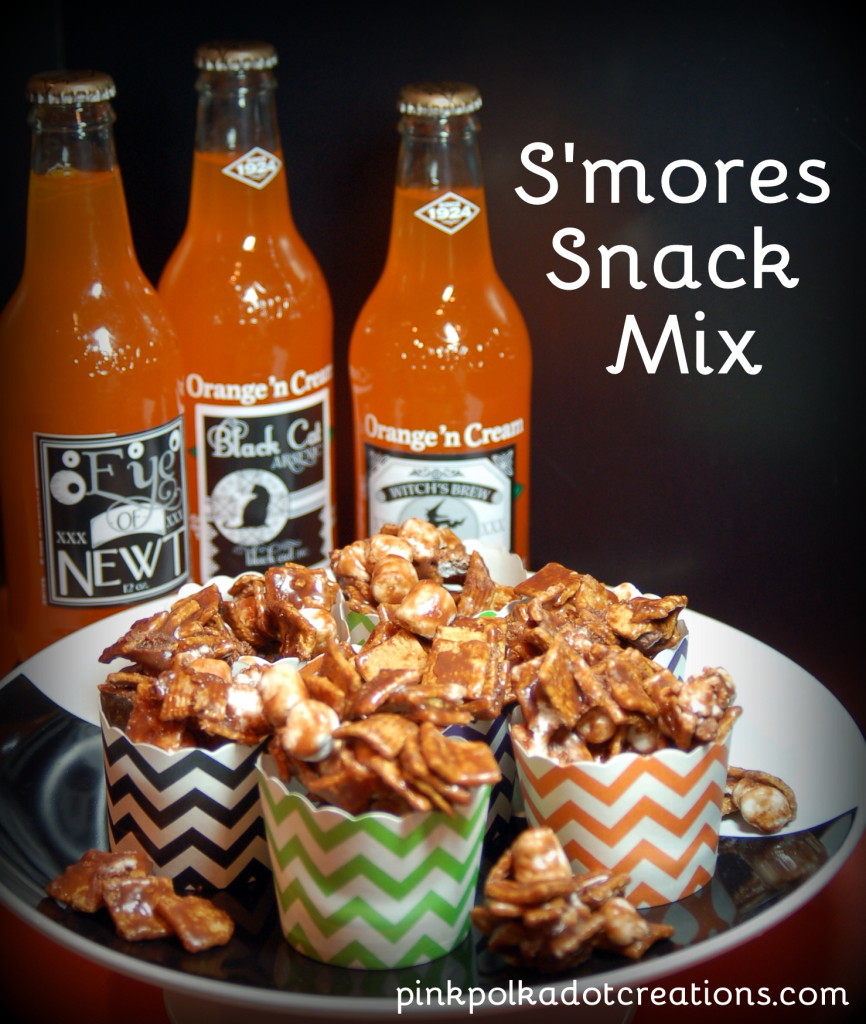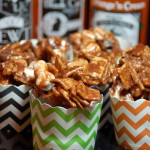 S'mores Snack Mix
2013-09-24 22:03:37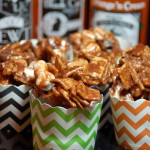 Serves 18
A delicious way to enjoy S'mores all year round. This is the perfect treat to munch on at ballgames, parties, or just a fun evening at home.
Nutrition Facts
Amount Per Serving
Calories 240
Calories from Fat 66
Trans Fat 0g
Polyunsaturated Fat 0g
Monounsaturated Fat 2g
Total Carbohydrates 42g
14%
Sugars 20g
Protein 3g
* Percent Daily Values are based on a 2,000 calorie diet. Your Daily Values may be higher or lower depending on your calorie needs.
Ingredients
9 cups Golden Grahams Cereal (store brands work too)
3 tablespoons butter
3/4 cup light corn syrup
1 bag (11.5 oz) milk chocolate chips
1 teaspoon vanilla
4 cups mini marshmallows
Instructions
1. Line a large cookie sheet with wax paper or parchment paper.
2. Measure cereal into a large mixing bowl.
3. In a medium saucepan, melt the chocolate chips, butter and corn syrup until smooth and the chocolate is melted. Remove from heat and add the vanilla. Stir. Immediately pour over the cereal and stir until it is well coated.
4. Add the marshmallows and stir until combined.
5. Pour the S'mores mix on the top of the prepared cookie sheet and spread out.
6. Let cool, then serve!
Pink Polka Dot Creations http://pinkpolkadotcreations.com/
Could you use this great treat at your next get-together? It is easy to make and is a real crowd pleaser!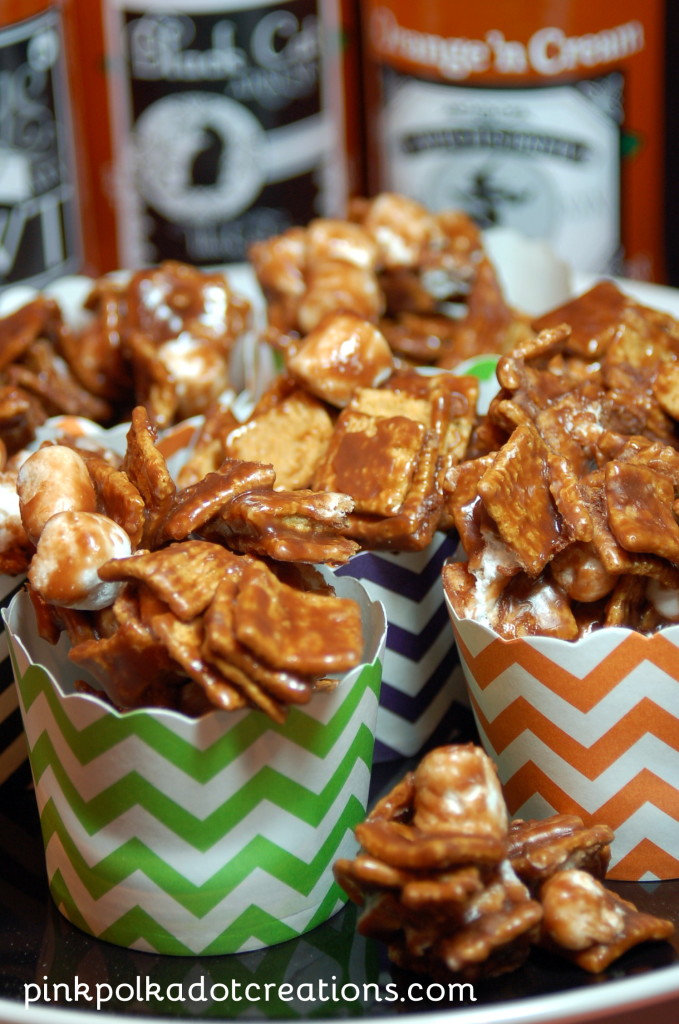 Have a great weekend everyone! Love Ya!
Keep in touch…Like on Facebook and Pinterest!
If you have not checked out the new Halloween printables, be sure to look in the shop! There is a party pack that has everything that you need for the perfectly Haunting Halloween party!