Today I am reposting a couple of my St. Patrick's Day goodies for you to make this weekend!
This first one "So Lucky You're My Buddy"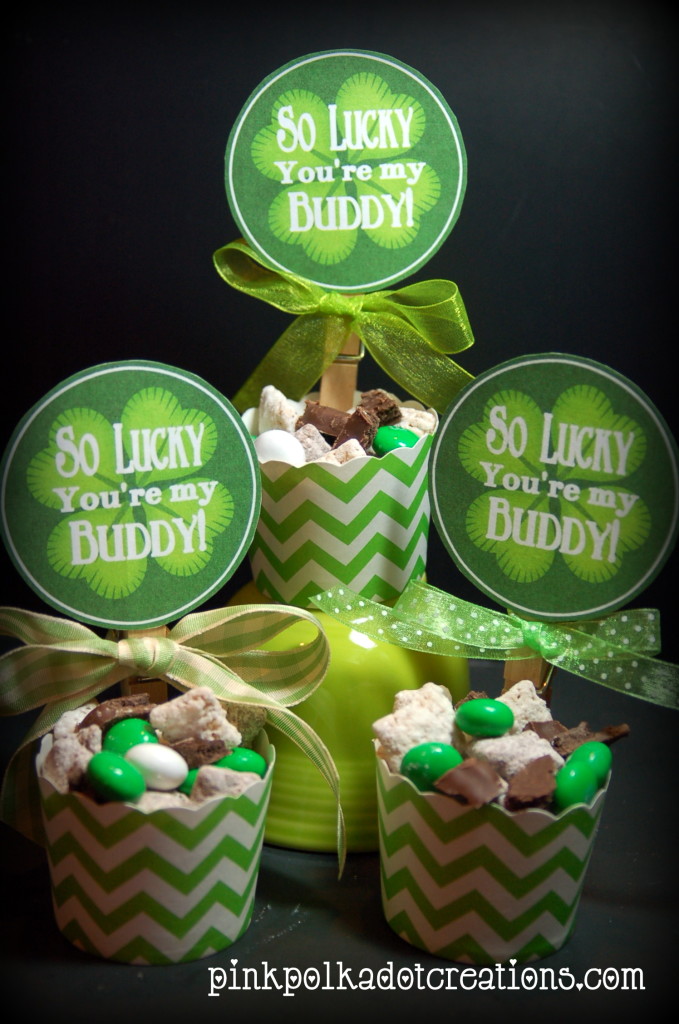 This is the recipe for minty muddy buddies and a printable tag to go with it! You can put the tag on a popsicle stick like I did here, or you could staple it to the top of a cellophane bag!
The next recipe is for Minty Shamrock Bark
This is an easy treat that the kids can help make!
And if you need a last minute printable for your St. Paddy's day celebration, here is one for you.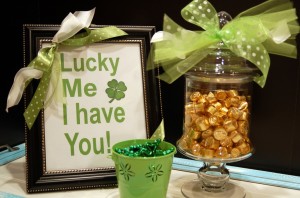 Or if you missed this printable from a couple of weeks ago,
So now you have a couple of last minute ideas for St. Paddy's Day!
What do you do to celebrate this holiday?
Do you go all out.. or are you like me.. I am lucky to even remember to wear green!
Have a great weekend and get your GREEN on!
Have a great day everyone! Love Ya!
Keep in touch…Like on Facebook and Pinterest