My raspberries are in full swing right now, but my dad has even more that I do and we are trying to keep up with them! I usually just pick them and wash them, then put them on a lined cookie sheet to flash freeze them. That way I can use them whenever I am ready. I had in my mind that I wanted to make some muffins and I love the lemon blueberry recipe that I have, so decided to try another version with raspberries. They did not disappoint!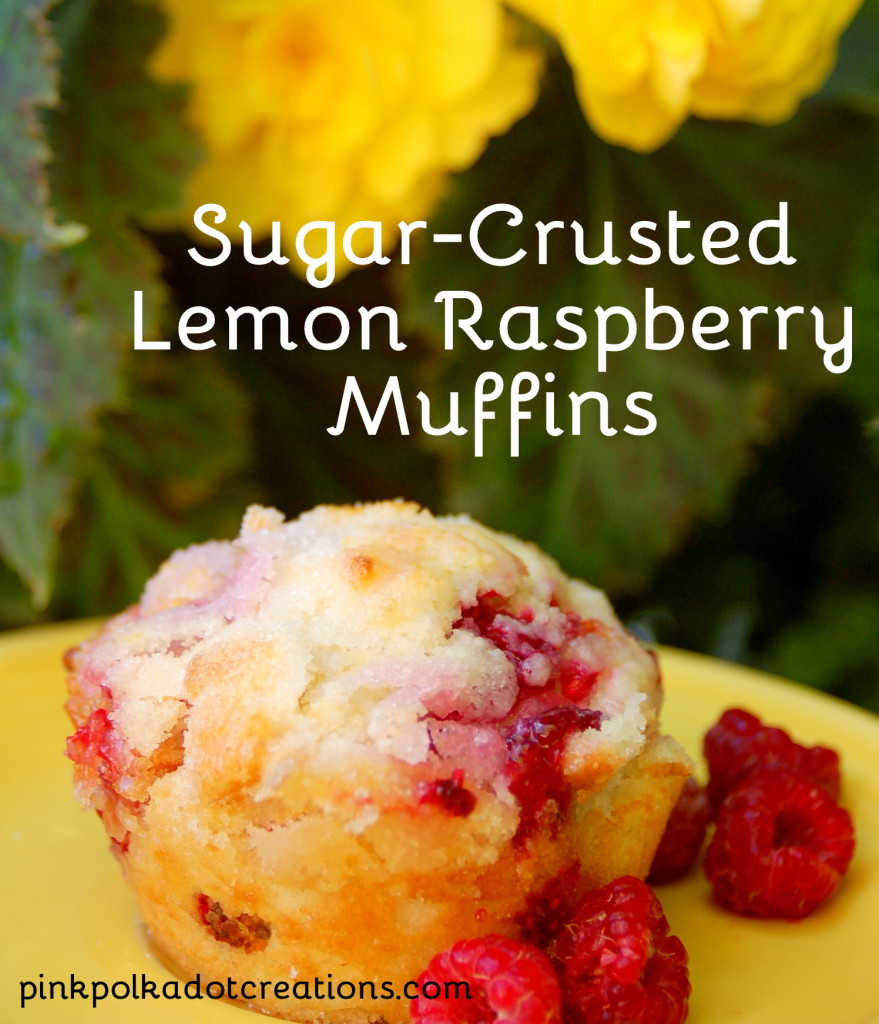 These are perfect for the freezer, you can just take out the amount you need, warm them up a bit and you are good to go!
Sugar Crusted Lemon Raspberry Muffins
2 cups flour-divided
3/4 cup sugar-divided
2 teaspoons baking powder
1/4 teaspoon salt
1/2 cup butter, melted
3/4 cup milk
1 egg
1/2 teaspoon vanilla
1 lemon-zested and juiced
1 1/2 cups fresh or frozen raspberries (if frozen, do not thaw)
1. Heat oven to 400 degrees F. Line a 12 cup muffin tin with papers or spray with cooking spray.
2. In a medium bowl, combine 1 3/4 cups of the flour, 1/2 cup of the sugar, the baking powder and salt. Add the butter and combine. In a second bowl, whisk together the milk, egg, and vanilla and one tablespoon lemon juice. Gradually add the milk mixture to the flour mixture and stir until just combined; the batter will be lumpy. Toss the raspberries and lemon zest with the remaining flour in a bowl. Gently fold the berry mixture into the batter.
3. Fill each muffin cup 3/4 full. Sprinkle with the remaining sugar. Bake for 17 to 20 minutes or until a toothpick inserted into the center of the muffin comes out clean. Transfer pan to a wire rack to cool for 10 minutes. Serve warm.
These freeze well!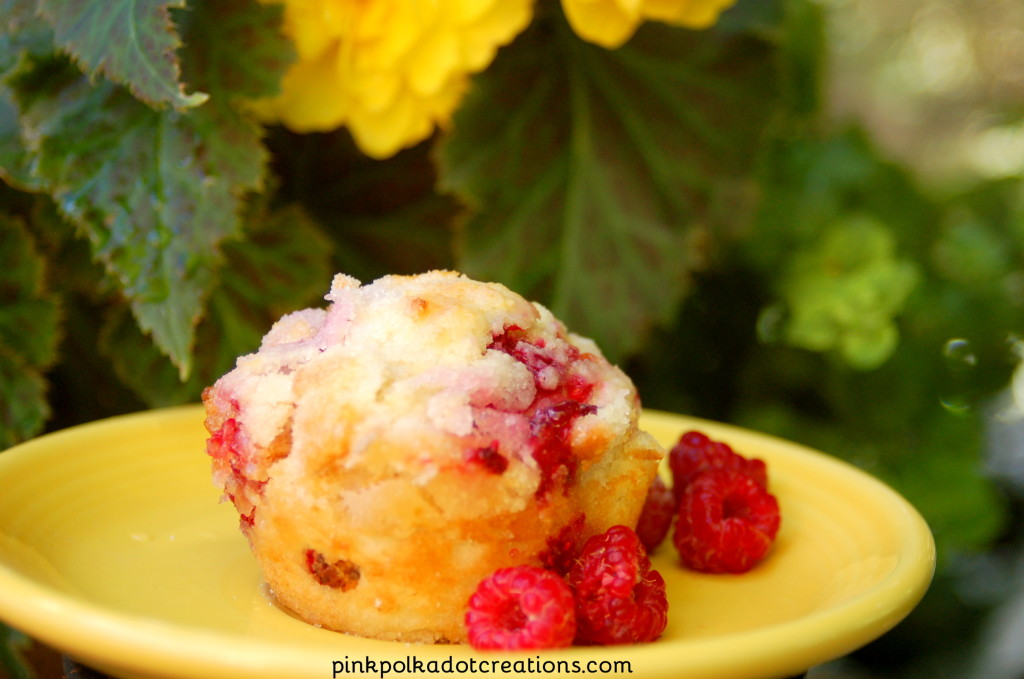 So do any of you have any berries that you need to use? This is a yummy way to use up a few of them! These are perfect for your breakfast, mid-day snack, lunch, afternoon snack or for dinner!
Have a great weekend and go make these delicious muffins! You know you want to!
Love Ya!
Keep in touch…Follow on Facebook and Pinterest!