Can I just start off today by saying that my husband has been gone for 2 weeks and I am sooo glad that he is back home again.  I enjoyed the break of no cooking, going out to lunch, playing and shopping with friends, for about a week or 10 days, but then it gets lonely being here by myself and I was more than ready for him to come home and take care of all the everyday stuff .  I really missed his friendship and his companionship!  So welcome home honey!
Today I have a fun little review of a cookbook that I love!  This is not a sponsored post, it is just something that I wanted to share with you because it is one of my favorite recipe books!  I said that it is a sweet Valentines recipe book, because:
It is called: Cooking for Two by Debbie G. Harman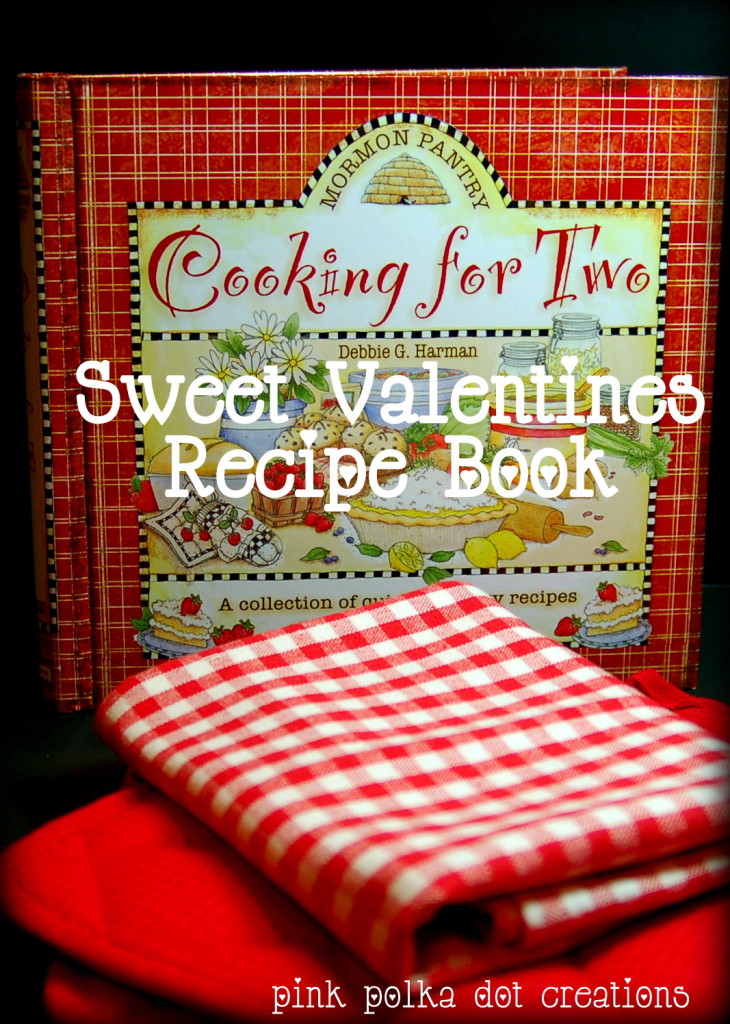 This cookbook is wonderful for newlyweds or empty nesters like us, but I have used many of the recipes and doubled or tripled them to feed my family on Sunday.  They are just good basic recipes that call for a lot of pantry items that you usually have on hand!  Perfect for those days when you have not planned very well.
This would make a great wedding gift or birthday gift or gift to yourself, or pick-me-up gift. etc.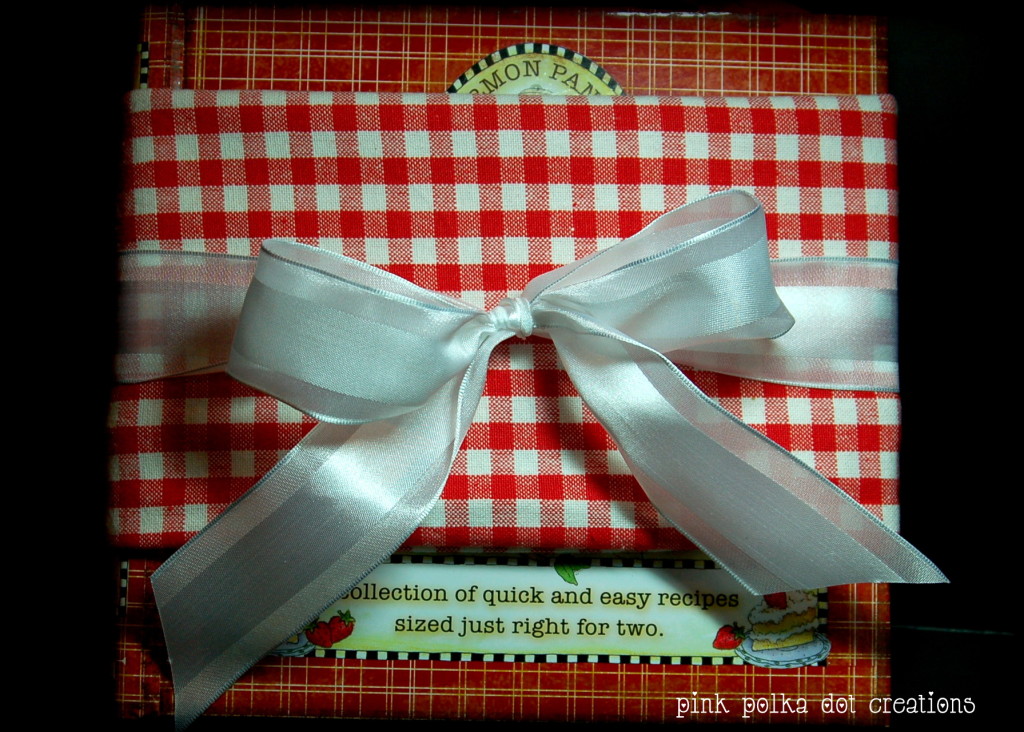 Just tie it up with a fun dishtowel and a pair of hot pads!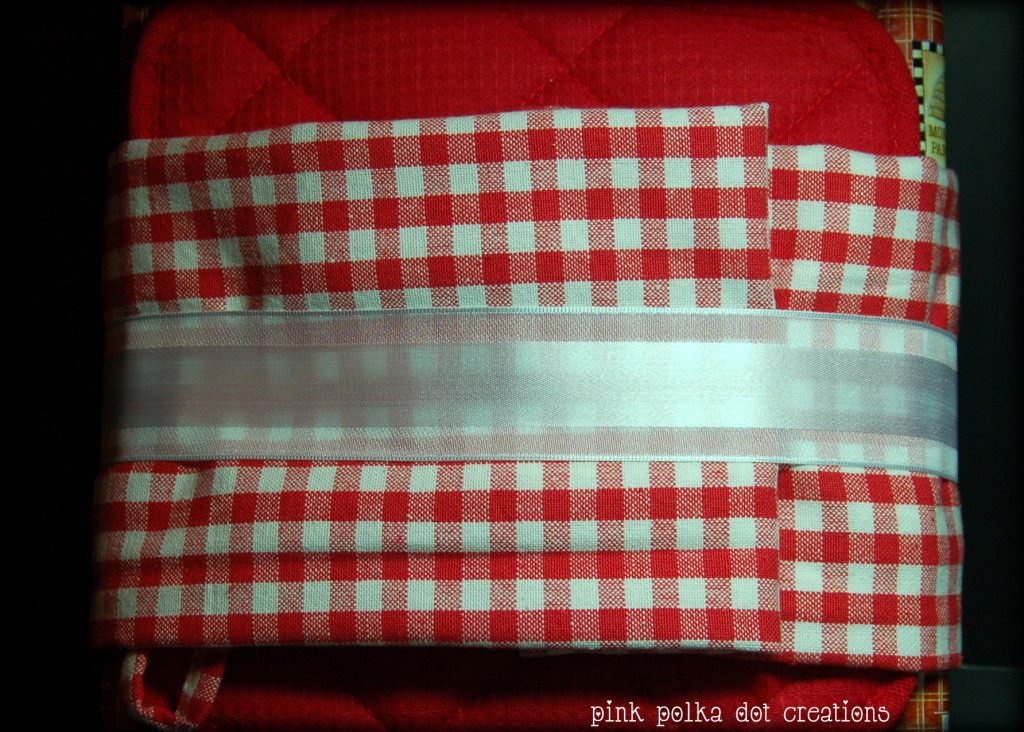 Some of my favorite recipes in this book are:
German Pancakes
Maple Caramel Sauce
love all the muffin and sweet bread recipes
Baked Potato Salad
Chicken Lo Mein
Oriental Chicken Salad
Hamburger Soup
Taco Soup
Ritzy Chicken
Hawaiian Haystacks
All kinds of the cookie and dessert recipes…
You get the idea.
There are just so many good basic recipes and you can add to them to make a totally different recipe, in fact, there are several recipes that she tells you different things you can add in or a different way to prepare it.
In the front of this book there are helps for planning your meals, going shopping and a list of items to stock in your pantry!  I love that she has organized it all for me!
You can find this book here:
To me, this is one of those purchases that are well worth the money.
This is seriously the "go to" cookbook  in all of my collection of cookbooks.
So now that my husband is back home I guess that I will need to start cooking again!  I think that I will prepare one of the pasta dishes for tonight!
Have a great day everyone!  Love Ya!