Okay I may have just found a new favorite cookie!  These are just a little bit crispy on the outside but really good and chewy on the inside!  They seem to have the perfect balance, with the salty, nutty taste of the macadamia nuts and the sweet, wonderful
flavor of the white chocolate. They are a like a marriage made in heaven!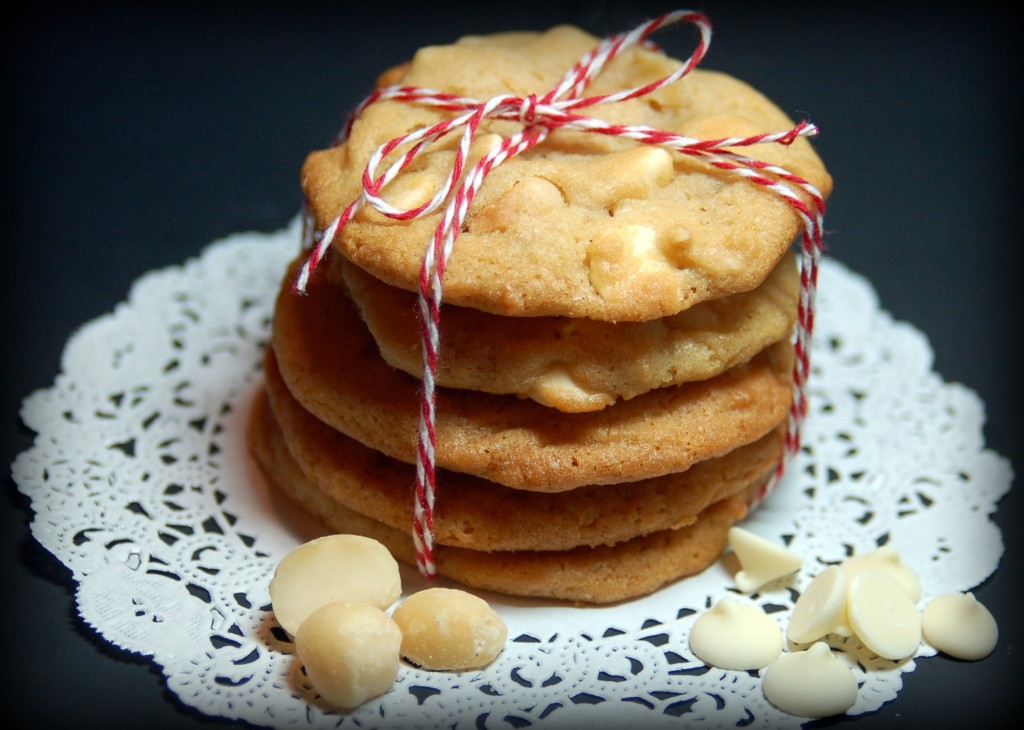 White Chocolate Macadamia Nut Cookies Slightly adapted from Allrecipes
1 cup butter, softened
3/4 cup packed light brown sugar
1/2 cup white sugar
2 eggs
1 teaspoon vanilla extract
1 teaspoon almond extract
2 1/2  cups all-purpose flour
1 teaspoon baking soda
1/2 teaspoon salt
1 cup coarsely chopped macadamia nuts
1 cup white chocolate chips
Directions:
Preheat oven to 350 degrees F.
In a large bowl, cream together the butter, brown sugar and white sugar until smooth. Beat in the eggs, one at a time, then stir in the vanilla and almond extract. Combine the flour, baking soda and salt; gradually stir into the creamed mixture.  Mix in the macadamia nuts and chocolate chips.  Drop the dough by tablespoons onto ungreased cookie sheets.
Bake for 12-13 minutes or until just golden brown on the edges.
Makes about 3 dozen cookies
Go make some this weekend, your mouth with thank you, and maybe even your kids, husband or loved ones will too!
Have a great weekend everyone!  Love Ya!
This post is from pink polka dot creations. If you are not reading it from our feed, it has been STOLEN. Please contact Rita to let us know. Please enjoy the posts!