Today I have a fun little bag topper to go with your Muddy Buddies!
These are fun for the kiddos, grandkids, neighbors and friends or anyone that you want for a buddy!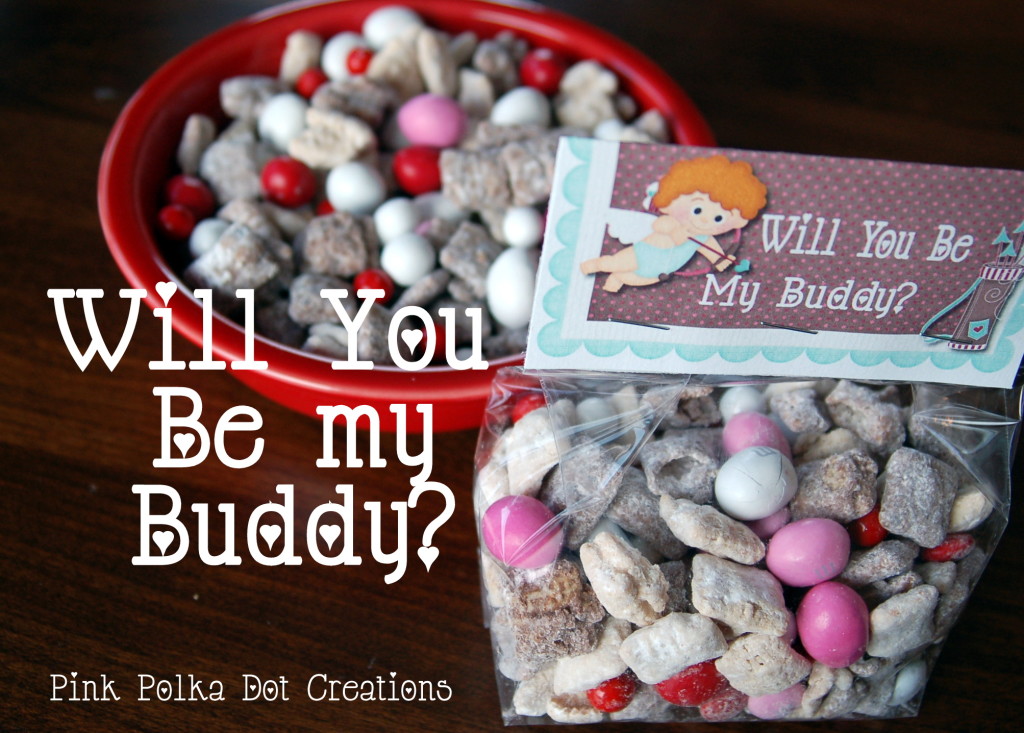 These Muddy Buddies are one of my favorite treats.
 I have to be careful when I make them that I have lots of helpers to eat them or I will eat the whole batch all by myself! :)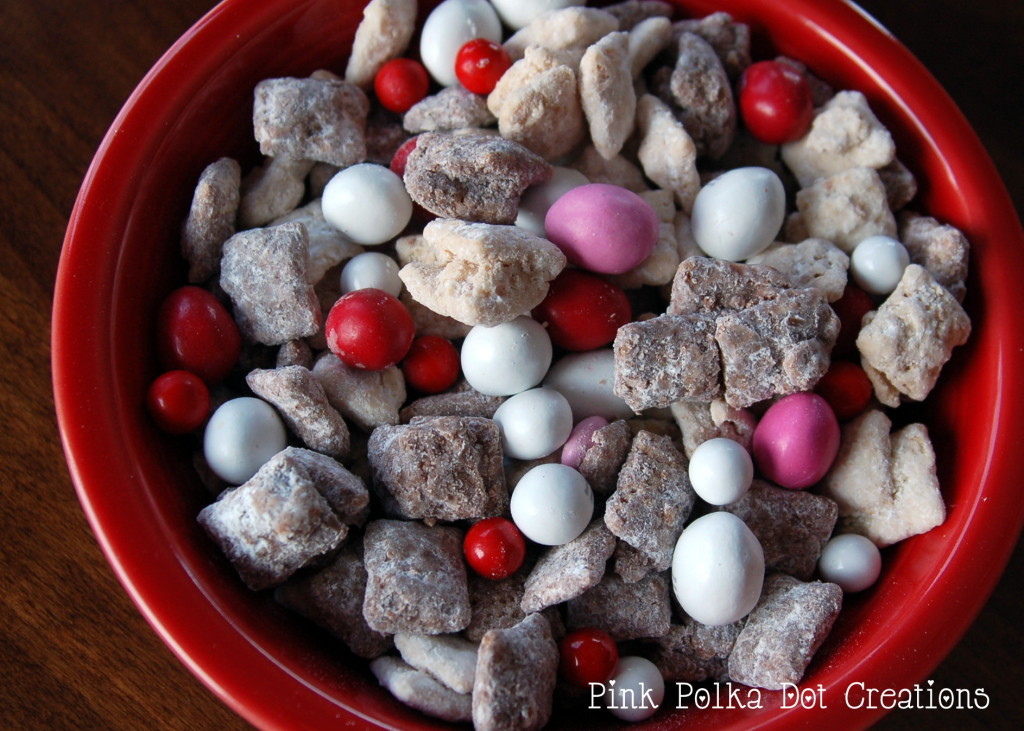 This is a great weekend treat for you to make with your family.
The recipe is found here, except of course I used Valentine candies!
Here are the printables for the bag toppers:
They are 4 inches wide and fit the 4 inch wide clear cellophane bags.  To print, right click over image and go to"save image as" and then save in one of your folders.  You can then print it.  It is formatted to an 8 1/2 x 11 page so you can just print your own if you want to.  Print on cardstock weight paper for the best topper.  Cut out and fold in half and just staple to the top of your bag!
So fun and so easy!
So who is going to make muddy buddies this weekend?
Hope you have a great one, no matter what you do!  Love Ya!